The 70th edition of the Pebble Beach Concours d'Elegance saw the 1938 Mercedes-Benz 540K Autobahn Kurier take the top spot for the ninth time. With that win, it also equalled Bugatti's feat for most top honours. The owners of this classic beauty, Arturo and Deborah Keller received the Rolex Oyster Perpetual Datejust 41 watch as a reward.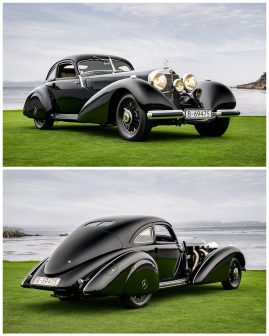 Interestingly, the couple had won before this on two occasions: In 1986 their 1936 Mercedes-Benz 500K Special Roadster and in 2001 their 1930 Mercedes-Benz SS Erdmann & Rossi Roadster.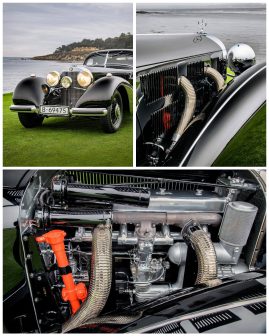 A little insight on what makes this 1938 Mercedes-Benz 540K Autobahn Kurier so special. In 1934, it was shown in concept form at the Berlin Motor Show. One more was built on the pre-war chassis, which was powered by a 5.4-litre straight-eight-cylinder engine. As its name suggests, the Autobahn Kurier was meant to travel at high speed on the German highways. Producing over 180 horses, that's enough for it to reach a top speed of 185 kph, this Benz was sure quick for its time. And the one that you see here is the only one like it in existence. Rare.
This rare highway cruiser was sold to Spanish professor, Ignacio Barraquer, which was later acquired by Arturo and Deborah Keller in 2004 and was restored to its glory days. But, this wasn't the first time the couple had got the Autobahn Kurier at Pebble Beach. Back in 2006, it was nominated for the top award, but it did not earn the famous Best of Show award. Here we are in 2021, and after 15 long years, that Best of Show trophy rightfully belongs to the Autobahn Kurier.