India is a strange place where very logical reasoning tends to have little importance. But instead of an un-patriotic rant on the motherland (wait, that comes later) let's keep this conversation automobile focussed. We have a negligible amount of road sense, traffic laws are mere 'suggestions', safety is the last thing on our minds and, most bafflingly, it seems to bother absolutely no one. It just doesn't make sense in a country that has amongst the highest road fatalities in the world. Then there are the roads themselves, which resemble the moon, if it had been prodded with the kind of machines a cosmic dentist for the solar sytem would have. And yet, the most sought after bikes for said road conditions? God damn supersports. Oh, and of course Salman Khan remains one of the most popular moviestars. Don't even get me started on Race 3… But wait, sometimes, just sometimes, a little magic happens. Royal Enfield gave us the Himalayan, and that pretty much extinguished flame of logic that resides deep in the black hole of an Indian consumer's psyche lit up, and everyone realised what a bike with long travel suspension could mean for us. This has kick-started a revolution for logic in the two-wheeler space. Something I'm hoping the two vehicles you see here can do for the Indian who wants to take his family along on this adventure we call roads.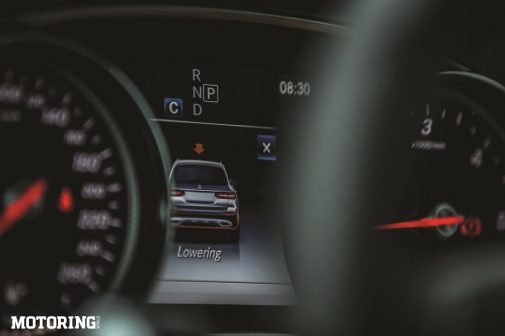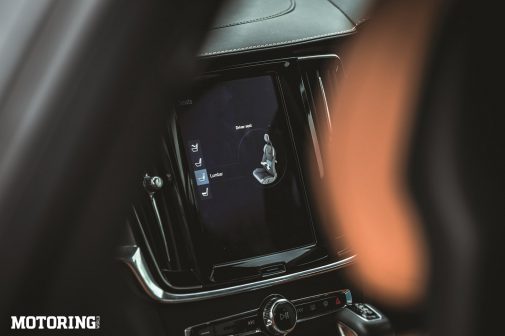 Okay, just so we are clear, these are not off-road vehicles. The Mahindra Thar is an off-road vehicle. So please don't be foolish and take it through a forest or try to jump it off inclines. You'll just end up looking like a very rich jerk, also known as politicians. What theseare though are vehicles uniquely suited to a very unique scenario. You see, the transport authorities don't care if shoddy infrastructure makes sure you spend six hours a day in your car travelling 10 km to work and back. They don't care if your car drowns in puddles, and they definitely don't give the slightest shit if you die. Don't believe me? About 1,50,000 people are killed in India every year. Note that this is killed, and doesn't include those injured or maimed for life. And what has the government done to improve it? Just assigned Rs 3000 crore to build a statue in the sea. Perfect. But I'm sure this situation is common in a lot of countries. What makes India unique, is that we have a ton of rich folk, and they have the money to spend on solutions. Solutions like the ones that have arrived from Germany and Sweden, that seem made-to-order for our 'terrain' (going to stop calling them roads now).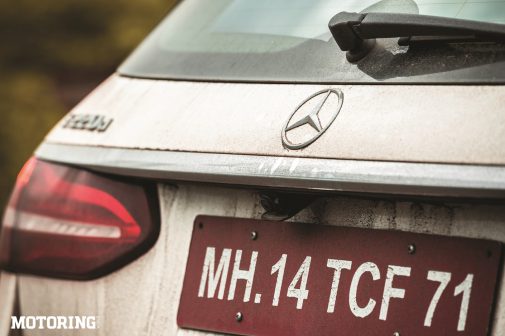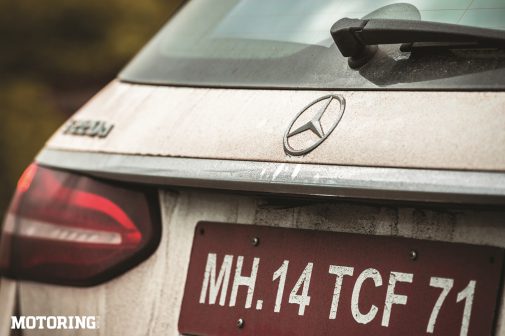 Well, SUVs have been around forever, and they are quite popular. But they are roly-poly, and become vomit machines the more you turn, bump and grind your way through life. The Volvo V90 Cross Country then hits that sweet spot perfectly. It isn't as tall as an SUV, but with a ground clearance of 210 mm, (that's as much as a Toyota Fortuner) it will comfortably give every SUV out there a run for their money. Then air suspension makes sure you don't crash into bumps, and everything stays stable. A long wheelbase, coupled with a light steering and fantastically progressive throttle/brake inputs make this a breeze to drive on the average Indian asphalt terrain. And when it comes to the extremely endangered smooth surface? Fret not, for a simple button click stiffens everything up, and cornering hard at 180 kph before stomping on the brakes, because of course there is a truck in the fast lane doing 20 kph, doesn't realign your internal organs. Magical, really.
And when you shut the door of the Mercedes E220d All Terrain, you feel cocooned in luxury that only a car of this calibre can provide. Soft leather all around, with touchscreens in the centre, and electronic everything. You don't need a stool to get into this either, and your rear passengers don't need to put up with limited leg space. What they get instead, (in addition to leg space) is a huge panoramic sunroof. This is quite a pleasing thing to have in the monsoons when you are stuck in that 20 km traffic jam on the Western Express Highway in Mumbai, as the rain going pitter-patter on the glass is a better sight than that dark red line on Google Maps. Sure, it doesn't get the massage seats that the Volvo gets in front (nothing like a good massage on a drive), but both get brilliant sound systems, and both have top-notch noise insulation. This is important, because even though Indians don't seem to care about their roads, they remain terribly impatient and like to make a ruckus, with horns and 'eloquent' speech. You hear neither. Good.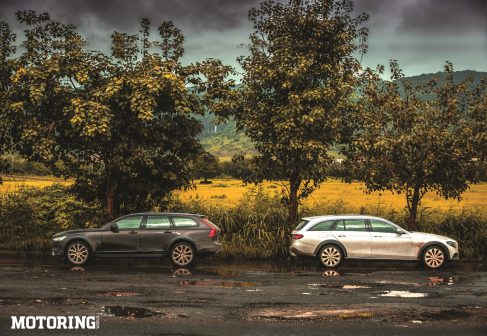 And that brings me to the party piece of these two cars. They are estates. They have phenomenally huge boots, and while the virtues of extra storage space speak for themselves, what I found them most useful for is sleeping in. Yup, you heard that right. Don't bother battling traffic. Just pull over to the side, put on some soothing music, and drop the rear seats. You now have a comfortable twin bed. Carry a pillow with you, and just stretch out for a couple of hours. Maybe you'll see stars through the sunroof above, and you'll definitely not see that depressing traffic outside. This isn't a joke, you need to do this. Think of it, you'll just go home and sleep anyways. Why don't you sleep now, and go home fresh so you can spend time with your kids and spouse instead of passing out exhausted? Or maybe take them for a drive, for once the roads do get empty, these cars are stunningly enjoyable! Of course, they won't keep up with a Mercedes C43 AMG, but they are quiet, relaxed and fast, with so much glass around, that visibility is splendid and it feels airy and free.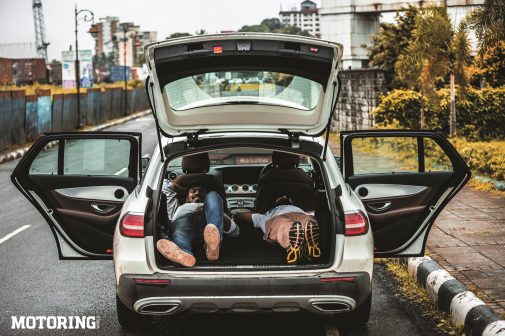 Spending a couple of days in these cars evokes the same emotions I had when I rode a Himalayan on the Indian terrain; why would anyone buy absolutely anything else?! These cars are incredibly comfortable, loaded with tech and safety (damn, those Volvo safety systems are a constant reminder of how dangerous our roads are), and as luxurious as cars that cost a lot more. And they can eat everything thing our transport ministry has designed (or failed to) for road users. Is this the spark that re-ignites the flame of logic for consumers (and manufacturers) in India? Estates are so much more useful than sedans, and we need vehicles that aren't SUVs that can handle our conditions. Both these are expensive, sure, but is this the beginning of better things to come? Oh man, can you imagine an estate version of a Hyundai Verna, with 180-200 mm of ground clearance? Sure, it'll look uglier than a plague rat's bottom, but it'll do the job. And then finally we'll get one that'll look pretty. Sigh. I hate to be hopeful, but I'm going to anyways, for what we need to realise this dream is to encourage folks to buy these cars. Stop buying everything else in the price bracket, and just these. Show manufacturers these make sense, and let this be the proof of concept.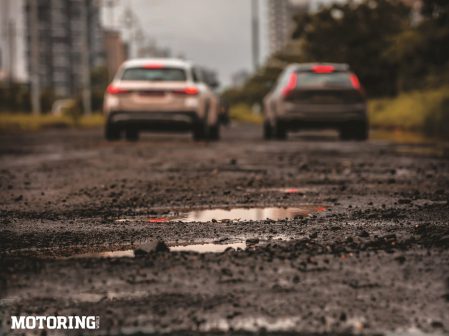 You see, the state of this democracy gets worse by the day, and you can tell a lot about a country (and the people running it) by the state of its roads. The people we elected (wait, did we really?) who are responsible for making our 'roads' a safer place have failed us. For them, human life (and time) is cheap, and you can make all the noise in the world, and they wouldn't bat an eyelid. It is truly commendable then that foreign powers are now providing aid to the citizens of our country. God bless the Swedes and the Germans. Hey India, you think Pakistan is stealing the hearts of your people? Nah, look further. Much further west.
AUTODATA
Volvo V90 Cross Country
POWERTRAIN
Displacement: 1969cc, Diesel
Max power: 235 bhp@4250 rpm
Max torque: 49 kgm@1750 rpm
Transmission: 8-speed, automatic
TYRES
F/R: 245/45 R20
DIMENSIONS
L/W/H (mm): 4939/1879/1543
Wheelbase: 2941 mm
Ground clearance: 210 mm
Kerb weight: NA
Fuel capacity: 60 litres
PRICE: Rs 65.31 lakh (ex-showroom)
AUTODATA
Mercedes-Benz E-Class All Terrain
POWERTRAIN
Displacement: 1950cc, L-4, Diesel
Max power: 194 bhp@3800 rpm
Max torque: 40.8 kgm@1600-2800 rpm
Transmission: 9-speed, automatic
TYRES
F/R: 245/4 R20 / 275/35 R20
DIMENSIONS
L/W/H (mm): 4947/1861/1497
Wheelbase: 2939 mm
Ground clearance: 156 mm
Kerb weight: 1920
Fuel capacity: 66 litres
PRICE: Rs 75 lakh (ex-showroom)
[This story was originally published in our September 2018 issue]