Choosing the right SUV is a monumental task, considering that we're in a market that places SUVs over everything else. Want to buy a hatchback; why not look at a sub-compact SUV instead? Want to buy an executive sedan; why not look at a full-sized SUV instead? Want to buy a supercar; why not look at a super SUV instead? This market loves SUVs, and the reasons go beyond the unavailability of alternative body styles. In fact, it's the customer who has wanted SUVs, which has, in turn, led to many carmakers offering a wide variety of sports utility vehicles. And not the other way round.
Bad roads or no roads, an ideal SUV will clear whatever you throw at it. With a tall driving position, you'll be able to position it in the tightest of spots without having to worry about scratching its immaculate bodywork. Space for five is alright but with a tall loading area, one can effectively move house with the ideal SUV, rendering movers and packers jobless. An ideal SUV will also give the best balance between ride and handling, making unabated progress on the highway while not faltering when the going gets tough. It'll also soak up bumps without making its occupants feel uneasy. And the best of it all, an ideal SUV will look as impressive as any other class-leading product but without losing the ability to go anywhere. An ideal SUV, as you can see, has a lot of responsibilities. As we said earlier, this further makes choosing the right SUV a pretty difficult task. That's not just because of the wide variety of new products available but also due to what is expected from the ideal SUV. And what makes it even more challenging is the fact that there's no one-size-fits-all definition here. The ideal SUV needs to be multi-talented.
As the jury of veteran automotive journalists and seasoned road testers found out, through independent voting, there's a new SUV that very closely matches their expectations. Not only in the way it drives and rides, but also in how it looks and feels, how it inspires confidence on the move but without making driving it tiring, and most importantly, how it proves to be better than the other new SUVs launched last year. It's the Volkswagen Taigun, and anyone who's driven it, been in one, or has been lucky enough to buy it wouldn't see this as a surprise. Because this is a stellar effort by Volkswagen to get into new market segments but without straying too far away from what its products are known for: driver focus, build quality, high-speed stability, and unmatched ride and handling, among other things. To the list, the Taigun has successfully added bits like a long list of features, connected-car tech, a wide variety of engine and gearbox choices, and increased practicality.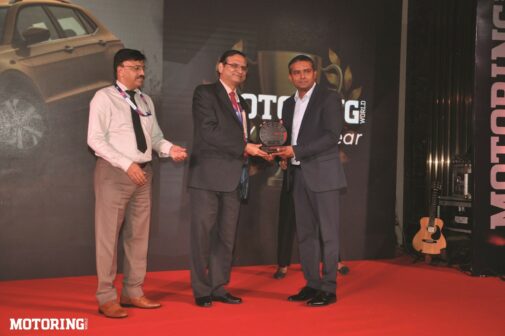 To recapitulate, the Volkswagen Taigun is made on the MQB-A0-IN platform. It's a heavily localised (and thus cost-effective to the customer) version of the MQB-A0 platform. Like the Virtus sedan, the Taigun proves to be a great example of world-class engineering and pocket-friendly (with respect to the segment, of course) prices. The Taigun's wide list of variants means there's a version for everyone, and the same can be said about the powertrain and gearbox choices. Two engine options, both turbocharged petrol units, are available on the Taigun: a 1-litre and a 1.5-litre. Both can be specced with either a manual gearbox or an automatic. Paddle shifters can be specced on the latter, and if chosen the 1.5-litre AT, you'd get Volkswagen's famous — and exceptionally quick-shifting — dual-clutch seven-speed 'DSG' transmission. The 1.5-litre engine also benefits from active cylinder deactivation, making it frugal to run. And the 1-litre is no slouch either. Don't let its small size fool you, because it is one rocket of a power plant.
With comfortable seating for five people, a cavernous boot, and all the tech that you could fit in a car of its size and stature, it's nearly perfect as a package, too. But taking a step ahead of just being practical and feature-rich, the Taigun also comes with Volkswagen's brilliant My Volkswagen Connect suite. This enables the tech-savvy owners to keep a track of the Taigun from their beloved smartphone. Being a Volkswagen, it's filled with safety features including six airbags, hill-hold control, and a very intelligent multi-collision braking, among other things. And the keen drivers won't be disappointed as a top-spec GT — Performance Line version is reserved for them. Apart from the unbeatable combination of a 1.5-litre TSI engine mated to a DSG 'box, the version also benefits from special badging, red ambient lighting, aluminium pedals, red brake callipers, etc.
What stands out for the Volkswagen Taigun isn't any of the individual features/ engines that it offers but how it is as a package. In the truest sense, it's more than the sum of its parts. And totally deserving of the Motoring World SUV of the Year 2022 award. Finding the ideal SUV this time wasn't as difficult as we made it sound, actually…