A few years ago, when Volkswagen made its official entry into the Indian market, they didn't need to educate people about the brand. I don't mean to suggest that they were being smug, but it was rather how well-known Volkswagen globally was that the Indian buyer knew about it already. Whether it was the omnipresence of the original people's car (the Beetle), how the group became one of the biggest automotive names worldwide, or its prominence in car culture, there was always something to talk about VW. And when the Polo and Vento were recently retired after more than a decade of service, it was clear that the brand had to have corners, and it'll oblige with a near-perfect line and unmatched pace. Show it broken tarmac, and it won't falter at crossing that, either. That combination is to a large extent down to how well-engineered the platform is, and the Tiguan's is impeccable.
It's stuff like that which makes enthusiasts go wow. Let's face it, pretty much like how it was back when Volkswagen launched the Polo, we're still looking at a dearth of driver-focussed cars. Considering that, the Taigun's arrival couldn't have happened at a better time. It promises to offer the best of both worlds: the practicality of an SUV with the handling dynamics of a performance-focussed hatchback. There something for its fans to talk about. And that is the Volkswagen Taigun compact SUV — a product that's made in India, caters to the rising demand for compact SUVs, and has the potential to convert anyone into a VW fan.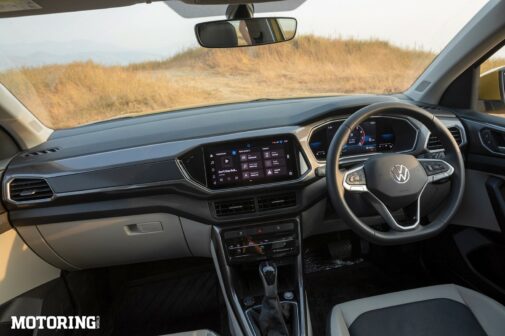 To recapitulate, it's based on the VW's MQB-A0-IN, an India-focussed version of the very popular MQB-A0 platform. It's shared with the other new, exciting VW-Skoda products in the Indian market.  But platform sharing is something that streamlines manufacturing and maybe makes a carmaker's life easy, isn't it? So, what does it mean for the customer, you may wonder. Well, to start with, a shared platform keeps overall prices in check. It also ensures consistent quality across models. For instance, if you'd driven and fallen in love with the Polo, there's a strong chance you'd have liked the Vento too. The other thing isn't about platform sharing but the platform itself. The Taigun boasts a superb balance between ride and handling. Show it a series of consecutive are two engine options: a 1-litre three-cylinder and a 1.5-litre four-cylinder one.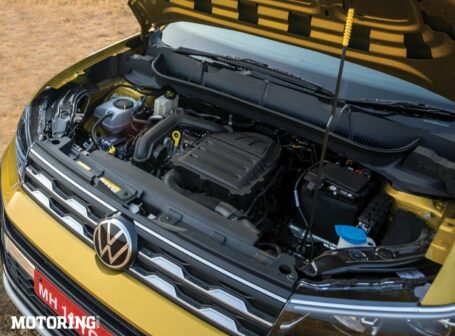 Both are fed petrol, have turbochargers, and will keep up with your enthusiasm: from near-instant torque delivery to stellar roll-on performance. Efficiency-wise, it's hard to go wrong with the Taigun, too: one engine relies on smaller size while the other employs tech such as cylinder deactivation. Plus with automatic gearboxes available on both, the convenience factor can't be overlooked, either. And if you happen to be someone who enjoys taking full control and shifting gears manually, the automatic Taiguns come with paddle shifters and the manual Taiguns come with three pedals and a smooth 6-speed manual gearbox. As a car enthusiast myself, I can verify that no matter how hard I try, the Taigun's appeal doesn't lessen over time, either.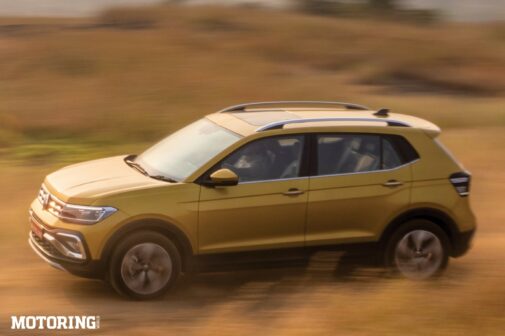 That's something quite visible on social media, ownership forums, and in our general chats with Taigun owners and fans. The majority of them praise the car a lot; with the only exception being those who haven't driven one yet. They think we have our rose-coloured glasses on. But then as soon as they drive the Taigun, the explosive verbal barrage of adjectives includes amazing, awesome, sublime, quick, otherworldly, tantalising, scarily good, segment-best, etc. And if you remember, this isn't too different from when people got behind the wheel of the GT TSI for the first time.
In fact, this is exactly that but in 2022. The Taigun has everything you'd want in a modern car (a long list of features, top levels of safety, solid build, and good fit and finish) but it doesn't miss out on things that make people talk about it. Over and over again. When you get behind the wheel of one, it might appear that the Taigun itself has an agenda here. And that is to write the success story for Volkswagen. Which, as the consistently good sales figures show, is happening already.