Whether you're the type of person who will wake up early in the morning to cruise to office before the rush, or the type to wake up with just enough time and sprint through traffic, the Volkswagen Taigun will happily accommodate you. And in either case, you know you've got a solid, punchy, fun, and comfy machine that's just raring to go.
A large part of the Taigun's energetic nature comes from the award-winning 1.0-litre TSI engine. This 999cc threecylinder turbo-petrol engine, making 113 bhp and 18.15 kgm of torque, always provides a nice surge of speed when you need it, and is quite fuel-efficient as well. Taiguns with the smooth-shifting 6-speed manual gearbox have an ARAI-certified figure of 18.1 kpl, while the models that get the oh-so-convenient 6-speed torque convertor automatic transmission are rated at 16.44 kpl.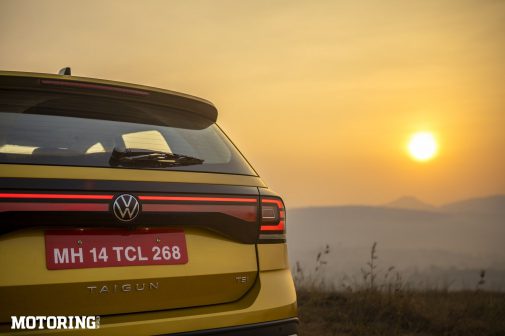 Those long highway runs, with the periodic ghat sections, are where VW's smallest SUV really shines. Regardless of the gearbox, it'll hit triple-digit speeds quickly and with ease, and even maintain them with aplomb. It always feels planted and sure of where it's going, which is a pleasure to experience on twisty sections of road. Along with soaking up bumps and creases without difficulty, the superb suspension setup, the grippy Goodyear tyres, and the taut chassis lend a great deal of confidence at speed. Coming down from speeds is also a fuss-free affair thanks to the staunch stopping power, aided by tech such as electronic stability control, ABS with EBD, and more.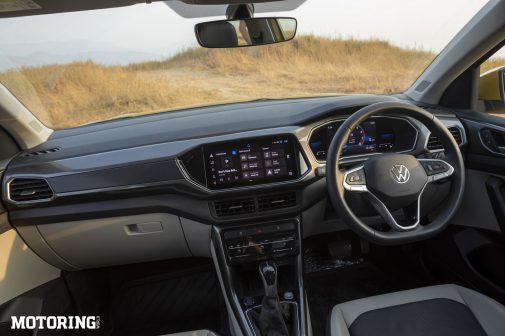 Even if you're stuck in traffic, angry about getting late, the automatic climate control system and ventilated front seats will help keep you cool. The crystal clear 8.0-inch colour digital instrument and the 10-inch touchscreen infotainment system are a cinch to use, and are informative besides. There's ample space to spread out, at the front and the back too, and the seats will leave you feeling as refreshed as when you first sat in it.
Regardless of how long or short the drive has been, walking away from it prompts one of those filmi 'looking back at you car' moments. The bold, strong lines and the muscular SUV stance are accentuated by the bright LED headlights, and the rear is positively mouth-watering with its 'Infinity' LED taillights, which stretch across the boot. Priced between Rs 10.54-15.95 lakh, ex-showroom, India, the VW Taigun with the 1.0 TSI engine is your best bet for a fun, comfortable, well-equipped SUV. So, what are you waiting for?