In the dynamic realm of motoring, the Volkswagen brand conveys quality, excitement, and safety. The Volkswagen twins, the Virtus and Taigun, have been turning heads in the Indian market, providing the perfect companions for discerning consumers, each tailored to meet unique tastes and needs.
Volkswagen has indeed cracked the formula, evident from the widespread presence of these remarkable twins. The promise of top-tier build quality, unparalleled driving experience and safety define their DNA. What's truly captivating is how these two cars manage to flaunt their individual personalities and distinct driving styles while sharing these core attributes.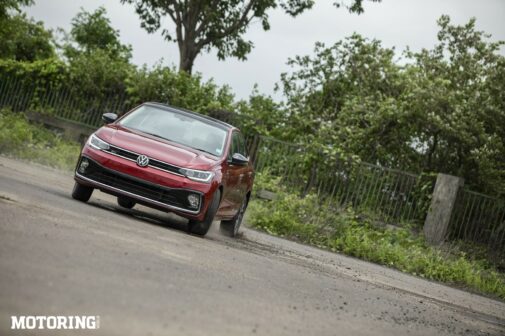 Both the Virtus and Taigun offer an abundance of driving pleasure, turbocharged experiences, and contemporary interior designs that exude youthful vibrance. Their powertrains, refined to perfection, deliver fuel efficiency that's second to none, courtesy of the 1.0 TSI and the 1.5L TSI EVO engines. However, it's their unique approaches to handling the road that sets them apart, each inviting a distinct adventure.
Meet the Volkswagen Taigun, a vehicle that stands for ruggedness, fearlessness, and a thirst for adventure. With its muscular aesthetics and robust features, the Taigun is your go-to choice for exploration, whether it's off the beaten path or in the heart of the urban jungle. Stepping into a Taigun is akin to embracing a call to adventure. Its dynamic capabilities empower you to venture wherever the thrill takes you, making it your fearless partner in exploration.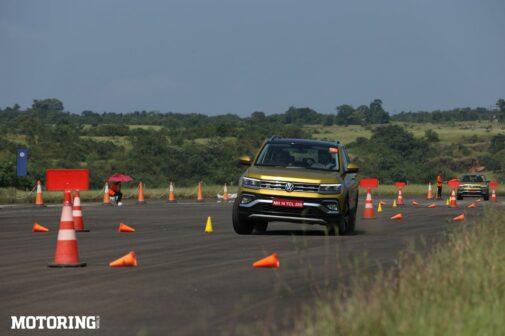 On the other hand, if you value precision, speed, and a touch of elegance, the Volkswagen Virtus is your ideal companion. It embodies speed, sophistication, and an innate charm. With its sleek design, it's all about embracing the joy of driving. The Virtus offers a smooth journey on open roads while navigating city streets with finesse and conquering highways with graceful authority. It encapsulates the essence of speed and performance, making it the perfect choice for those who seek a refined driving experience.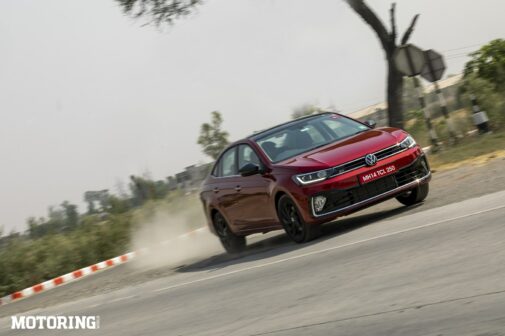 Owning a Volkswagen Virtus and Taigun Topline AT transcends mere car ownership. It's about embracing a lifestyle that seamlessly combines the best of both worlds. These cars are not just vehicles; they are a reflection of your identity.
The driving dynamics of the twins are spot on: their acceleration is eager, and the cars remain steady, irrespective of the speed you might be reaching, staying true to Volkswagen's renowned solid build. Whether your heart inclines towards the subtle charisma of the Taigun or the suave elegance of the Virtus, these cars provide access to an automotive realm of excellence.
To sum it up, the Virtus and Taigun personify an image of your individuality, reflecting your own qualities such as flamboyance, agility, or even dynamism. These cars encapsulate Volkswagen's fundamental principles while catering to a myriad of preferences. By seamlessly blending adventure and sophistication, they establish a new gold standard for aspirational automobiles. Volkswagen's steadfast commitment to excellence radiates brilliantly through these two outstanding models, offering double the thrills to all fortunate enough to own them. It's not just excitement; it's exhilaration multiplied!