Do you get the feeling that sometimes people just overlook the obvious? That greatness and validation lie right under their noses, but they're too taken up by the promise of grandeur and botched nose jobs?
'Wait, what?'
Okay, maybe I'm jumping a tad. The point I'm trying to make is simple: Skoda has, very graciously, woken us up to the fact that we've all been behaving like absolute tw*ts all this while. We've been wasting our time running after loony power figures and slammed bodies and spectacularly loud end-pipes. This is a story that needs to be told, and I'll try to do it justice, especially since no one else seems to be listening to logic.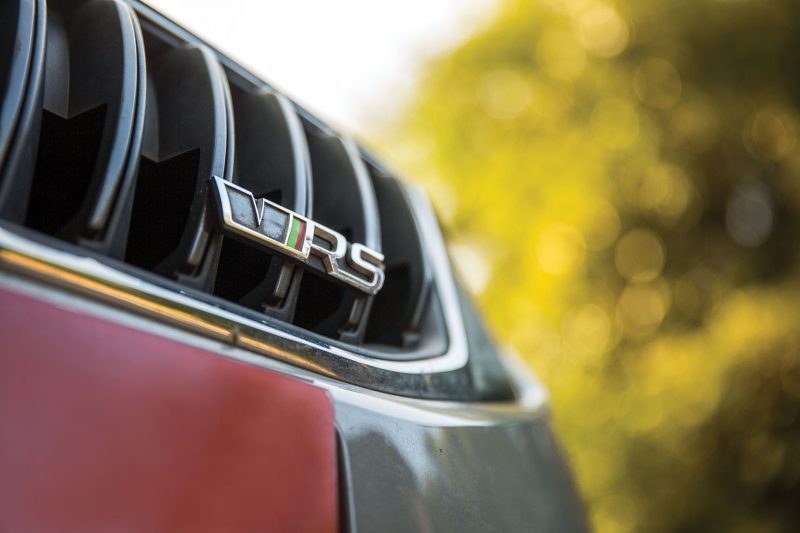 Like I was saying, Skoda woke us up — rudely and abruptly, almost. The Octavia vRS hit the ground running a few months ago in India and it's had no time to look back ever since. Well, how could it if its entire allocation got sold out faster than Stephen Hawking can multiply 45.8 and 69.7? At first, I was a bit sceptical. Front-wheel drive, that rather unwelcoming front, and a skippy ride (basis the Octavia) wasn't something I believed could be cured by dumping in more power, but Skoda's made it work like it usually does. By the time the PR folks had sent the car over to my place for a weekend, I'd seen videos of vRS' engulfed in flames, flipped multiple times, scarred beyond recognition, and generally driven ruddy hard. Clearly, people had realised how fun this car is already. But before I go ahead and tell you whether that's true (hint: the answer sounds very much like 'Mitz Froo'), allow me to demonstrate it qualitatively. Or quantitatively. Or both
And Then, There Were Three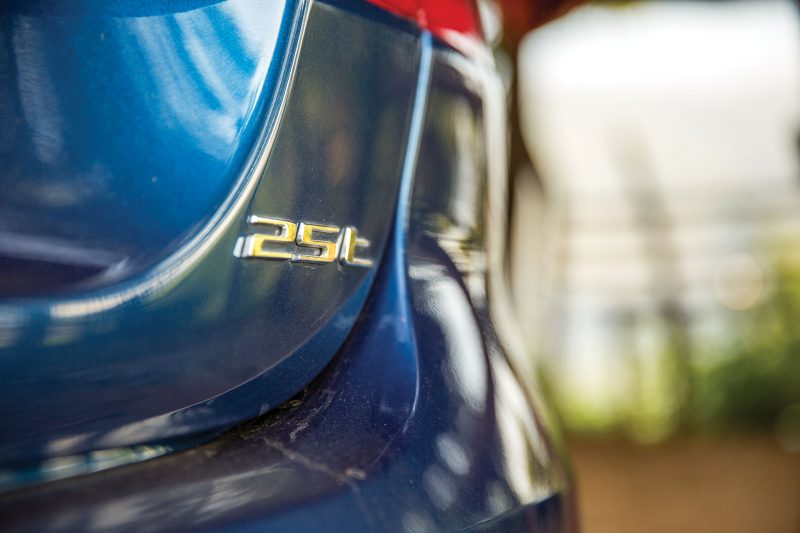 The whole point of this exercise is to bring in to play the power of perspective. The human mind reacts strongest to events and occurrences when they're placed side-by-side, and hence it makes it easier for us to draw comparisons. Helping bring that logic into play is the lovely Jaguar XE (or as it should be called, the 'One Machine Salvation Army For The Desperately Dull'. Actually, scratch that. It's too long. Jaguar XE it is), and the BMW 330i (because what story of mine would be complete without a BMW, mm?).
Why these machines? Well, aside from the fact that they're all pretty much in the same segment, represent understated sportiness, are petrol-powered and have 'Driver's Car' scribbled all across them, they're also what I believe we should all graduate to at some point. More people need to buy cars like the ones featured on these pages, because they don't, but that's a discussion for another day and another medium, probably.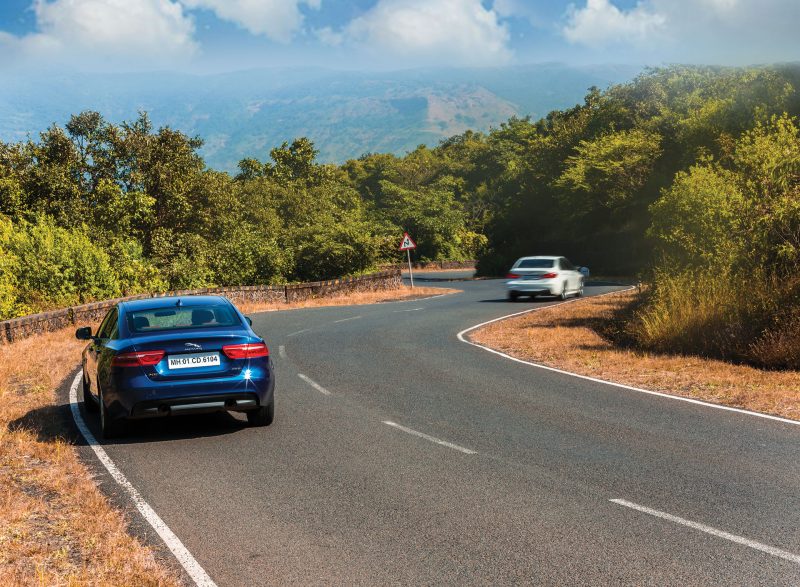 For now, let's just go with the facts I stated first. In the blue is a car that we're very lucky to have amongst us. Paranjay, our web editor, and I have had desperately dull debates about how, between the two, the XE is the one that you'd drive home in after a night out at a swingers party, while the 330i would lose its way to the party and just end up running its tyres to nothingness doing donuts in a parking lot. Seems apt. The XE's brilliant because it's rear-wheel driven, ridiculously good-looking, comfortable and largely the reason you'd have any chance at a swingers party. Oh, and it's a Jag, which has its own undeniable pluses. What I really love about it is the fact that it doesn't try too hard. It just is what it is and it thrives in that kind of environment. It's got an air of confidence about its abilities that isn't present in the other 
two, and that's beautiful to see in a 
car, really.
As for the tangible side of things, the XE here comes with a 2.0-litre inline-four petrol that makes 237 bhp and 34.6 kgm. Naturally, this translates to some quick performance figures. The 0-100 kph run takes about seven seconds, and what helps is the fact that the chassis, the 8-speed auto and the electric steering all join forces to make this, like I said, one of the keenest driver's cars out there. Impressive? But of course! It even does the slow bits well, in that it doesn't crash heavily over potholes and bumps, and it's supremely easy to manoeuvre in traffic. You'd think that for a car this long and wide, getting in and out of gaps would be a bit annoying, and I can forgive you that misjudgement because it's absolutely not true. The XE is a genuinely good all-rounder. The only place it falls short slightly is in the cabin department, where it just feels a bit outdated, especially when you look at the screen in the instrument binnacle. Aside from that, it's hard to fault.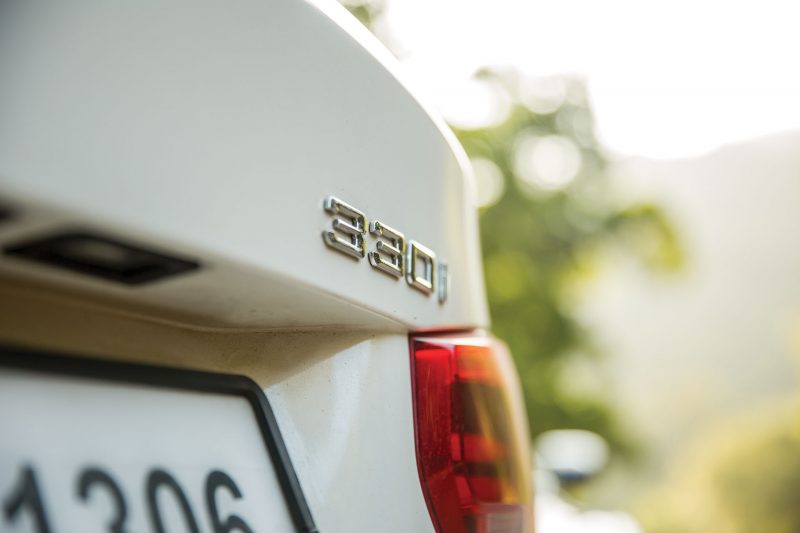 The 330i, then, is the newest entrant to this group. It also runs on the same configuration as the XE (2.0-litre, inline-four, petrol, chick magnet), but it does everything oh-so-differently. Where the XE feels comfortable in its skin, the 3 feels a bit shouty. It's got extra body panels sprouting here and there, and it doesn't exactly look settled about it. It's still a damn fine-looking car, no doubt, but that's not enough, sadly. It drives just as you'd expect it to — that typical urgency is there. It's just that that's all it wants to do at all times. It always wants to be quick and this, to me, is perfect. It's just that I suspect this may not be ideal for everyone. I hate saying this, but therein lies the 330i's biggest folly. Practically everything else about it is perfect. Say what you want but I still love the way it looks. I love the hunkered stance, I can't get enough of the way that everything comes together when you're pushing it to its limit, and I'm in absolute awe of the way BMW's going about their cabins. The minimalist approach interspersed with sporty bits like that gorgeous steering isn't lost on me, BMW, as it shouldn't be on you, either, dear reader. Some may crib about the fact that it's the previous-gen design ideology, and that's true, but that doesn't make what I said incorrect, either. In short, I genuinely love this machine and would want to go home with it. That is… until the machine in grey showed up.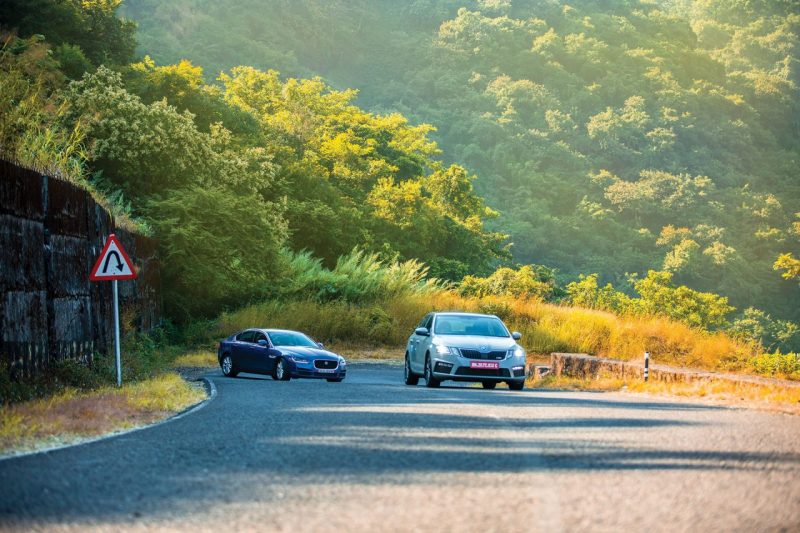 It's not your typical machine, the Octavia vRS. I've already given the Octy enough and more space to explain to you just how good it is, so for the purpose of this story, I'll let you in on the abridged version. Saying that the Octy is special is nothing short of sacrilege. It's such a bloody impressive machine that you're honestly left wondering why you should bother looking elsewhere. I mean, sure, it could have its rear wheels driven instead of the fronts, the front could be slightly less skippy at speed and the face could be reimagined to look like something other than a person affected by Down syndrome, but forgive the car these forgivable faults and what you're looking at is a car for the long haul. Now, let it be made clear that I'm dead against recommending cars for a long term. More often than not, when someone keeps it for longer than intended, the car ends up bringing a lot more misery than joy, and that's just wrong. The Octy, then, is seriously special.
In the end, it's pretty easy to see where I'm going with this. The three cars lined up for this story are all amazing in their own way. They're tributes to just how right manufacturers can get things, and while I honestly wish this wasn't a deciding factor, I genuinely can't ignore just how much value the Octavia vRS brings to the table at the price it's been launched at. If it were up to me, that's where I'd put my money down. Skoda's practically giving it away at that price. Yep, get used to it. Stranger things have happened…
You can have a look at more photos of the three cars in our gallery by clicking here.
AUTODATA
BMW 330i
POWERTRAIN
Displacement: 1998cc, i-4, turbopetrol
Max power: 248 bhp@5200 rpm
Max torque: 35.6 kgm@1450-4800 rpm
Transmission: 8-speed, auto
TYRES
F/R: 255/40 R18
DIMENSIONS
L/W/H (mm): 4633/1811/1429
Wheelbase: 2810 mm
Ground clearance: 135 mm
Kerb weight: 1675 kg
Fuel capacity: 60 litres
PRICE: Rs 45.20 lakh (ex-showroom)
Jaguar XE
POWERTRAIN
Displacement: 1999cc, i-4, turbopetrol
Max power: 237 bhp@5500 rpm
Max torque: 34.6 kgm@2000-4000 rpm
Transmission: 8-speed, auto
TYRES
F/R: 225/45 R17
DIMENSIONS
L/W/H (mm): 4795/2075/1416
Wheelbase: 2835 mm
Ground clearance: 145 mm
Kerb weight: 1547 kg
Fuel capacity: 68 litres
PRICE: Rs 43.96 lakh (ex-showroom)
Skoda Octavia vRS
POWERTRAIN
Displacement: 1984cc, i-4, turbopetrol
Max power: 227 bhp@4700-6200 rpm
Max torque: 36.7 kgm@1500-4600 rpm
Transmission: 6-speed, auto
TYRES
F/R: 235/55 R17
DIMENSIONS
L/W/H (mm): 4685/1814/1449
Wheelbase: 2688 mm
Ground clearance: 135 mm
Kerb weight: 1468 kg
Fuel capacity: 60 litres
PRICE: Rs 24.62 lakh (ex-showroom)