Road tripping in an EV takes me back to my youth. Mapping out a route that has charging stations makes me nostalgic for the days when my dad used to take us for day trips in our Maruti 800. We'd help him find all the petrol pumps, places to stop and eat and even bathrooms en route, and this used to be done on an actual map, not Google Maps. Before this particular trip, a thought kept coming back to me. 'Will I be able to travel with the same sort of peace of mind I used to? Or will range-anxiety step in?'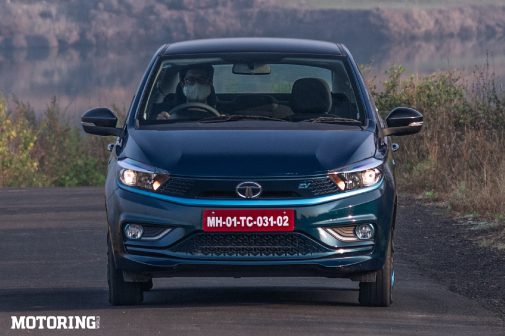 To answer what I think is a rather pressing question, I planned a picnic, which involved leaving home early to catch the sunrise atop a hill, and enjoy one of my Mumbai-famous sandwiches. Now, this isn't your ordinary toasted sandwich with butter, no sir. I begin by frying up some chicken ham, and then break an egg on top just before the ham reaches its optimal shade of light brown. Liberal shavings of smoked black pepper cheese and a sprinkling of oregano are added, and then on goes a lid, to get the yolk to set properly. I then toast two pieces of bread, add some chopped tomatoes and finally, some hot sauce. Sounds tremendously appetising, right?
Well, I had to wait until I could eat it. Holding the microwavable container just right for the camera, the scent filled my nostrils, causing an almost inappropriate amount of saliva to develop in my mouth. And it wasn't just me. Rajeev, our intrepid cameraman, and even some elderly gents out for an early morning walk made mention of the aroma. We then headed out in the Tigor EV (with 83 per cent charge) to a lovely lakeside place I was recently introduced to, about 60 km from Mumbai.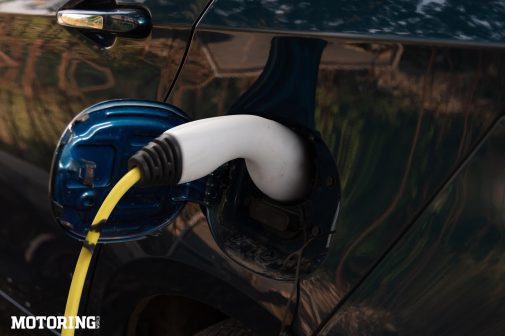 By my calculations, I figured a 120-km journey would be an easy affair for the Tigor EV's 26 kWh battery pack, which has an ARAI-rated range of 306 km on a full charge, but I expected something in the range of 200 km, especially with highway driving. Pulling my windows up after a toll booth, I noticed the battery reading hadn't dropped more than a few per cent, which was heartening. However, this stretch was more or less a city driving cycle, and EVs do eke more out of the battery on the highway.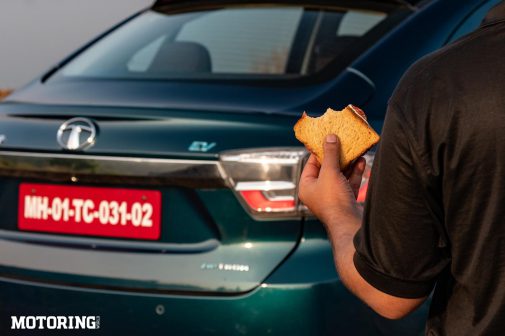 I have to admit I did not look at the range counter until we had nearly reached our destination, as my mind was on getting to the lake by sunrise and enjoying that sandwich. It was a smooth ride all the way. The Tigor EV was happy to whir along at 100 kph on the expressway, though overtaking some of those longer trucks was a little hairy. The Tigor maxes out at 120 kph, and it takes more time than you'd think for the 74-bhp electric motor to hit that speed, even from 100 kph.
Another aspect that kept my mind off the range was the excellent Harman audio system, which drowned out the whirring from the electric mill, and a significant amount of road noise, especially on concrete roads. The chunky 175/65 R14 low rolling resistance tyres were much quieter on tarmac, but they aren't built for fun. They are grippy enough for normal situations, but stomp on the accelerator to shoot out of a corner and you'll hear the rubber squeal. I also felt the heavy battery pack (mounted in the boot and fuel tank area) pull at the car and upset it when a quick direction change was called for.
As I had driven the Tigor EV earlier, I knew that by adopting a calmer driving method, I wouldn't have any complaints — and I didn't, all the way to the lake. Finally, I could dig in! I waited until the car was positioned against the rising sun, with the lake in the background, and I opened the container with my much-awaited sandwich. It was an hour and a half of waiting, but so worth it. The first bite reaffirmed my faith in my cooking skills, and Rajeev's agreement only led my spirits to soar even more. It had been a beautiful morning, so far.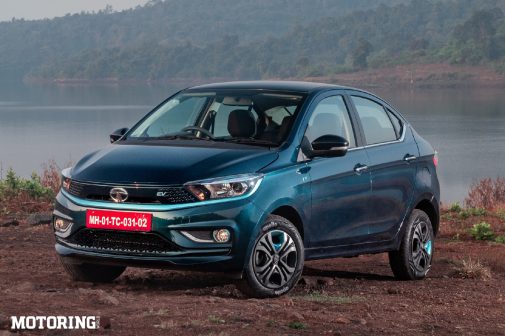 With 42 per cent charge left, we set out to make our way back to home. On the return leg, I did start to feel that familiar range anxiety, but I had a stop scheduled at the Tata Motors showroom in Nerul. For the next 40 km, I shifted into Eco mode to conserve what charge I could, and I limped to the showroom with less than 20 per cent charge remaining. Thanks to the DC fast charger, we were ready to go about an hour later, with a near-80 per cent charge in the battery pack. The distance-to-empty display on the instrument cluster now showed that I could travel a little over 130 km, which was more than enough to get me home.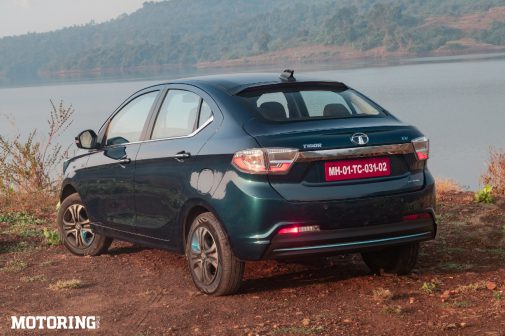 So, is making a day trip possible in India's most affordable EV? Yes, it is, but with some reservations. I had to plan the trip around the availability of charging stations, and the anxiety associated with the battery running out towards the end of the journey did surge, but I just had to trust the plan. And this feeling of trusting the plan is tinged with nostalgia for the old days of roadtrip planning, making it not quite as cumbersome as I had expected it to be. I guess I will be making more trips like this, just to see how viable it is. With an increase in fast charging infrastructure, it'll be easier to do these kinds of excursions, though I hope we'll also soon begin producing enough clean electricity to make driving an EV worthwhile. Now I'm off to make another sandwich, if you'll excuse me.