Welcome one and welcome all to our annual Slush Fest feature. A day that we use to pointlessly aim cars into tremendous piles of muck and slush and expect them to magically pull themselves out of it with minimal fuss. It doesn't always pan out like that (least of all this time), but when it does, we stand up and applaud. Sometimes even from behind the wheel as a sign of relief. Jokes aside, what this is is a fun, and slightly factual, representation of some of the coolest off-roaders we have in the country today being pitted against the other. Points aren't awarded, but laughs are had, muck flies, slush gets into all kinds of places, and there are photo-ops aplenty. Shall we, then?

The Big Gun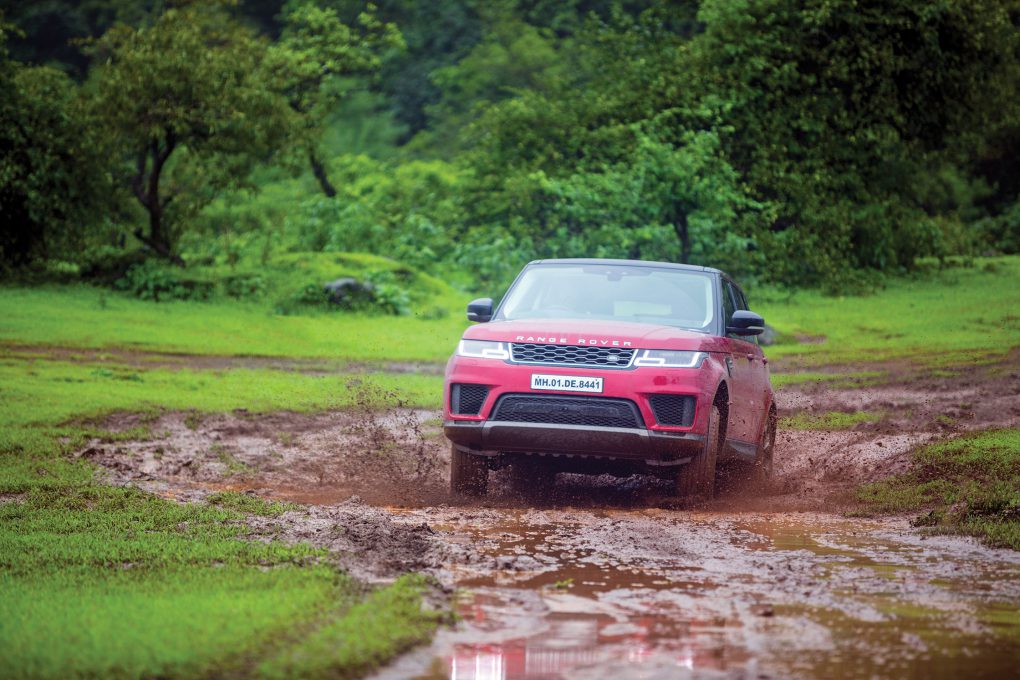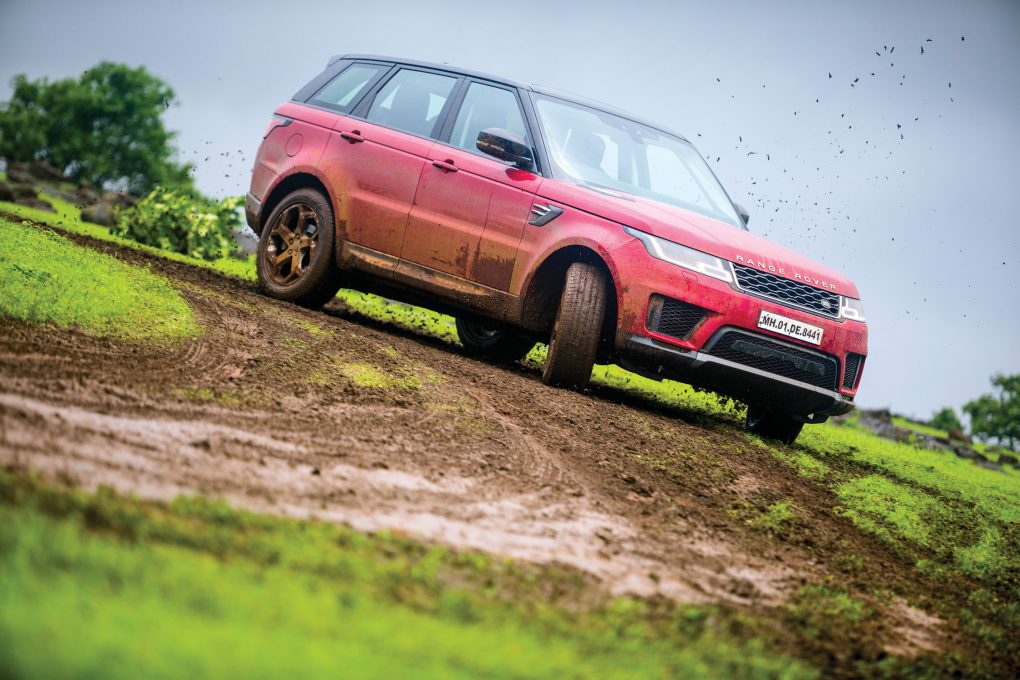 You know what I love about the Range Rover Sport? That it defies logic. How can something so daringly humongous be so adept at displacing large chunks of Earth? The track we drew up for the sake of trying to quantify things didn't seem to fluster the Rangie one bit. Its traction modes helped, of course, and the fact that it was far and away the one with the biggest output in terms of power and torque, but even with that in mind, the way it managed everything as though it had practically no weight at all is what astonished me and kept me coming back to it. And the way it does that while having such a sumptuous cabin to keep you comfortable, well, that's just the icing on the cake, isn't it? A fun trick I learned is that you can use its immensity and output to pull off some lurid slides in the muck, and that's something I'm always down for. As you can see, it looked pretty cool, too. The more I drive one of the Rangies, the more it's obvious to me that all the hype surrounding the brand isn't unfounded. To give you a little peep into its abilities, the Rangie, before the first course was deemed undriveable because of the amount of ruts that had formed, managed to clock a best time of 1:25.8, which isn't at all shabby. Faster than a couple of cars here, in fact. See what I mean about it being logic-defying?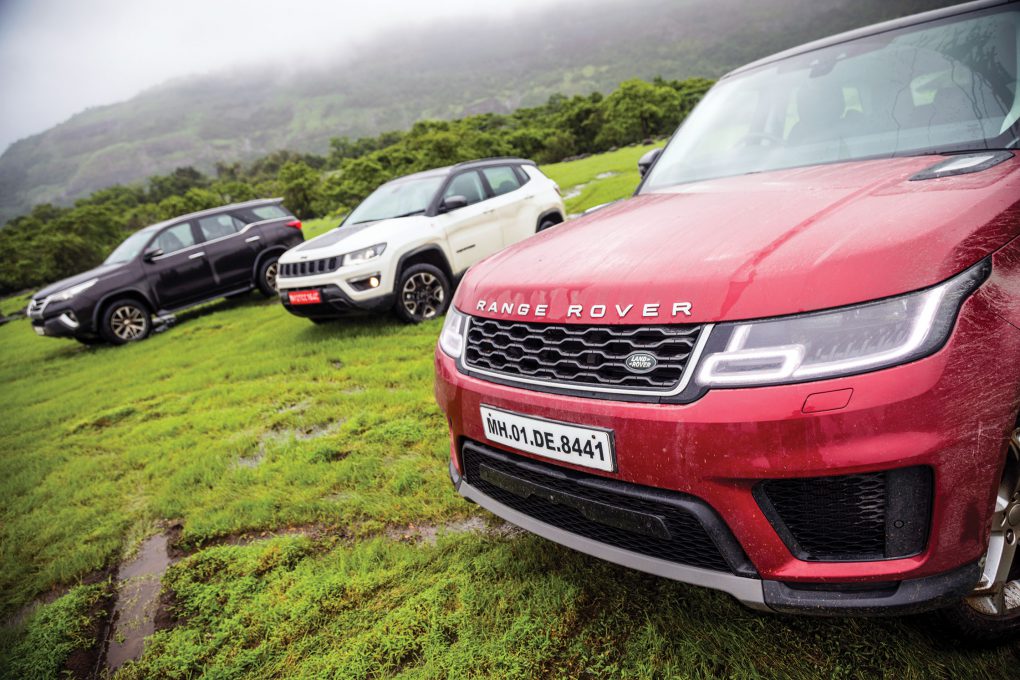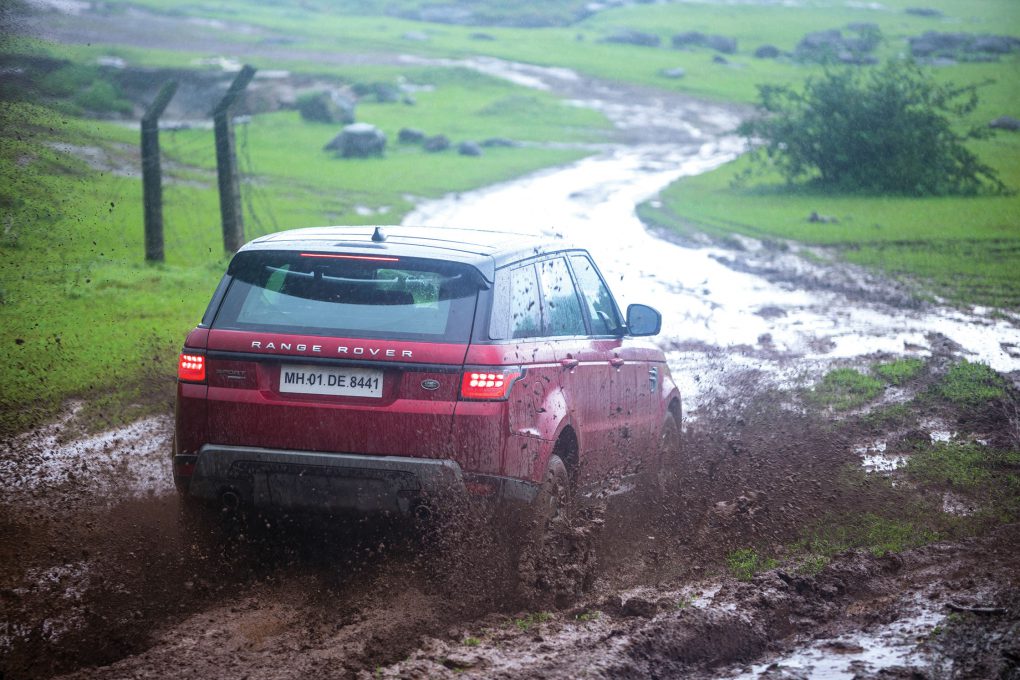 The Up-And-Comer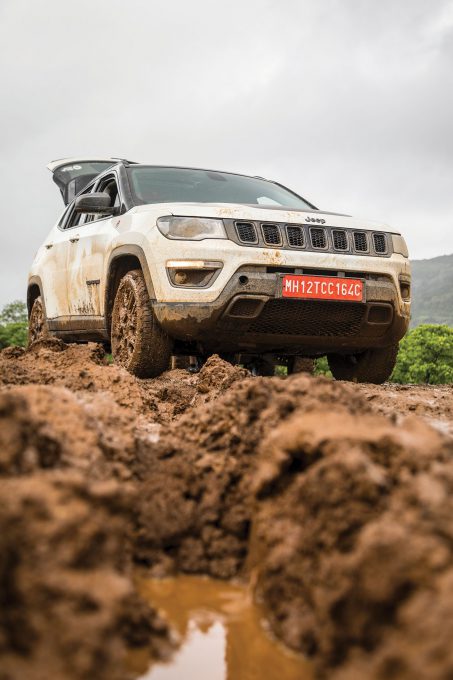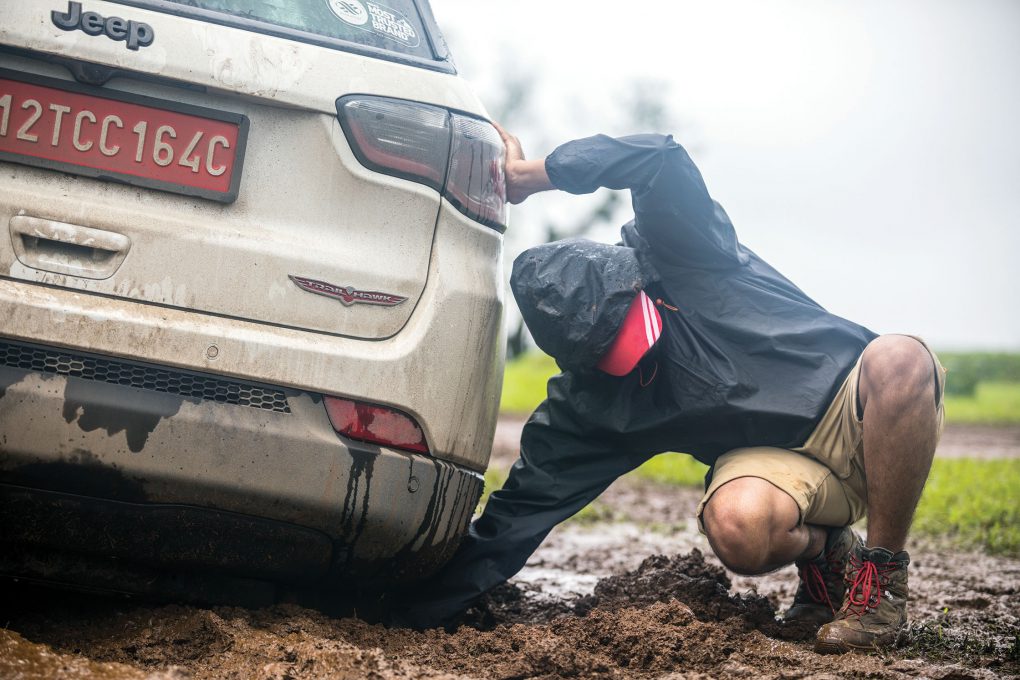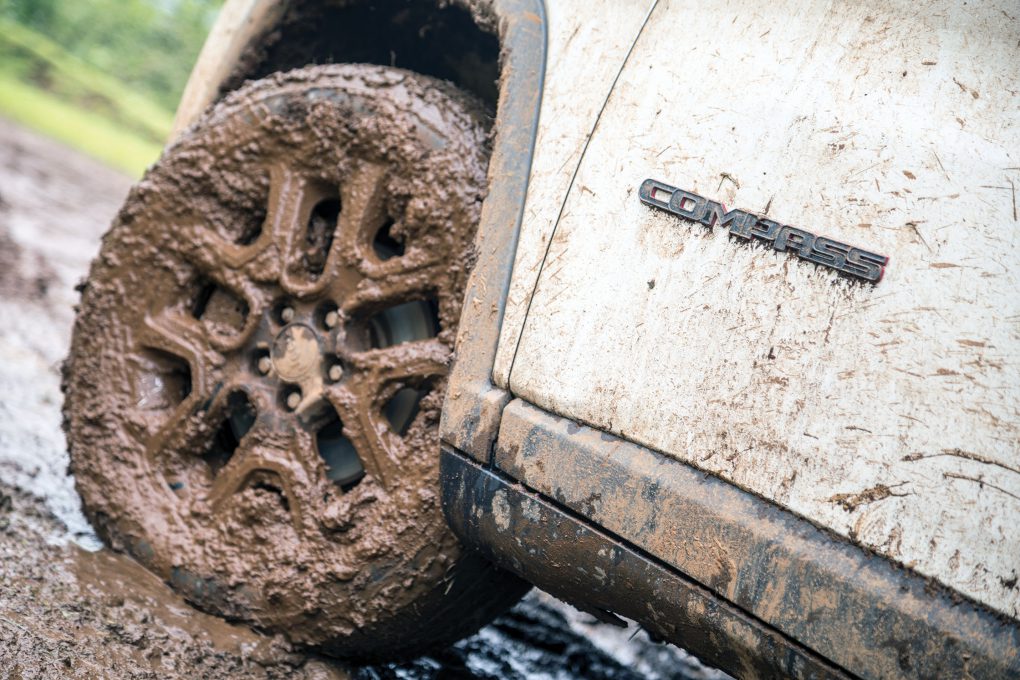 The Compass Trailhawk, with its Trail-Rated badge, was something all of us were keen on seeing in action. New gearbox, beefed up ground clearance and off-road ready tyres are a few of the changes, and it looked promising, alright. Straight from the horse's (in this case, Aadil) mouth: 'There are two ways to light a fire. You can go full Bear Grylls and use stones, or you can sit back, relax and use a lighter. I'm a lazy man, so I choose the lighter which, in this case, is the Jeep Compass Trailhawk. Will it go as far down the trail as the Thar? Probably not, but it'll get to 80 per cent of it, and I'm more than willing to trade that final 20 per cent for the comfort and ease the Trailhawk offers. And that Trail-Rated badge is not just for show, so it is way more capable than it looks. That 9-speed transmission that feels lazy on the highway is fantastic off-road, and muscling it through slush or rocks is more fun than terrifying. It is the reasonable choice for an off-road enthusiast. Skip the stones. Get the lighter.'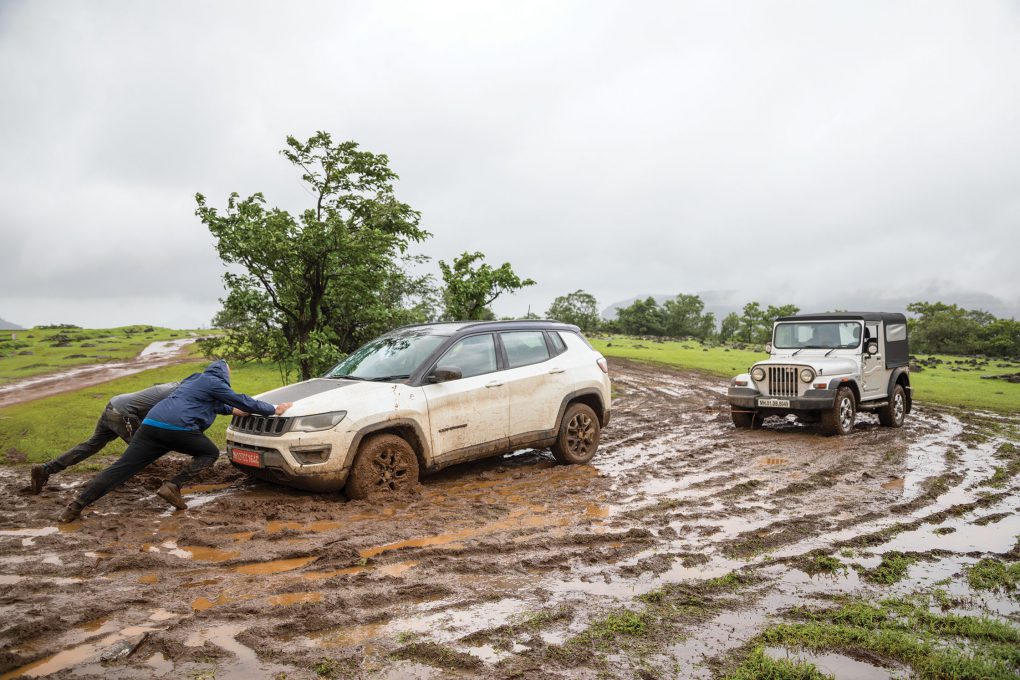 The Oldie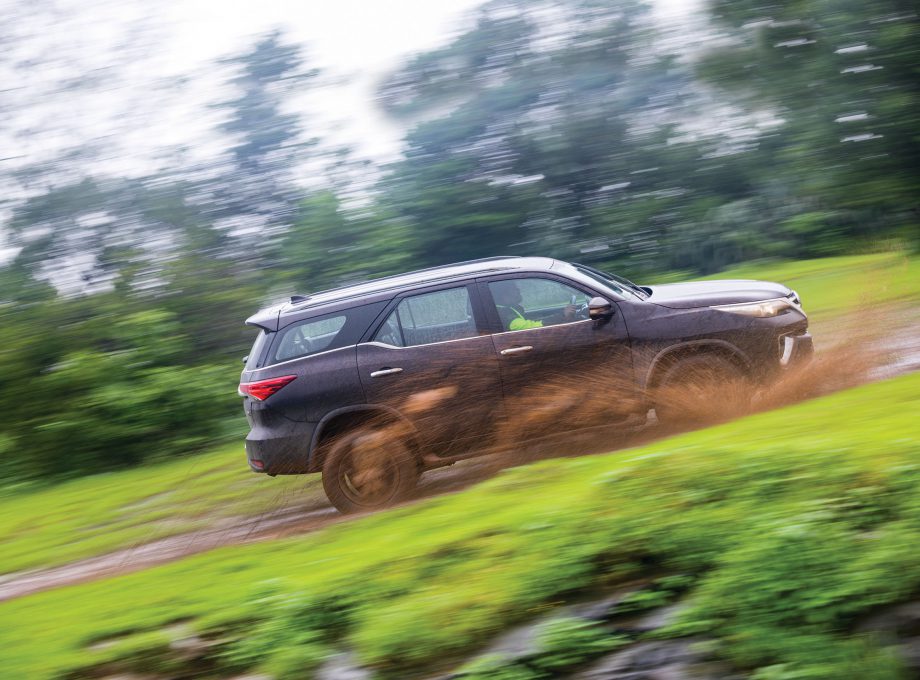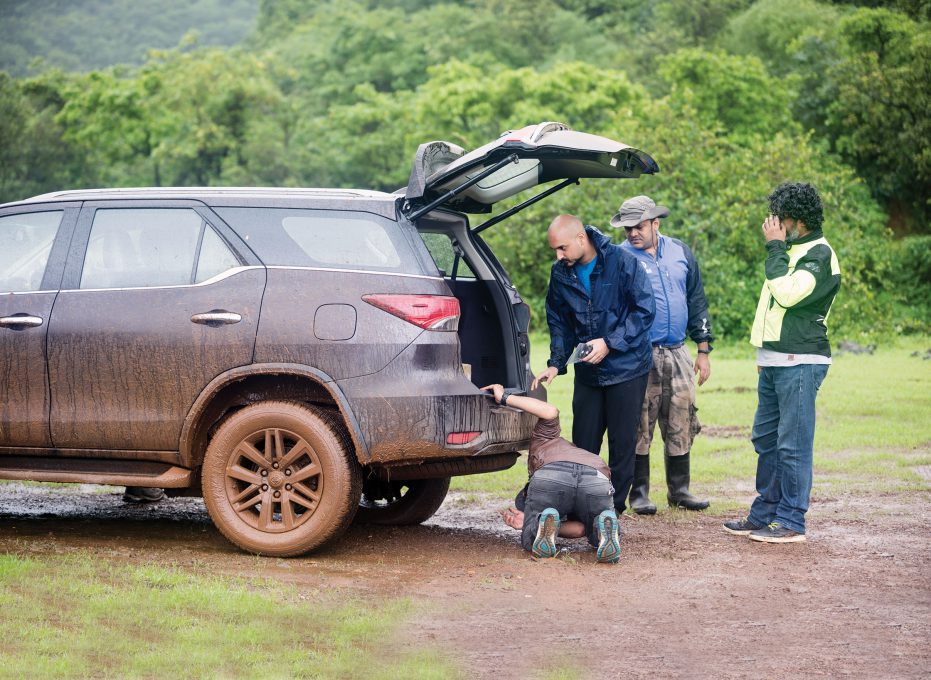 Why'd we bring a Fortuner to a gun fight? Well, there's a lot of reasons to that, and the way we looked at it was that the oldie from Toyota still had a lot to offer and show-off to the other pretenders to the throne. Here, this is how Kartik put it: 'Wags its massive tail, is happy rolling around in the muck, and does everything with all the drama of a two-tonne Jack Russell Terrier. A body-on-ladder frame and sheer diesel grunt mashing the ground via a 4X4 system makes the Fortuner so much fun in the slush. The suspension is a bit wallowy, but then it's caught between the hulking Jap's weight and an undulating hard place. There's precious little by way of feedback, so one has to forget precision and simply let the Fortuner stomp away on everything in sight. But care has to be taken, especially on downhill sections, since the Toyota's weight is easily lured by gravity into going places you don't want to be taken to. This is also probably due to the tyres that'd rather attack parking ramps at shopping malls than the kinks in the course we'd set up. All in all, it's best to avoid that feeling of unstoppable momentum in braking zones and keep it as clean as possible in the Fortuner. Do this, and the big Toyota will do its sliding romp through every bit of slush you point its nose at.' Says it all, really.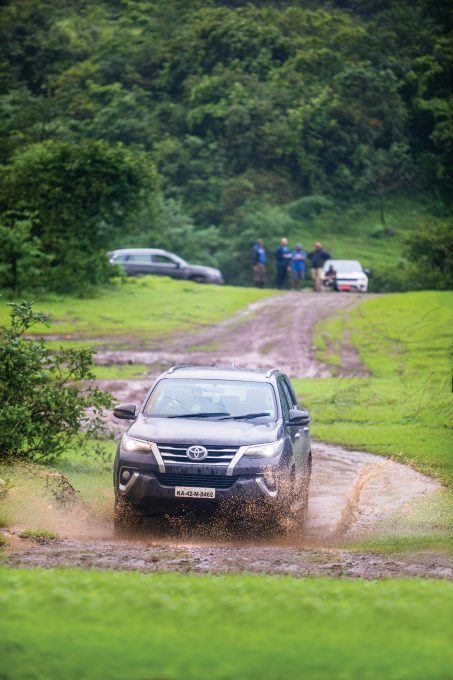 Ground Zero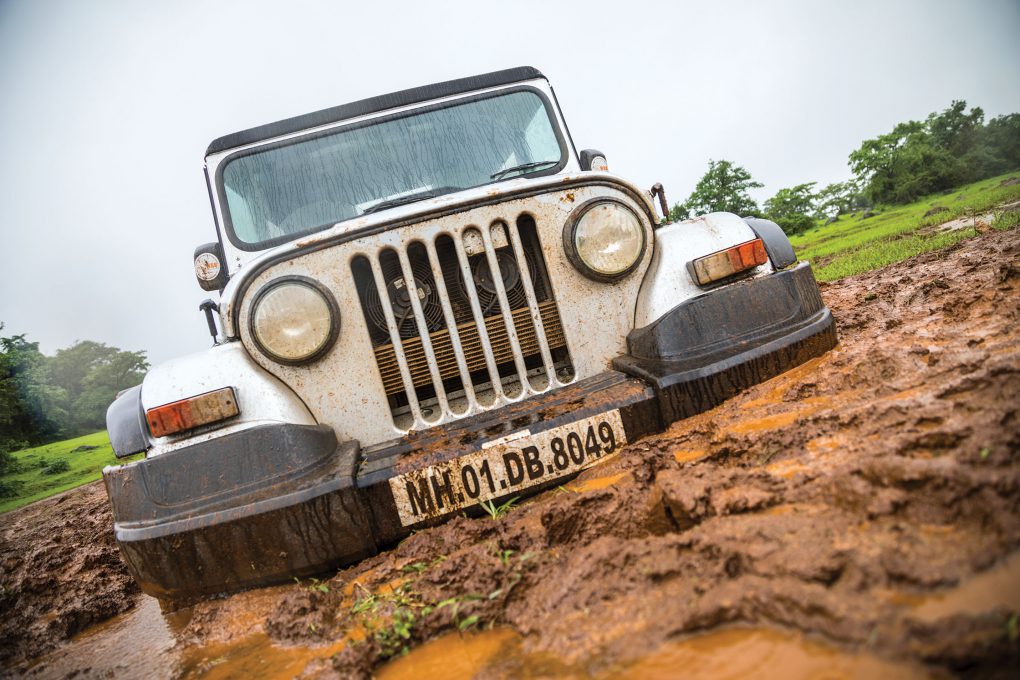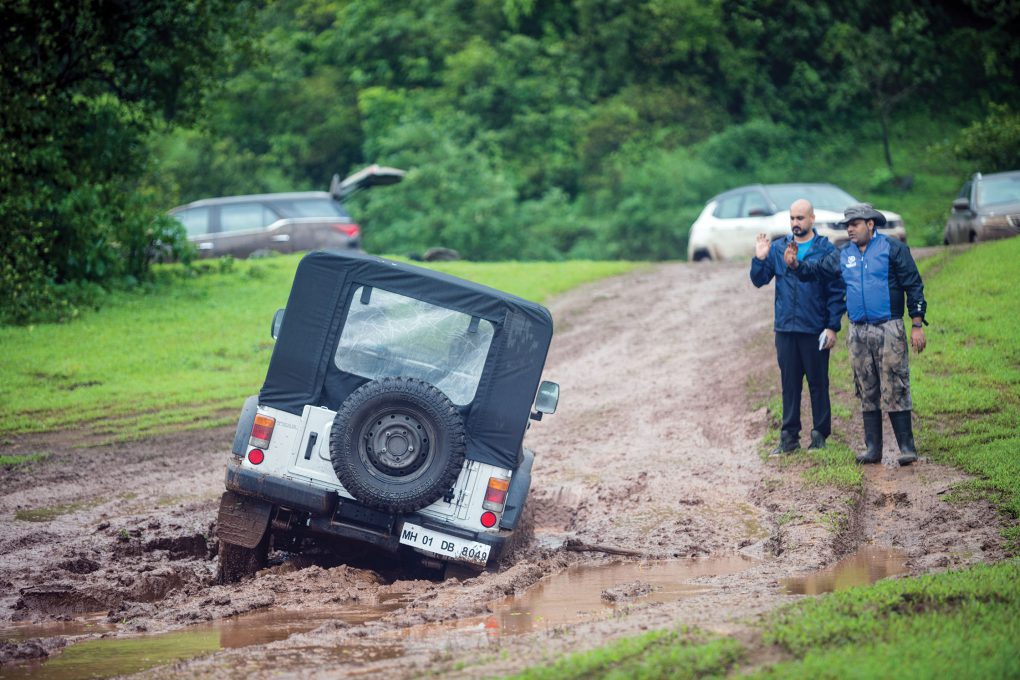 We'd be nuts to not bring the Thar along for this feature, no two ways about it. Our resident old-is-gold and rust-for-president enthusiast, Kyle, had some choice words for it: 'There's something about the Thar that gets me weak in the knees every time I see one. Every time I have had the opportunity to get behind the wheel of a Thar, it has never disappointed. This time was no exception. The Mahindra ploughed through the ruts like a machete cutting through a dandelion stalk. In sections that others were floundering with even in all-wheel drive, the Thar sauntered through in two-wheel drive. Most of the harder sections were easily tackled with the transfer case slotted into '4 High' and the Mahindra did recover one of the other SUVs with a gentle tug. If I had to choose just one Indian-made vehicle to help me survive a zombie apocalypse, it would definitely be a Thar. But with a robust hard top, for obvious reasons!'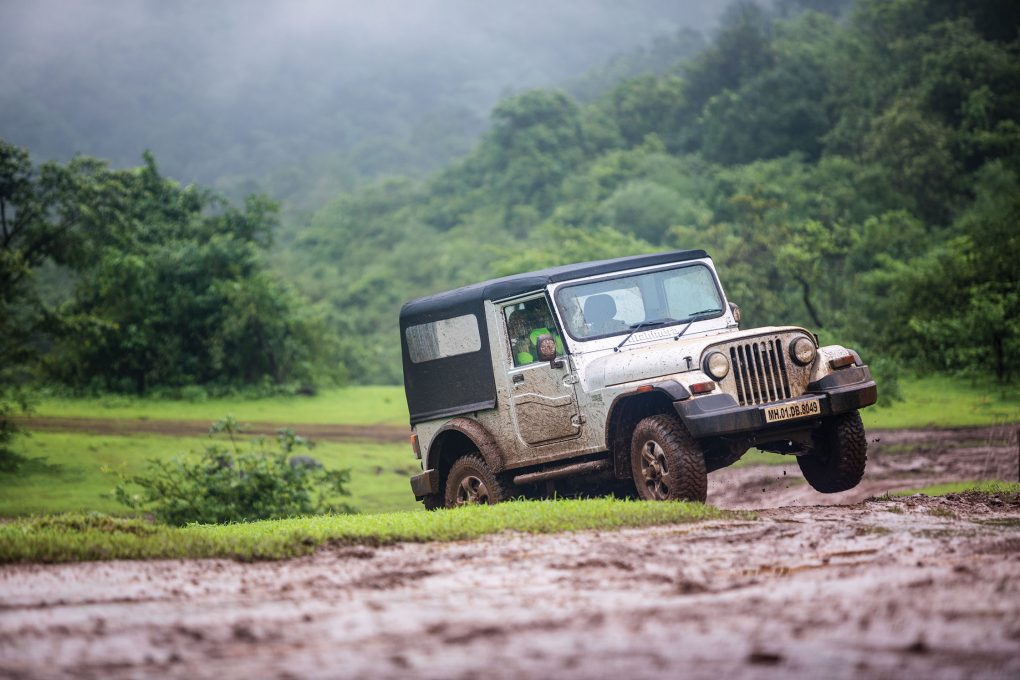 Wait, What?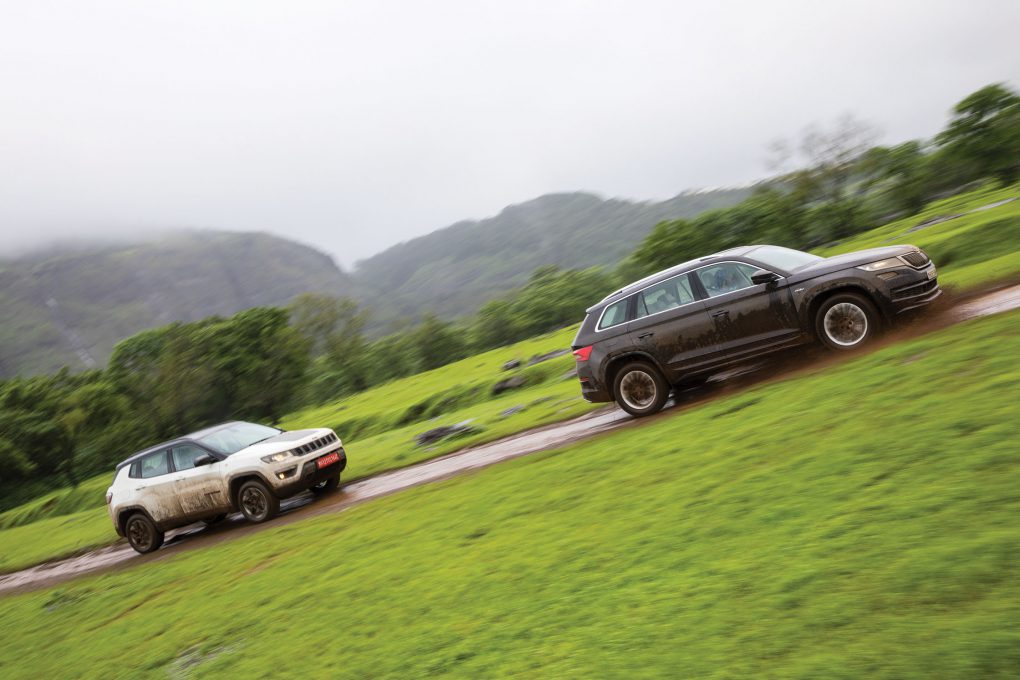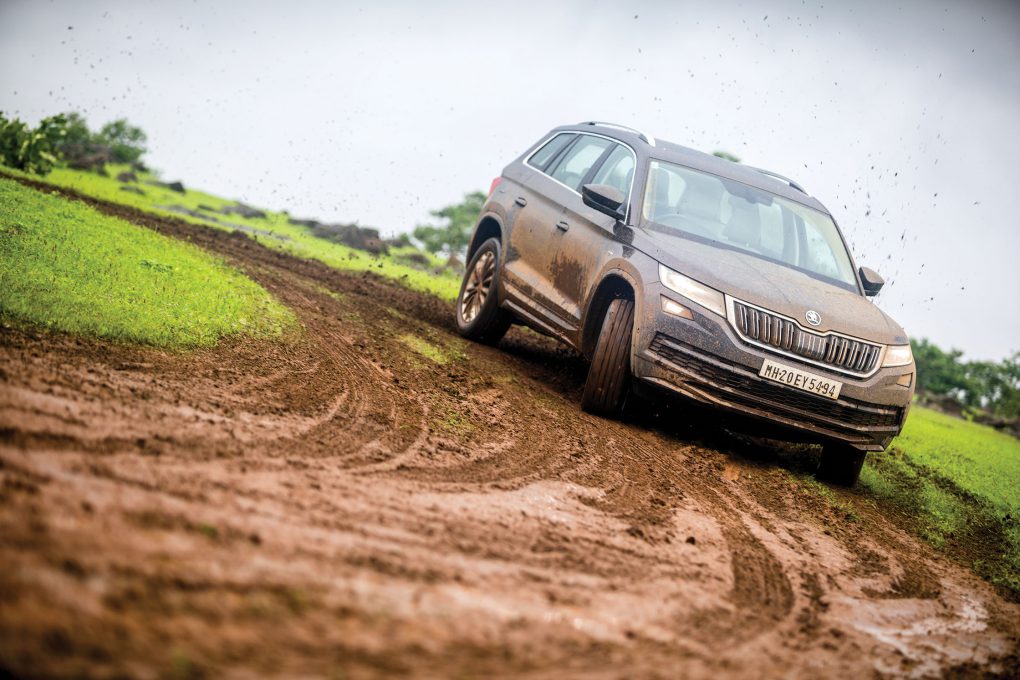 The Skoda Kodiaq. Why is it here? Well, because it's a marvelous 4×4, you simpleton. That Skodas are hardy and well-built vehicles is no surprise, and when I was making the selections for this year's Slush Fest, I'll be honest, there was a little concern that the Kodiaq wouldn't be able to muster the courage to drive home without something dangling off its side. You know what, though? The Kodiaq managed. And it did it rather well. Each and every one of us had mostly nice things to say about the Skoda and we all went back wondering how it was as capable as it was. To think, the Thar and the Trailhawk got beached at some point, and the Kodiaq didn't! Who'd have known!