About 110 km from Delhi, not too far from our destination, an intense sandstorm covered the single-lane country road. The view was mesmerising, and the vast arid landscape around us looked mystical. It was as if the whole region was covered in gold dust, shimmering under a sun that seemed to be turning up its fury. We decided to pause for a bit and take in this moment, parking under a lone banyan tree close to a hand pump that had seen better days. If you have spent time in Rajasthan during summers, you will know exactly what we are talking about. There is a certain otherworldly charm to this region, especially in the summer. We used to come here every single summer, as soon as the school term ended, and now, we're heading back to relive all our memories. Our companion on this trip was the all-new Hyundai i20 with an iMT gearbox that complements the rather fun Turbo GDI unit.
Interestingly, among all the options we had for this trip, it was the i20 that we unanimously chose for the drive. Regular readers might notice that this i20 is the same one we took on our epic Great India Drive a few months ago. While there were plenty of incredible things we went on to do with it, it was the brilliant iMT gearbox that stood out for us as the single most impressive thing about the car. In fact, we feel that Hyundai's iMT might just be among one of the most significant automotive innovations of recent times. So it was a no-brainer that this lovely Fiery Red i20 was with us under this banyan tree in Rajasthan, in a place whose name the lovely Google Maps assistant could never dream of pronouncing correctly.
We were heading to Dadhikar Fort, close to Alwar, a place that traces its history back over a thousand years, but it is also drenched in modern luxury. Built on the ancient ruins from a different era, this property is a modern reinterpretation of those times with modern needs and amenities completely accounted for. This is something that also mirrors what the iMT is in the world of manual gearboxes. The manuals we all love are essentially ancient tech and only an effective rethought can extend their life. After driving this iMT across the Himalayas and now through the arid plains, we have enough proof that this idea works, and it works rather well.
At that moment we were just under 40 km away from the fort. We reached our destination shortly after and were greeted by a majestic view of the fort, sitting atop a small hill with a much larger mountain in its background. The winds blew strong and the sun had waved goodbye for the day. We spent the rest of the evening touring the beautiful fort and after a rather heavy dinner, it was time to sleep.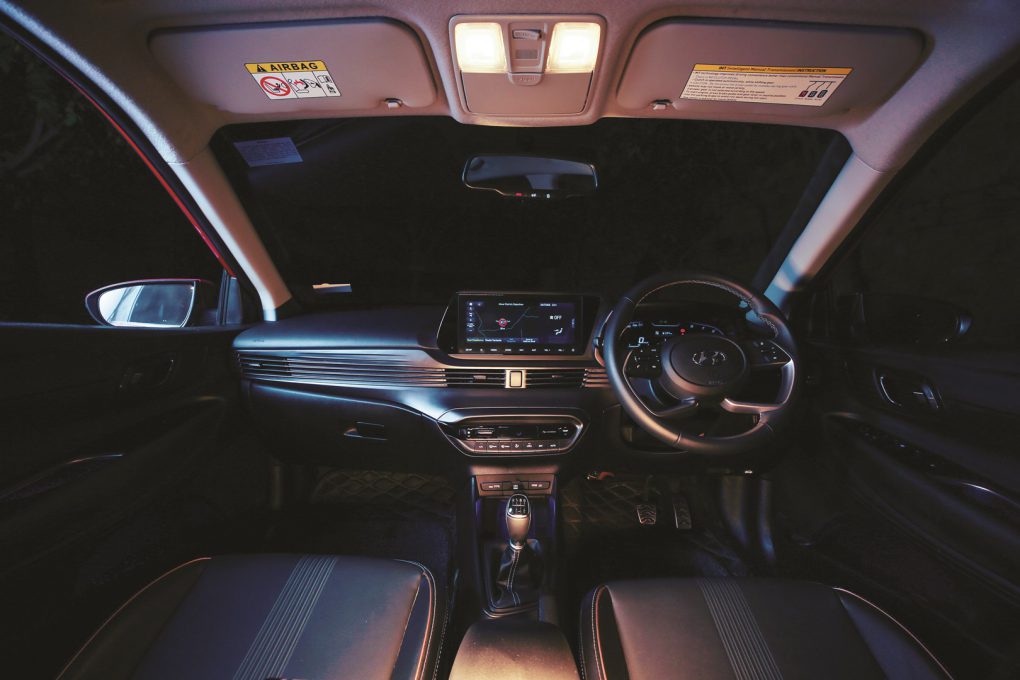 The next morning, we decided to explore the surrounding region. The fort is a small drive away from the Sariska Tiger reserve. As tempting as it was to head to the reserve, the thought of becoming breakfast for tigers crossed our minds, and we chose to drive through the country roads just outside the buffer zone instead. Not too long after that, we were at the banks of the Siliserh Lake, a grand water body bordered by the Aravallis all round. We managed to find a spot away from the crowds and made use of our i20's massive trunk as a picnic table for lunch at the shore. With our feet in the water, sumptuous kachoris to eat and buttermilk to drink, it was the perfect afternoon away from the hustle, bustle, and mosquitoes of Delhi.
After spending a few hours lazing by the lake, we decided to head out and explore more of the region. Our i20 was the perfect partner because in the land of few petrol stations, it was returning great fuel efficiency. For most of this journey, we had been driving around on country roads, and some of them definitely weren't meant for a hatchback, but the i20 tackled them all without a worry. The suspension is just perfectly tuned for our kind of roads and the seats offer comfort for long hauls, even on not-so-great roads.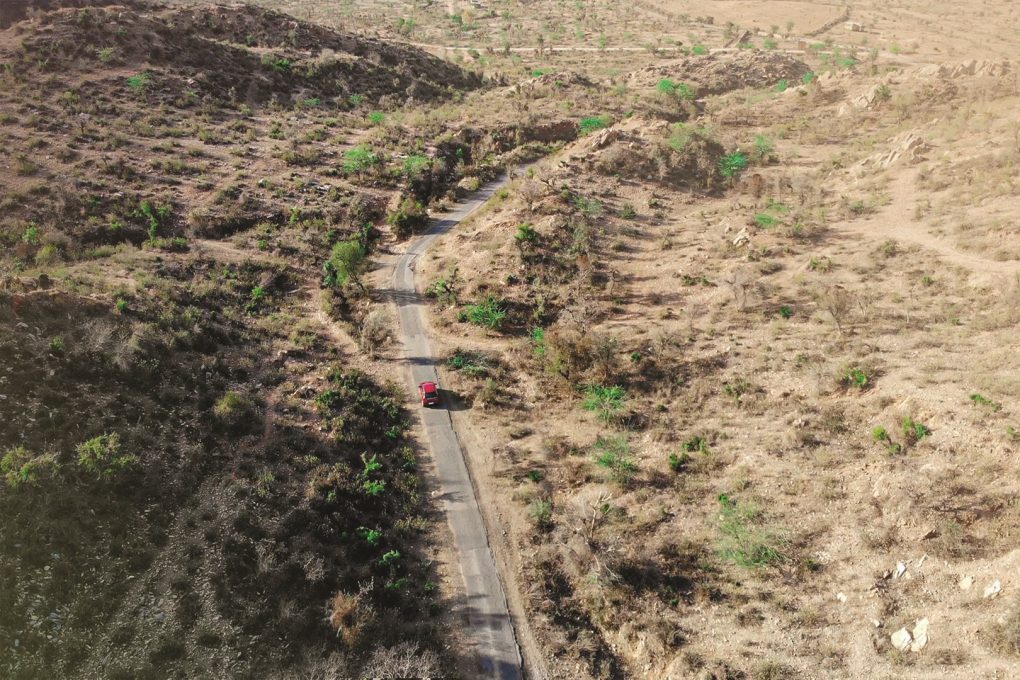 Whenever the roads allowed, the GDI turbo-petrol engine showed off its performance, and it was surprising to see just how easily and smoothly the i20 got up to speeds that we can't mention here. You have to be vigilant, because the car is just that smooth, even after hours of abuse over unkind roads. While we were enjoying the engine, the iMT was something that continued to make us smile. This is a real deal, not just a gimmicky feature to boast about in brochures. Thanks to the i20, we were able to retrace some of our childhood vacations. Living in the past isn't great, but visiting it once in a while isn't all that bad!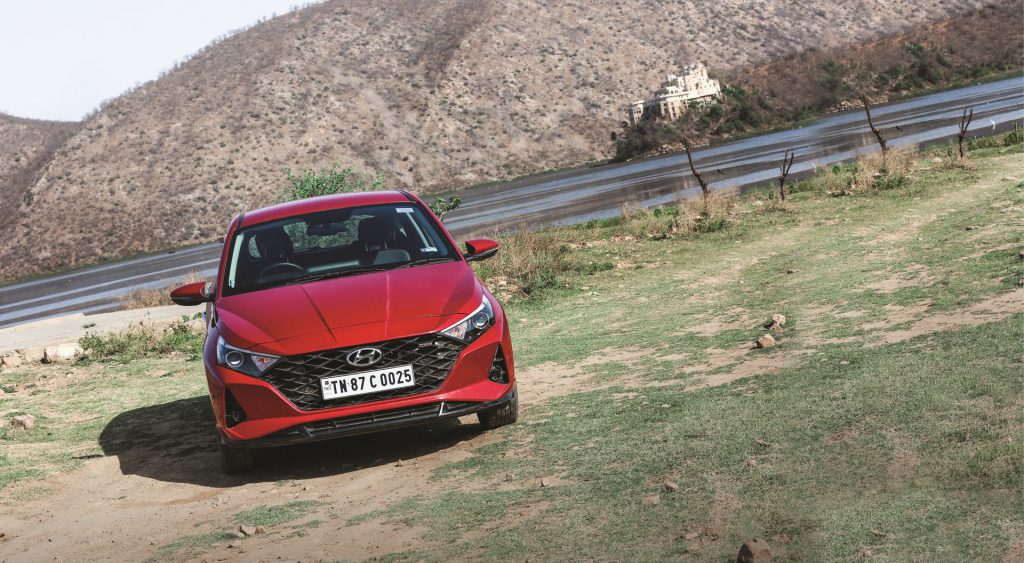 Do yourself a favour, go give this iMT gearbox a test drive if you haven't done so already. It is available in the i20 as well as in the Venue. If you are like us and you still want to enjoy the manual transmissions, you will definitely appreciate Hyundai for what they have achieved with the iMT. We wonder why no one else thought of it before. Looking back, we can tell you that the moments we spent under that banyan tree were where we found our summer bliss, and everything after that was just icing on the cake.