It was around 5:50 am, and our dual tone Vivid Blue & Storm White Nissan Magnite had started to glitter under the rising sun. We were setting up our camera when we heard someone at a distance, asking, "Excuse me, can I have a closer look at the car please?". The gentleman was in the market for a new car and had been thinking about the Magnite lately. Within the next five minutes, he was happy with what he had seen, and said that maybe he had finally made up his mind.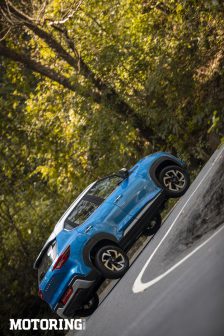 This is where the Nissan Magnite seems to have made a perfect impression. It has grabbed attention in a way that not many cars have done in recent years. Its pleasing proportions and striking design garner attention everywhere it goes, especially at the traffic lights, which have become a place for random discussions with people.
The thought in our minds was, "Why do people like this car so much?" We like it, it is a great product for this price point and has managed a shift that might be coming in soon for cars like it and beyond. But what we wanted was to hear from these customers, and what their thought process was. Was it all about incredible pricing – or something more than that?