The compact dimensions of the Sonet made it a breeze to navigate these sections, however. Its surefootedness through these patches and powerful headlights only egged us on to go deeper into the wild.
No matter what's going on in the outside world, the cabin of the Sonet is always comfortable. The automatic climate control keeps you cool, and the ventilated seats work to reduce any fatigue you might have.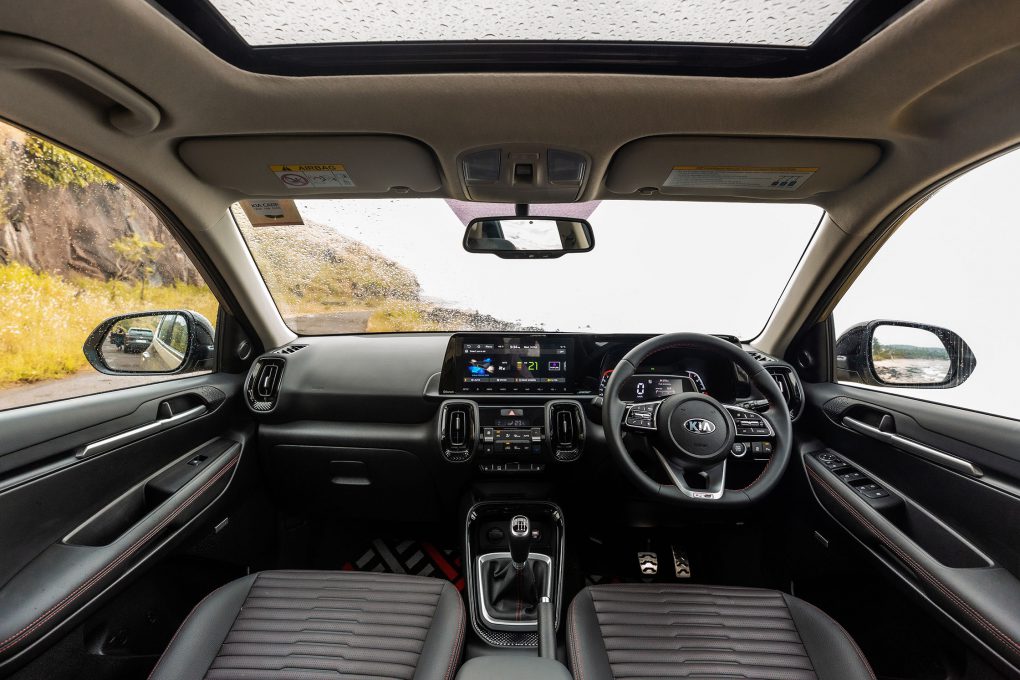 Not that you need it here in the pristine outdoors, but the air filtration system makes sure you're always breathing fresh, clean air. As we approached a clearing in the trees, the navigation system signalled that we'd arrived. You don't have to drive out to the middle of nowhere to appreciate the Sonet, mind you, but it certainly helps.
This drive only proved to us that it's as much at home in the wild just as it is in the middle of a bustling city — what more could you ask for?