As for us, donning the objective journalistic hat, what do we think about the Magnite? It looks great, for starters. It's tough to make a car that looks this proportionate from every angle, but the Magnite makes it look easy. The bi-projector headlamps, along with those sleek LED turn indicators, DRLs and the imposing grille, make the front of the car look sporty and commanding at the same time. The rear end also continues along the same sleek and robust lines, giving the Magnite a posterior which has to be among the most visually pleasing ones in the industry.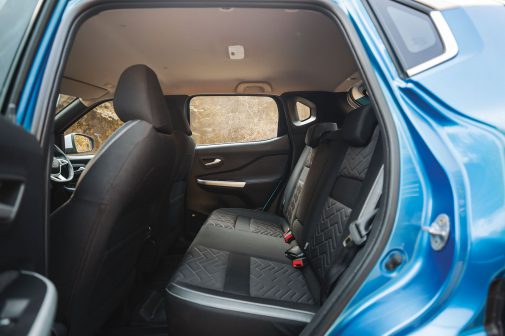 On the inside, the cabin has a practical and functional aura to it – it just works. The infotainment screen is responsive, and you get wireless connectivity to Android Auto and Apple CarPlay. The seats are comfortable 
and wide, and the overall feel of the 
cabin is one of roominess, which is commendable for a car of this size. Particularly worthy of mention is the Magnite's JBL audio system, which offers a premium aural experience.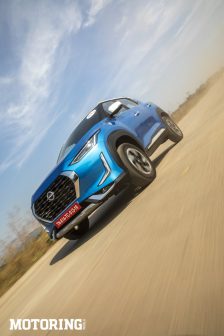 On the engine front, the 1-litre turbocharged unit is peppy and eager in the city, and feels unstressed even out on the highway, making it a great all-rounder. The suspension is well suited for a daily commute, and the Magnite is light and controllable around corners.
The Magnite is an important car for Nissan, naturally. After having spent a considerable amount of time with it, and getting a chance to talk to people for whom the Magnite is going to be a part of the family for years, we do feel like Nissan is on a very good wicket. This proves that the company's ambition to make a strong mark in the Indian car market is absolutely genuine. Like some other brands, they could have packed up and left India. The fact that they haven't, and have doubled down on their commitment to our automotive market, is extremely commendable.
WHAT MAGNITE BUYERS SAY?
Pawan Kumar from Jaipur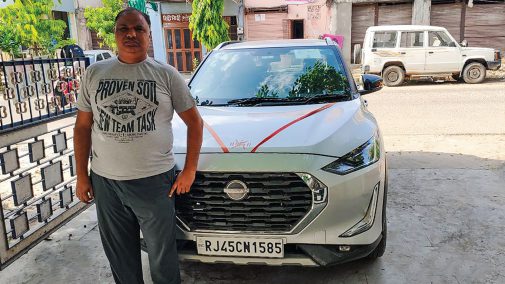 Pawan Kumar has been a Nissan Customer for years. His previous Nissan was a Terrano, until he sold it and decided to go for the new Magnite. "Throughout my time with the Terrano, I never had any issues regarding the build quality of the car. The maintenance costs were low, and I liked how the service teams responded whenever I needed their help. This made it a no-brainer for me to have faith in Nissan and get the new Magnite. I got the car in January this year, and since then I have had a satisfying experience."