Form versus function is an age old battle that's fought in car design studios everywhere. Good form catches the eye — it's what draws attention to the car in the first place — but ultimately, it's the function that keeps the attention. Usually, it's an equation that leans too far one way or the other. That's not the case with the new Kia Sonet, though. Here, it's a well-balanced equation. On the design front, the Sonet is something that is so well-crafted, it would be an understatement to call it a head-turner.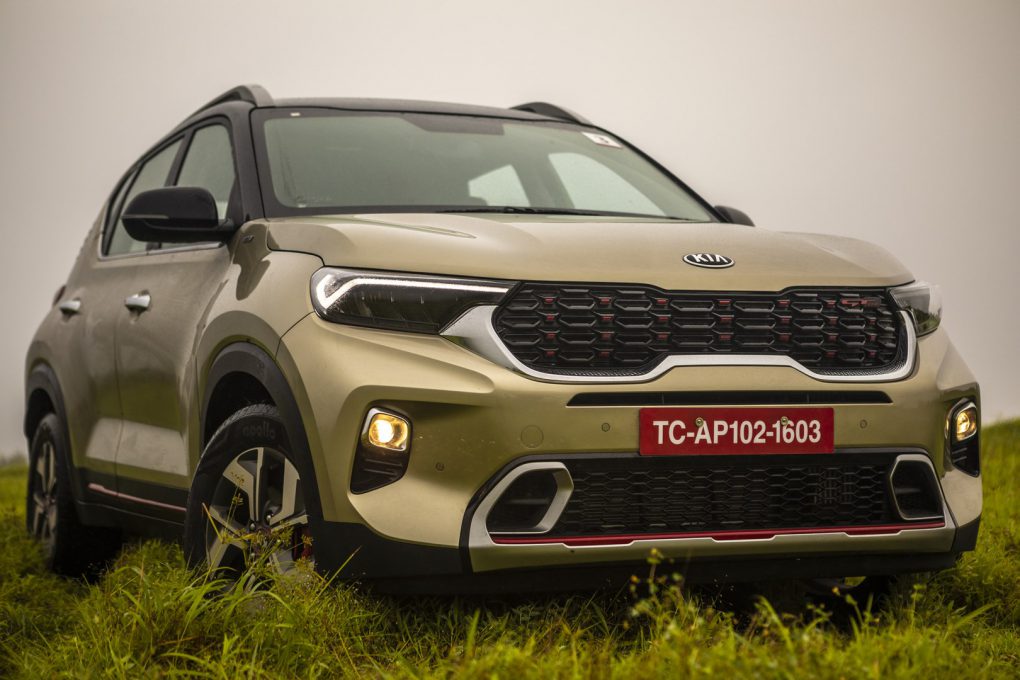 Up front, its aggressive and tough front face proudly carries the Kia tiger nose grille, flanked by a couple of the most distinctive LED headlamps on the market now. Whether it's daytime or night, you'll be able to recognise the Sonet from afar, thanks to those unique 'heartbeat' LED DRLs. This brawny front end is well complemented by strong creases along the bonnet and the front bumpers. There are multiple design elements up front, like the head lamps, chrome diamond knurling on the grille, projector fog lamps and front skid plate, that combine to give you the most cohesive front end on any compact SUV.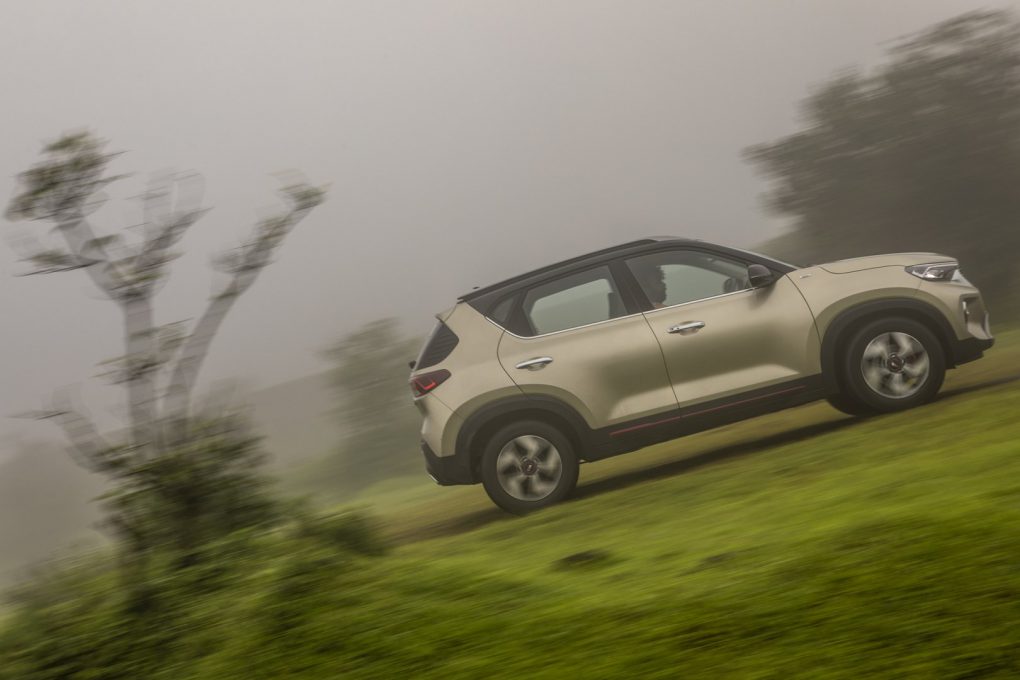 As you move along the side of the car, its confident and muscular stance is clear. The chrome belt line swings upwards at the C-pillar into its unique roll-bar style roof. The body shape and roofline give it an upscale appeal and help set it 
apart from all the other cars in its class. The crystal-cut R16 alloy wheels fill out 
the wheel arches well and round out
the profile.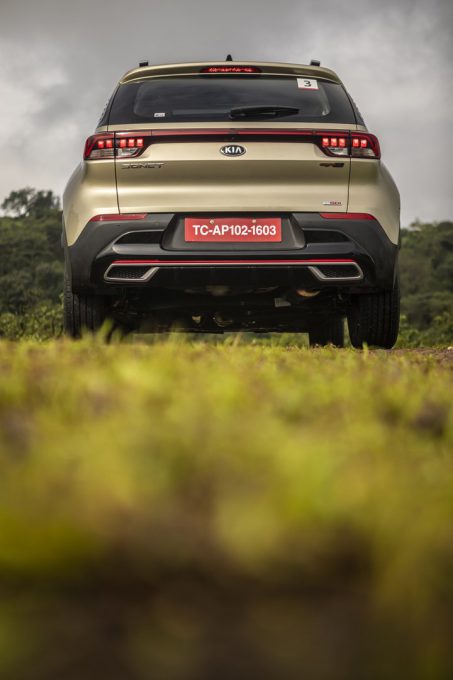 Out back, the wide stance of the Sonet, coupled with its full-width, signature tail lamps gives it the sturdy appearance you want in an SUV. A high-gloss skid plate and red garnish along the bumper covers give it the contrast it needs to really stand out. The Sonet is aimed at the young and ambitious, and has all the elements needed to appeal to those who live life to the fullest.