The thing about happiness is that it's subjective. The guys in the office are insistent that the Jaguar F-Type is no more than a plaything, that its abilities are completely overshadowed by a certain German and that it wouldn't make the cut when you're pounding around on a track, trying to smash through lap records. I agree, and that's the beauty of it.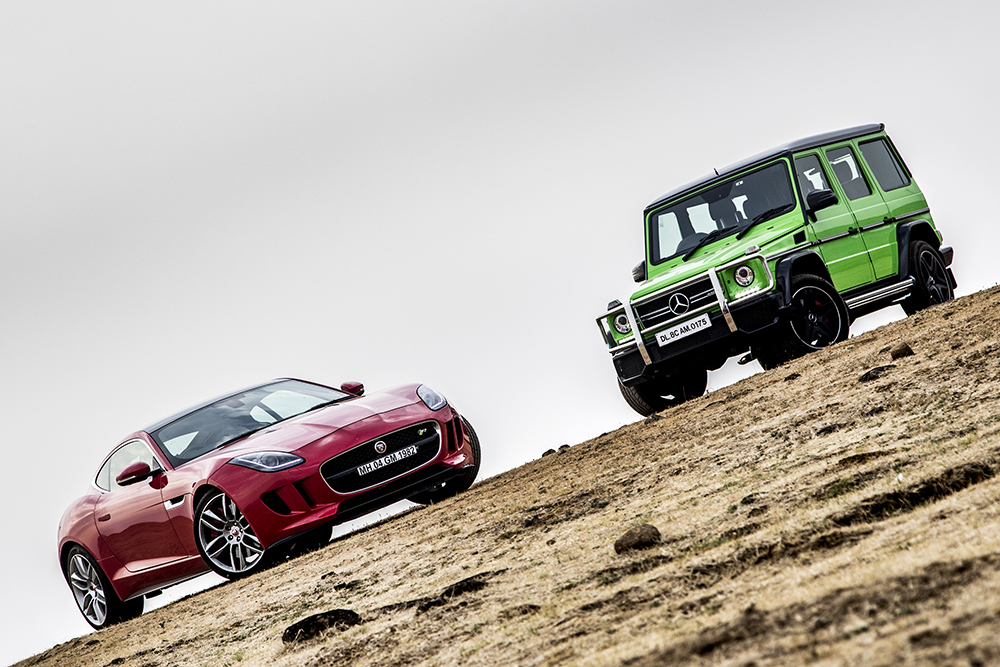 Expecting the F-Type to be as clinical and precise as a 911 is akin to expecting an alcoholic to be a good driving instructor. It is nothing more than a plaything, its abilities are completely overshadowed by a 911 and it absolutely will not make the cut when you're pounding around on a track, and that's exactly why I believe it's perfect. Bear with me here, because it's something I've thought about a lot and I believe that there is a shred of truth in my train of thought. The F-Type, here in the Coupe R trim, has a 5.0-litre supercharged V8 and that gives it an enviable 542 bhp and 69.4 kgm power output. It's a wonderful set of figures that's responsible for making this Jag what it is today and I've spent enough time driving it through all kinds of roads to be in a good enough position to verify that claim.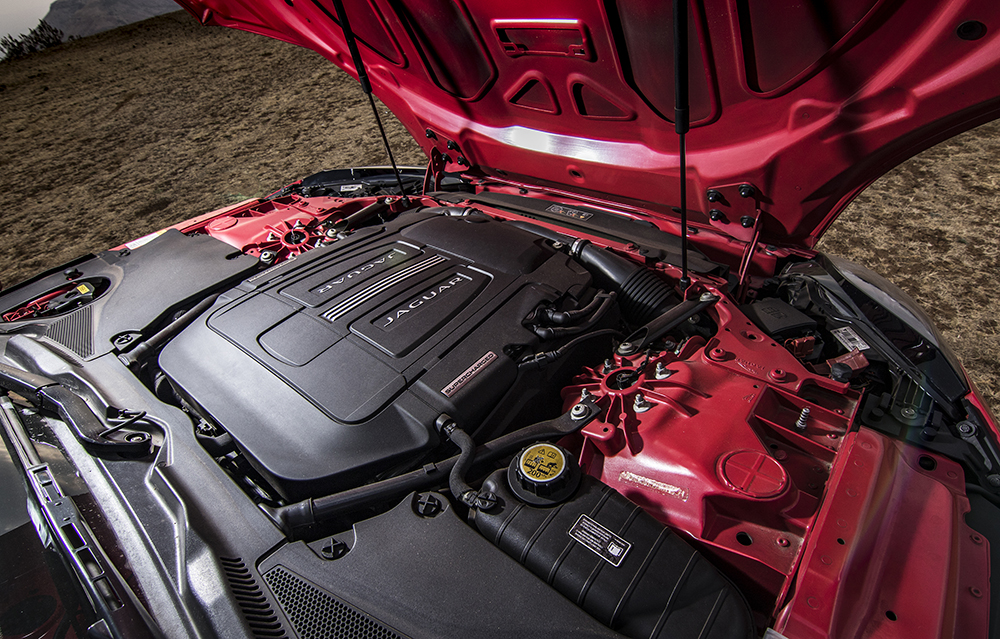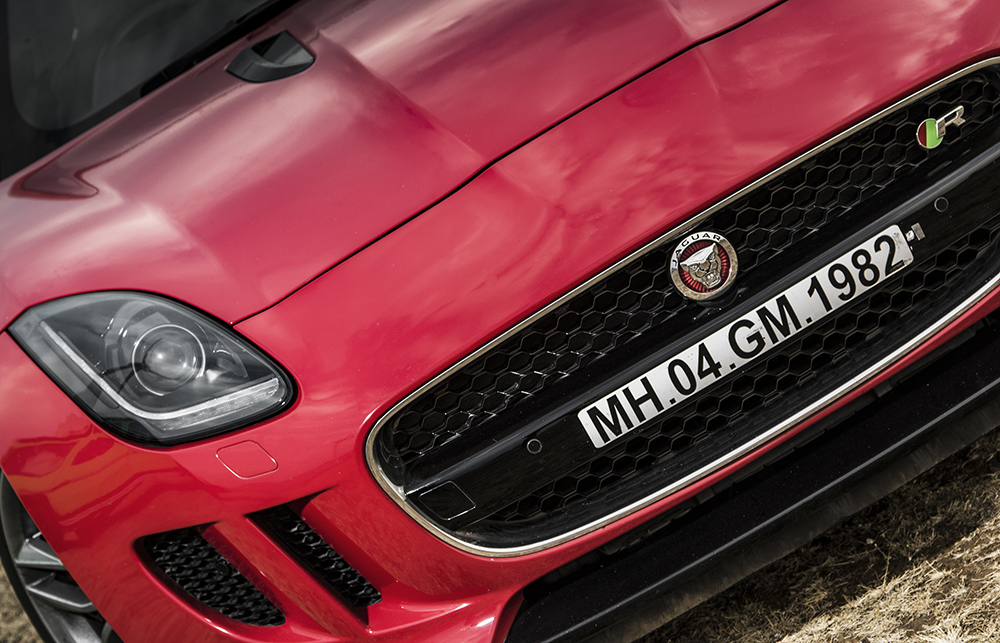 I remember my first time in the F-Type. I was so taken aback by how raw it was and how it would snap the moment you mistreated it. This wasn't even the bonkers V8 – it was the V6. I've realised, though, that all it takes is some time. The F-Type is set in its ways and you ease into it to get accustomed to its behaviour. Part-throttle responses in the V8 are greeted by a growl at the back followed instantaneously by a tank-slapper and various substances exiting your body. But those are the early hours, the times when you're both figuring each other out. And the best bit is that it's outrageously fast at both – getting to know you and barreling down an empty road while it makes what I feel is nothing short of an orgasm-inducing growl.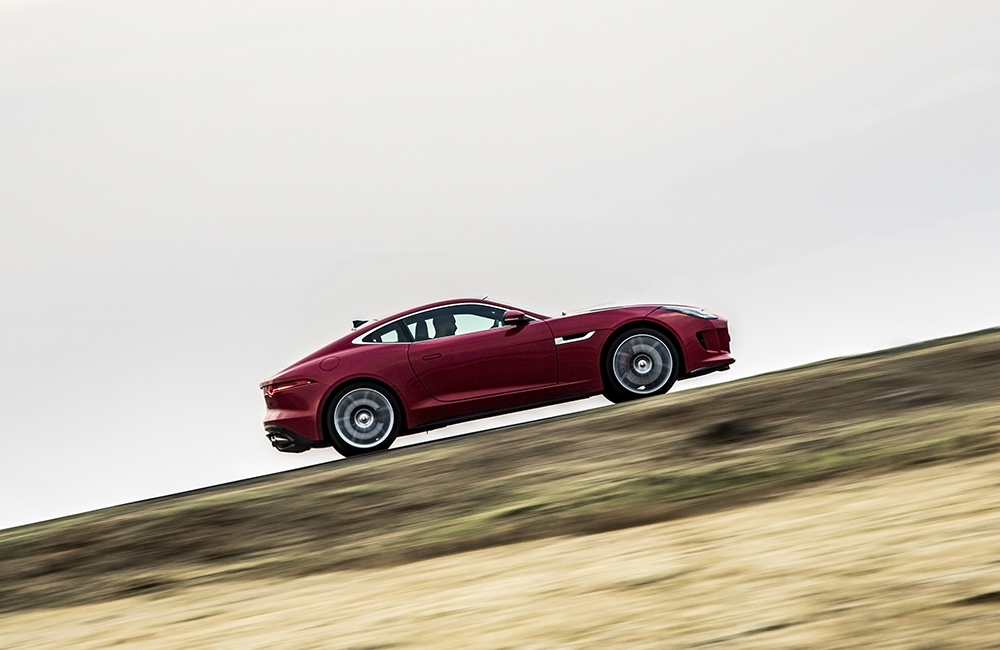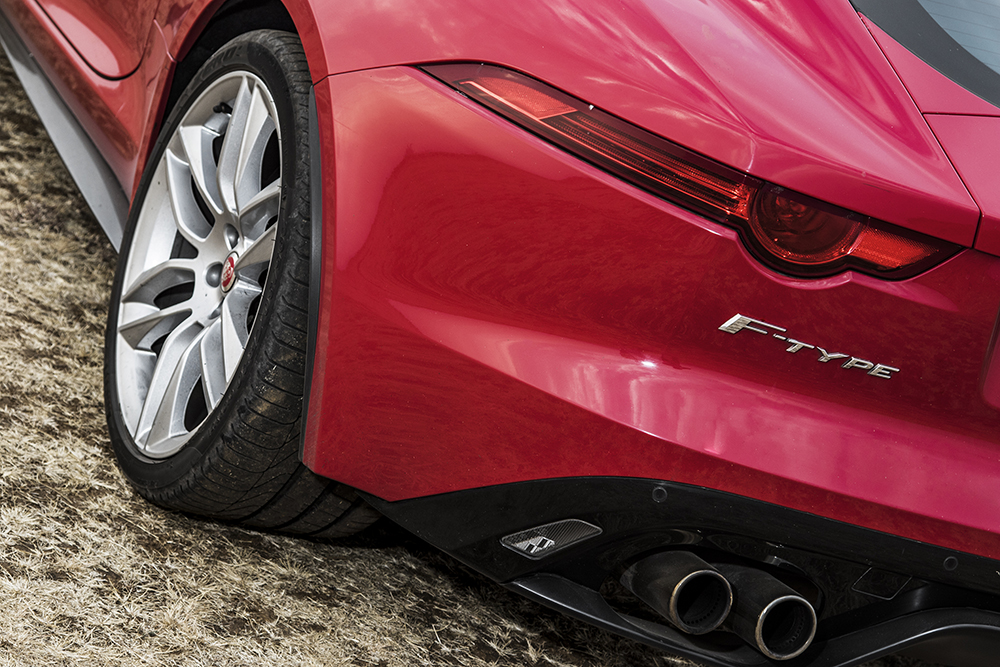 There's a very specific talent that the F-Type – any F-Type – has and you need a little time in it to figure it out. No, it won't be taken seriously by 'enthusiasts' and no, it won't do well on a track because it'll just be too busy powersliding every corner and making you have an absolute blast in the process. And that's the great thing about it, isn't it? It's almost impossible for me to get in and not have a silly grin when I hit that 'wake the moronic neighbours' button on the centre console (the button that turns the exhaust to 11) and turn the traction control off. It's terrifically easy to slide through corners and look like an absolute fool in this and generally just muck about. The F-Type's very specific talent is that it loves to make you feel like you're a buddy, a mate, a friend and that, I believe, is the true essence of a great car, isn't it? It's certainly a lot more than what I've heard about the 911…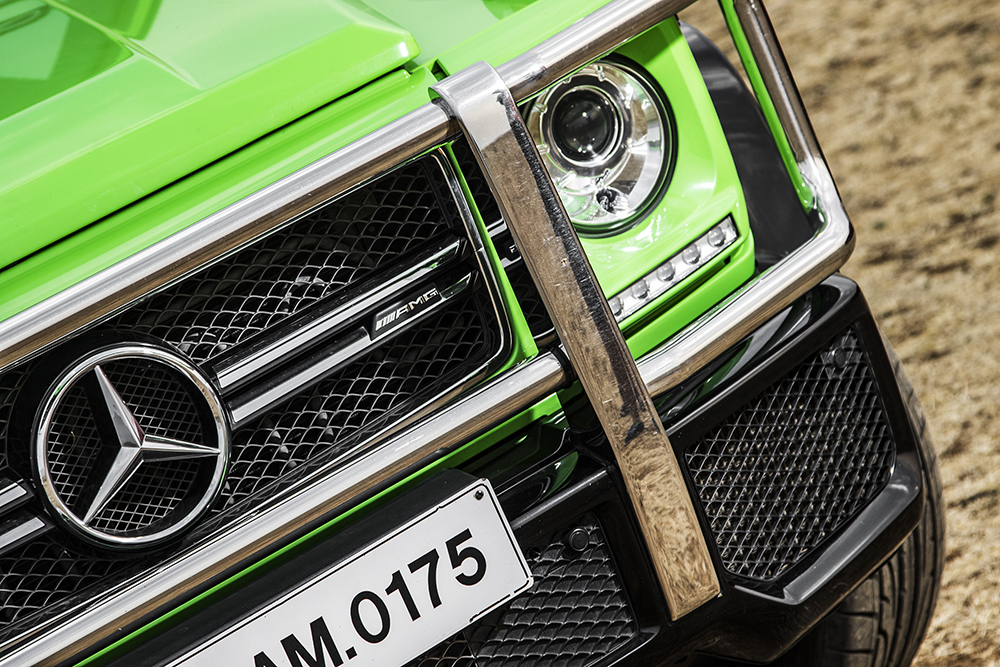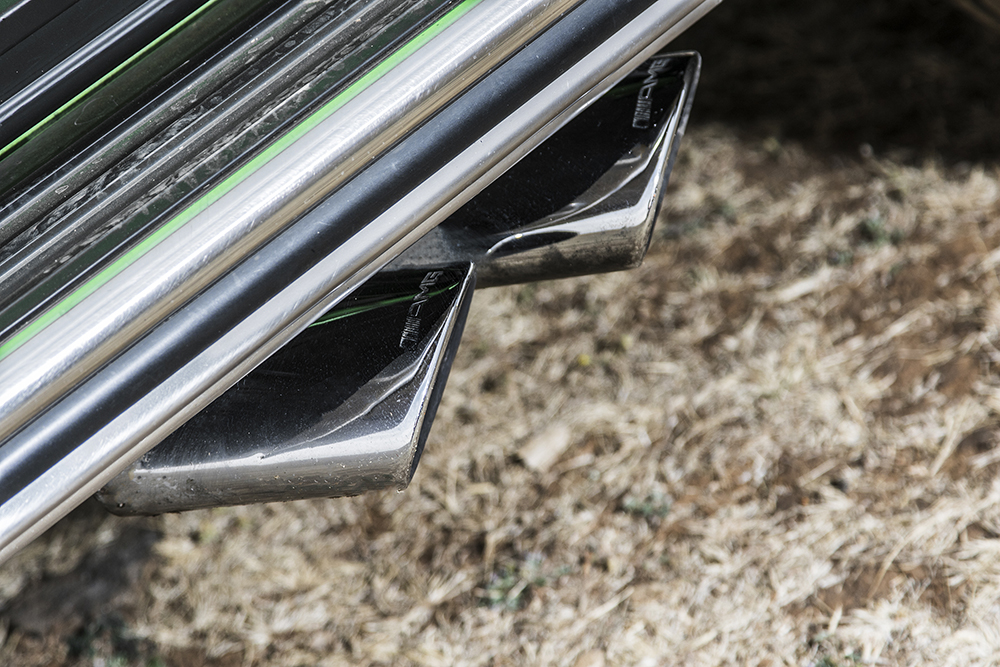 To a great extent, the other car here, if it can be called that, holds close to its chest a similar kind of ideology. Similarly outrageous, similarly pointless to some, similarly holding one key trait that sets it apart from the others. The Mercedes-Benz G63 AMG Crazy Color edition (can't argue much with a car that has 'Crazy' in its name, can you?) is absurd – absurdly powerful, absurdly flashy and an absurdly curious creation. The G63 AMG doesn't try to be high and mighty, even though its seating position might suggest otherwise (compared to the F-type, it feels like you're sitting a few flights of stairs above the ground). It doesn't try to be unlike anything else on the road. It just is.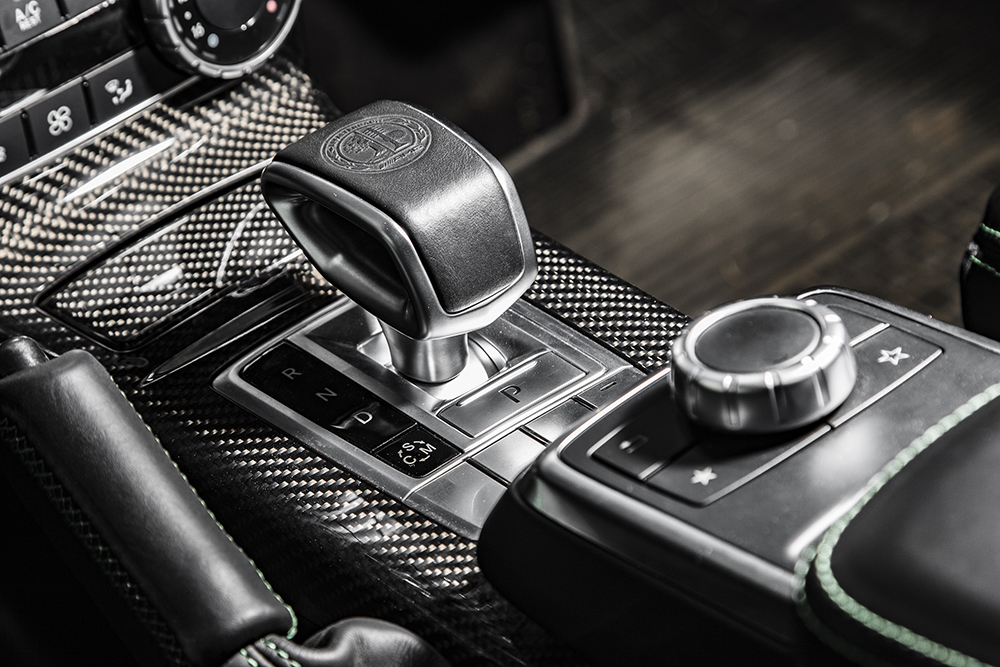 In a sea of whites, blacks and greys, the G63 is as obvious as finding Waldo in a nudist camp. It's powered by an obscene 5.5-litre bi-turbo V8 that makes 536 bhp and 77.4 kgm, and that's enough to get you to 100 kph in 4.6 seconds. What's peculiar at first, but understandable later, is that asking it to do corners is like asking jelly to stay still after you've poked it. Let me put it this way: the G63 enjoys taking corners as much as cats enjoy getting bathed, which I recently found out much to my consternation that they don't.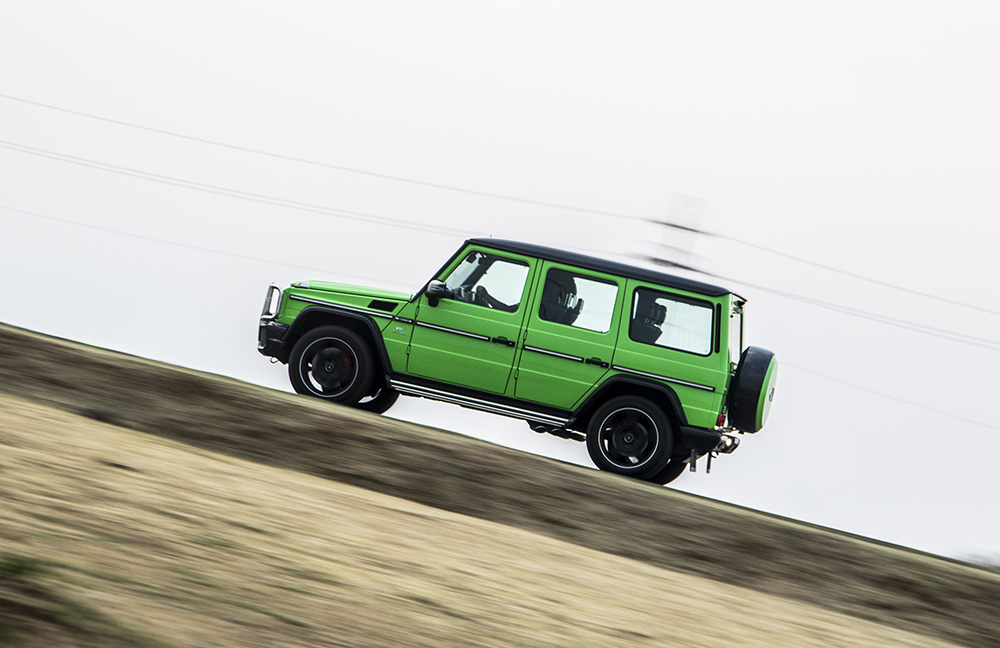 Truth be told, that's absolutely fine by me because the G63 scores heavily in my books for another reason. I'm fairly certain that no G63 owner will ever be heard complaining that his/her car goes, but only in a straight line. No owner will ever be heard complaining that the G63 is too heavy a drinker (which it is) and no owner will ever bemoan the fact that the G63 makes about as much sense as a see-through hull in a plane (what could be more mind-numbingly terrifying, yes?). I believe that the G63 affords its owner a sense of outrageous exclusivity. And since we're a species that loves everything in excess, paying as much as you would to obtain this sort of exclusivity isn't unheard of, either. It's a funny concept to wrap your head around, I know, but it works. Proof lies in the fact that the G63 AMG is one of the best-selling AMGs in India!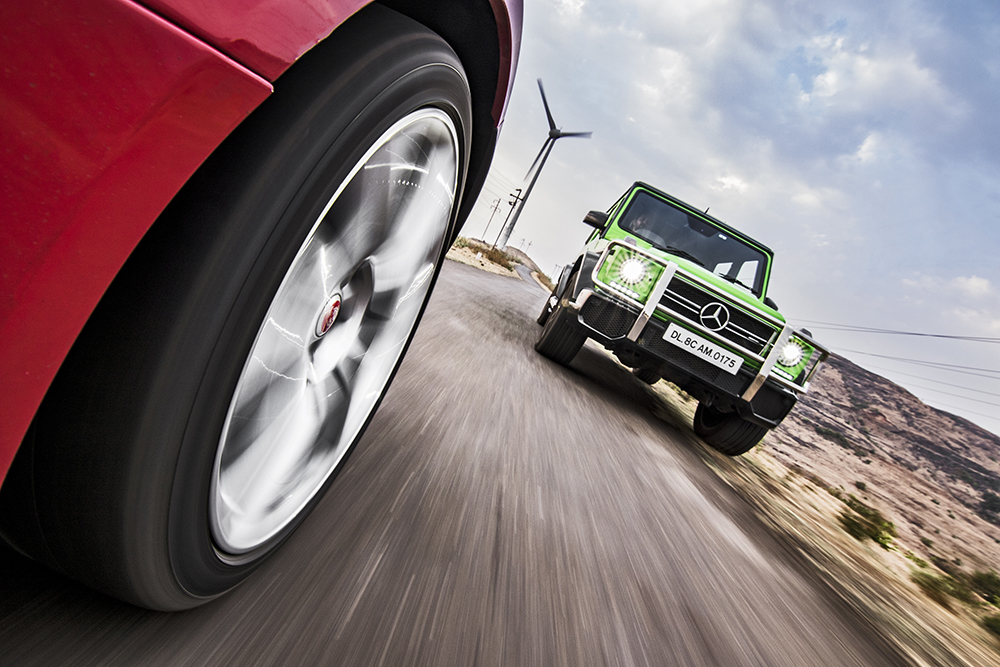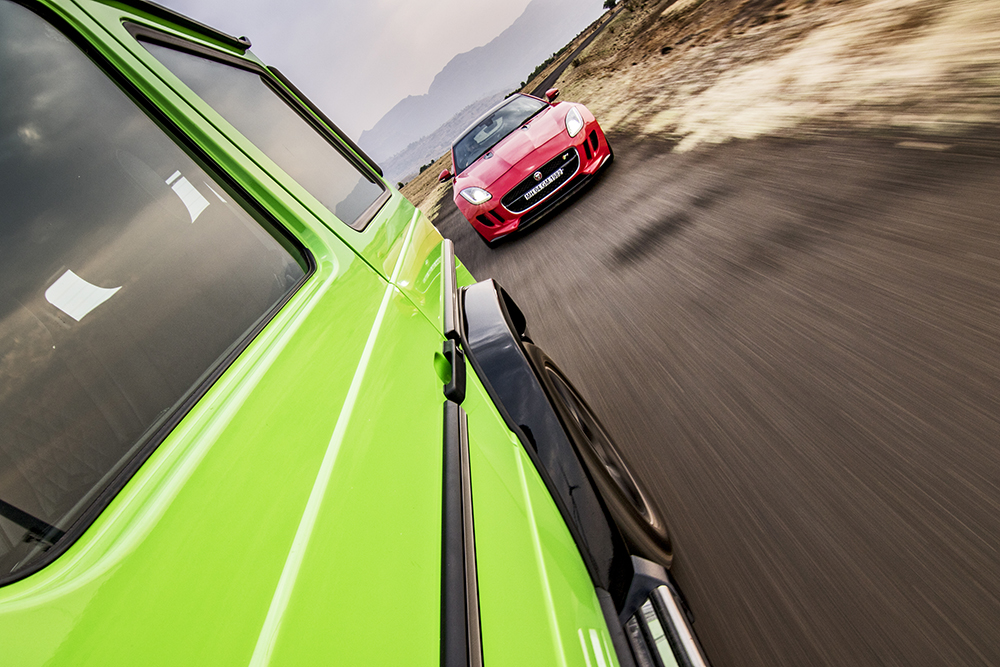 I'm sure the question of why we're bringing these two together for a story has crossed your mind and whether we've lost the last of our marbles by comparing these two. A few things, though: this isn't a comparison. The two cars here are as different as wine and another kind of wine. Next: marbles? What marbles? Where? Let's play! And finally, the reason they're here together is more a celebration of the absurdity on offer by the respective manufacturers and we're ever-so-grateful to Mercedes-Benz and Jaguar for allowing us the privilege of being able to see and drive these cars on our roads. I respect what these two have to offer because they're so unlike the rest that have sound objectives and logic determining their every move. Not to mention the fact that they're ridiculously fast and stunning to behold, the F-Type R and G63 AMG are hilarious breaths of fresh air that allow you to look at the lighter side of things and they both do exceedingly well in allowing you to be different.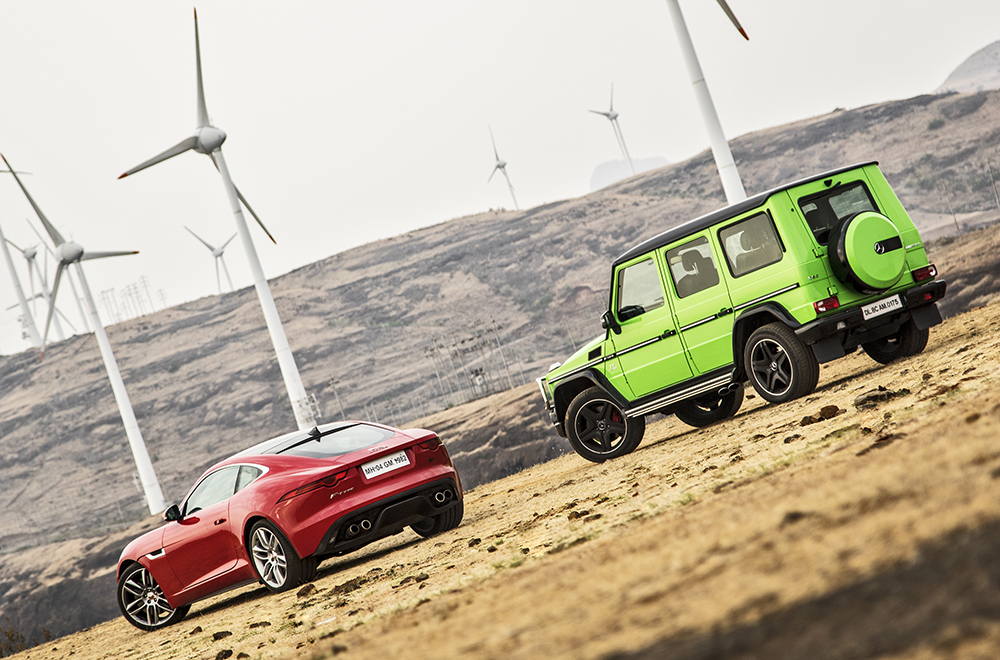 Yes, I understand that being different doesn't come cheap, because the F-Type R retails at Rs 1.81 crore, while the G63 AMG goes for Rs 2.17 crore (both ex-showroom, Delhi). All I'm saying is that when you're paying that much money, of course you'd want your car to stand out, but that sense of unrivalled fun needs to be blatantly obvious as well. These two allow you to have just that. There's a reason why the first line of this story states that happiness is subjective. It all depends on how you look at things and, for this writer at least, these two cars make perfectly happy sense. Let's just take a moment to celebrate them, shall we?