A mad dash from point A to point B is one of the staples of auto journalism. After all, it is relevant to the consumer (seeing as mad dashes are part and parcel of living), and makes a fun story for you, our readers. When I finally got my hands on the brand-new fifth-gen Range Rover, I had to take a proper trip in it — after all, it's not everyday that an uber-luxury SUV turns up at your door for a few days. And I wanted to spend a proper amount of time in both, the front and the back seats. What better way to do that, than a speedrun from one of the richest areas in Mumbai, to one of the most affluent villages in India?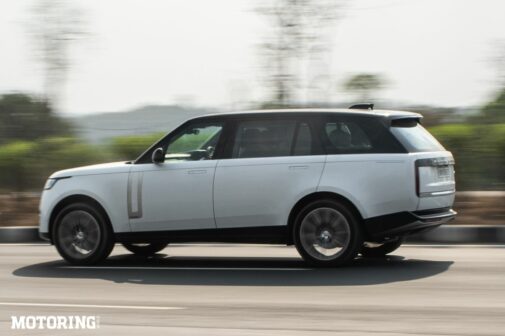 Madhapar isn't too well-known in most circles. It's a village of under 1 lakh people, just about 3 km away from Bhuj, Gujarat. However, this agricultural hamlet is one of the richest villages in the country in terms of bank deposits — around 7600 households reside there, but bank deposits have crossed the Rs 2000 crore mark! To put that in more relatable terms, the per capita income of Madhapur is about Rs 15
lakh, while that of the city of Pune is a little under Rs 3 lakh. It made all the more sense to start in Mumbai's fancy financial district, BKC, and head to Madhapar, a not so short 2000-km journey.
Unfortunately, for a variety of reasons, our time frame was limited to just 32 hours. Which meant that we had to maintain an average speed of over 60 kph, which isn't as easy as it sounds, especially when we were rather adamant about not breaching speed limits. To start off, I took the 'boss' seat, and like any 'bossman' took out my laptop, started up my phone's wifi hotspot, and settled down to work. Meanwhile, Govind resolutely did his best to keep our speed up, and our stops to a minimum, as we sped at a steady 100 kph up the western side of Golden Quadrilateral.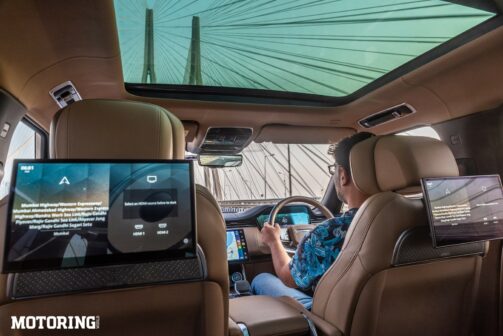 The absolute smoothness of the ride, and the fact that I was getting my tuckus and neck massaged and cooled while I worked, really helped me churn out some good content (which you'll have read on these pages). I had only experienced this sort of comfort and speed once before on land — when travelling on the Shinkansen (more colloquially known as Japan's Bullet Train) — and that train didn't have the sort of amenities you can get in the Rangie. Once I was done with the laptop, I almost immediately opened my mouth to switch places with Govind. However, for the first time, I felt like I wanted to spend some more time in this seat.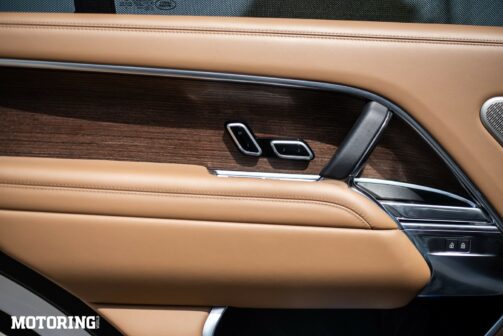 A touch of a button pushed the front seat forward, and caused my seat to recline, while up came the footrests to rest my not-so-weary legs. Another touch of a button and the rear cupholders extended out of the armrest, and I placed a rather incongruous object there — a Rs 20 Thumbs Up. I lazed in that massaging chair, exploring everything the 8.0-inch rear touchscreen had to offer. So long was I at it, that it was time to stop for lunch. I was actually surprised that I had actually opted to spend all morning (from about 6:30 am to 2:30 pm) in any car's rear seat!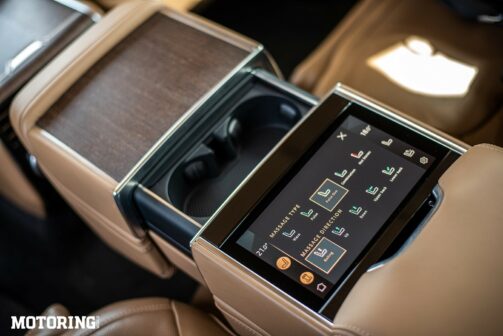 Still, I had to get my hands on the wheel of this massive luxury barge, and after some negotiation, I got Govind to take a break in the 'boss' seat. Despite having a 3.0-litre diesel engine under the hood, the Range Rover fires up almost silently, and there's very little of any sort of noise that filters in. Yes, there is also active noise cancelling, and it does the job so well, you'll actually be able to hear a pin drop. On the other hand, there's barely any surface not covered in something plush, so on second thought, maybe you won't hear that pin drop. Nonetheless, that sort of noise suppression belies the way this 5.2-metre long, 2.5-tonne SUV moves when the accelerator is mashed.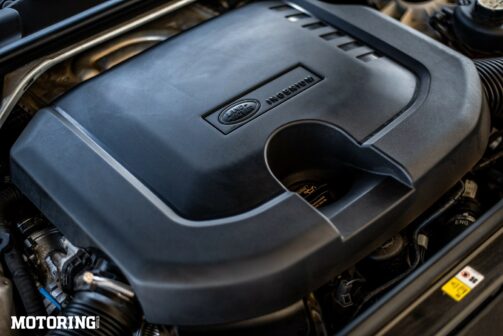 That oil-burner's 71.3 kgm of torque propels this beast to 100 kph in just above 6 seconds, and maintaining that speed seems almost stupidly easy. In fact, reaching and maintaining that speed seemed like it was barely scratching the surface of what this behemoth is capable of. The mild-hybrid tech also comes into play when you accelerate hard, and boy do those thick 285/45 R22 tyres chirp. The 8-speed automatic gearbox is brilliantly mated to the diesel engine — whether you're using the paddle shifters or letting it do its own thing, the transmission really shines through beautifully.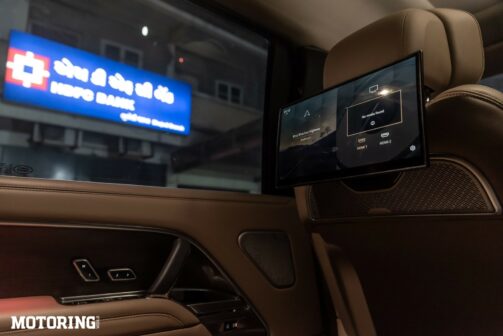 However, when a quick overtake is called for when you're already at highway speed, I did feel like a little more oomph would have been perfect. It's the only time I had wished for the 606-bhp 4.4-litre twin-turbo V8 petrol engine. High speed stability is aces and that's surprising considering the bulk that's being lugged around. Sure, it never feels like something low-slung or something that's made to carve corners, but the grace with which you can whizz around slow-moving trucks is sublime. The 48V active anti-roll bar system, along with the adaptive suspension and rear-wheel steer, really help keep everything rock steady.
It was unfortunate that by the time we arrived in Madhapar, it was quite late in the night. Still, covering about 1000 km in 14 hours is no mean feat, and thanks to the absolute comfort offered by the Rangie, we were fresh enough to start our journey back home. The only major stop (other than to take the beautiful photographs you see here) was on the way back. After a hearty breakfast somewhere near Vadodara, sleep tugged at us like an errant child, and Govind and I both jumped into the rear seats and slept for about four hours. It was, and remains, one of the best naps I've ever taken.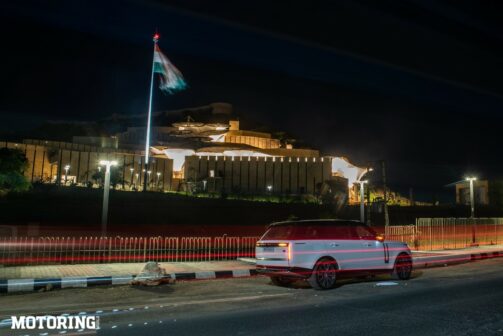 So refreshed were we, that we surged on, all the way back to Mumbai, with an hour to spare! It felt appropriate that this mission — to get from what people consider to be one of the richest urban areas, to one of the richest rural areas — was completed in lavish luxury, and with considerable ease.  And that's all down to the massive, plush, and, frankly, dynamic Range Rover D350 LWB Autobiography. The journey is now a core memory, one I will cherish, but not for the destination or the journey, but for how comfortable I was throughout the experience.