I don't know what people are on about. The year 2016 was downright fantastic. My nihilistic approach to everything may have a lot to do with it, but a cursory glance at the machines Motoring World's been lucky enough to drive over the past year would make most, if not everyone, plenty weak in the knees. To that effect, making this list was as easy as it was excruciatingly tough because while writing about them was an absolute joy, whittling the list down to this number was anything but pain-free. There were so many others that deserve a mention (and probably even an entire book dedicated to themselves, at that), and I'd like to make it clear that this is by no means a definitive list of the cars of 2016. Far from, in fact. It's just a celebration of the wondrous capabilities that these machines are endowed with, ones that need re-telling. Of course, you can stick around and wait for another because by the looks my web editor is giving me, I'm sure he's going to make me write another one of these lists soon. That should help round things off, actually.
Back to the point, then. Here's just a snippet of the wheels that drove us this year, in no particular order.
Jeep Grand Cherokee
The things that this brute can manage is astonishing, to say the least. Right from the ridiculous off-roading we subjected it to, to the undeniably silly kicking up of sand that it managed as easily as you and I yawn. The thing I liked the most about the Grand Cherokee is the fact that it's unashamedly unapologetic about its drawbacks. It's thirsty, it's humongous, doesn't go as fast as promised and does not enjoy abrupt turns, but it's content in the knowledge that it'll move heads, go off the road and make you look good every second of the way unlike anything else. That it's priced a bit exorbitantly is a shame, but it's not something that FCA should blame itself for. Our duty structure just is rubbish. Nonetheless, what a machine!
BMW M3
I don't think I need to elaborate much on this, do I? M cars usually are like that. They're simply sublime at most things and they'll make you want to sell your grandmother so that you can inch your way closer to attempting to buy it. The way this thing picks up and runs away is something to be experienced rather than making do with just reading about it. It's also one of the best sideways machines money can buy. Stock up on replacement tyres if you plan on buying one. Lots of them.
Mercedes-AMG SLC 43
The SLC 43 is probably the surprise of the season for me. For something that promises so little, it's unbelievably good. It's stupidly fast, damn pretty, sounds intense, and can drop its top. What more is life about, really? Astonishing package, astonishingly competitive and superb fun to drive. If you haven't had a go in one yet, you're missing out.
Ferrari California T
The Ferrari that people think isn't a real Ferrari but it's interesting to note that all these people are hacks who have nothing better to do on a Monday morning after their weepy bathroom session followed by a boring cup of Earl. The Cali T is a lot of fun to drive and a huge jump ahead from the previous Cali. You'd be hard-pressed to know that there's a turbo helping to power the thing. It's a seamless scream to the upper reaches of the rev counter and it has an aural roar that'll keep you up at night. Also handles razor sharp and looks beautiful. What's not to like?!
Mini Cooper S
What do I say about this beauty? It's quick, it has this unbelievable extension pack of sorts that allows you to tap a button twice and have an insane roar from the exhaust, and it looks much more expensive than it actually is. The Cooper S's biggest fault in its world of bliss is that it rides a tad hard and that's the sort of thing you can forgive easily. The Cooper S makes for an excellent car if all you want is to make a statement, however vague that sounds. But it really is. People cannot stop ogling.
Audi R8 V10+ and LMX
What if I were to tell you that the previous generation R8 V10 LMX is better than the new V10+? Would you slap me for enticing you with a clickbait-y introduction line? I would. But it really is. Keep aside the fact that the interiors look a bit dated and that it doesn't look as 'evolved' from the outside and you'll see what I mean once you drive it on the track. The LMX is sharper, crisper, more agile and more tail happy (always a big plus, in my opinion). It's hilarious on a racetrack and it went down as one of the best track experiences I've had in 2016. The new R8 V10+ isn't all that bad, either. It's not at all, actually. It's quite possibly one of the most complete machines I've driven this year and it sounds absolutely fantastic as you bang up the gears pretending to be Max Verstappen on speed. Phew. Big hat-tip to these two.
Jaguar F-Pace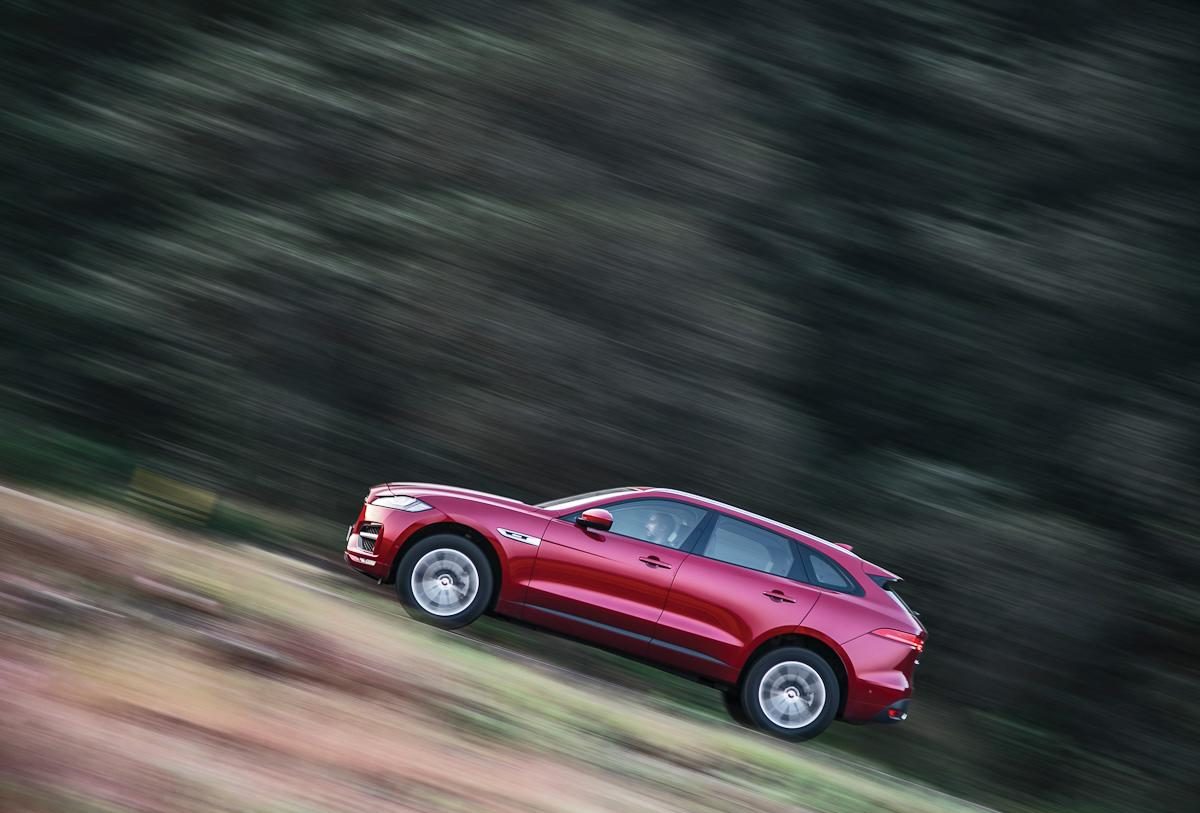 How did Jaguar do this? How? The F-Pace is mind-boggling. Jag only had the 3.0-litre V6 for us to try out but we aren't complaining. We're confused, actually, about how Jag managed to pull off the F-Pace with such ease, as though it's been making SUVs forever now. It's bloody quick, it does not handle as badly as its weight suggests it should (handles pretty well, in fact), and it looks pretty damn good. It's a genuine alternative to the big guns from Mercedes and Audi and whoever else is good at making big, burly machines behave like a sedan. It's a lovely thing, the F-Pace. Hats off, Jaguar.
Nissan GT-R
The GT-R knows no bounds. It knows nothing of civility and it absolutely abhors pedestrian speeds. It's a single-minded definition of speed and it has no shame in admitting that it's entirely mechanical in its ways. The GT-R deserves a standing ovation for simply existing, such is its ferocity and ridiculous ability. That launch control business that everyone seems to go on and on about? It's true. It really is that ridiculous when you're behind the wheel. Bow down to the greatness of this Datsun—er, Nissan.
Mercedes-AMG C 43
Much like the SLC 43, the C43 is a surprise package. It's quick, it's nimble, it's thoroughly enjoyable and it loves being choked to the limit. The last bit, specifically, was on display at the track day Mercedes had organised for us thanks to one journo's over-enthusiastic flouting of the rules (he was only supposed to get four laps. He took around 10 tours of the track). Despite smoking discs and the enjoyable smell of rubber being burnt as the car trundled down the pit lane, the C 43 was more than eager to get out immediately and do it all over again. Magical thing, this.