It's been a while since I've had this much on my mind. It's been a while since things have been so confusing. What makes a decision, really? Is it the potential of a feeling of satiety at some point in the future or is it the contentment of the present that purports our actions? The abundance that choice brings is the one to blame here, for we'd be far happier beings were there just regular, salted popcorn to opt for. That's my relatively immature take on things, at least.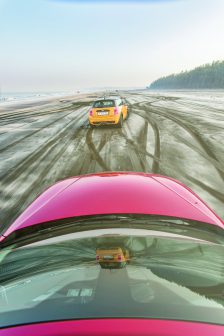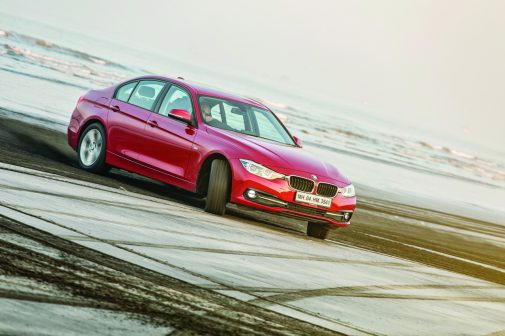 The realist in me, however, does concede that we don't live in that world, and that choice is here to stay in its 15-bedroom villa. You know, because choice. With it, like I mentioned earlier, comes the terrible aspect of making a decision. I could go one way: the obvious route, according to some. Let me explain why I would take this option. For starters, 213 bhp from a 2.0-litre engine and a kerb weight of 1299 kg is the sort of recipe that's as inviting and obvious as a mechanised setup is to a farmhand. I speak, of course, about the Mini Cooper S that you see on these pages. Not until recently did I find out that this car comes alive not on the road or off of it (certainly not off of it, actually), but when you're slithering about in the remnants of a receding tide, trying desperately to look good for the camera. It's just so easy.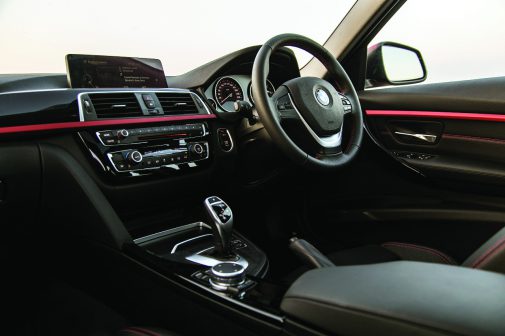 This particular Cooper S is specced with the optional JCW pack that essentially turns the funky Cooper S up to 11, where I assume, in its free time, it hangs out with Stevie Ray Vaughn and nonchalantly fist-bumps Steven Tyler in recognition of last night's 'bender'. That the Cooper S is effortlessly cool is plain to see. That the JCW pack enhances that effortlessness is hard to believe but still, once again, plain to see. It's just one of those cars that makes everything look a lot better than it actually is. Showboating on a beach (pun very much intended) is as glamorous as it looks. The normally precise steering gets dulled ever so slightly and that makes you wrestle with it a little more. And with a little bit of practice, you can use the handbrake to counter the front-wheel drive's effects pretty easily. Of course, it helped immensely that the beach was as spartan as a church on Monday morning, giving only our photographer the chance to ridicule our terribly executed lurid slides, but you get the point, I hope.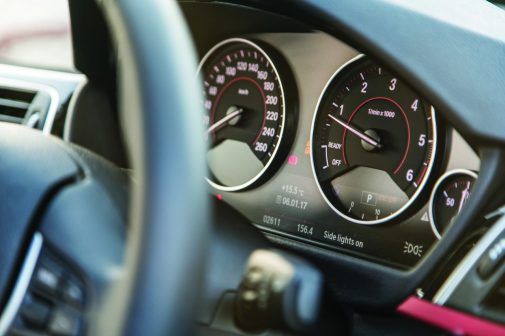 The reason the Cooper S works is because it's a double whammy of looks and a rewarding driving experience. Aadil, our resident pot-bellied, long-hair-and-scraggly-beard enthusiast and owner, put it across quite simply: 'Where's the food at? I'm hungry.' On the subject of the Cooper S, however, he said, 'It'll make good drivers look really good, and bad drivers will just crib about its understeery-ness.' This point stuck with me because I had cribbed about its 'understeery-ness' a while ago, but let's not get bogged down with specifics. I have to agree with the man, though. Treat it right, and it's a fantastic thing to drive. Owing to having only its front wheels driven, there's a level of control that's inherently missing in comparison to, say, a rear-drive or all-wheel-drive setup, but that's what I meant by the rewarding driving experience bit. The Cooper S knows what it wants and expects from you if you're the sorts to wring its neck every time you get behind its wheel, and that's fine. Some people like having to work for their reward and this Cooper S has an excellent incentive, too: just double tap a little button on a control that fits in your palm, and you have one of the best sounding exhaust notes to keep you company while you master the thing.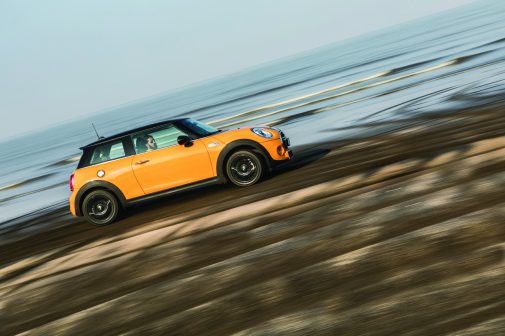 And as much as I love the Cooper S, I'm infatuated just that bit more by the BMW 320d. It's the antidote to the hard work we know we must aspire to, but can't. It's the ally to the lazy showboater. It's a sleeping hooligan that's easy to get along with, if ever there were such a thing. It's perfect. It also gets a 2.0-litre engine, but petrol gets swapped out for diesel and, crucially, the rear wheels give the fronts some breathing room by taking charge of power delivery, unlike the Cooper S. Don't underestimate the load that the Cooper S has to go through by making its front wheels put the power down and steer at the same time. It's a tiresome job and the 320d gets that. It's also why the 3 is so much easier to slide around and get some opposite lock.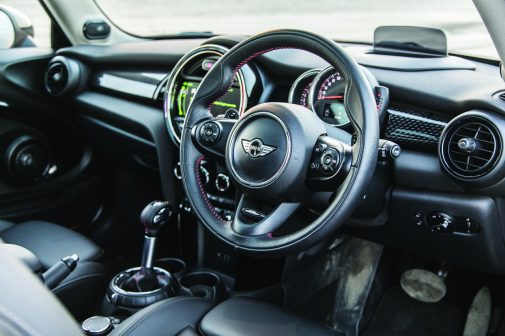 Oversteer is the 3's partner the moment you disable the traction control, and nowhere is this fact dramatised more than on the low-traction confines of an open beach. Whereas on an open road the 3's steering is quick and responsive, the beach lends its steering a slightly tougher time. Its deftness remains, but the heft required to manoeuvre the thing goes up ever so slightly. It's similar to the Cooper S in that regard but the results are a lot more dramatic, honestly. The thing with the 3 is that it allows you to be yourself. It almost adapts to your inefficiencies and grows to love you for it. It's very dissimilar to the Cooper S in that sense and I love it for that. When I started the day off with these two, I was smitten by the Cooper S's ways. It's the obvious choice and not for no reason. But the 3 just lends itself to your incompetence so much better. I know this will be hard to believe but it's just more fun to drive. This is a bit personal, but I love the 3's sleeper-like attributes more than the Cooper S's in-your-face brashness, too. I like knowing that I can go back to near-anonymous state when I need to and kick up a stor—er, wave when I want to.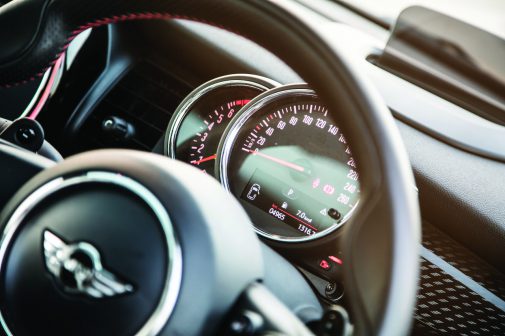 You'd think that by the end of this, I'd have liked to have stated that one clearly edges out the other, and my words so far definitely suggest the same. It's obvious that I think the 3 is better fun than the Cooper S, but that's putting it wrongly. To have two cars with the same displacement, nearly the same power, and a common manufacturer make such outrageously fun machines is plain bliss. Count yourself lucky. We cry and moan about a lot of things, but we're already in the midst of something special. These machines prove it. Thank you, BMW. And just to make it clear, I was kidding. The 320d so wins this. *Slides away into the sunset*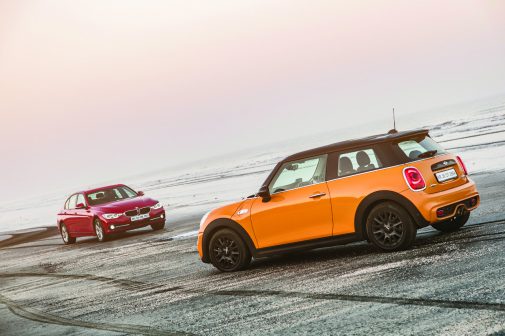 AUTODATA
BMW 320d
POWERTRAIN
Displacement: 1995cc, i-4, turbodiesel
Max power: 184 bhp@4000 rpm
Max torque: 38.7 kgm@1750 rpm
Transmission: 8-speed auto
TYRES
F/R: 225/50 R17
DIMENSIONS
L/W/H (mm): 4624/2031/1429
Wheelbase: 2810 mm
Ground clearance: 157 mm
Kerb weight: 1590 kg
Fuel capacity: 60 litres
PRICE: Rs 38.92 lakh (ex-showroom, Delhi)
AUTODATA
Mini Cooper S JCW
POWERTRAIN
Displacement: 1998cc, i-4, turbo petrol
Max power: 213 bhp@3400 rpm
Max torque: 32.6 kgm@1250 rpm
Transmission: 6-speed auto
TYRES
F/R: 195/55 R16
DIMENSIONS
L/W/H (mm): 3850/1727/1414
Wheelbase: 2495 mm
Ground clearance: 132 mm
Kerb weight: 1299 kg
Fuel capacity: 44 litres
PRICE: Rs 34.9 lakh (ex-showroom, Delhi)
[This story was originally published in our February 2017 issue]