Desperate happiness. That's what this pair brings out in people, age no bar. Parked by the side of a picturesque road while taking photos, a hatchback drove past and performed an emergency stop. A little girl of around 12 years of age leaped out and ran towards the Mini Convertible. Her face was one happy smile, but she also looked a bit sad; she immediately knew she had to go back to real life, and couldn't bear to part with the bright-green cuteness in front of her. A few minutes after her hugely hesitant departure, a pair of jaded old men reacted pretty much the same way. And that says a lot about these Minis.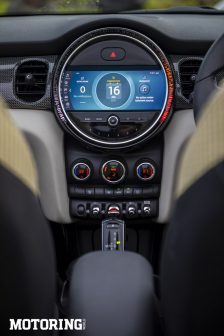 Impish. Cheeky. Playful. These are just three words of their kind that come to mind when faced with a pair of Minis. These aren't just mere modes of transport, no. They are genuine motoring experiences for those who truly love cars. And there's practically nothing else that can even come close to giving you what this pair does. The Mini John Cooper Works is the riot-inciter of the pair, of course, with its racy brattitude that points cocky fingers at everyone, including bigger machines. And the Mini Convertible is the one with the eternal capability of turning every drive into a happily-ever-after ride into sunsets.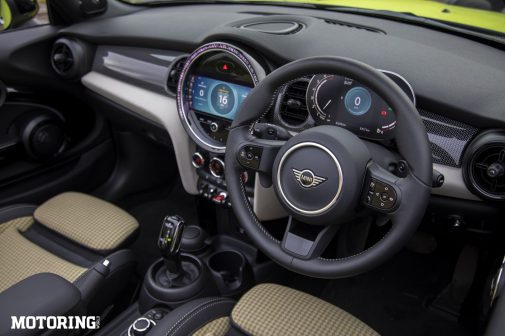 With ex-showroom starting prices of Rs 45.5 lakh and Rs 44 lakh for the JCW and the Convertible, before all the tempting options drive those numbers up for both, this pair is obviously not for everyone. I wish someone would spend a year in both, study and figure out their essence, and then make far more affordable versions to introduce a wider section of people to the happiness that fun cars can inject into their lives. After all, these Minis come from a tiny old history-maker themselves, one that was as simple as the time it belonged to.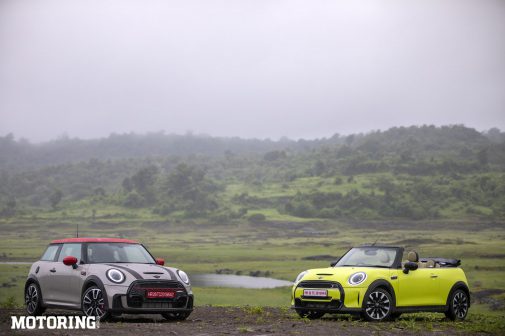 Then again, the Minis are entirely worth a loan or three. They'll return the favour by keeping you younger for longer so you can pay them off. But for that, you'll need to make a decision first, so let's get down to it. The JCW is a modern enactment of John Cooper's dream of a small and fast car, one that makes me wonder exactly how mental the full-monty 306-bhp Europe-spec version must be. For India, we get the JCW with a 2.0-litre four-cylinder turbo-petrol that develops 231 bhp, and which can get from 0-100 kph in 6.1 seconds thanks to its 8-speed Steptronic Sport transmission and a kerb weight of 1350 kg. That last sentence does no justice to how the JCW goes about its business, though.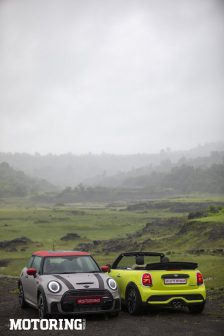 The JCW feels simultaneously amused and angry all the time. And it's impossible to tell if one is because of the other. Of course, in the greenest of driving modes, it stops gnashing its teeth and settles down a bit — but that's hardly what you get a JCW for. In Sport mode, its dials and displays turn red, as I imagined its eyes doing, too, and starts chewing up the road like a permanently starving piranha. A loud boom from its twin pipes fills the cabin, egging you on for more. And the paddle-shifters are perfect partners in crime for relentlessly raising hell in a manner that is very much JCW.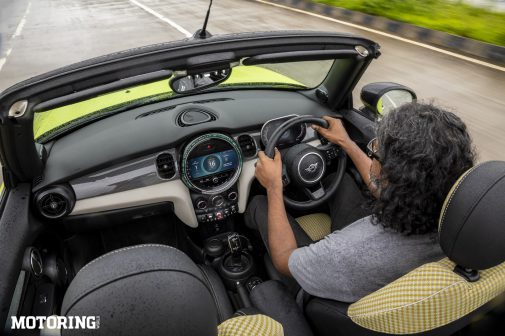 The Convertible is a study in contrast. Sure, its 192-bhp motor is plenty fast itself and affords many 200-kph wind-in-the-hair moments, but even then it feels like a symphony rather than a rock concert. Driving modes almost don't matter here, although it does feel best in Sport. And even then, it displays a sporty refinement, clean and strong, rather than the mosh-pit attitude of its sibling. The Convertible does 0-100 kph in under 7 seconds, by the way, so it's not like you give up a whole lot by going for the delightful drop-top. It's just that the JCW is a drug-addled frog that hops around, its purpose a mix of focus and derangement. The Convertible, on the other hand, simply becomes part of the breeze that flows through it.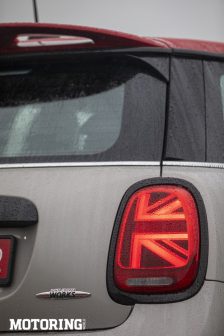 When it comes to handling, this pair displays no uncertainty. The JCW has bigger wheels, so it is certainly more planted, but it also bounces around more. The Convertible is more settled for sure, but then these words won't make sense if you're used to normal cars and have never driven a Mini before. Steering feel is robust and not exactly light, and that immediately demands more involvement from the driver. The suspension on both is designed for communication from the road, though not once in my three days of driving did I say, 'Enough. Now where's my i20?'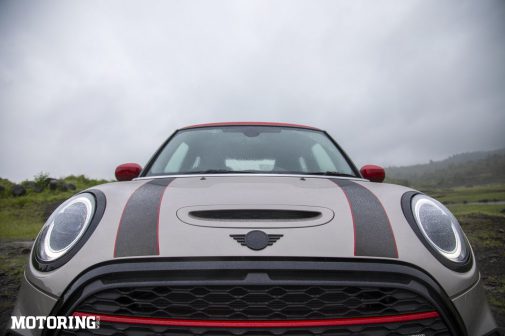 And every time I got out of one, I found myself looking at the other. And then back again, and so on. These Minis turn up like carnivals, spreading cheer wherever they go. The JCW is the grumbler of the pair, of course, while the Convertible can't get enough of the attention. I guarantee you'll meet many more people on the road with the Minis, whether you want to or not. The modern interpretation of the original Mini works very, very well. And they now get a new interior, one that adds more spunk and ease to the experience. With the big bug-eyed face, Union Jack tail-lamps, and that lovely jukebox-style centre console, I don't know if it's possible to get bored of looking at them.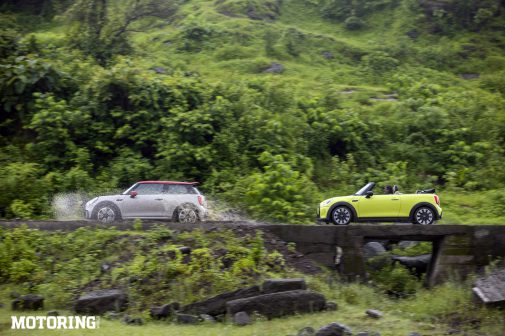 You could park both in your garage, even, and no one would likely question your sanity. One is mad, but not maddening; the other is serene, but not spineless. However, my choice is as clear as LED-ringed headlamps on an overcast morning. The JCW has my attention and respect, sure. But it's the Convertible that has my heart. However, they both light up something inside you, a real happiness that even multi-crore cars cannot quite ignite. It's not about the money — with these two, it's about a real connection, to roads, to people, to the world at large. And there aren't many cars around that can do that.
AUTODATA
Mini Cooper S JCW and Mini Cooper S Convertible

POWERTRAIN
Displacement: 1998cc, I4 / 1998cc, I4
Max power: 231 bhp@5200-6200 rpm / 192 bhp@6000 rpm
Max torque: 33 kgm@1450-4800 rpm / 29 kgm@4600 rpm
Transmission: 8AT / 7AT
TYRES
F/R: 205/40 R18 / 205/45 R17
DIMENSIONS
L/W/H (mm): 3872/1727/1414 / 3876/1727/1415
Wheelbase: 2495 mm
Ground clearance: 143 mm / 115 mm
Kerb weight: 1350 kg / 1400 kg
Fuel capacity: 44 litres
PRICE: Rs 45.50 lakh / Rs 44 lakh (starting prices, ex-showroom)