MG has a great deal of stories to tell from the past, but what's remarkable now is how it's shaping up the present and the future. Its globally acclaimed products have been polished to take on the fiercest of rivals, and its strategy seems to be working exceptionally well, even in markets where it has made a formal entry just a handful of years ago. India is one such case, and what MG has achieved with cars like the Hector and the ZS EV is commendable, to say the least. And when the Astor came along, in an already super-competitive segment, MG reaffirmed its understanding of the market by packing the latest compact SUV with segment-first features. All that sounds nice during a first drive, but how would the Astor perform on a familiar route over three days? Wonder no more!
MG is just two years away from turning 100, a milestone not many modern carmakers have managed to achieve. But if you look at the history books, it all started with the appointment of MG's founder Cecil Kimber at Morris exactly a century ago. He began by selling special edition models of existing Morris products often with different bodywork. Eventually the demand kept on increasing to the point that Morris had to dedicate an entire production to a separate factory. From what had started as just a selection of rebodied Morris vehicles soon became one of the best sports car makers in the world. The latest chapter shows how MG has been keen to adapt to cater to the market's consistently changing demands. The Astor shines immeasurably brightly in that regard, as we found out on our drive.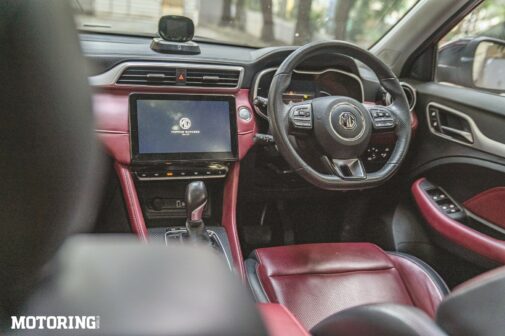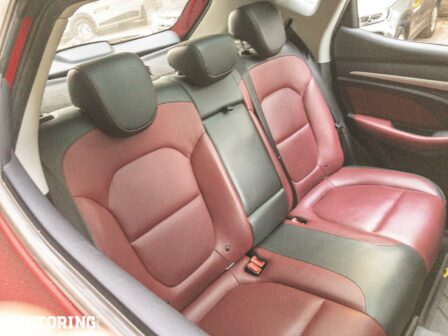 Depending on how disciplined you're, an early morning start can vary from the worst thing that could've happened to the best drive ever. On that scale, I have a fairly intermediate position, and it largely depends on the car I get to drive. A new-age crossover mightn't be the first thing that comes remotely close to exciting but when things like a 138 bhp, 22.4 kg-m 1.3-litre turbocharged petrol engine, disc brakes on all four wheels, and the ability to customise steering weight on the go are brought to the table, I won't deny, it does become tempting. The Astor is all that, and then some. It looks great, too, with possibly the most well-proportioned exterior among compact SUVs on sale. The Celestial grille isn't overly large (by modern standards) but it's prominent enough to ensure that people look at it. And if that wasn't enough, its Glaze Red paint goes really well with the car's styling. The 'Turbine-inspired' alloys are another inclusion which shows that MG hasn't gone overboard where they didn't have to: the fairly chunky tyres ensure that ride quality or the ability to cross bad roads isn't ignored for good looks.
As far as looks go, the city of Mumbai is in no dearth of beauty. From the century-old Ballard Estate, the nearby locales full of Art Deco and Gothic architecture, to the well-known CST station, there's a great visual respite from the usual skyscrapers and choc-o-bloc traffic scenes that one usually experiences. A quick drive early in the morning felt so refreshing for the mind and body that the next 12 hours or so to Goa seemed to pass in a jiffy. Or was it the Astor?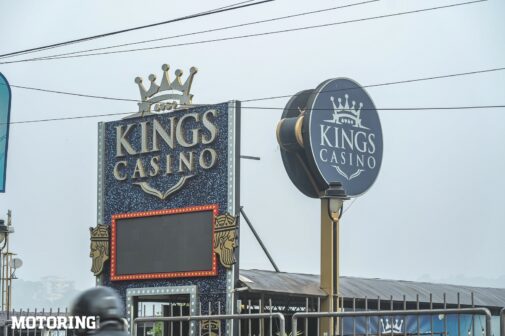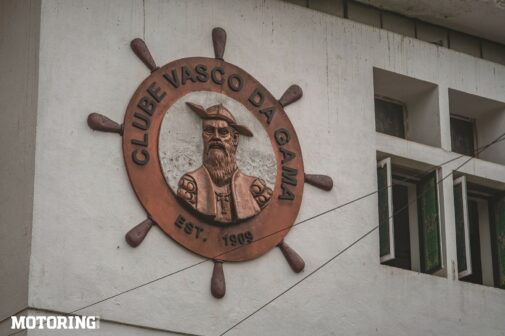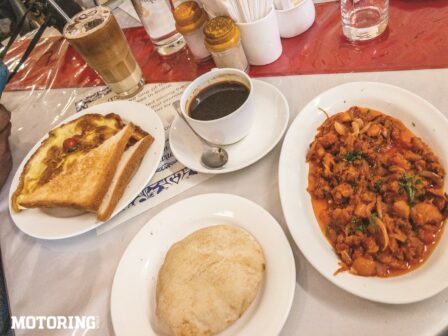 In all probability, it was the Astor. It all starts with its well-designed interior. The dual-tone Sangria Red interior reeks great quality with an unmissable mix of manmade leather and high-tech screens. The buttons and switches feel from a segment or two above, and that's even before you take a look at the list of standard features on this top-spec variant. The 360-degree camera and large panoramic sunroof might've become an option in cars but globally appreciated features like heated ORVMs, six-way electrically adjustable driver's seat, a PM 2.5 filter, and 80+ connected-car features help in making the Astor stand out from the crowd. But the party trick is the very cool personal AI assistant: it makes interacting with the car through voice commands seem more organic. Plus the suite of onboard services like Jio Saavn for music, Park+ for parking solutions, and MapMyIndia for accurate navigation services, etc. make the Astor exceptionally easy to live with.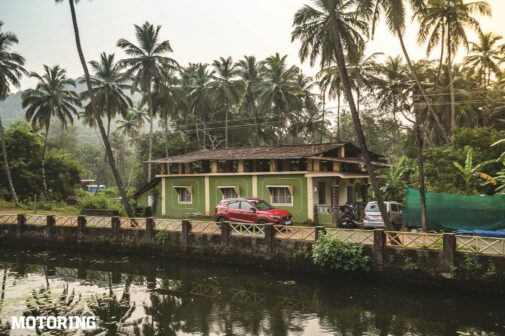 While we've written about the car in the past, and the majority of readers would've read about it, too. But this drive over a route that we frequent gave us the chance to see how a well-used example performs on it. This media loaner Astor had about 22,000 km on the odo, and anyone who's witnessed the kind of stress a press car goes through day in and out (right from general testing, durability, and to highspeed support car duties) would know that they can wear out pretty quickly if not built well. And we can confirm that despite that, the MG Astor showed nearly no signs of ageing. It feels quite solid to drive, from the usual highway speeds to the occasional ghat sections that the Bombay – Goa route throws at you. The brakes worked reassuringly well, helping the Astor drop its pace without any drama whatsoever. The engine and its 6-speed automatic gearbox are genuinely well-calibrated for both intracity runs as well as day-long drives.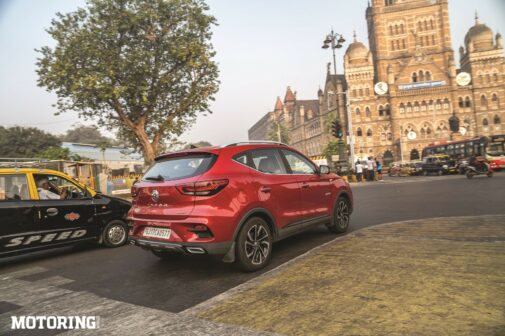 The less-than-perfect stretch of tarmac between Nipani and Goa (we took the Amboli route on our way here) was easily dealt with. Anyone who does Bombay – Goa regularly would know that there are quite a few routes to choose from, but we didn't even have to look up one on our phones. Just a simple 'Hello, Astor' did the trick.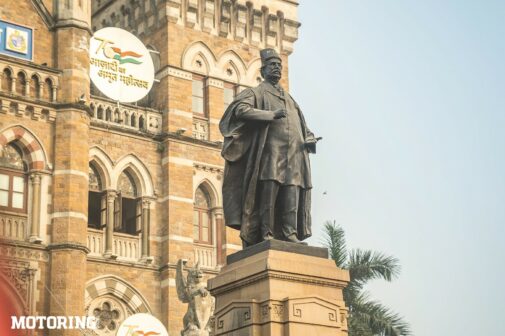 The sun might've dropped quicker than we thought, but the Astor's full-LED headlamps saved the day. The intelligent headlamp control ensures that the Astor doesn't blind the oncoming traffic. With nearly no traffic to dodge and a cool natural breeze to enjoy (the onboard climate control works well, too), we couldn't have asked for a better welcome. The following day, we explored a bit of both North and South Goa, enjoyed the mix of well-paved roads and narrow ones (the steering modes become useful here), visited churches and spent time on the beach, and had some Xacuti curry to round up the trip. None of this would've been possible had our drive not been ideal, but the Astor ensured that every second we spent driving it, engrossing over the level of detail and features MG has included, or just enjoying the lucratively simple life Goa offers, we wanted to do it all over again.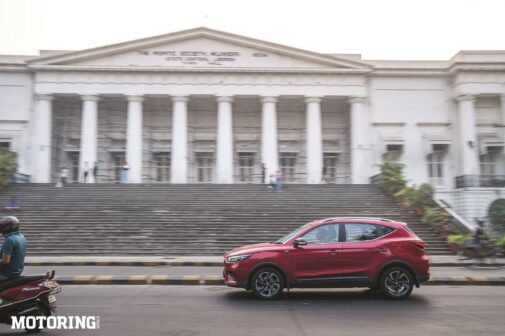 In hindsight, the other thing that makes the Astor so enjoyable is that you know it's all backed by a strong steel cage body, a variety of driving aids, passive safety features like six airbags, and most importantly, a suite of level-2 autonomous features. From automatic braking in the case of an imminent collision or keeping itself in its lane, the Astor does it all; there are a total of 14 such extremely useable features. But if one finds them too intrusive, these can all be switched off, ensuring that you always have control. The full-digital console shows in detail if the systems are active, and with a separate stalk for adaptive cruise control, you don't have to take your eyes off the road or your hands off the wheel to activate it.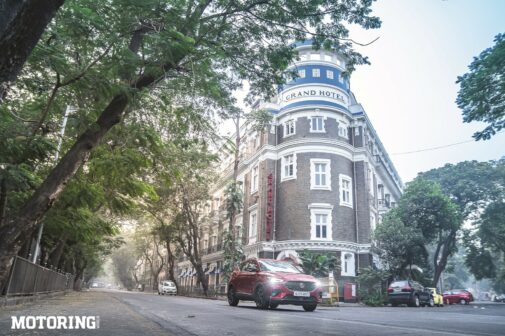 There are just under 300 MG outlets across the country, which means the sales and service network is quite strong, too. While very foolishly checking 'what does this button do', I managed to call the MG helpline and not just was my phone answered within seconds, but I was greeted with a voice that I could trust. Not many carmakers can do that. Guess the nearly 100 years of loyal customers and listening to them do give MG an edge over the others. Long may it continue that way.