It's 1959 and you're a captain of industry or a head of state, pick the silver spoon you'd like. Obviously, you have the best Mercedes-Benz limousine of the time, the W189 300, because of course. After a hard day of imposing your will and whims on subordinates, you're heading back to the palace you call home, sunk in the full-size sofa that is the rear seat, absent-mindedly insulting the chauffeur for having too big a head and obstructing your otherwise pleasant view of the wood-and chrome dashboard. And then a portal opens, swallows you whole, and deposits you in 2021 in the rear seat of the new S-Class I'm driving at 200 kph. Welcome to the future.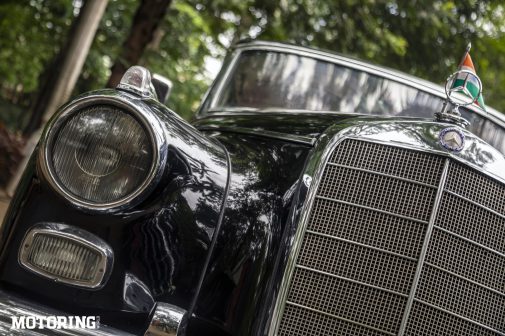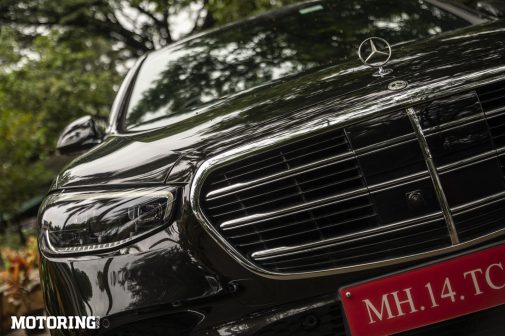 If you were such a person, I imagine the first thing you'd think of was how much your investments have grown. And you'd need them, too, since the car you're now travelling in requires Rs 2.17 crore to acquire, and that's only the starting price. Surely, your ego won't let you sign the cheque without ticking every box on the options list, adding a few bespoke boxes of your own for good measure. Before long, though, just as you're wondering what those magical glass panels are, the ones which somehow respond to your touch, we reach a big wooden gate and are ushered into the driveway of Abbas Jasdanwalla, and you see a familiar sight. It's the Adenauer again, just like the one you were transported from. And as you wait for me to open your door, I walk to the elegant old Merc, already gazing back in time.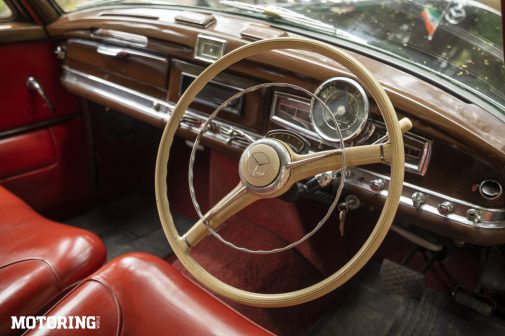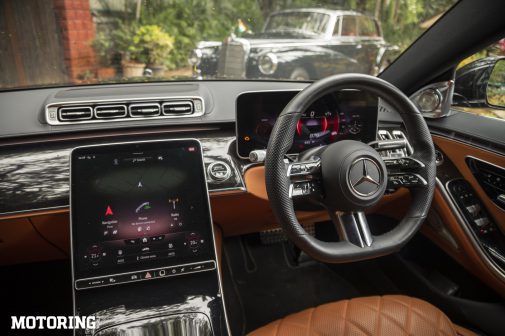 The W189 is one of those shapes that need a flag or two to complete their effect, so it's nice to see the Indian tricolour behind its three-pointed star on the bonnet. It got its nickname from the first chancellor of Germany, Konrad Adenauer, because he had six of these in various body styles, ranging from a hardtop to a landaulet (don't know why I really like that word). In fact, the first Adenauer was the W186, the W189's precursor, and this is the line of cars that led to the modern automotive marvel that is the S-Class. And the 62 years between these two could arguably be read as the history of automotive progress.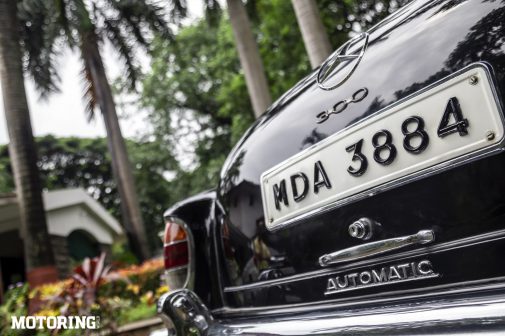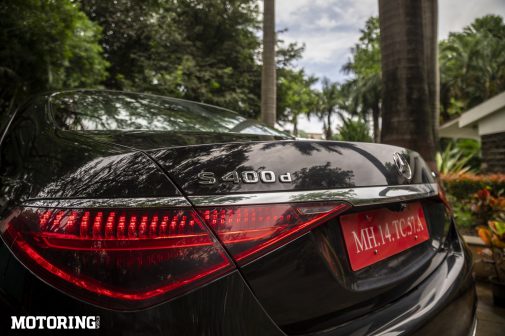 The W189, I was pleasantly surprised to learn, shared its 3.0-litre straight-six engine with the legendary 300 SL, though the more dignified Merc produced 178 bhp compared to the latter's 240 bhp. That's quite enough in 1950s' speak, I'd say. And the new S-Class retains the basic 3.0-litre straight-six architecture, but with decades of technological evolution, it makes 330 bhp from its diesel-chugging motor. If you insist gently, it'll do 0-100 kph in 5.4 seconds and show you a regal 250 kph, too. Meanwhile, back in the black-and-white days, the W189 could hit 165 kph, after crossing the 100-kph mark in 18 seconds, which tells you plenty about its 3-speed automatic's indolent ways. However, I doubt any of the 3073 W189s produced were ever driven with such impudence, except perhaps by motoring journalists of the time.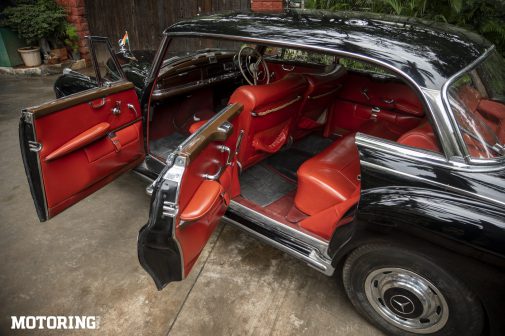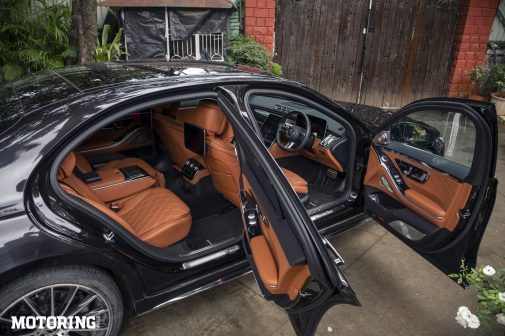 By all accounts, the W189 was quite the accomplished automobile, superior to every luxury car around. Its ride quality was compared to magic carpets, its engine was described as strong and silent, it had industry-leading technology, and it was generally regarded as the default symbol of luxurious motoring. And that's pretty much what the S-Class is today. Now, I'm not a big fan of all the magic glass panels in cars today. However, the S-Class's displays, steering wheel and whatnot had what's easily the best touchscreens I've seen yet. And that 3D meter console did a proper number on my depth perception, too, since I just couldn't stop looking at it and wondering how Mercedes- Benz managed that. And this is just the tip of the luxury iceberg that is the S-Class, and you'll have to find the rest of it yourself because I have to tell you about the S-Class's latest game changer.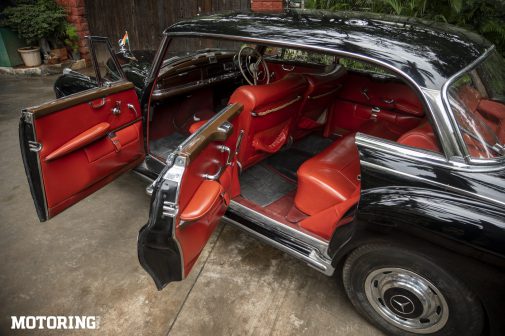 It comes with four-wheel steering that is frankly unbelievable. Coming up on a tight U-turn on one occasion, I was sure that I'd have to back-and-forth it a few times to make it, holding up traffic as I did so. Instead, the S-Class folded itself in half and swivelled right around to a disbelieving chorus of 'Whaaaaaat' from myself and the passenger. There have been cars with rear-axle steering before, sure, but none have been as effective as this, and I have no doubt this is another feature that the S-Class has made relevant to the industry. It really is amazing to see your instincts for the car's edges being pleasantly jarred. For me, this is real technology, not glass panels to swipe on.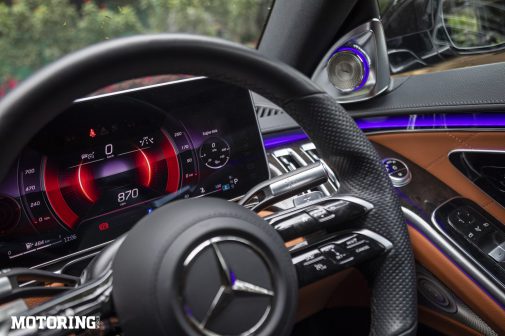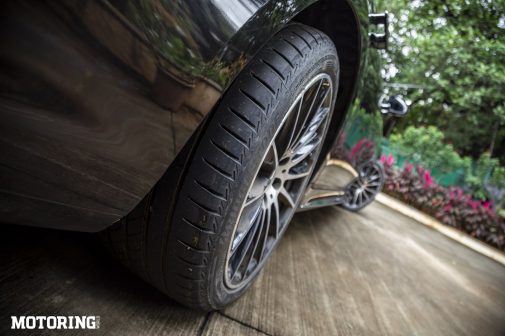 The Adenauer has glass panels, too, but they're what they should be — windows. The rear quarter glasses can be removed for an unobstructed view for the occupant/s to observe if passers-by are bowing down to them. On the flip side, that feature would've also allowed old-timer snipers a clearer view of their target/s. Anyway, the fact remains that the W189's pillarless profile is a beautiful design touch, and it could very well be the next best thing after a convertible. Obviously, I don't think such a feature could be feasible on a modern car, especially one that has every safety feature ever invented, and then some. I wouldn't mind an S-Class cabriolet, though.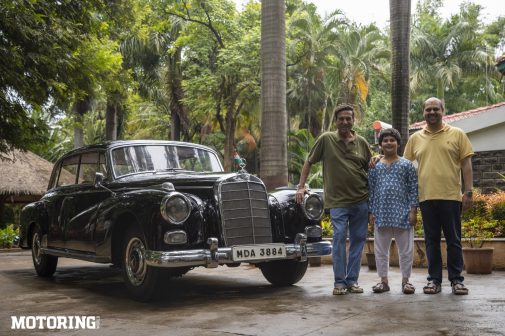 If you look closely, you'll see the shared genes of these two symbols of luxury. They're both long cars, a necessity for the space and comfort they offer. Even if they're well-rounded automobiles in general, they're both all about the rear seat. Here, the Adenauer is a reflection of the simpler time it belongs to, with just ample space and cushioning, although the chancellor's cars were fitted with writing desks, telephones, curtains and sunroofs. The S-Class, on the other hand, is what the rear seat of the digital age looks like. It's high-tech luxury and comfort of the safest order, and you'll have a hard time leaving that ambient-lit interior. I drove the car for two days, though, and only sat in the rear seat for a few minutes just to see what it was like. I can confidently say the driver's seat is the one for me. It has various massage functions, too, and I made the most of it.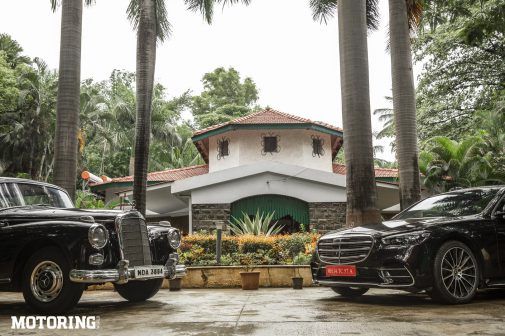 They're both black and chrome, too, with the windows on both lined with gleaming strips. And you can see where the new car's grille came from when you look at the old one's. They're the same in essence, but essentially belong to their times. Standing together, they're reminders of how luxury has changed thanks to technology, and just how far we've come. The S-Class is one of the few cars that leads the rest of the automotive world. It's no wonder that leaders of people choose it, too, and it was quite enriching to see for myself where it came from. The Adenauer is from the beginning of a very opulent story, in more ways than one, and the concept has kept true to its initial promise. That in itself is all the achievement that a company could ask for. Now, please stop massaging yourself in the S-Class's seat and step out. And good luck getting back to 1959.
A big thank you to Abbas Jasdanwalla and Saleem Jasdanwalla for having us over and letting us fawn over their lovely old machines!