Whether we like it or not, sedans have not been the focal point for carmakers or car buyers for a while now. For years, we celebrated SUVs as our saviours since our roads were not so good or there were more potholes than road, you know the drift. The SUV trend is now getting over-shadowed by the EV trend, and while I still have my doubts on that will pan out, everyone and their uncle is now making EVs. Decision makers in suits will argue that the average car buyer doesn't care about performance, but comfort, efficiency et al. The feeling of driving a fun car cannot be measured in charts or graphs, but that is what you remember years down the line not how big was the touchscreen. While the two cars here have pretty big touchscreens, it is the fun factor which is the hero here. If you think this is comparison, let me clarify it is not. Yes, these cars are variants of models which compete in the same segment but just like the fuel they sip their approach to fun is quite different.
This is the first time I got to spend some real time with the BMW M340i, and it was like a flashback. The BMW M340i harks back to the time when BMW cars were known for their dynamic, sporty appeal. At first glance, the M340i might seem similar to its regular 3 Series siblings, but look closer, and you'll notice an array of subtle, yet distinctive differences.
It's like a love letter to the BMWs of yore, penned in modern ink. This sporty demeanor, underlined by its performance-driven design and engineering, is what makes the M340i stand out. Yet, it manages to seamlessly integrate modernity within its framework.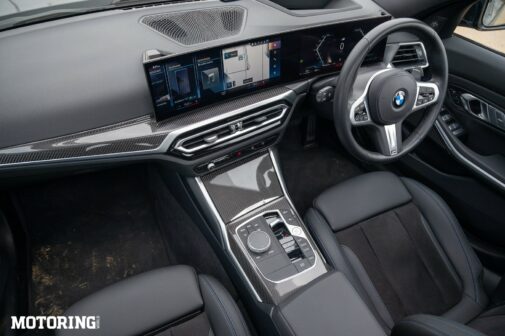 The blacked-out grille, for instance, lends the car a more muscular and aggressive persona. It's these details that enhance its sporty DNA, making it a genuine descendant of BMW's rich performance heritage. The interiors of the M340i are as inviting as they are functional. BMW has managed to strike a perfect balance between sportiness and luxury. The seating position, the steering feel, and the ergonomic layout of the controls all culminate in a sublime driving experience. The M340i's true beauty lies in its ability to deliver exhilarating performance without compromising on comfort or luxury.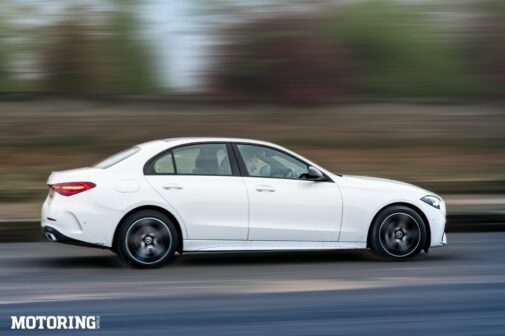 The M340i LCI gets redesigned LED headlamps with twin-inverted L-shaped DRLs, new honeycomb elements inside the front grille and a front bumper that's sculpted to exude an aggressive first impression. Particularly attractive are the new 19-inch alloys and uniquely these feature floating BMW hub caps, akin to those on a Rolls Royce, which remain in their standard position even when the car is in motion.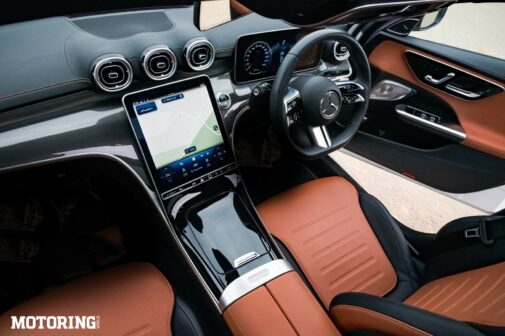 Further upping its sportiness is the generous 'M' treatment, which includes signature light blue brake calipers, 'M' badges on the front fender and its mirror casings finished in gloss black resemble the M-version's carbon fibre units. The rear bumper sports larger twin exhaust housings (finished in black) and a beefier diffuser. The 'xDrive' badge has been omitted this time around.
The new twin-screen (infotainment and instrument cluster) curved setup single-handedly infuses a greater degree of desirability and modernity to the interior. And it isn't merely form; the display is crisp, responses are slick and what ups the user experience are wireless Android Auto and Apple Carplay, in-built navigation as well as BMW voice assistant.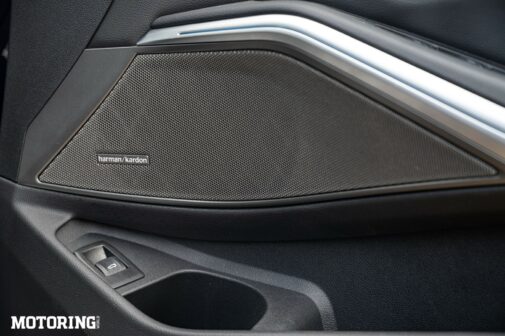 In line with the modern trend, the climate control buttons have been eliminated, however, temperature controls are permanently pinned on the touchscreen, which makes it pretty easy to access. The central air vents are slimmer and the row of touch-operable buttons has fewer functions like hazard lights, volume knob and defogger controls. The gear selector is now a stubby toggle switch, while the rest of the buttons on the gear console are unchanged.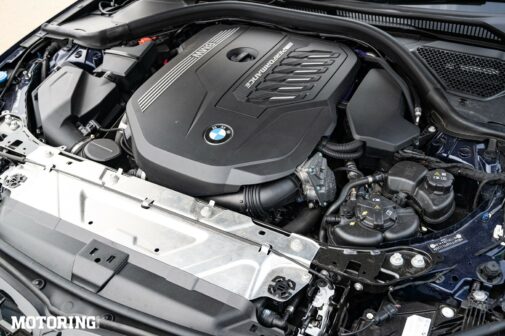 The new carbon fibre trims and Alcantara materials on the seats and roof liner exude a proper sportscar vibe. The front seats are sportier than the regular version with harder cushioning as well as electrically adjustable side bolstering to hold you in place while cornering.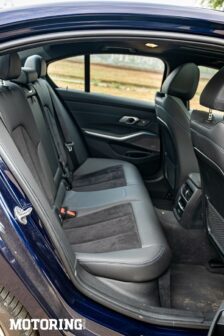 BMW's renowned 3-litre inline, six-cylinder, turbo-petrol engine has been updated and it now features a 48V mild-hybrid system. Interestingly, power figures have dropped by 13 bhp from 387 bhp to 374 bhp, however, torque remains identical at 50.98 kgm. The good news is that performance is as explosive as before, responses feel equally sharp, it continues to rev to 7000 rpm and it still sounds glorious, and does the 0-100-kph sprint in a claimed 4.4 seconds.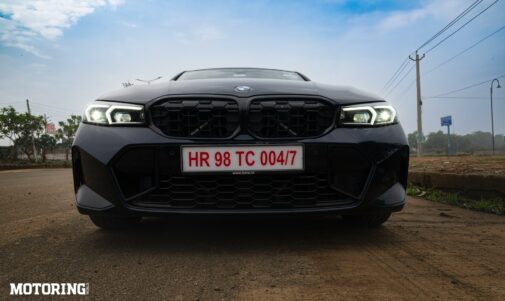 Transmitting power to the wheels is an incredibly quick-shifting 8-speed automatic transmission, which feels almost telepathic for the most part. The stiffer suspension, xDrive all-wheel drive system, M-sport rear differential, variable sport steering and upgraded brakes make it feel like a well-balanced sports car, far more agile than the long-wheelbase 3 Series, enough to thrill most drivers.
A trade-off to its sporty handling is its firmer ride quality and the run-fl at tyres only make it harsher; however, at no point does it feel jarring or unmanageable like some more hardcore sportscars. That said, its 125mm ground clearance will warrant utmost caution while tackling speed breakers.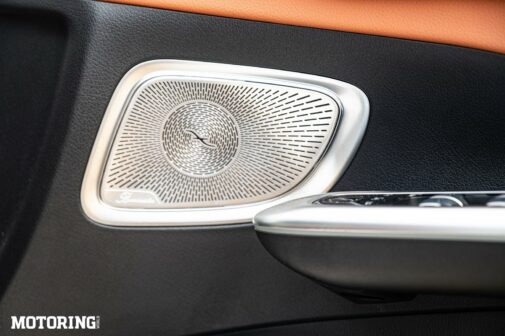 On the other hand, the Mercedes Benz C300D is a testament to the fact that size doesn't always equate to power. Despite housing a smaller engine compared to its petrol counterparts, this diesel luxury sedan does not skimp on performance or fun.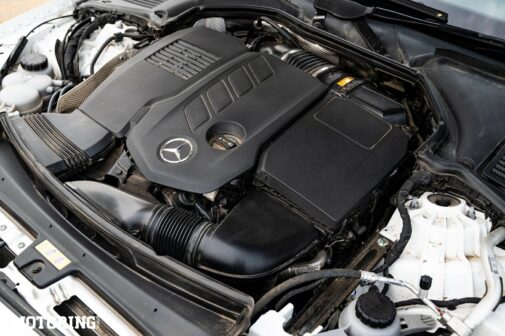 The C300D is a delightful contradiction of sorts. It's a diesel that drives like a petrol, providing a performance that is not just engaging but also fun. The engine may be smaller, but it packs quite a punch. It's a car that makes you question the usual dichotomies — can a diesel engine deliver a performance as exciting as a petrol? Can a luxury sedan deliver the fun quotient of a sports car? The C300D answers these with a resounding 'yes'.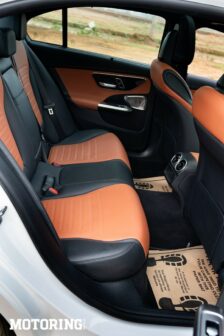 One of the most distinctive features of the C300D is its intelligent use of technology. Despite being a fun-to-drive car, it doesn't shy away from incorporating the latest tech. The interface, contrast, and sharpness of the central screen are difficult to fault. A majority of the car's features can be accessed with just two to three taps, which is truly impressive.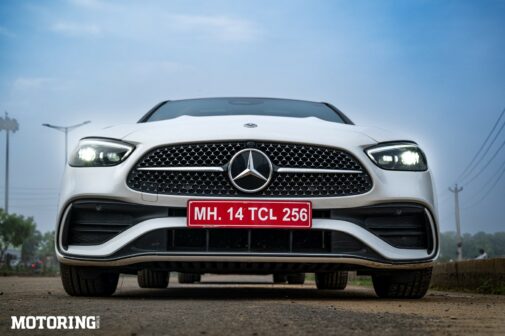 While it's responsive to throttle inputs you won't set any land speed records in a C300d — you'll reach 60mph in 5.8sec and top 155mph — but you are instantly reminded why high-torque turbo-diesels became so popular with their blend of performance and fuel efficiency. With nine-ratios at its disposal you're never far from its 1800-2200rpm torque band, which while narrow suits the way Mercedes has engineered the car to be driven. Power tails off as you breach 4000rpm but remind yourself that this is no AMG, and the powertrain ticks the boxes presented to it. We'd normally chastise a car that lacks an engine brimming with character, but this is the exact kind of car where the engine isn't expected to take centre stage.
Both the BMW M340i and the Mercedes Benz C300D embody luxury, sportiness, and driving pleasure. They challenge the reigning SUVs with their performance, agility, and charisma. Despite the world's growing affinity for SUVs, these two sedans continue to carve their own niche. They are proof that the traditional sedan still has a significant role to play in the automotive world. The BMW M340i and the Mercedes Benz C300D are not just cars; they are experiences, experiences that transport you into a world of driving ecstasy.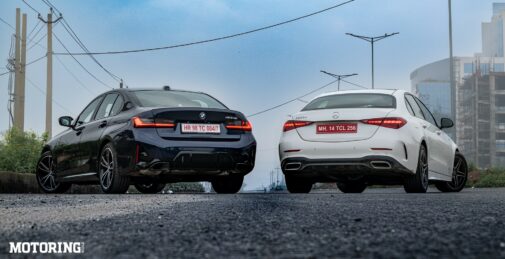 In summary, these two sedans remind us that in the quest for size and space, we must not overlook the sheer joy of driving. The BMW M340i with its sports-car-like performance and the Mercedes Benz C300D with its diesel engine that refuses to compromise on fun, both offer an engaging and rewarding driving experience. In a world that's increasingly turning to SUVs, these two sedans stand as compelling reminders of what we stand to lose — the thrill of driving, the joy of a well-tuned engine, and the sheer delight of a car that's built with the driver in mind.
PHOTOS S Shubham
AUTODATA
Mercedes-Benz C300d
POWERTRAIN
Displacement:
Max Power:
Max Torque:
Transmission:
1991cc, four cyl-turbo diesel
261 bhp@4200 rpm
55 kgm@1800-2200 rpm
9-speed AT
TYRES
F/R: 225/45 R18 / 245/40 R18
DIMENSIONS
L/W/H (mm):
Wheelbase:
Ground Clearance:
Kerb Weight:
Fuel Capacity:
4751/2033/1437
2865 mm
NA
2380 kg
50 litres
PRICE
Rs 65.99 lakh (ex-showroom, Delhi)
AUTODATA
BMW M340i
POWERTRAIN
Displacement:
Max Power:
Max Torque:
Transmission:
2998cc, V6
374 bhp@5500 rpm
50.98 kgm@1900 rpmm
8-speed AT
TYRES
F/R: 225/40 R19 / 255/35 R19
DIMENSIONS
L/W/H (mm):
Wheelbase:
Ground Clearance:
Kerb Weight:
Fuel Capacity:
4713/1827/1440
2961 mm
130 mm
1670 kg
59 litres
PRICE
Rs 69.20 lakh (ex-showroom, Delhi)