As I grow older, the desire to hang on to the simplicity of time gone by is becoming stronger. I may sound like I'm 70, but I'm not. Although I do miss the days of less technology, pure air and simple joys of life. There was a time when there was no mobile phone to reach you 24/7, or Alexa to listen to your conversations. A time when mail came without an irritating ding (only once a day) and when cars didn't pretend to be something they weren't. Cars from that era were simplistic, not over designed, practical and what you saw was what you got. Don't misunderstand this nostalgic tone as my dislike for technology; I use and appreciate it as much as any other semi tech-literate person. A balance of both worlds, where technology doesn't take over your life but adds to the simple joys is when I'm happy with technology. Like the G 63, things have stayed pretty much unchanged from 1979, give for a monster of an engine from AMG. And what better place to hear that riot of an exhaust than the hills, right?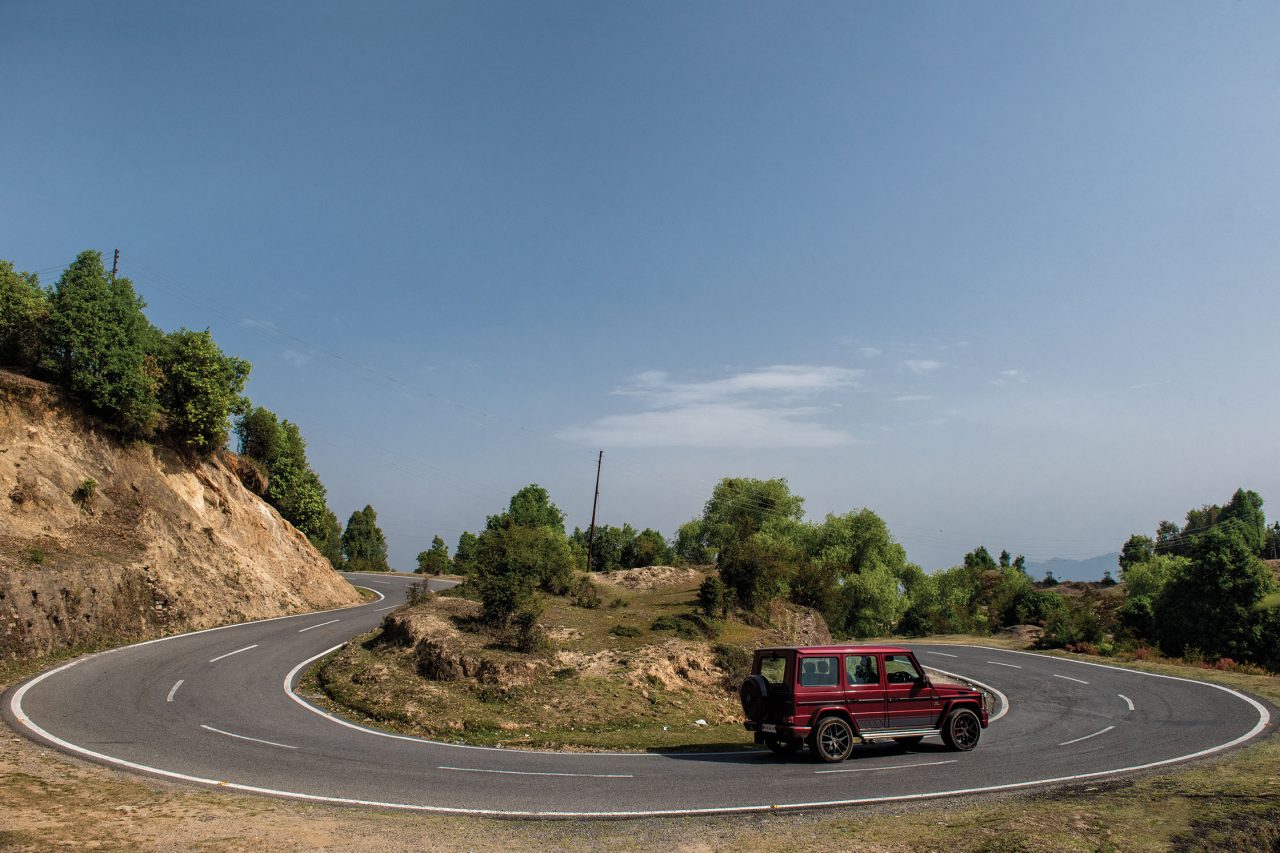 The main reason for heading to the hills, apart from my love for the hills, is that almost everyone told me the Mercedes-AMG G 63 is only good for straight lines and crazy speeds. Challenge accepted, I said to myself and left one hot summer morning from Gurgaon. Courtesy the ladder frame chassis (yeah it still has one of those), you sit quite high in the G 63; something which surprisingly, I really liked. My neighbours up there were Tata 407 drivers as I hit the newly constructed Delhi-Meerut expressway, while almost every other vehicle on the road had to look up to me. Most looks were a mix of awe and jealousy, some were of sheer surprise at the height of the G 63, and the remaining were probably disgust aimed at my silly grin, so let's just ignore them.
The G 63 is so boxy that it looks like it was designed by a child who wanted to just get done with it. The windshield is absolutely flat. I think the child drawing it didn't like curves; the doors, windows, and even the bumpers are all squared out. It's not that they look bad, in fact I think it comes together really well. The design is true to itself, not pretending to be a modern car because very simply, it isn't. Age, or maybe the marketing team, have done some damage with additions like side view mirrors, which look borrowed from the Merc family, so do the chrome bits and LEDs. The doors deserve a special mention, for the effort they require and the loud thunk they send your way every time you close them properly. For the first two days, I never managed to close them properly. It eventually became a ritual that made me smile every time I did.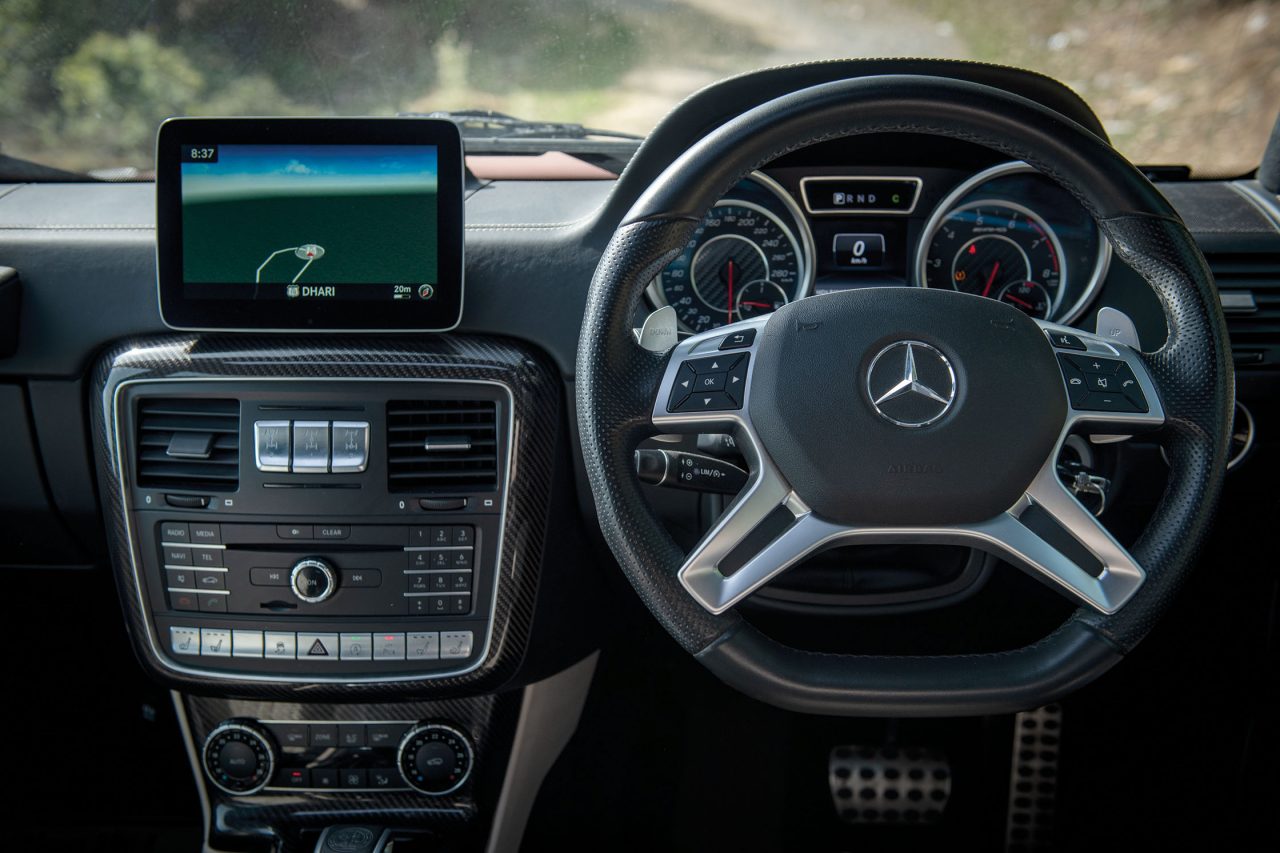 The almost 40 year old design is evident on the inside too, as it should be. The trim, dash, ventilated seats, climate control, steering controls, memory seats, Apple Car Play, the COMAND system, are everything you expect in a modern Mercedes. It's all there, along with a strong feeling that of all of it has been retrofitted, which it probably is. There are no cup holders or one-touch windows, but there is an ash tray with a no smoking sticker put there as an afterthought. The headroom is more than almost every other passenger vehicle, and despite the length of the car, the rear legroom is at par with compact sedans. The rear seats fold, after you take out the head rests, and give you a completely flat floor. The carbon fibre and the level of detailing is amazing, though. There is a unique mechanical feel to the entire cabin, which reminds you of how far we've come and how cool things used to be.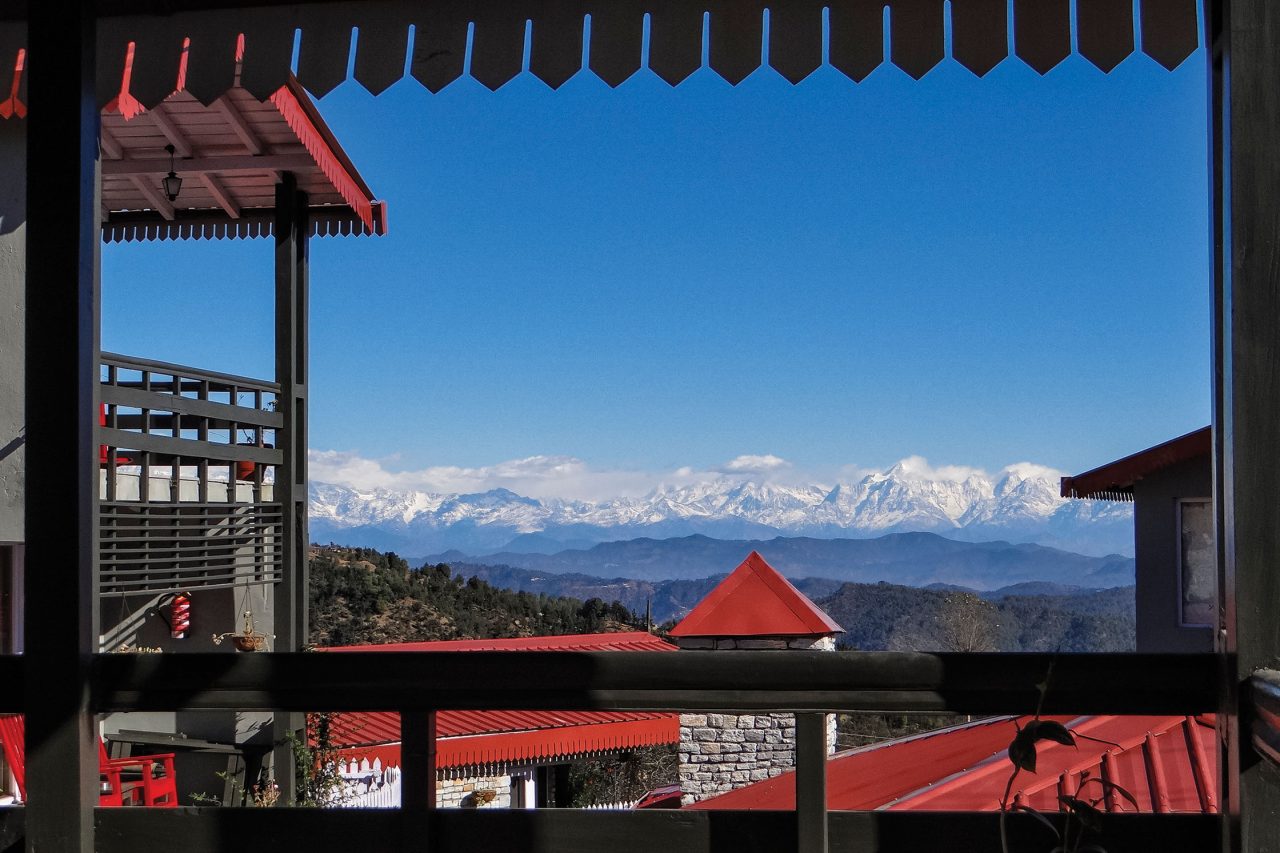 There's a feeling that stays with you when you reach The Birdcage near Mukteswar. Resting face to face with the beautiful Himalayas, Birdcage is the ideal place to travel back in time and become one with nature. Set in a beautiful orchard, with views that turn the most mundane days into extraordinary ones, Birdcage was started last year by Nishant Singh. Manali frequenters may remember him from the super hit Drifters Inn, which he ran for 8 years before deciding to move to Uttarakhand. Nishant belongs to the growing community of urban dwellers who have had enough of the city life and possess the will to leave it all and start afresh in the hills. A perfect host, Nishant ensures you have everything you need when you come to the Birdcage. It's got everything from ABC (Apple Beetroot Carrot, dummy) juice, to healthy smoothies, to rich Indian food. It's even got a bicycle to burn all those calories, guide books on the birds around, and even a hyper Labrador called Joey; who like his famous namesake, keeps you entertained always.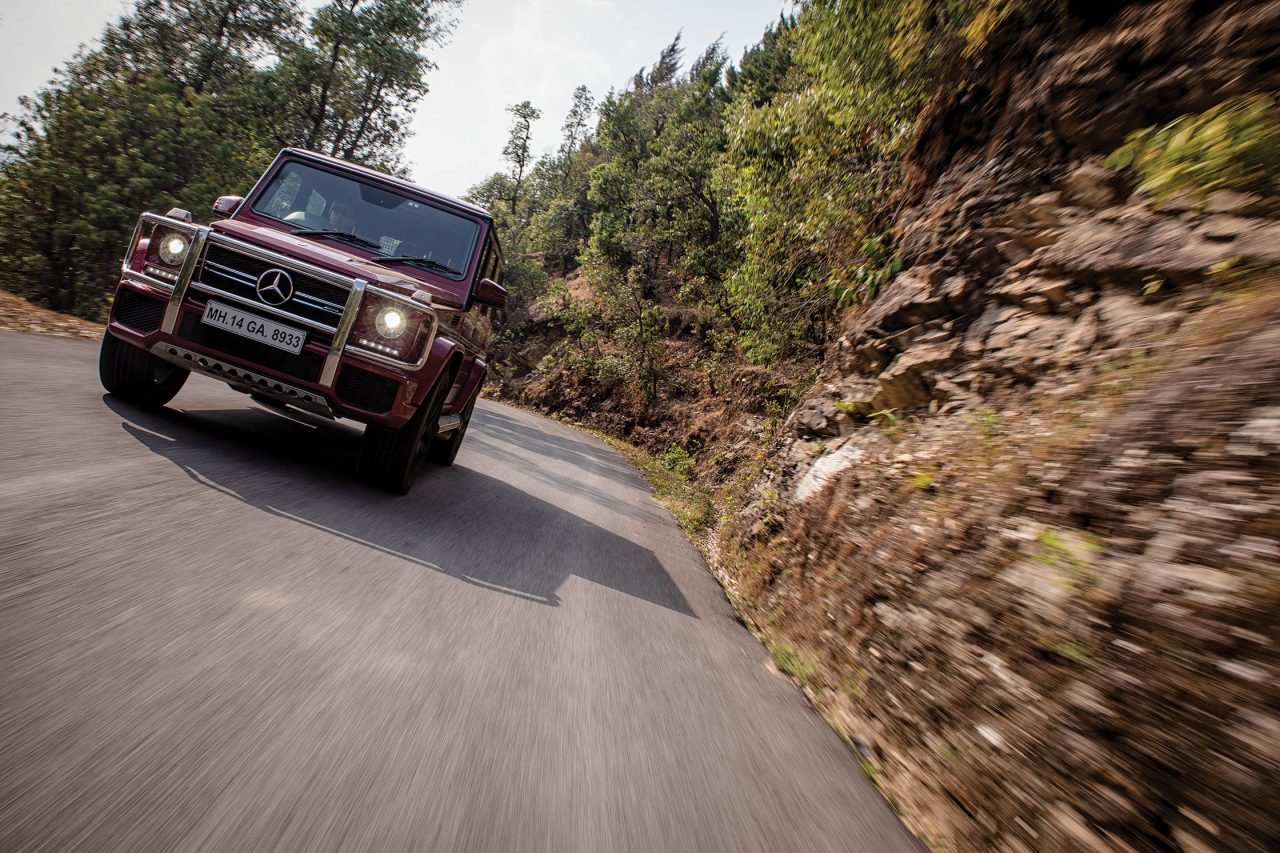 The real entertainment was driving the Mercedes-AMG G 63 up and down the hills, though. The combination of a monster 5.5-litre V8 that makes 550 bhp and 77.5 kgm of torque, live axles front and rear, 2550 kgs weight and a ladder chassis (with rigidity better than teak wood), means the G 63 is a hoot. If you're puzzled, I totally get it, because the above combination sounds like a death trap on any road which isn't flat. Yet, I had a blast driving the G 63. It is downright old school and completely involving; the proper old school way. You can't just sit back, whip your phone out and make videos while doing 0-100 kph times. Speaking of which, you can do 0-100 kph in 5.4 seconds, which is insane for a car this size.You do of course need your wits about you for all those 5.4 seconds. Coupled with a seven-speed transmission and all wheel drive, AMG has magically turned this old school SUV into a supercar killer. There is almost no point after 2,000 rpm where you are lacking power; like literally no point at all.
The steering has no feedback and is heavy, and the understeer makes you chuckle in fear through the first few corners. But like all good things, with time you start to enjoy it. Put your foot down, get pushed back into the seat thanks to the crazy acceleration, brake hard right before the corner, and use all your skills to keep the car under control so you can make the turn. Repeat. If that isn't enough, the fabulous sound track emitted by the twin exhausts poking out from under the running boards (just ahead of the rear wheels) on both sides will ensure you don't hear the passengers screaming. This is unparalleled fun for the driver. For the others, there's always a whole strip of whichever anti-nausea medicine works best.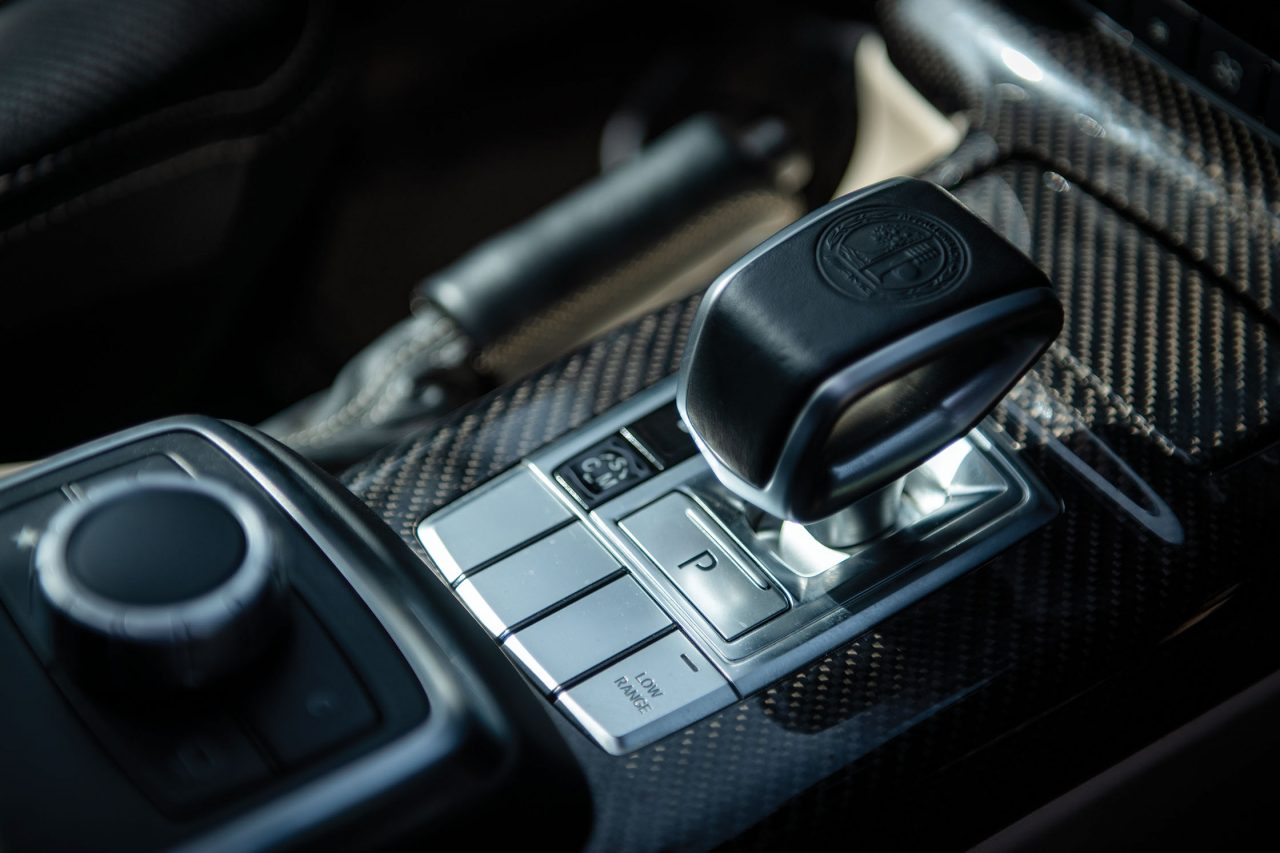 I'm not really someone who likes to sit high, or climb mountains, or needs enough space to seat a village's population in a car. In short, I don't like SUVs most of the time. But I would sell my ageing kidney for the G 63 as my daily driver. The size, power and fuel consumption of the G 63 defies all logic you may apply when it comes to choosing a daily driver. The Mercedes-AMG G 63 is a car that's about real driving and not assisted laziness. It's a car that still has a V8 in a cubic capacity that suits V8s, and not sofas. And it isn't ashamed of its drinking habits because of the high it gives you. That's the car I want; a car like that to drive and a place like the Birdcage to live. Damn, is that my morning alarm?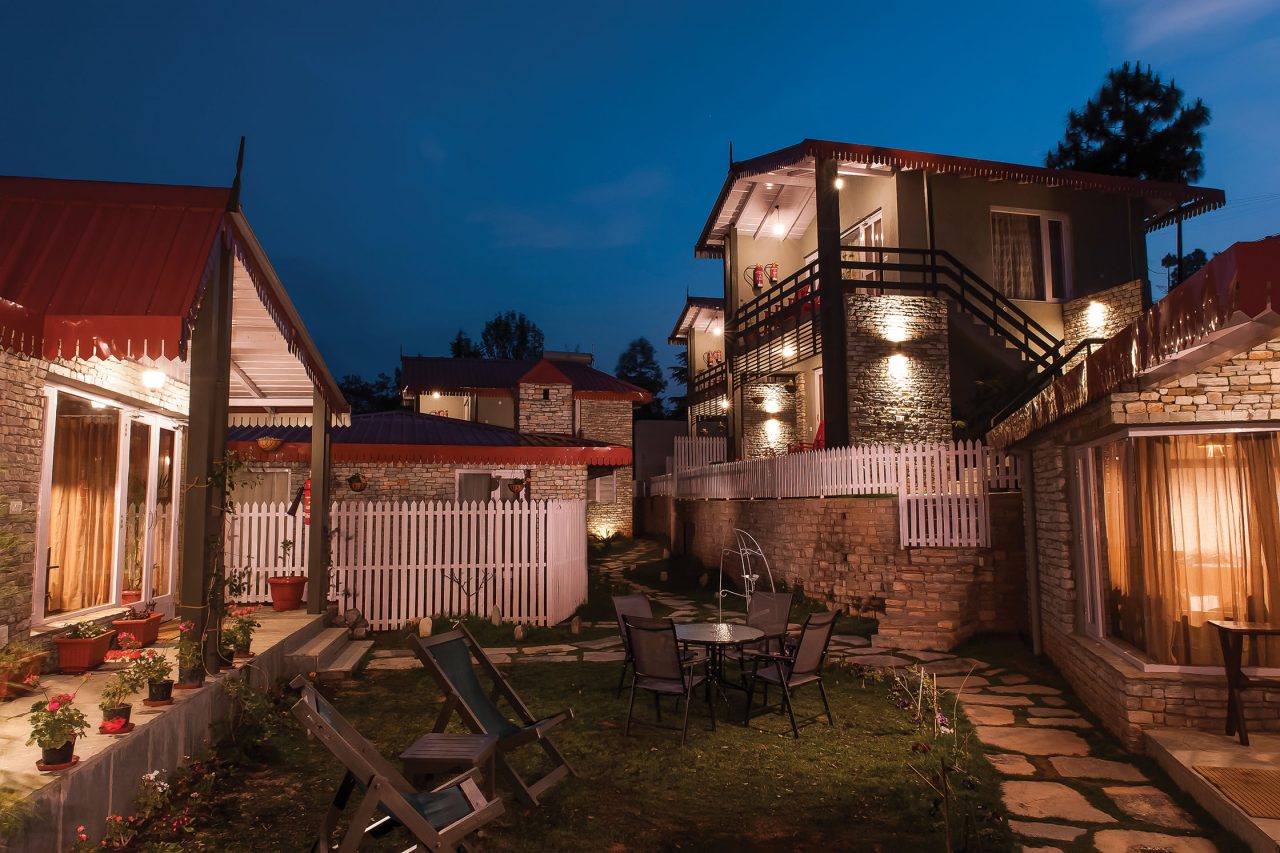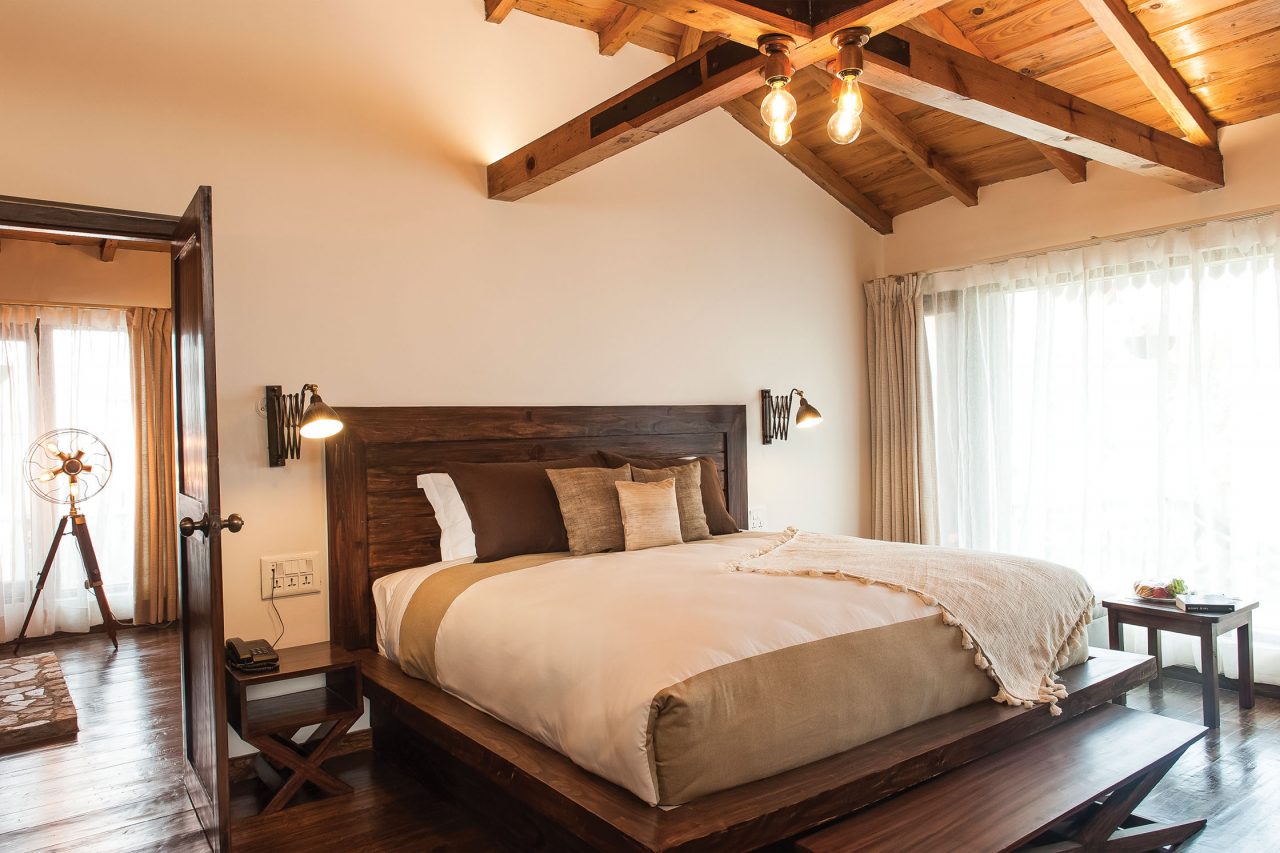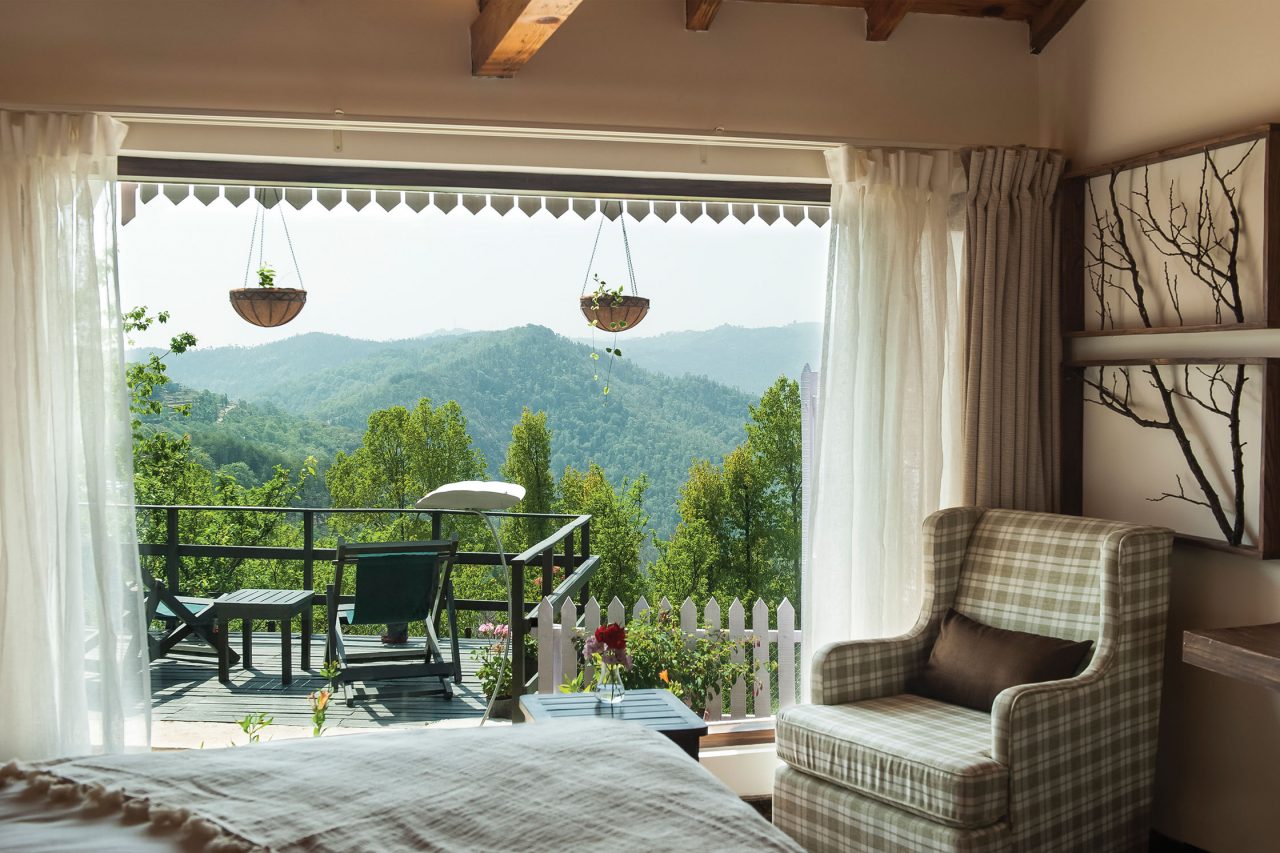 In case you're planning a break, we whole-heartedly recommend The Birdcage to spend a few days. It's an escape designed to offer you just what you need – a place you can call home that's away from home, with some additional perks to energize your mind, body and soul. Get in touch with the gracious host, Nishant, at hello@birdcage.in or visit them at www.hotelbirdcagemukteshwar.com
[The story originally appeared in the June issue of Motoring World]