Waking up early in the morning to take a flight has never been our kind of a thing; but when such monumental efforts promise an amazing drive to the other side of the country, then you would not see us complain a bit. While we barely could keep our eyes open through the flight, we were kind of hoping to get a glimpse of Chennai's glorious skyline. We love Chennai, but this time around we were planning to go beyond it, we had cravings for a special kind of food and a desire to watch the sunrise on a secluded, vast, and clean beach. And we were going to experience all that with another 'Star' for the company.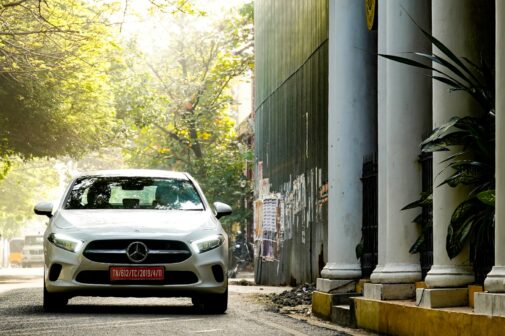 Shortly after landing at Chennai Airport, we met the lovely Mercedes-Benz A-Class glowing in its Polar White shade, this star was going to be our companion for the next three days. A quick coffee later, we were off and hit the stunning ECR after managing to skip most of the city traffic.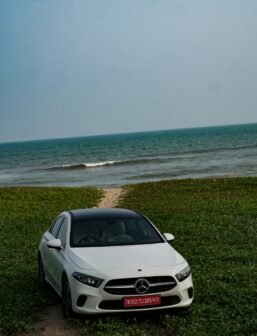 Our destination was Pondicherry and our goal was to lay down on beaches, soak in the sun and enjoy as many Creole delicacies as possible. But first, it was time to let our A200 with its 1332cc turbo-petrol unit that offers a very usable 163 bhp and a more than sufficient 25.49 kgm of peak torque, carve its way through the well laid ECR.
Ideally, we should have reached Pondicherry before sunset, but the curious us could not stop ourselves from taking detours and trying a search for routes that yielded as close as possible to secluded beaches. This is where we came out positively impressed with the very well sorted suspension of the A-Class as it dealt with some tricky rough patches rather well, without even scrapping its underbelly at any time. Not to forget we were doing all that with the proper luxury that the A-Class offers. The seats at the front are especially fun and comfortable particularly when you decide to go all out in sports mode.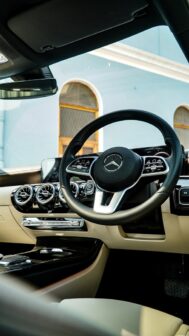 Another thing that impressed us was how well Mercedes has sorted the A-Class Limo's suspension for our kind of roads and driving environment. The handling is proper fun but never gets into the naughty territory that would give Santa sleepless nights, that said, it would put a smile on a seasoned driver's face, while the occupants would be in comfortable luxury throughout. It is always stable and always in control and with a gross weight of just 1915 kg, it is pretty light on its feet, 0-100 kph coming in a brisk 8.3 seconds. A lot of it can be attributed to the A's outstanding drag coefficient (Cd) of 0.22, among the lowest across all production cars out there.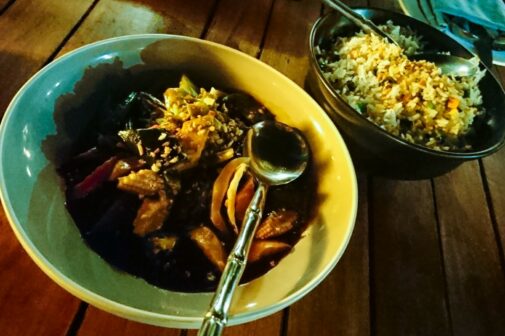 All these detours, even though most of them were rather pleasant, meant we reached our hotel a lot later than we had first planned. As the symphony of the waves echoed through the night across the beautiful lanes, we had our dinner, walked along the clean beach, and went for a nice sleep.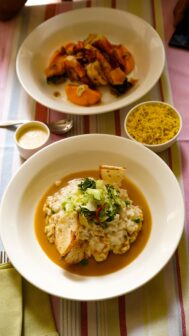 The next morning started with amazing coffee, a sumptuous breakfast and it was then time to explore the historic and stunning lanes of Pondicherry. Our hotel was located in what is known as the White Town area of the city and it meant we had centuries-old properties drenched in the city's French colonial past, all around us. The architecture, the colours, and the aura of the place are simply mesmerizing.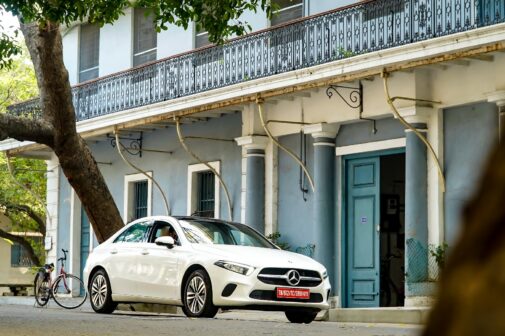 We spent hours just driving through these lanes, the tout dimensions and the supremely easy handling of the A-Class never let any fatigue creep in. It turns through tight corners effortlessly, we took U-turns that surprised many looking at us. Another thing worth noticing was the fuel efficiency as well, we weren't really in a place (stop-go, slow-crawl speeds, etc.) nor were particularly looking to eke out the most frugal numbers, but yet, we were consistently getting 14-ish kpl. Not bad at all.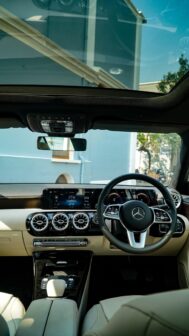 The tech on board the A-Class Limo impressed us a lot too. The brilliant MBUX or the Mercedes-Benz User Experience is at the heart of it. It does make the whole experience of driving and living with the A-Class's pleasant experience. The way its LINGUATRONIC voice control system understands and responds to your speech is simply addicting. It almost sounds like a conversation.
'Hey, Mercedes' were among our favourite words to speak throughout the trip. Impressive bit, this.
Then it's that massive single-screen element that hosts two separate 10.25-inch screens. The one in the centre takes care of all the infotainment stuff and the settings onboard. The other one acts as an instrument cluster. You can individualize these as per your taste just like the mood lighting. However, what we admired the most was the outstanding touch response and the brilliant clarity that these screens offer.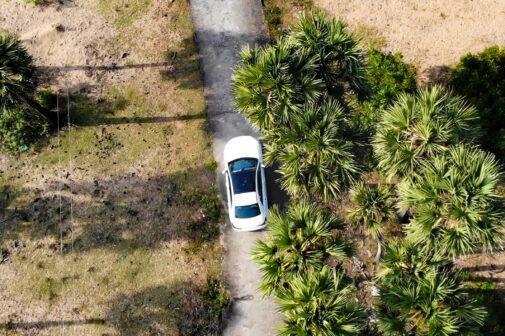 Then there's that whole suite of safety aids on offer, the very well sorted Active Brake Assist deserves a special mention. The way how the A-Class helps you avoid getting dangerously close to that cow that jumped in front of you or the bloke talking on his phone while riding his two-wheeler, is a lifesaver in our kind of road conditions. Extending its rather well-sorted tech suite is the great Mercedes me App, which lets you control important bits such as remote air conditioning which, as we found out is one fabulous thing especially after spending extended hours soaking into the sun at a beach. It also helps with remote operation of windows/ sunroof, and tyre pressure notifications, among others. The whole experience with the app is intuitive, precise and fast.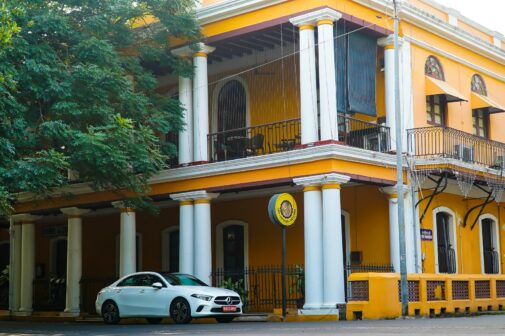 That said, after we had awed our aesthetic architectural senses around Pondicherry, we decided to head out on the open highway and revisit a couple of interesting spots we saw but had to skip the previous day. We crossed a bridge that ran across a part of the sea and then, another that connected a smaller village to the main highway. Both offered amazing backgrounds to our A-Class Limousine. And then, we found a perfect spot to witness the sun go down for some rest after a beautiful day.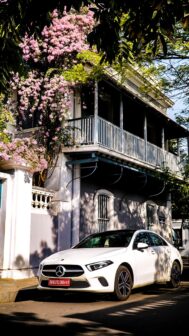 The next morning, we started early, as it was our last day at Pondicherry, we decided to enjoy most of the pristine clean beaches as we could. We managed to search for a wonderful, absolutely secluded, and beautifully clean beach and it really could not have been any better. After spending hours we still did not want to leave the place but we had to return to Chennai and then fly back to Delhi. Reluctantly, we eventually left.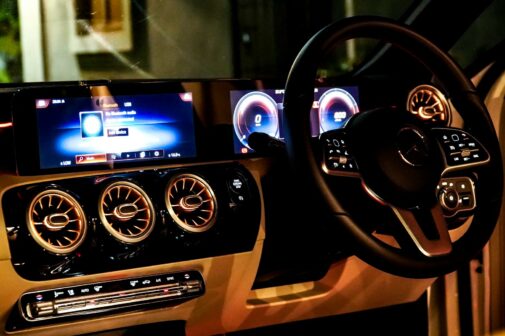 However, the A-Class made sure we were thoroughly delighted and continued to experience the luxury of a well-laid supremely comfortable cabin, as well as a long list of new-age modern features.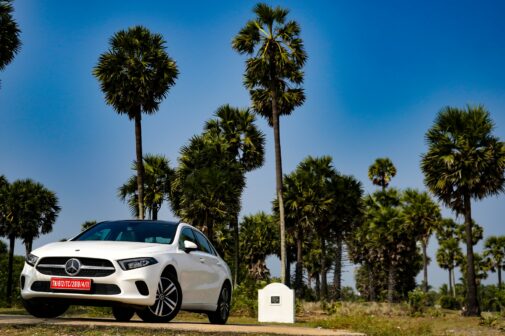 It was late evening when we reached Chennai back and returned the keys to our A-Class. With only 2 hours left for our flight to depart for Delhi, we rushed to the airport. Looking back while writing this, the A-Class is indeed a very well sorted car in its own right and offers everything Mercedes stands for. It is very well built, looks stunning, handles confidently, and offers fairly good comfort whether inside congested cities or on fast highways. Most importantly, it makes you feel every bit of a premium way of life as any bigger Mercedes would. As promised by its appearance, this youthful, tout Mercedes-Benz thoroughly deserves that grand three-pointed star on it.