For a change, I've been delighted with the way the roads have turned out on this trip. I'm not used to typing something like that. I'm certainly not used to driving on those kind of roads, either, but Tamil Nadu seems to always nail it, honestly. It's a network of finely-constructed, beautifully maintained, gorgeously-lined roads that criss cross into every town and village along its way, and 
I was just about to get into one of its 
biggest highlights.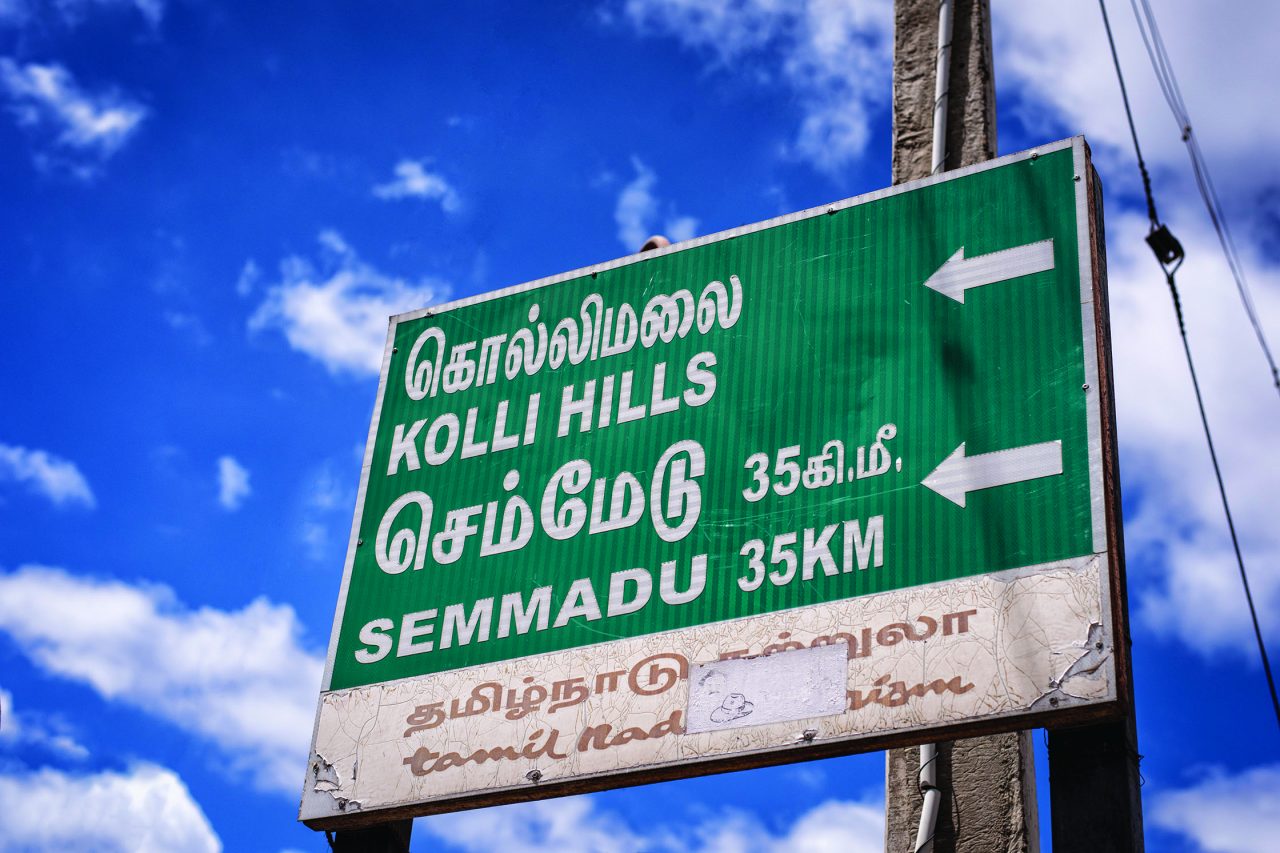 You see, I'd made a special trip down to Bangalore (and later on to a very special place in Tamil Nadu, but more on that later) from Mumbai. Roughly 1200 km separated me from what is possibly one of the most breathtaking hill-climbs this country has to offer, and I was particularly chuffed about this because thanks to Mercedes-AMG, I had a delightfully quick and agile C 43 to do this in. Fantastic roads, surreal car, and state-hopping. I don't need to spell out what that means to someone who loves a bit of travel, do I?
A little bit about the car: think of the C 43 as the easy-entry into the fantastic world of AMG. It's based on the C-Class but everything's turned up to 11, so it's pretty great, to be honest. There's a 362 bhp V6 that's helping move things along, and the biggest help here is the 9-speed auto 'box that's as smooth and efficient as can be. I hate bringing up the topic of efficiency in a car like the C 43, but the fact of the matter is that the 66-litre fuel tank and the way the gearbox has been set up in terms of ratios enables the car to be a pretty capable long-distance machine. Not used to hearing that about AMGs, are you?
But that's really diverting from the topic. It's the clinical refinement and the ample amount of punch that the C 43 provides during any and every kind of drive that makes it a true driver's car. It's true that the C 43 is more than capable of outrunning almost everything out on highways, but that is hardly its strongest trait. And the best bit is that it ties in perfectly with the focal point of this story — Kolli hills.
For those in need of a bit of a refresher: Kolli hills is a stunning mountain range located in central Tamil Nadu, in the Namakkal district. It's connected to Bangalore via a stunning bit of highway that runs past Salem (which is around 60 km away from Kolli hills and perfect if you need a night's rest before you head there). Once you turn off the highway, you're greeted by a sleepy village that leads you to the foot of the hill; quite unassuming for what turns out to be an epic driving road.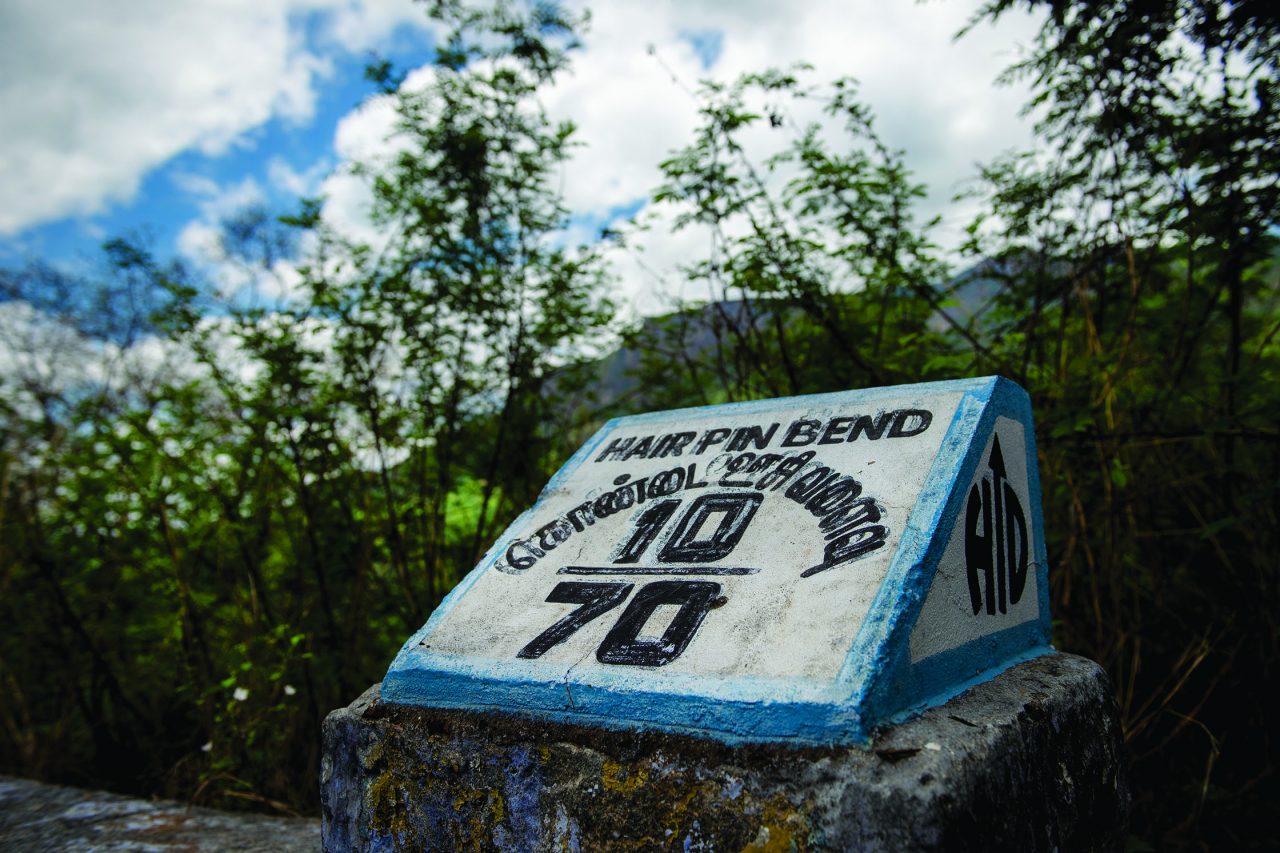 The specialty for Kolli hills is its hairpin bends. There are 70 of them, to be precise, cajoling you all the way to the top, some 20 km later, to a frankly vivid and stunning view some 4200 feet above sea level. But however unassuming the start of Kohli hills may seem, the drive up there requires a hectic amount of concentration. These roads are extremely well-paved, but you have to be on constant alert thanks to the narrowness of it all. At its best, you can fit probably two-and-a-half C 43s on the road up, so vigilance is the name of the game here.
Still, though. That hardly takes away from the fun of it all. In my case, it just added to it. It's a deeply rewarding feeling banging through the gears on those tight and twisty bends, and a tiny misjudgement in your steering input could lead to smashing into the armco, causing silly damage to other vehicles, or worst of all, a straight drop down. Like I said, vigilance.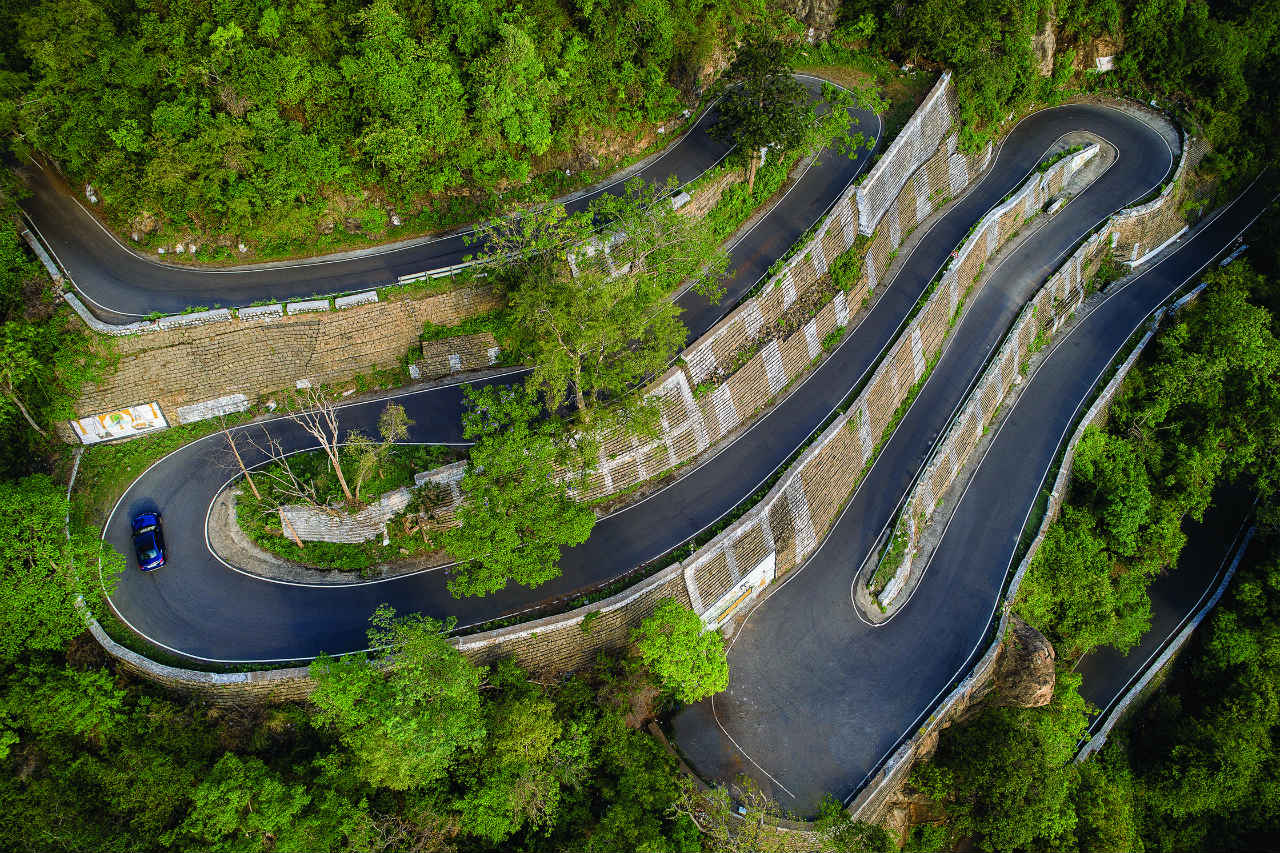 It helps when you have a car like the C 43. Plug it into Sport+, hit manual on the centre console and take control of the paddle shifts, and you're set all the way up. It's got a magnificent balance, some serious poise going into corners, and brutal acceleration out of it. And the noise. Hearing that bassy rev note bounce off the walls as you round each and every corner is pure bliss. Certainly better than anything you can play off the speakers in the car, that's for sure.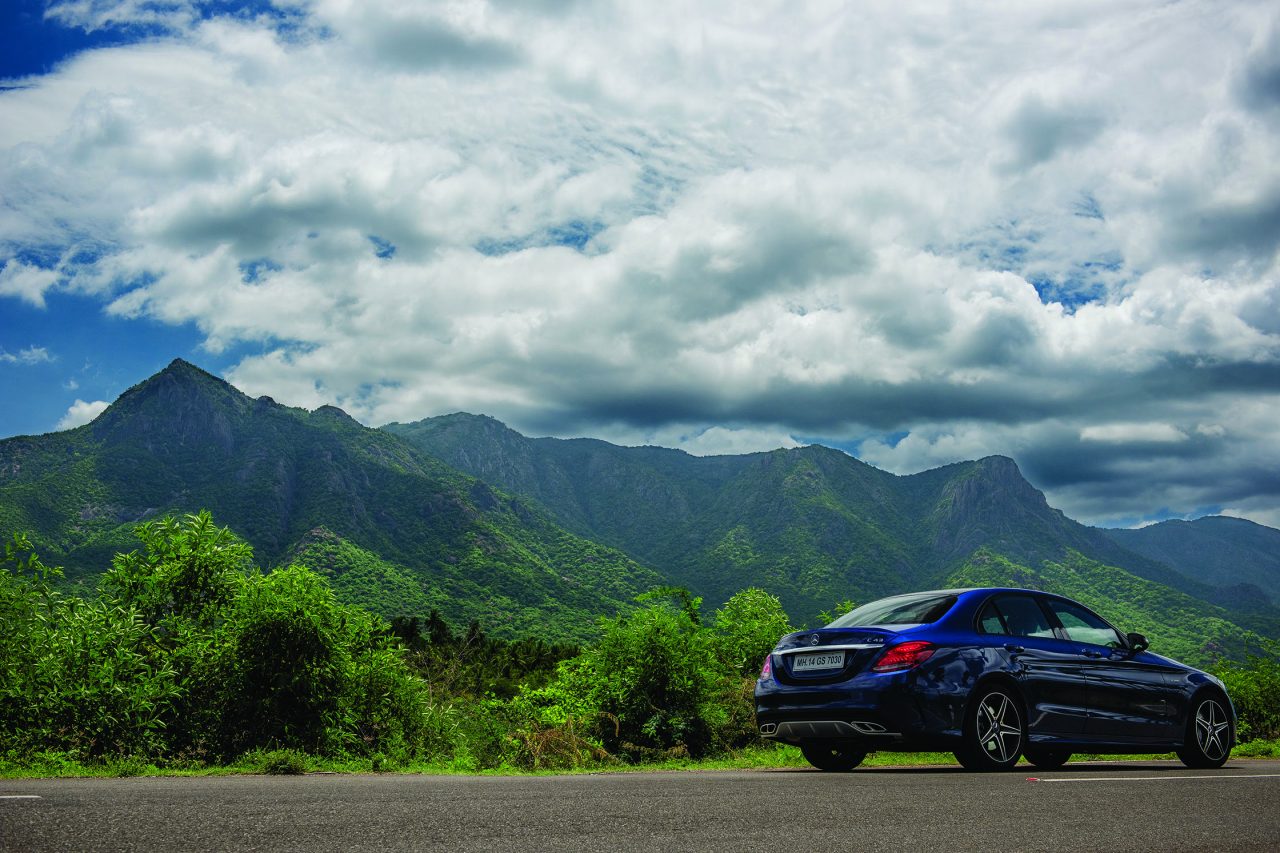 Over the three days that I spent driving up and down Kolli hills, not once did the car not feel in its element. The C 43, I always felt up to now, was a car destined to be a once-in-a-while indulgence, while being a very nifty racetrack tool. What this trip has taught me is that the C 43 very easily manages being a tourer as well as a hill-climbing tool. Even once we'd wrapped up our shoot, on the way back down the hill, we made brisk progress thanks to those wonderful automatic headlamps that ensure oncoming vehicles don't get blinded. Cornering lamps, too, made all the difference on a road devoid of street lamps. I'm not sure there's much the car can't do, to be honest. Not once were we in a position where we were made to scratch our heads and wonder whether the C 43 would be up to it. It ate up our luggage whole, toured effortlessly, switched into a hill-climbing monster at the touch of a button, and brought us home safe and sound as easily as if it were simply flicking a spare hair off its shoulder.
As for Kolli hills itself, we'd like to say a big thank you for hosting us. It's mind-numbingly beautiful, just so serene, and it's extremely tempting to not stop the run up and down the hill, as I figured much to the annoyance of my photographer. To him, I say, Mercedes-AMG is to blame. Who asked them to come up with such a brilliantly entertaining car?