We often talk about India's diversity and how surreal it is that people from different cultures have managed to co-exist, but if one were to quantify the vastness of the country, it'd turn out to be a Herculean task. For instance, India is said to have nearly a million villages, but finding out the exact number has been a challenge. What's even more difficult is to ensure that one's village doesn't just exist as a mere metric. The onus is on the village panchayat, and one such administrative body went on to create history. The extent of its actions is such that many refer to the village as the ideal village in the country. Located in the Mettupalayam taluk, its name is Odanthurai, and it has set an example not just in sustainability but also self-reliance. From clean water, and renewable-source electricity, to even housing for all, Odanthurai's story is worth applause.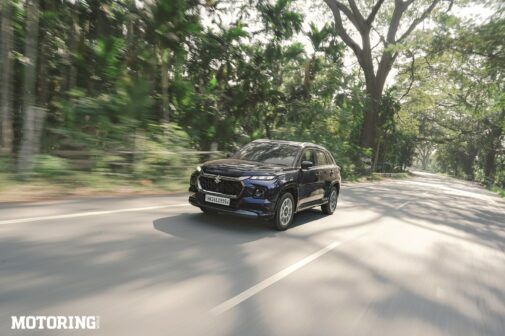 As someone who's lived not too far from villages without the most basic amenities, I can imagine what life in Odanthurai would've been before it was revolutionised. It's not about the standards of living (that we city dwellers talk about) but the bare necessities, the lack of which make life difficult. Instrumental in making Odanthurai what it is today, Mr R Shanmugam has overseen the transformation. Elected as the head of the village council in 1996, he has worked tirelessly, even after retiring from the post, to ensure the welfare of his panchayat and its residents. A farmer by profession, Shanmugam has seen the issues up close, and has ever since, worked to not just find solutions but also make the most of government policies.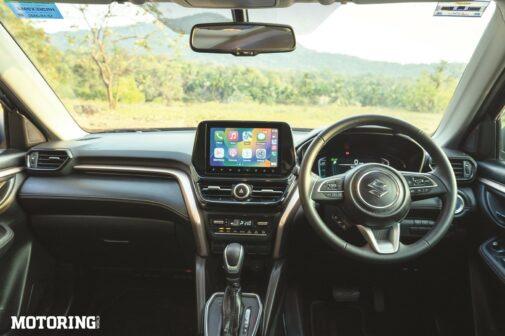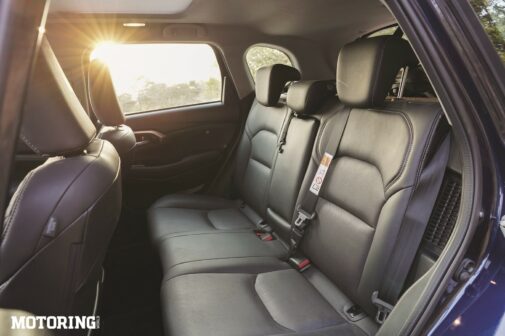 We briefly spoke to him to understand his approach to helping achieve corruption-free governance, and in turn, uplifting the lives of those who depended on him to do so. A humble man and most certainly not hungry for any credit, Shanmugam shrugs it off as a collective effort. And while immensely proud of how far they've come (you can see that when he talks enthusiastically), he's someone who was just doing their job right.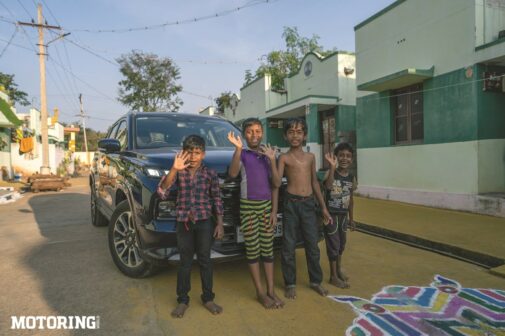 This is a little deviation from the story, but I can't help but mention the car, too, especially when we're talking about someone doing their job rightly. We drove down to Odanthurai in the Maruti Suzuki Grand Vitara. When we first drove the Grand Vitara at its first drive event earlier this year, the SUV felt unlike anything else in the space. As you'd be able to recall from our report, it was quite promising, and not just because of its long list of features, but also in the way it looked and drove. A long drive to Odanthurai allowed us to put it through its paces. It's powerful, we know that, but despite a variety of driving conditions, in terms of traffic, type of road, and the occasional urge to step on the accelerator, it managed class-leading fuel economy, not deviating from the company-claimed 27.97 kpl. The Grand Vitara, launched as Maruti's flagship midsized SUV, has everything you'd expect from a car of this size and stature. The major reason why the Grand Vitara manages to outdo its rivals is because of its focused approach to doing things better. And while you don't have to be a specific customer type to enjoy this SUV, with a wide range of engine and transmission options, it has everyone's requirements covered. For instance, the ALLGRIP-equipped model will show no reluctance in allowing you to indulge in some off-roading. The Mild Hybrid model, available with an option of a manual and an automatic gearbox, offers great space and convenience, with a well-put-together interior, remarkably standout exterior styling, and a solid feature set. The Strong Hybrid model, which we're driving, is in a different league, though. Not just when compared to others in the segment, but in isolation, too, the Hybrid is a harbinger of the future. It amazes in the way it drives essentially by seamlessly conjuring vehicular motion with no noise or tailpipe emissions but without having to worry about range. The only thing that one ought to worry about is the idea that petrol-powered cars aren't fuel-efficient. Because Maruti Suzuki has continued with its unabated progress in making cars that are easy and pocket friendly to run, with a flagship product, which helps the environment by burning less fuel. The employment of the hybrid tech (Combined Max Power: 114 bhp) also ensures that the overall CO2 emissions are down/km, even when running on combined power.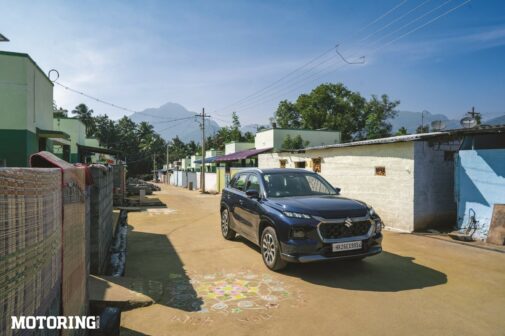 The parallel between Odanthurai and the Grand Vitara had me digressing. Coming back to the village, we learnt that electricity wasn't the only issue Odanthurai faced before Shanmugam joined office. The village had a water issue, too. While not the most populous, the village's water requirement was fulfilled by residents having to walk for miles to fetch water. A bore well brought transient relief but by eventually setting up a system to draw water from the Bhavani river, not only did Odanthurai suffice its needs, but it also enabled 12 other neighbouring villages to benefit from it. Similarly, from enabling transport, micro-finance, and even housing facilities, the village panchayat has continued to bestow upon the residents some great benefits. And that's been possible of the combined leadership of the panchayat and the willingness of the residents to pay their taxes. It goes on to show that a system we loosely call flawed can be life-changing if implemented correctly.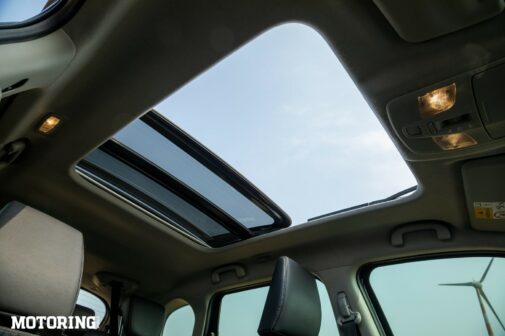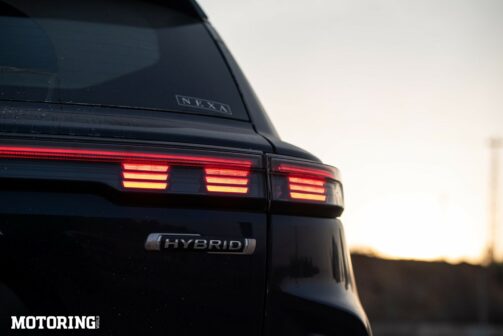 But where Odanthurai, Shanmugam, and the residents deserve a standing ovation is in their decision to plan a wind farm made. This was done through a loan that's been repaid already and continues to sell electricity to the TN Electricity Board and has enough money to pay the panchayat's bills too. The wind farm is about a hundred km away from Odanthurai and makes electricity without burning any fuel. It was a biomass gasifier (no longer in use, but it was well ahead of its time in the '90s) which showed Shanmugam and his team that getting renewable energy into the village was crucial. Solar energy played an equally important role, too, with solar-driven streetlights installed in the village. This has continued even now, and every house has a panel, and the energy can be harnessed for domestic use.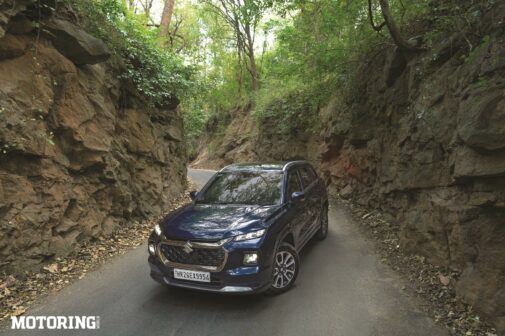 The drive to Odanthurai gave us a chance to explore the relatively free roads of Karnataka and the busier but well-made ones in Tamil Nadu. The variety of roads posed no issues to the Grand Vitara; it's versatile enough to negotiate slow-moving traffic one moment and make confident but rapid progress on winding roads the very next. The e-CVT is an easy choice if jerk-free driving is what you're after. The way the EV mode enables the Grand Vitara to transition from a large petrol-driven SUV to an electric one is beyond comprehension. Using it while driving through the village, to not disturb the residents, the noise-, pollution-free drive did amaze a lot of young kids who'd come to see the car. The way it complements the 1490 cc petrol engine while cruising is the kind of stuff we must see more of. And the way, from a standstill, the added impetus from the battery pushes the car to reach triple-digit speeds in no time, means there's still a lot of excitement for those who love driving.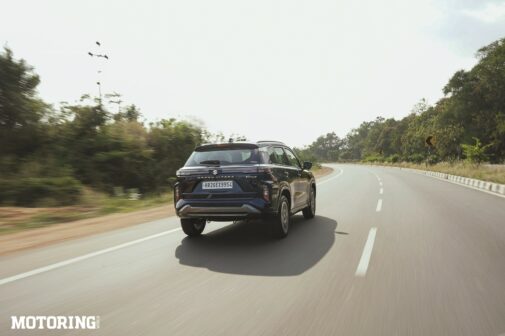 In a segment where a new product (no matter how prominent its badge) is always a gamble, Maruti Suzuki has shown that with the right product planning, nothing is impossible. A truly world-class hybrid midsized SUV that drives like a car twice its price, offers a long list of features, and amazes with its versatility for under Rs 20 lakh! It has, very much like Odanthurai, set an example for others!