'It's not the destination, it's the journey.' These words are a universal truth, and they can be readily applied to the world of automobiles. Tata Motors and Mahindra & Mahindra began as makers of commercial vehicles and rough-and-tough utility models respectively, a little after India declared its independence, and they've come very far since then.
The Tata Safari first. That's a brand name that has been going strong for over 23 years. The second-gen Safari arrived early last year and, understandably, took some flak for not being in the same vein as its predecessor, which was quite a capable 4×4 machine. Tata's new flagship SUV also faced some criticism for being an elongated and slightly more comfortable version of the Harrier. All that aside, if you see the Safari for what it is (and not what traditionalists think it should be), it's a solid, spacious and comfortable SUV.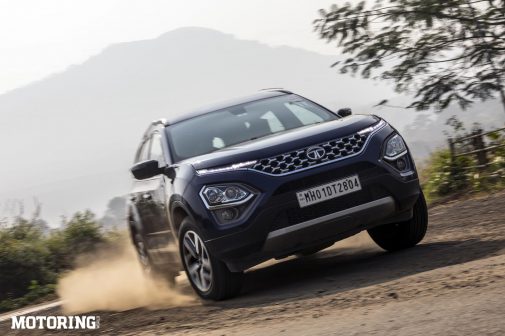 The fact that it shares little with the first-gen model, besides its name, is a good thing in the current scenario. This is underscored by its sales numbers — Tata sold over 1500 units every month on average in the August-December 2021 period. That's not bad at all for an SUV for which people shell out between Rs 15 lakh and Rs 23.20 lakh, ex-showroom.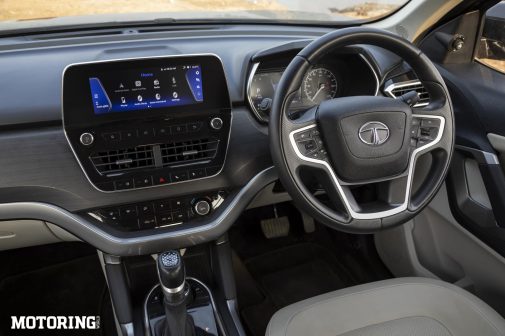 Mahindra's XUV nameplate isn't as storied as the Safari's, but when the XUV500 arrived in 2011, it was a massive step forward for the SUV specialist. Mahindra brought in what could almost be considered a svelte SUV, at least in comparison to its more utilitarian siblings. There's no denying the new XUV700 is leaps and bounds ahead of its predecessor, and it's interesting to see that the starting price is close to the XUV500, at Rs 12.49 lakh, though the top-of-the-line model retails at Rs 22.99 lakh, ex-showroom.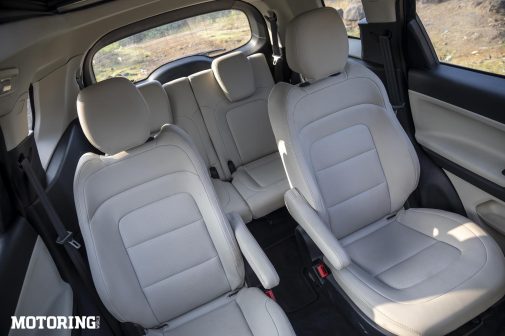 We'll have to wait for the initial rush to wear off before we can determine how well it is actually doing on the sales charts, but the fact that the brand received more than 70,000 orders by November 2021 shows how much interest there is in it. That's despite the semiconductor shortage stretching waiting periods to 18 months! I've seen very few on the road so far, but the trickle of deliveries goes on.
Standing next to each other, the XUV700 and Safari look large and in charge — the same feeling you get from behind the wheel of both — with the Mahindra seeming positively dominating. It got more than a few looks on the move and at signals, and a small crowd even gathered when I parked it at one of the rest stops on the Mumbai-Pune Expressway. One curious bystander remarked 'So proud of this! Look at them. Fully made in India, by Indian manufacturers. And to world-class standards.' I can definitely see his point of view.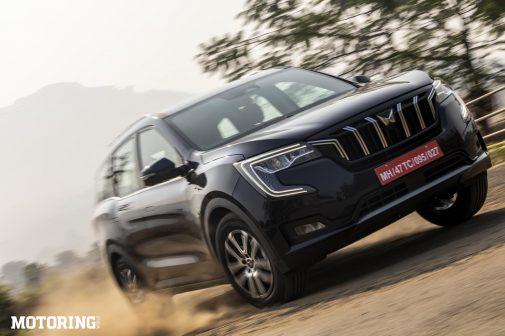 Are they completely Indian, though? Take a look at the Safari's mechanical bits and underpinnings and you might think that it's not. The monocoque chassis is derived from Land Rover's D8 platform, the 168-bhp 2.0-litre turbo-diesel engine has been borrowed from FCA and the 6-speed automatic gearbox has been sourced from Hyundai. They all come together to make for a surprisingly capable machine, which is the epitome of Indian jugaad. In sport mode, nothing hinders the Safari from leaping forward energetically, almost maniacally. It's smooth enough in the city, especially in city mode, as long as you use the accelerator pedal judiciously. Multiple downshifts are not a particular forte of the automatic gearbox, but overtaking at highway speeds is a cinch. I'd recommend not using Eco mode, unless you really need to eke out every little drop of diesel.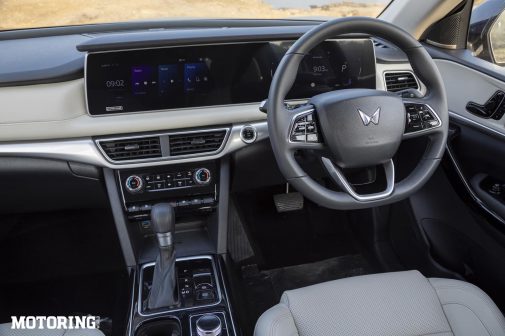 Mahindra has taken a different approach with the XUV700. Everything on it seems like it's developed from scratch, including the brilliant 197-bhp 2.0-litre turbo-petrol engine. It belongs to the brand's mStallion family of engines and already does duty (again, brilliantly) in the Thar. The four-cylinder unit does feel stronger in this application, churning out 38.75 kgm of peak torque, and speed builds quickly and pretty linearly all the way to the redline. Like in the Safari, the XUV700's tyres are almost overwhelmed by the sheer amount of torque coming through the front wheels, until the traction control system steps in. The Aisinsourced 6-speed automatic gels well with the engine and helps make quick progress rather effortlessly.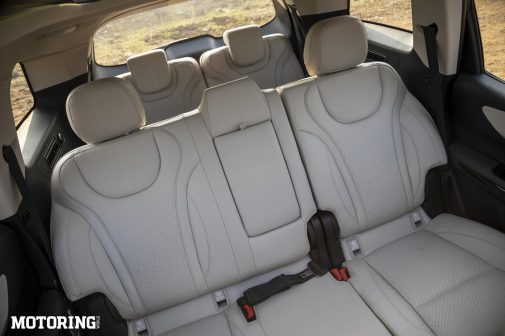 If you want an all-wheel-drive system and drive modes — quirkily named Zip, Zap, Zoom and Custom — you'll have to opt for the 182-bhp 2.2-litre diesel engine option and mark them off in the options table. There is a point to note, though; neither big SUV is particularly frugal, with the large petrol engine in the Mahindra delivering about 7 kpl in a mixed driving cycle. The Safari managed just under 10 kpl.
Neither SUV is meant to be a corner-carver, but they both tackle bad roads with supreme confidence. The XUV700 is particularly adept at this task, both at low speeds and high. It lends a certain air of confidence when sudden direction changes are needed, but there's no getting away from just how big it is. I was trying to squeeze into a narrow lane, at one point, next to a Merc GLC and I felt like I had the larger vehicle in that scenario. Still, it's deft enough when there's a certain amount of space. Likewise, the Safari feels like a lumbering giant in traffic, and tight turns take some strategic planning and more three-point turns than you'd think.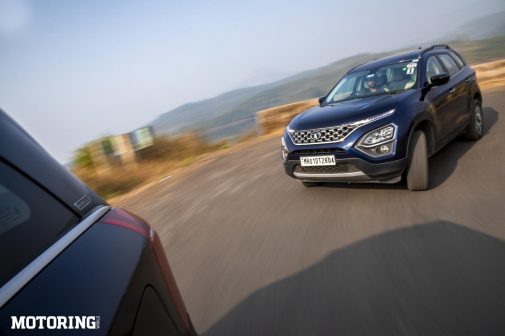 Inside, both are cavernously spacious, helped in part by the panoramic sunroofs. The Safari, in its top-spec form, has a six-seat layout, with captain's chairs in the middle row. They are really quite comfortable, and despite their adjustability and size, there's enough room in the third row for medium-sized adults. Meanwhile, Mahindra offers the XUV700 in five-seat and seven-seat form, though the range-topping AX7 variant is only available as a seven-seater. The rear-most seats are suited to children, though the area is better used as cargo space; the seats fold flat (as do the Safari's) to make that possible. While the rear seat experience is excellent, I did prefer the front seats for their bolstering. One aspect that did bother me, on both SUVs, was the off-white upholstery and surfaces; they'll become dirty very quickly.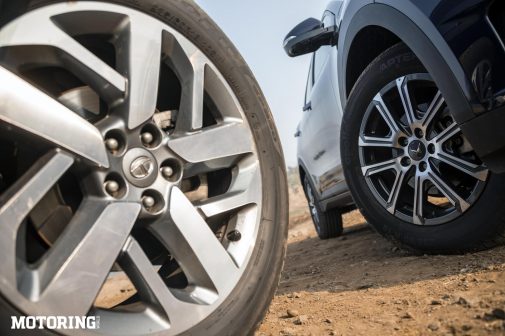 When compared to their forebears, the XUV700 and the Safari are several leagues ahead in terms of their feature lists. Fully-loaded versions come with everything from six or more airbags, an electronic parking brake, auto headlights and wipers and a bevy of electronics to keep these sizable SUVs in check. And the kit that makes them so easy to live with ranges from wireless chargers and air purifiers to multi-speaker (and subwoofer) audio setups. I have to admit the Safari's nine-speaker JBL ones carried a greater variety of sounds, with more clarity, than the XUV's 12-speaker Sony system, but imagining the sort of electrically hazardous aftermarket systems I had seen in their predecessors, I thought that this was a massive step in the right direction.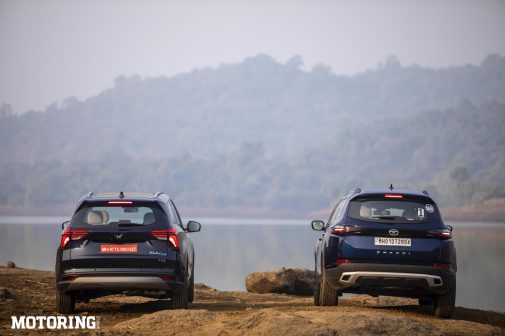 The XUV700 goes beyond what you'd expect from something in this price range, by offering an almost Mercedes MBUX-like touchscreen and digital instrument cluster. It's pretty simple to use, informative, and clear, even in direct sunlight. Further, Mahindra offers a 360-degree camera, blind spot monitors, autonomous functions such as emergency braking, adaptive cruise control, traffic sign recognition and driver drowsiness detection.
I'm a proponent of hatchbacks and yet, I can see the appeal of driving around, or being driven around in a massive, comfy, tech-heavy SUV. The commanding driving position, the luxury, the approachable price tags – they really do work. The sales and bookings figures speak for themselves. Mahindra and Tata have worked hard to get where they are, and it shows in their products; it's understandable that national pride comes into the buying decision. Considering this wasn't a direct contest — we'll bring the XUV700 diesel-automatic next time — there isn't an actual choice to make here. But there is a winner, and that's the Indian consumer. I can't wait to see where this journey leads.
AUTODATA
Mahindra XUV700 AX7 (Luxury Pack)
POWERTRAIN
Displacement:
Max Power:
Max Torque:
Transmission:
1997cc, I4, turbo-petrol
197 bhp@5000 rpm
38.75 kgm@1750-3000 rpm
6AT
DIMENSIONS
L/W/H(mm):
Wheelbase:
Ground Clearance:
Kerb Weight:
Fuel Capacity:
4695/1890/1755
2750 mm
NA
NA
60 litres
PRICE
Rs 21.29 lakh (ex-showroom, India)
AUTODATA
Tata Safari XZA+
POWERTRAIN
Displacement:
Max Power:
Max Torque:
Transmission:
1956cc, I4, turbo-diesel
168 bhp@3750 rpm
35.69 kgm@1750-2500 rpm
6AT
DIMENSIONS
L/W/H(mm):
Wheelbase:
Ground Clearance:
Kerb Weight:
Fuel Capacity:
4661/1894/1786
2741 mm
NA
1825 kg
50 litres
PRICE
Rs 21.95 lakh (ex-showroom, India)