It's a matter of great pride that there are only two manufacturers — both Indian — that can cater to those who need an affordable rough and tough vehicle, which will also serve most other needs. I'm talking, of course, about the Mahindra Bolero Neo and the Tata Punch. Neither of these SUVs have a four-wheel or all-wheel-drive system, but they are claimed to be among the few that can actually keep pace off the beaten path, and take you to places few other 'SUVs' in the market could. They both also go about that same task in completely different ways.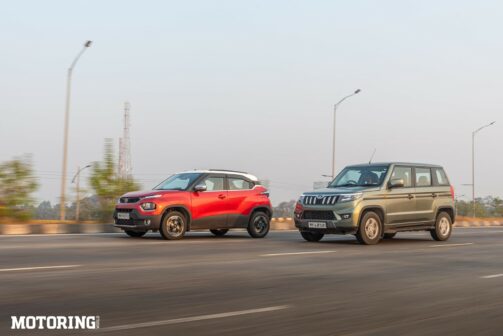 The Tata Punch is a front-wheel-drive, petrol-powered, monocoque-bodied compact SUV that has an automated manual transmission, while the Mahindra Bolero Neo comes in a rear-wheel-drive format, has a diesel engine, a manual gearbox, and a ladder-frame chassis. These two SUVs couldn't be more different if they tried, but it's somewhat amazing that they go around doing very similar jobs. To look at, I'd say both have the requisite strong stance and beefy appearance, but the Bolero Neo looks the part a bit more. Those straight lines, that boxy shape, and the macho styling — along with the fact that the footboard as necessary — are in line with what Mahindra wants to portray; a go-anywhere SUV.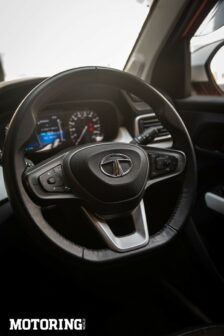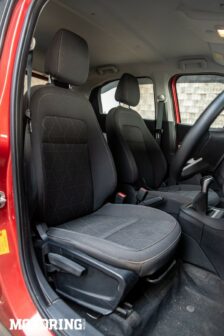 Meanwhile, the Punch doesn't lack for a sturdy feel and look, but those gracile LED DRLs and tail lights, and the comparatively smaller (and squatter) stature means that some may not take the Tata as seriously as the Bolero Neo, but they would be mistaken. There's more than enough going on in the Punch's styling — from the large headlight units to those flared-out and squared-out wheel arches — that would assure most that this can be taken off-road. Both, the Mahindra and the Tata have more than adequate ground clearance (184 mm and 187 mm, respectively), assuring those taking it off the beaten path that you won't hit the undercarriage if driven properly.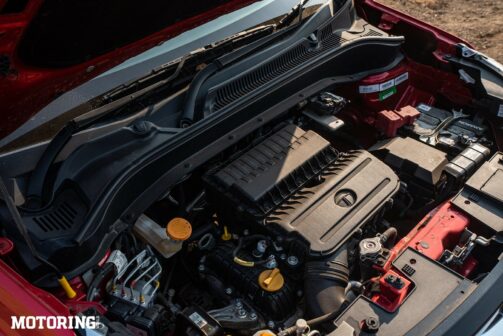 On the inside, both these spacious compact SUVs have the necessary commanding view out, even when their respective driver's seats (which offer great overall support) are set to their lowest position. It does take a bit more effort to get into the Bolero Neo, but that running board does take away some of the hassle. On the other hand, you won't have any difficulty getting into the Punch, but remember to close the door with you as you get in — as the door Petrol unit ok for off-road, but needs more oomph opens up to 90 degrees, you won't be able to reach it if you're already seated. Admittedly, the Tata's nearly all-black (with silver highlights) cabin doesn't look as plush as the Mahindra's, thanks to the latter's light beige and black theme, but the former is better equipped.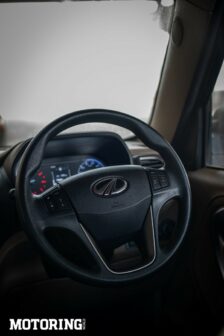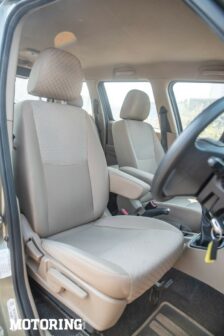 That's a bit surprising as the Punch Creative IRA DT AMT costs Rs 2.52 lakh less than the Neo N10 (O) seen here. Tata offers features such as auto headlights and wipers, a rear camera, leatherette on the steering and gear, Android Auto and Apple CarPlay, a climate control system, power folding mirrors and keyless entry and go, and a semi-digital instrument cluster. However, there's one interior feature that the Punch misses out on, and that's the front armrest — the Neo has individual armrests for each front seat, so none of that elbow jostling will take place here. The Mahindra also has a third row of seats, which honestly, won't seat adults comfortably. The space is better used to carry luggage — with the last row folded, there's a significant 384 litres available.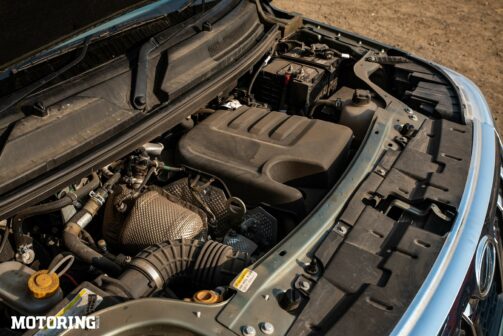 Both, the Mahindra and the Tata, may be two-wheel-drive models, but they come with technology that are meant to make them quite capable when taken off-road. The Bolero Neo gets a mechanical locking diff (Mahindra calls Multi Terrain Technology), while the Punch AMT comes with what Tata calls Traction Pro — in essence, when the Punch is at a standstill, the system uses the front brakes to clamp down on the wheel where it detects slip. The Neo's mechanical locking diff needs no explanation, and it works beautifully at any speed to give you the traction you need over loose gravel. The Punch isn't as proficient clambering over dusty trails, but it's still surprisingly good at it.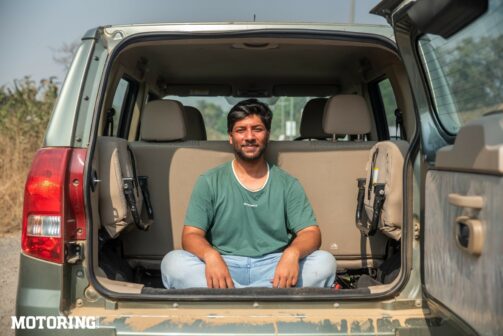 That stiff chassis, the absolutely brilliant ride-handling setup, and the way the underperforming 86-bhp 1.2-litre petrol engine is tuned (everything in the bottom-end and nothing else), make the Punch far more capable than one would initially assume. Even the AMT gearbox (if used in manual mode) delivers what it needs to, when it needs to. The Punch will take on a mild trail with ease and keep you in more than decent comfort while doing so. Of course, the ladder frame-built Bolero Neo manages to go a bit further, and do a bit more than the Punch, but the fact that the Tata and Mahindra are close enough matches speaks volumes.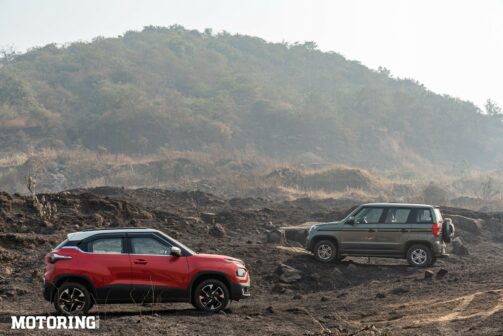 After all, the Punch is certified with approach, departure, and breakover angles of 20.3 degrees, 37.6 degrees, and 22.2 degrees, respectively, and a water wading depth of 370 mm. Even if the Punch will be used only in urban areas, you can be assured it'll handle Maharashtra-level bad roads, and Mumbai-level flooding, with considerable ease. However, it's only natural that the Neo will outdo the Punch over rougher stuff, and a lot of it is down to the platform, and the fact that there's a torquey 26.5-kgm 1.5-litre diesel engine.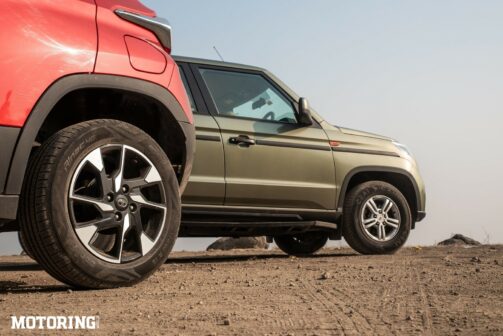 What also enhances the Neo's off-road appeal, is the hydraulic-assisted steering — feedback is quite good, and turn-ins always feel sharp, and on-point. Those thick, high-profile 215/75 R15 tyres also make sure those sharper bits aren't felt at all in the cabin. While you'll know exactly when the mechanical locking differential kicks in — there's a very audible clunk and a bit of a jerk — you'll also feel rather indestructible once you go over rather foreboding terrain. It feels supremely durable, too, in a way that recalls an adjective that hasn't been used in a while, 'tank-like'.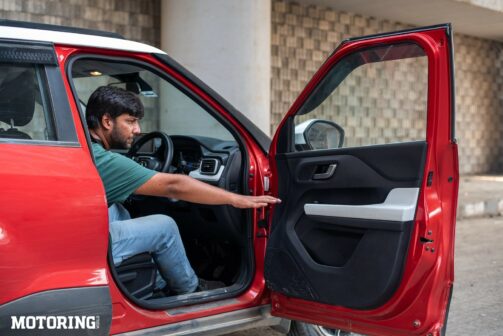 For the sake of argument, I should make mention of their respective on-road capabilities as well. In this scenario, the carlike qualities of the Punch shine through beautifully as at this price point, there's nothing that rides and handles quite as well as this small Tata SUV. The only chink in its armour is the anemic three-pot petrol engine. Meanwhile, the Bolero Neo is typical in some aspects — the body-on-frame platform means you will feel some of that body roll, and a bit of bounce at higher speeds. Nonetheless, the Mahindra does a more than admirable job on the road, though even its three-cylinder diesel unit does feel underpowered on the highway. Its 5-speed manual isn't the slickest either, but that clutch action will ensure your left foot doesn't tire too quickly.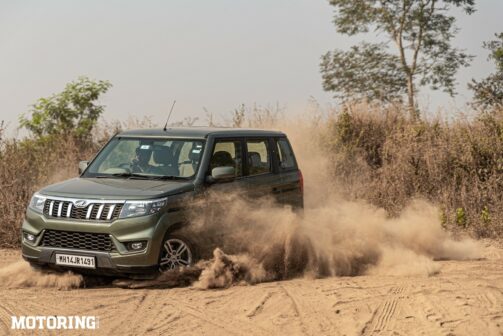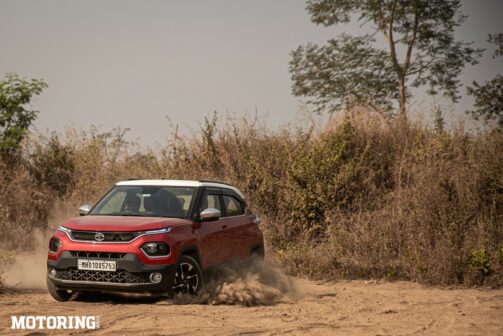 All in all, these two compact SUVs are definitely the toughest of their kind. They're capable of reaching places you wouldn't have thought of in a two-wheel-drive vehicle, and they seem to make progress over rough ground with considerably more ease than one would attribute to them. I'm proud of Tata and Mahindra for making these vehicles, and it seems the Indian buyer agrees with me — an average of over 11,000 Punchs are sold every month, while the Neo averages about 8000 a month, both of which are commendable figures.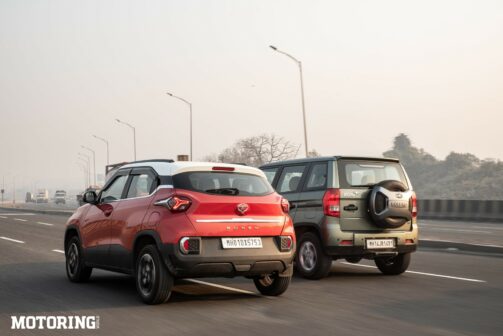 For me, this isn't a choice of one over the other, because, frankly, other than the fact that they are compact SUVs, there's no real comparison between the Punch and the Bolero Neo. Still, if one were to ask which I'd recommend, then I'd phrase it thusly — if you're more of an urban commuter with occasional off-road requirements, get the Punch. If your commute is primarily rural, buy the Bolero Neo with your eyes closed. Honestly, either way, you've got a great on-road and off-road compact SUV, which will generate a sense of pride. You can't ask for more than that.
AUTODATA
Mahindra Bolero Neo N10 (O)
POWERTRAIN
Displacement:
Max Power:
Max Torque:
Transmission:
1493cc, I3, turbo-diesel
99 bhp@5000-6000 rpm
26.51 kgm@1600-3500 rpm
5MT
DIMENSIONS
L/W/H (mm):
Wheelbase:
Ground Clearance:
Kerb Weight:
Fuel Capacity:
3995/1795/1817
2680 mm
184 mm
1626 kg
50 litres
PRICE
Rs 11.21 lakh (ex-showroom, India)
AUTODATA
Tata Punch Creative IRA DT AMT
POWERTRAIN
Displacement:
Max Power:
Max Torque:
Transmission:
1199cc, I3, petrol
86 bhp@6000 rpm
11.73 kgm@3300 rpm
5AT
DIMENSIONS
L/W/H (mm):
Wheelbase:
Ground Clearance:
Kerb Weight:
Fuel Capacity:
3827/1945/1615
2445 mm
187 mm
1035 kg
37 litres
PRICE
Rs 9.47 lakh (ex-showroom, India)