'Excuse me, are you Pablo?' I paused, halfway through biting into a brownie. The lady asking the question was a teacher at my old boarding school in Ooty — where I was attending its 60th-year celebrations along with many other ex-students — and she looked like a senior one at that. She had a neutral expression on her face, and I suddenly felt like I used to decades ago when a teacher asked me a potentially loaded question. I felt an urge to blurt 'Yes I am, and whatever it is, I didn't do it'; ultimately I said 'Guilty as charged, nice to meet you.'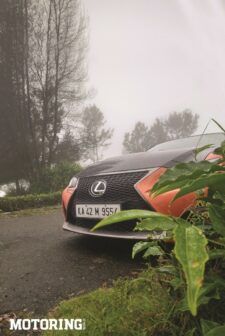 Her expression didn't change. 'Is that your orange car parked near the front lawn?' This wasn't sounding promising. I had indeed parked the Lexus RC F Coupe in that spot, having informally taken permission to do so from a trustee; ordinarily, I would have had to take a shuttle bus up to the school from a nearby hotel, since there was little room for private cars to be parked on the premises. I had visions of raised eyebrows and wrinkled brows among the staff at this special privilege being accorded to me. 'Er, yes it is' I answered, fully expecting to be asked to move it. 'I thought so. It's causing quite a commotion, I have to say.'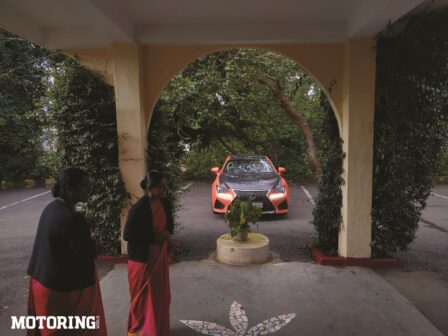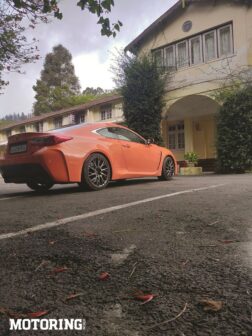 By now I had involuntarily fished the key out of my pocket and begun to walk towards the car when she said 'If you don't mind, I'd like to take a picture of myself with it — it looks so fast. Word has spread all over Ooty about it, and we had people coming up to school just to look at it. The students are, of course, thrilled to see it here.' She was smiling by now, and I felt a sense of relief flood over me; I wasn't destined for the principal's office after all. 'Of course, you can take a picture — in fact, let's go and take a few right away,' I said, and off we went.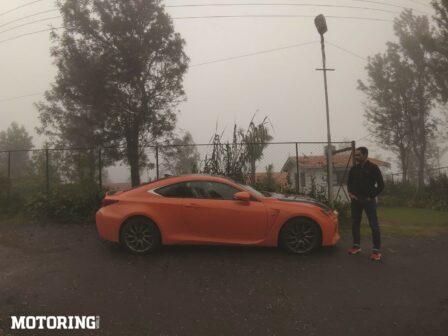 What were you doing with a Lexus RC F Coupe at your school reunion in Ooty?' you may well ask. That's easily answered. For one, I'm officially middle-aged now, and what could be more indicative of a mid-life crisis than driving a thundering great sportscar to a reunion? May as well make a dramatic entrance while you still can and all that. For another, I rather enjoy driving thundering great sportscars no matter what the occasion, be it a reunion or a run down to the shops to buy milk and eggs. Importantly, though, this wasn't my first time bringing a high-powered attention magnet to school. A decade ago, I'd driven a drop-top Mercedes-Benz SL 350 to the school's 50th-year celebrations; my intended aim at the time was to 'rock up to the reunion in the SL, create a bit of a stir, have a party and leave in a cloud of tyre smoke', and I had achieved every one of those objectives and many more besides. Pulling off a repeat performance ten years later seemed like an appropriately silly thing to do, and the good folks at Lexus had just the car for it.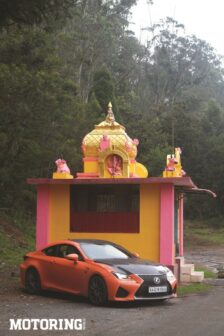 To be clear, the RC F isn't a new machine by any means; there's a 2022 model available abroad with a bunch of upgrades, but the car in this story has been around in India for almost five years, and has been featured in MW's pages previously. The important thing was that I hadn't gotten around to driving it, for whatever reason, and was curious to discover how it would perform on an 800 km-plus road trip (and also to discover the effect it would have on my unsuspecting school mates). Other modes of transport were suggested to me, such as EVs and regular SUVs, but I shot those down because they sounded dull — I wanted something with a sense of drama and occasion, and a naturally aspirated 5.0-litre V8 with 461-bhp sounded like just the (slightly politically incorrect) ticket.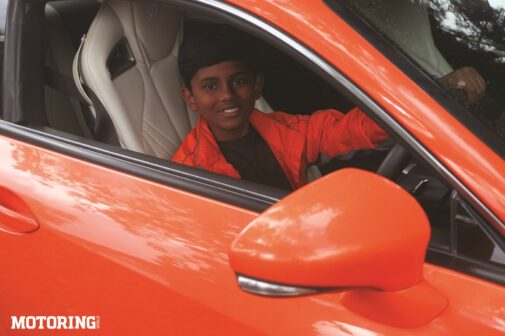 Visually, this RC F is a bit lairy, what with its KTM-like orange/black colour scheme and carbon fibre roof and bonnet — perfect for searing some eyeballs, then. It's a design that's aged reasonably well, despite the fact that its nose isn't as striking as the rest of its body. The 19-inch alloys shod with appropriately thin tyres, the pop-up spoiler, the vents behind the front tyres, the quad exhaust tips, and the sculpted butt; all of these contribute to an air of aggression that somehow manages to be quiet, as well as in-your-face. This car is ageing very well, but it's still ageing and it shows — its rivals from Germany are well ahead on the design front, and only Lexus' own LC 500 can claim to truly run with that lot in terms of looks. Looks aren't quite everything, however, and I certainly would not request the RC F to immediately vacate my bed.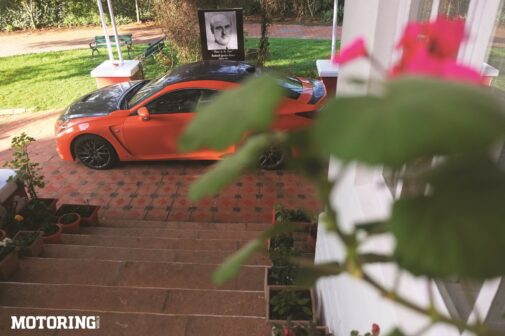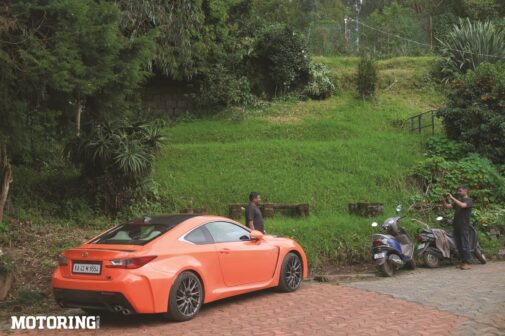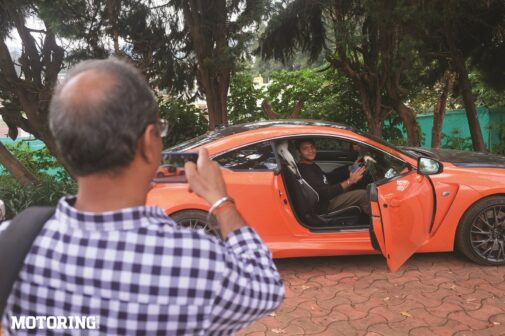 The day I set off from Bengaluru for Ooty, I was convinced that I would require an amphibious vehicle for the job rather than a sports coupe. Some kind of Biblical floods were afflicting various parts of the city — with the threat of more rain looming — and I didn't want to be the one turning the RC F into a large paperweight. Thankfully the weather held, which meant that I could concentrate mainly on getting the car safely through Bengaluru's execrable roads — and I was pleasantly surprised at the relative ease with which I was able to do so. The RC F is a low-slung car, but it has (just about) enough ground clearance to negotiate speed breakers and large potholes, which makes it something you can use pretty much every day.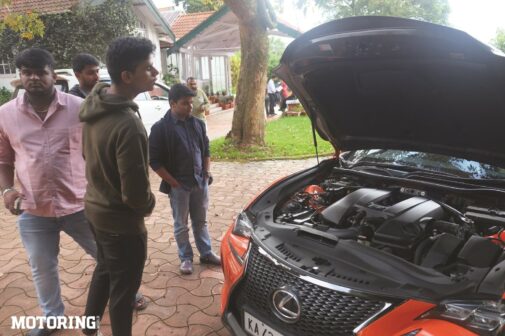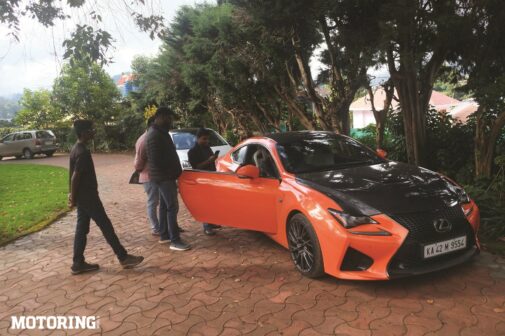 The cabin doesn't exactly hurt, either. The seats are fabulously finished and equally comfortable, there's enough space for two adults (the rear seats are a bit of a punishment posting) and everything else is put together in a top-notch way. True, the infotainment system is probably the most infuriating one I've ever used (or not — I gave up after a point because the touchpad for it was so wildly inaccurate), and some of the stalks and switches look like they're off a Camry, but even though the interior doesn't feel as special as the ones put together by the Germans, it all… works. You begin to form a complaint in your head, but then you tell yourself 'Nah, it's fine, I can live with it.'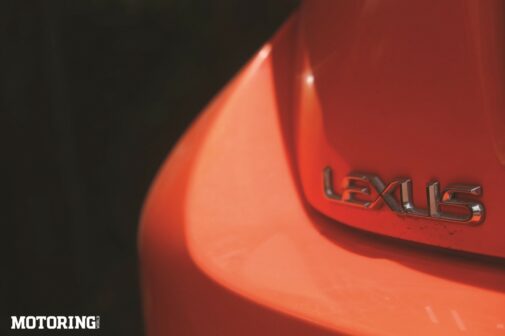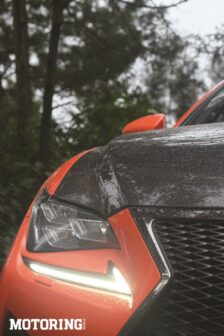 In any case, even if I had allowed those complaints to form fully, all of them would have been blown away the instant I floored the drilled-steel accelerator, which I did as soon as I found a suitable stretch of highway once I'd crossed into Tamil Nadu (sorry Karnataka, you lose the roads game hands down). The RC F weighs a formidable 1795 kg, which is almost 200 kg more than some of the current cars in its class, and you feel every single one of those kilos while you're driving it, especially when you're throwing it around corners. Nail the throttle, though, and you also feel every single one of those 461 thoroughbreds neighing and galloping off into the distance, their hooves pounding the ground into submission.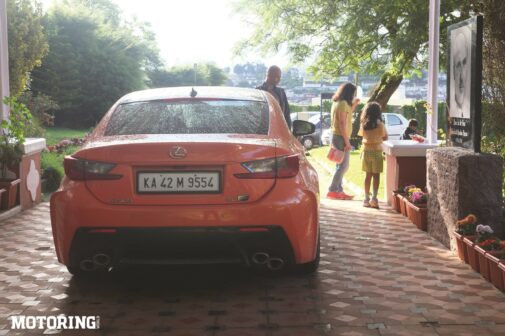 There are few more thrilling experiences in the automotive world than a naturally aspirated V8 being flogged, and the otherworldly sounds the RC F makes while this happens are a huge bonus. Lexus artificially channels some of those thunderous noises into the cabin, but I'm glad they do because they elevate the driving experience no end and make you want to push the car harder, a much-needed emotion in an age of increasingly sanitised cars (some of which are, ironically, made by firms like Lexus). This is a rev-happy engine, with peak power arriving at a high 7100 rpm, and I found myself hunting down that redline rather more often than was strictly necessary, just to feel the kick in my pants and hear the engine growl as the car blasted its way towards the horizon. As a result of these antics, I also heard the RC F slurp-and-burp its way through a somewhat frightening number of fuel stops; I'm embarrassed to reveal its efficiency figure, and will just say that it was in the lower single digits. Did I care, though? Not a hoot.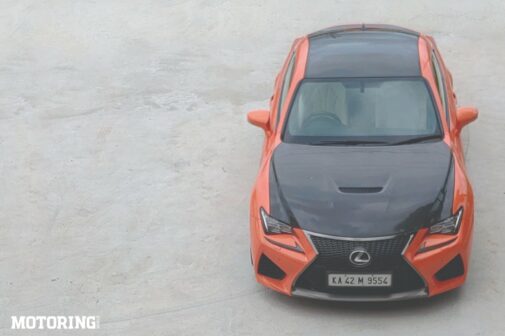 Climbing the hills of the Nilgiris en-route to Ooty, I was able to find some relatively deserted stretches and indulge in just a tiny bit of corner-carving hooliganism, which is to say that I flung that damn car full-tilt into bends, and exited them with the front windshield facing where it normally shouldn't. This wasn't very difficult to do, with rear-wheel drive, some throttle control and adjustment of the electronic nannies, and the brakes were much more than up to the job of keeping the car in one piece. I could feel the car's sheer weight overwhelming its grip levels at times, but that was just part of the fun — I loved it. The ride quality on offer was surprisingly acceptable, too; frankly, I had expected to have my newly-installed dental crowns shaken loose by the time I reached Ooty.
When I did drive into the Blue Mountains School, my beloved alma mater, I was as fresh as the proverbial daisy and ready to have a right old time, which I proceeded to do over the course of the next couple of days. Throughout, the RC F was a constant talking point with old and current students alike; at one point, I saw a young lad genuflecting before it. Entire groups of teachers took photos with it. One current student dressed up to match the RC F's colour and made his father take photos; he then sat me down for about 20 minutes and asked me searching questions about every aspect of the car. Another chap wanted to rev the engine, which I let him do; I had to step in after it sounded like nuts and bolts were going to start flying through the hood.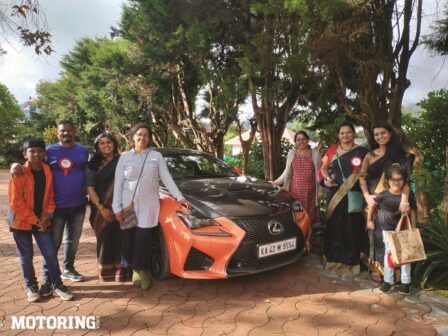 It would be an understatement to say that the RC F was a certified box office smash at the reunion, and I was very glad I had chosen it as my ride. It's an old-school, flannel-shirted bruiser with Lexus-levels of refinement and a thrilling soundtrack, and it wears its imperfections on its sleeves with pride, which is very endearing. It's also among the last of a dying breed, with its naturally aspirated, thuggish V8 a veritable dinosaur in the era of EVs and hybrids; I was very glad I had the return leg of my journey to look forward to, I can tell you. I have no idea what car I'll drive to the next reunion a decade from now, but I'm willing to bet it won't be half as entertaining as the RC F.