If you were to somehow gain access to the specifics of social media uploading data from different parts of the world, you would almost certainly see a huge spike coming from southern Goa on the 26th of this month. I'd be willing to wager that almost everyone with a smartphone between Cavelossim beach and Karwar, in Karnataka, will at some point have shot a video of a Lamborghini (or 20), and can you blame them? I was driving in that convoy, and even I had to suppress a constant urge to whip out my phone and record the living daylights out of what was going on.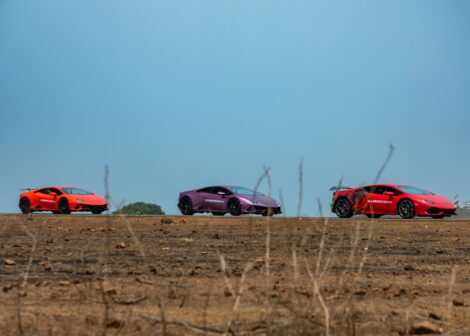 To wit, a very large number of Lamborghinis of all shapes, colours and sizes were driving south from the Leela hotel in Cavelossim to the border of Karnataka and back. Why was this happening? Because of the number 400 — that's how many Lamborghinis have been delivered in India since 2007, not to mention the fact that Lamborghini India recorded an 86 per cent growth in sales last year alone (Pandemic? What pandemic?). To mark the occasion, it decided to throw a party — its third Lamborghini Day event for its customers, in my home state of Goa (no abuse, please). An Urus was available to drive, so was that something I'd be interested in, Lamborghini asked. I answered in the affirmative almost before they asked the question, and showed up for the flag off, where the quite amazing sight of all the Lamborghinis present for the event greeted me. I quickly located the Urus I was to drive — looking super slick even in white — flipped the red fighter-jet style ignition cover over and fired up Lambo's uber SUV; it settled into a low, burbling idle and I was all set.
I wasn't expecting a high speed, Cannonball Run-style driving experience, which was just as well, since the roads of Goa don't really permit any such tomfoolery. They're in good shape for the most part, but they're also narrow and run through almost continuous stretches of habitation, so unless you want a hapless pedestrian as a hood ornament, you're best advised to take it easy. Frankly, much as the combined sexiness of all the Huracans and Aventadors ratcheted things up to an R-rating, the Urus was the ideal vehicle for a drive like this — comfortable, hilariously powerful, practical (I use that word carefully) and, most importantly, with enough ground clearance to not have to clench your buttocks every time a speed breaker or pothole hove into sight.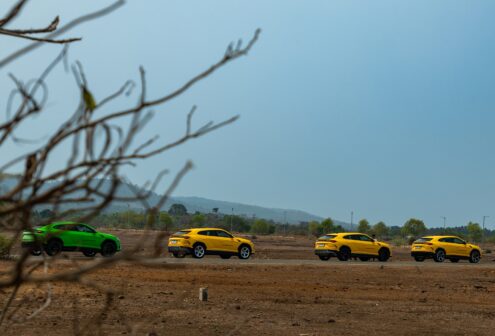 Our exotic convoy rumbled, burbled and popped its way through some quaint back roads on the way to Karwar, causing a series of sensations, and on the scenic NH66 on the return leg. If anything, the tumult we caused here was even greater, given that it's a very popular and crowded highway, with tourists driving into and out of the state regularly; I can guarantee that nobody who saw us that day will ever forget the sight.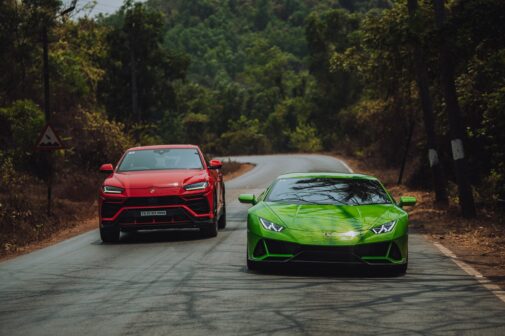 Back at the hotel (and wishing I could just go out and drive again), I chatted with Sharad Agarwal, who has the enviable position of being the head of Lamborghini in India. He was upbeat about the future of the brand in the country — despite the superconductor shortage and the almost overnight move towards EVs — and mentioned that although Lamborghini will move in the hybrid direction to begin with, it's in no hurry to do so. 'We don't have to be the first at everything, so we will monitor the direction in which the industry and technology is heading. We do, however, want to be the best at everything', he said. If that means that the world gets to drive Lambos with IC engines for the next few years, I could not be happier. Just remember to invite me to your next drive as well, Lamborghini.
PHOTOS Lamborghini India