To go against the mainstream is an inherently human trait. When people with a certain point of view gather, there are always those who will have an alternate, if not completely opposite, opinion. Few cars exemplify the counterculture movement like the Volkswagen Type 2 (T2), also affectionately called the Kombi, hippie-van, the Combi, or the Microbus, and the reason is obvious. It gained popularity all around the world for being an affordable and spacious, go-anywhere vehicle that could accommodate more than five people. But it was the fact that it was a counter to the sleeker mainstream sedans of the time, and that it was used by those who were steadfast in their position to oppose the mainstream.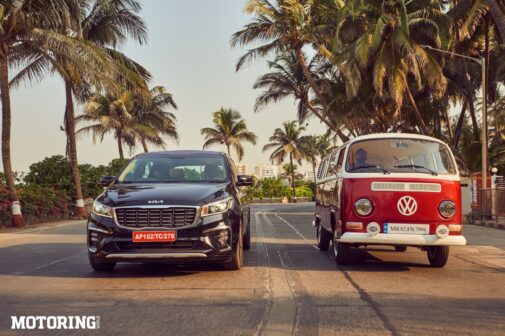 Even in India, the hippy culture found many adherents and opponents. The arrival of The Beatles in India in 1968 to experience Transcendental Meditation (TM) — thereby eschewing the druggy aspects of the movement — was a major milestone here, and even mainstream audiences were exposed to a somewhat degenerate version of the culture in the 1971 hit by Asha Bhosle, Dum Maro Dum. It's almost poetic that the beautifully restored VW Kombi you see on these pages rolled out of VW's factory in October 1971. Keith Mascarenhas, the owner of this piece of history, is such a fan of classic VWs that he's owned three Kombis (a '67, a '72, and a '73) and even eight Beetles until now.
'It's a labour of love, and it takes a lot of time and patience,' he said when asked why he's taken up so many old VWs to restore. He got his hands on this 1972 Kombi a little before the first lockdown, and has painstakingly brought this atypical eight-seater, right-hand drive model to its former glory, under the hands of a trusted restorer. In fact, other than the fog lamps, it's about 95 per cent original down to the dark beige leatherette upholstery, which is a monumental achievement.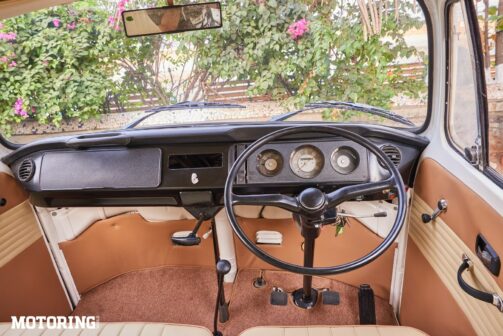 The only other change is the paint finish. 'It was originally an offwhite colour (officially called Pastel White), but I do think this red and white finish suits it better,' Keith explained. 'It even goes with the interior now.' He's also put in the big (and of course, original) VW logo at the front as, 'Those cars made in 1971 didn't have the iconic logo and the face looked bare without it.'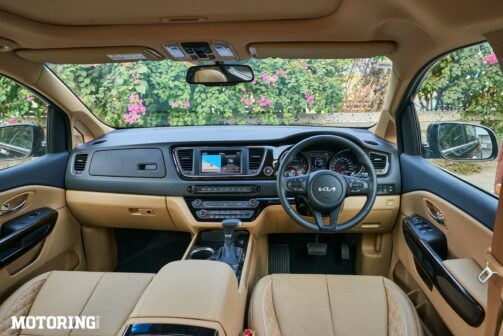 Speaking of iconic, I love the rorty sound that this Kombi's 50-bhp 1584cc air-cooled flat-four engine makes, and the way it hustles, albeit for a short distance. By today's standards, operating the four-speed manual and clutch is a tad cumbersome but it feels mechanical in that way that makes you appreciate the old-school engineering that's gone into making this van.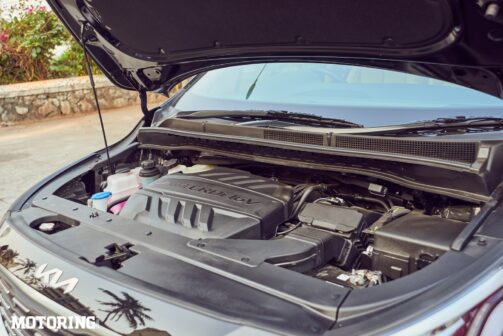 Settling into those springy, yet comfy, I felt that party-bus wine that so resonates with the Kombi. So much so that even just sitting in those seats with Saurabh for a few shots led to a rather funny, yet philosophical debate on aspects of Indian law that are holdovers from times when our perceptions were different, and how they could be done away with.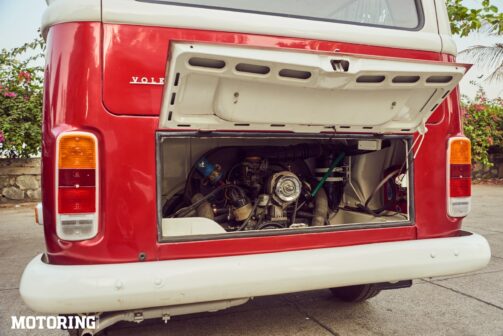 There is some irony to the fact that in some places, large portions of the hippy culture — proselytising free love, freedom of movement, free speech, and a peace for all — have become almost mainstream. And there's a corollary in the world of automobiles as well. Vans, now known more popularly as MPVs, have become utterly conventional, but the idea of them symbolising anything has not. The sense of freedom that's associated with the Kombi is not something that can be manufactured, which is what makes the VW Microbus such a treat. And yet, after having driven Kia's large MPV, the Carnival, for a significant period, I thought that this car has the potential to symbolise something similar, yet new.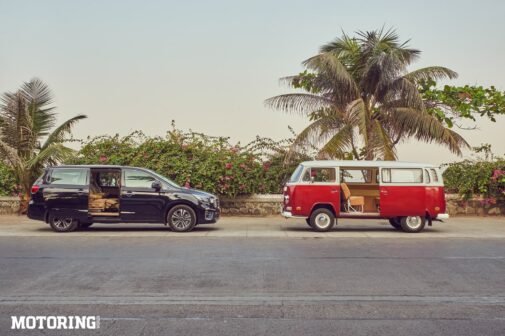 It's not that the Carnival is the most affordable MPV (look to the Kia Carens for that), nor does it have the weight of history behind it. What it does have, is the ability to make life quite comfortable and easy, especially in terms of road tripping in a group. Despite its size, the Carnival is surprisingly easy to manoeuvre in the city — it's well over five metres in length and weighs over 2.2 tonnes — and is a conch to drive on the highway for quite long periods. The pliant ride and the torquey 197-bhp 2.2-litre diesel engine help massively in that regard.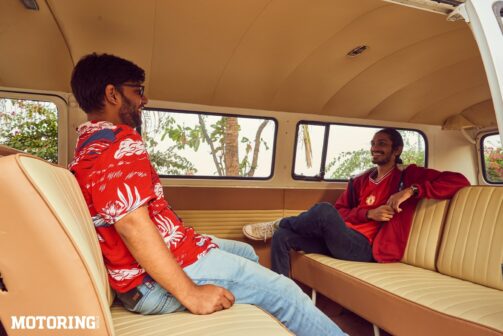 And don't get me started on that rear seat experience, which for this budget, is pretty damn good. The amount of space, the individual rear sunroof, the well-cushioned captain's seats in the middle, and the very usable and quite plush third row all make for a very homely feel. I can see myself spending hours here with my friends, something the VW also brings to mind. Whether the conversation will be as scintillating is something that I'll have to experience when I can, and I plan to as soon as I can. Even if I'm alone, the rather sweet-sounding eight-speaker music system is enough to keep me entertained.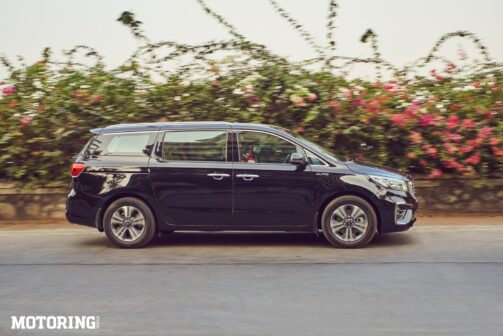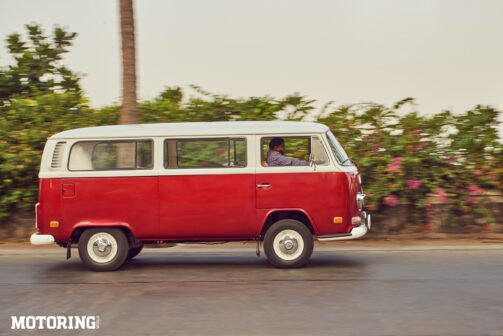 Having only recently restored it to its former glory, Keith's taking it slow and steady in terms of road trips, for now. It'll have to be when Keith is ready to take his Kombi on a road trip. Unlike most road trips I've gone on, I'm going to plan every detail, and get as many people along for the ride. Excuse me while I find an Airbnb somewhere in Goa.
We'd like to thank Keith Mascarenhas for allowing us to bask in the glory of this historic car.
AUTODATA
Volkswagen Type 2
POWERTRAIN
Displacement:
Max Power:
Max Torque:
Transmission:
1584cc, flat-four, petrol
50 bhp
NA
4MT
DIMENSIONS
L/W/H (mm):
Wheelbase:
Ground Clearance:
Kerb Weight:
Fuel Capacity:
4420/1720/1940
2400 mm
NA
NA
NA
AUTODATA
Kia Carnival Limousine Plus
POWERTRAIN
Displacement:
Max Power:
Max Torque:
Transmission:
2199cc, I4, turbo-diesel
197 bhp@3800 rpm
44.87 kgm@1750-2750 rpm
8AT
DIMENSIONS
L/W/H (mm):
Wheelbase:
Ground Clearance:
Kerb Weight:
Fuel Capacity:
5115/1985/1755
3060 mm
180 mm
2201 kg
60 litres
PRICE
Rs 34.49 lakh (ex-showroom, India)