I recently came across an interesting quote by the Indonesian writer Toba Feta. "Each man lives in many worlds within different lives. The mind can only see a world in which it has lived and located." Quite a poignant thought, if you ask me. I had been thinking about this as I drove around a section of a highway that I'd been on more times than I could remember, but today it felt different. For the first time, I drove on it with my wife, our beautiful 10-month-old daughter, and a couple of really close friends — and it felt like a different world, with a level of excitement and happiness that I had never felt before. As I sit to write this story to share with you, I look at the Kia Carens, which is the reason I'm doing so.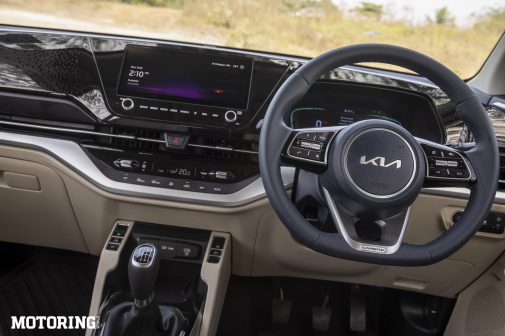 An amalgamation of the words 'Car' and 'Renaissance', the Carens continues Kia's tradition of offering a fresh take on the segment it's competing in. Thus the categorising of the Carens as a Recreational Vehicle rather than just a family car proves just how well it has done its homework in the country. The average Indian household size is around 4.8 people, and this data is from 2011. Since then, we have probably added more limbs to the tally than a few European countries combined. Here's another interesting fact — passenger car penetration in the country is still around 20 per 1,000 people. If you combine these two facts and are asked to present a concept for a new car for India, you would not be wrong in saying that we need more 5+ seater vehicles that offer great comfort, features, desirability, and yes, neighbours' envy.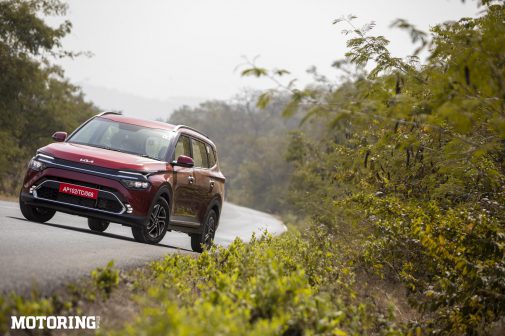 I am extremely glad to see that safety has gone from being a passing thought to the core decision-making parameter for the Indian car-buyer — and the Carens has arrived at the perfect time. With every single variant offering 6 airbags as standard, Kia is not just establishing a new benchmark for how things are done in the segment, it's also knocking on doors and waking up players in other segments as well.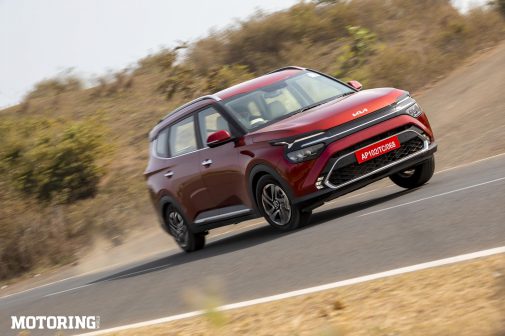 The Carens I'm driving is the top-spec, 6-seater Luxury Plus trim, with captain seats and a 1.4-litre turbocharged petrol engine that's mated to a DCT. Apart from the safety net of 6-airbags, there are other safety features here that justify the 'From a different world' tag that Kia is using. You get disc brakes all around, tyre pressure sensors, ABS, BAS (Brake Force Assist System), ESC (Electronic Stability Control), HAC (Hill-start Assist Control), and DBC (Downhill Brake Control). It's the excellent KIA VSM, or the Vehicle Stability Management, that deserves a special mention. This lets the Carens easily get through less-than-perfect road conditions, which could otherwise lead to a vehicle losing control. The Carens' VSM provides further enhancements to vehicle stability and steering responses in situations like a slippery road, or when a change in the coefficient of friction between left and right wheels is detected. The car simply does not have a direct rival in the segment, based on these parameters alone.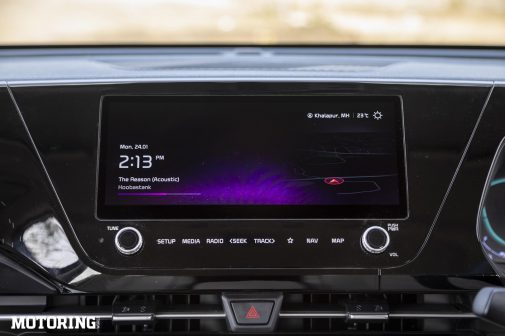 To sweeten the deal, there's the extremely low 37 paise/ km maintenance cost that Kia is promising. It's offering a standard 3-year/unlimited km warranty on the Carens. This price, I reckon, is brilliant for a peaceful 5-years. There's also the fact that the service interval is 10,000 km, and the service for the first 20,000 km or roughly two years will be free in terms of labour costs; you will only need to pay for consumables like lubricants. I could go further into my research on the Carens' impressive ownership costs, or its brilliant safety tech, but where it also excels is in giving you an experience of comfort, premium-ness, and presence. All these, at its price point, make the Carens an irresistible offering. This drive let us all experience the suite of technological features the Carens has, and the smartly-designed cabin. With a premium feel and great ergonomics, it's a fabulous place to be over long drives; the brilliant Bose audio system doesn't hurt, either.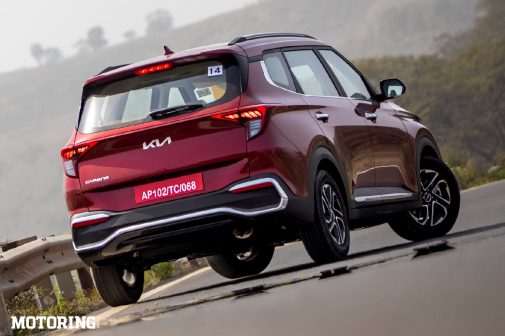 We headed towards the stunning Tree House Resort just before Jaipur, but instead of taking the usual NH11 route, we took a slightly longer way through Alwar and the Sariska National Park. The route allowed us to experience every bit of the Carens' comfort, features, and performance through not just well-laid highways, but also country lanes as well as narrow village roads. One thing was evident through the journey — it turns heads and has a delightful character, and the Recreational Vehicle tag is definitely appropriate. This car is from a 'Different World' all right, and a job very well done by Kia — it has a real star in the Carens.