Nestled deep in the state of Gujarat is a city so rich in culture that UNESCO recognised it as India's World Heritage City (first of its kind) in 2017. Its multifaceted nature has made Ahmedabad famous for a variety of things, and it wouldn't be a surprise if said accolade isn't the first thing that comes to your mind when one talks about Ahmedabad. The contrasting occurrence of the typical urban landscape (think new buildings, unabated progress wherever you see, etc.) and a walled city that felt like it had a world of its own makes it, for the lack of a better word, unique. The co-existence of a variety of religions, its architecture, and the continued evolution of culture (and thus global relevance) has made Ahmedabad worthy of its status, among other things. While we've witnessed the city charm travellers and residents many times, we decided to head to the walled city to see what the fuss is about.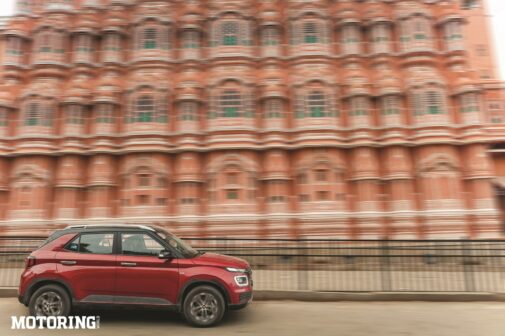 But what about the car we're driving? The majority of cars on sale today are decent, so finding one for a drive between Ahmedabad's wall city and our next destination wouldn't be difficult. But like the two cities, we thought to ourselves that the car ought to be equally extraordinary, too. A compact crossover SUV that can handle all kinds of roads, big enough to be stable on highways but compact enough to get into the old, crowded parts of the cities we were about to visit. It also had to have an engine and gearbox combination that would be pokey enough to power out of corners and make effortless overtakes, but at the same time, in urban conditions, it had to be hassle-free. And to round it up, this car had to be good looking, because amazed by the visuals these two cities would offer, we didn't want to come back to a car that looked disproportionate or tried too hard to look good. Big criteria, you'd say, but the 2022 Hyundai Venue seemed to tick all the boxes.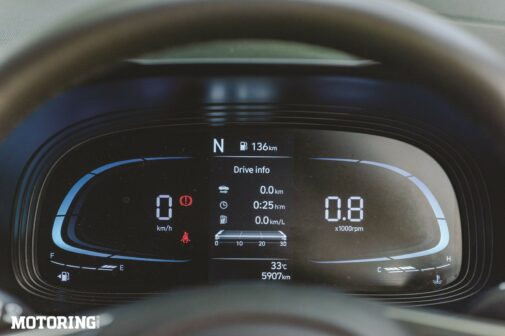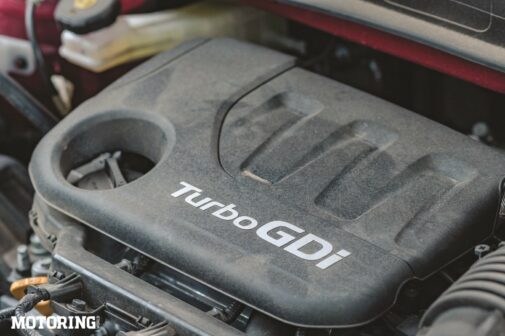 But before the drive itself, it was time to explore Ahmedabad. The 600+-year-old walled city was founded by Sultan Ahmed Shah. The mix of narrow streets, traditional houses, and even some unique structures (like the specific-to-the-region bird feeders) might not set it apart as much as the evidence of the coexistence of religion. Within the walled city, you'd find Hindu and Jain temples along with old mosques (like Jami Masjid and the Siddi Sayed Mosque), etc. The concept of Mahajan further propagated the idea of living in harmony.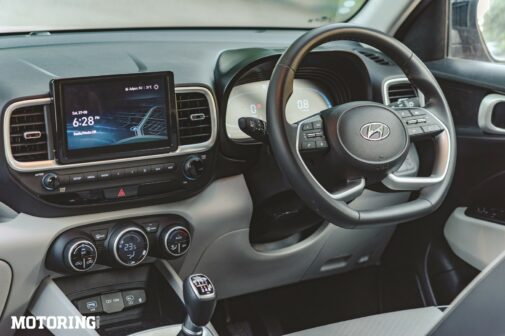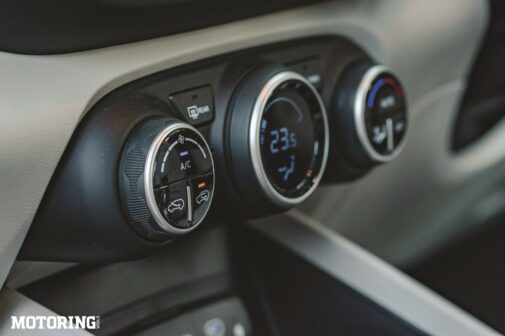 The houses within the walled city were said to be self-sufficient units, meaning from water to regulating temperature, they didn't need any external intervention. The collection of these houses would form a gated street or 'pol', which were again completely dependent on themselves. It wasn't just an early version of what we know as residential societies, though. There were also escape routes for if (and when) an invader struck, the occupants could easily find their way out, as our overzealous tourist guide was quick to point out. Pretty neat stuff. And considering that Ahmedabad has continuously evolved, its urban landscape is the icing on the cake. From world-class educational institutions to modern amenities, it probably has everything to make it a great city to live in. And if you ever wanted to remind yourself where it all must've started, a walk through the walled city will suffice. Or if you want to see Ahmedabad's multifaceted nature in action, a drive to Manek Chowk will be enough. What is a pretty serious-looking jeweller's market during the day turns into a street-food lovers' haven at night. You don't even need to be nocturnal to enjoy it, but it's open well into the night, and the nearly never-ending sea of food stalls in the old city will answer your food-related cravings.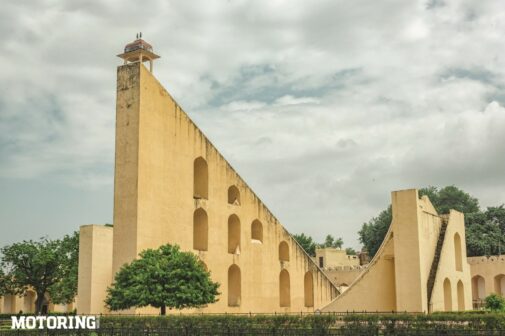 Following a tour of the old city, spending time appreciating the architectural beauty of the intricate jalis at Siddi Syed Mosque, the bright looks of the Swaminarayan temple with its exterior made in Burmese teak, the beautiful statue of Gujarati poet Dalpataram, the numerous haveli-style houses, the various tombs (Haziro) and Jumma Masjid, we too had a craving. For some quality time behind the wheel. Walking and exploring a new culturally rich city is fun, no doubt, but it's nowhere as engaging as driving. Especially when the roads are well-paved, winding tighter with each corner, but wide enough to allow disciplined lane driving throughout, and without any potholes… If you're familiar with this part of the world, you'd have guessed that we were heading to Rajasthan.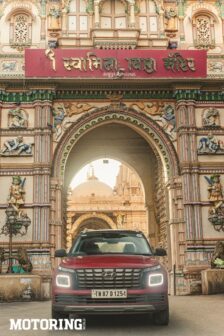 And not just any other place in Rajasthan; this trip was to another walled city, also recognised by UNESCO, and probably as logical/scientific in its creation: Jaipur. Divided in a grid following Vedic architecture, Jaipur's walled city is one of the greatest examples of planned cities in India. It was founded by Sawai Jai Singh II and was planned under the guidance of architect Vidyadhar. What must be noted is that unlike other places in Rajasthan, which were either surrounded by hills or made in a way to work as self-governed ecosystems (quite possibly to avoid encroachment and annexation), Jaipur, in the plains, was more open to traders. The business-focused approach is evident even now as the bazaars continue to be sprawled by travellers and keen shoppers.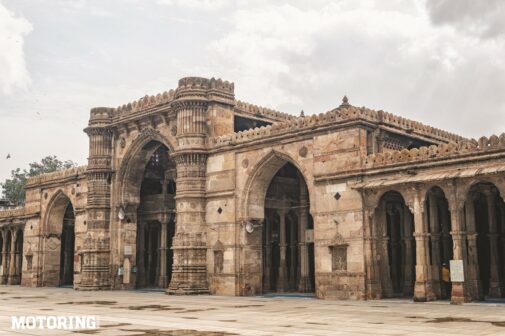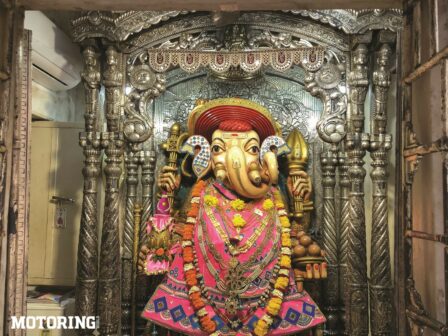 Some of the places worth visiting in the walled city are the City Palace, the iconic Hawa Mahal, various shops on the way to Badi Chaupar (public square), Govind Devji temple and Kalki temple, Jantar Mantar, etc. Under the leadership of Sawai Jai Singh II, the majority of the walled city was built in a remarkably quick period of just four years. He was also a keen scholar, so it's no surprise that he was responsible for the astronomical observatory Jantar Mantar. From chaupars to pols (note that here 'pol' is used to refer to gates of the city and not the self-sustaining gated streets like in Ahmedabad), the amalgamation of architecture, and many firsts, Jaipur is a masterclass. And it rewards those interested to learn about it with bouts of amazement.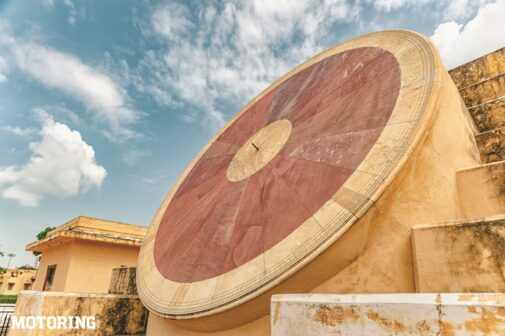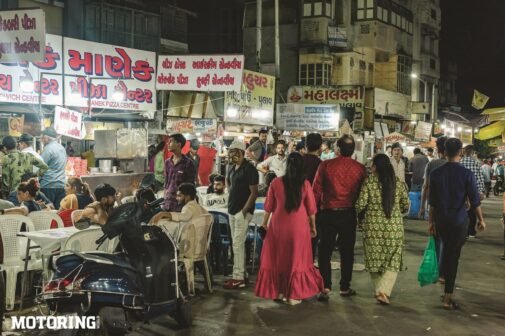 And you know what amazed us on this drive? The 2022 Hyundai Venue. It's hard to find a product that's as complete as this one, available at a price point where choices aren't few… And despite all that, no matter how cut-throat the competition is, there's a strong chance that you'd always pick the Venue. Its design, acclaimed globally, is now rejuvenated thanks to the wide LED tail lamps, new alloys, and that imposing new grille. On the inside, while Hyundai clearly didn't need to reinvent the wheel, the Venue's cabin feels more complete. The all-digital instrument cluster is superb, the driver's seat is now electrically adjustable and the rear seats can be manually reclined. There's a nice electric sunroof and onboard air purifier, and of course, Hyundai's Bluelink suite of connected car features — now with Amazon Alexa connectivity and Smartwatch compatibility.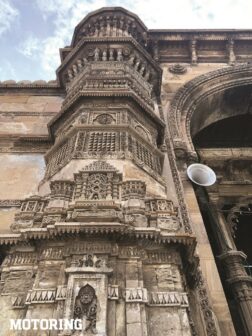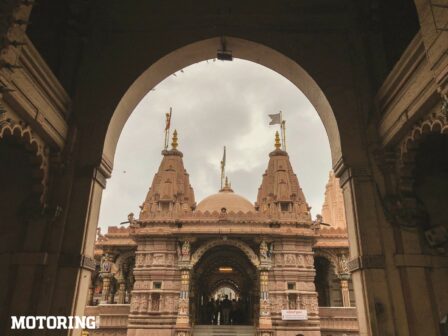 The list of features is long, but what actually makes the Venue unbeatable is the combination of the 1-litre turbocharged petrol which makes 118 bhp and the clutchless manual gearbox. The latter is a doddle to use in the city and also when you are in the mood for hypermiling or when you want to hold the car in a specific gear without having to deal with a clutch. It even makes driving more fun. At highway speeds, the Venue is stable but not inert to your inputs, which becomes a lifesaver in emergencies. The brakes are great, too. And given that the recent incessant rains have turned some patches of the highway into what may appear like the film set of Stepping Stones from Takeshi's Castle, the Venue fared extremely well.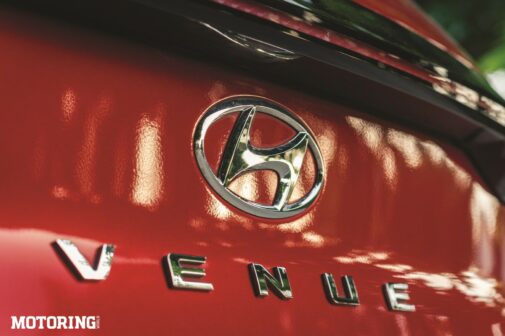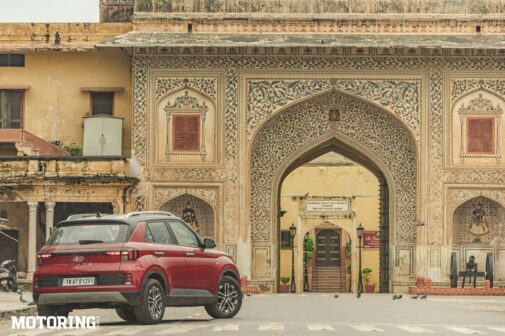 World Heritage Cities like Ahmedabad and Jaipur have been responsible for putting India on the global culture map, from even before they were accoladed. A short visit gave us an idea of how brilliantly rich India is when it comes to culture, architecture, science, and even peaceful co-existence. And the fact that it's not always about the journey, sometimes it's about the Venue, too.