Most of us have stable jobs, and spend the vast majority of our time carrying them out dutifully. It provides us with sustenance, and allows us our entertainment and happiness. But in the grand scheme of things, why are we doing what we are doing? What do we hope to attain? And the most common answer is, we desire peace. True, permanent and everlasting mental peace. The top contenders for that magical elixir today are religious spirituality and (relatively) unadulterated acquaintance with nature. Most people would have you believe that both of these are at ideological loggerheads with each other, but we suspected something different, and what better place to find the answer than Rishikesh?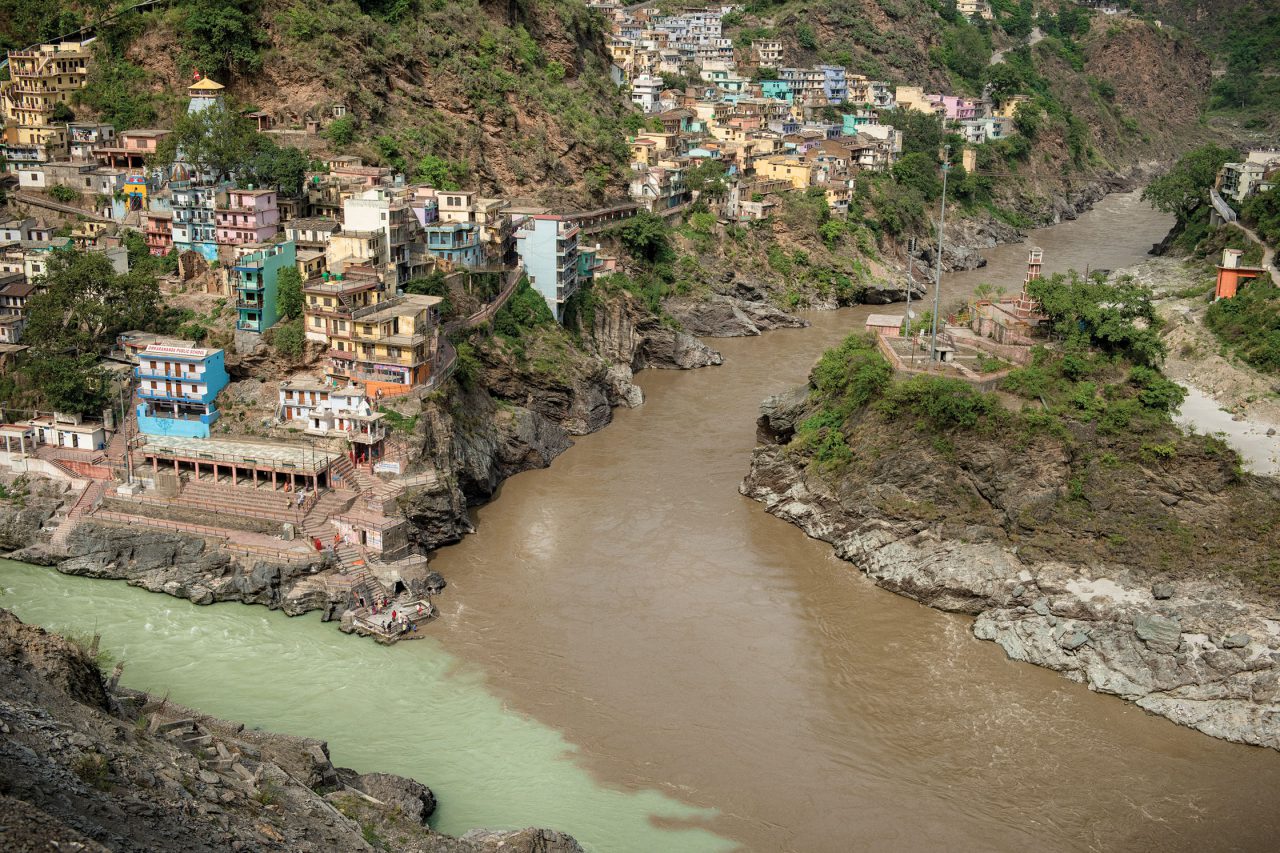 Rishikesh is a hugely significant place for Hinduism. It is one of the first major towns that the river Ganges flows through, and plays host to a healthy number of faithful thronging to its banks throughout the year. At the same time, it is at the foothills of the Himalayas, and happens to be stunningly beautiful at the same time. And that makes it an ideal location to see for ourselves what gave us more peace. You know what else was ideal? Our choice of vehicle to take us there. Rishikesh is in the state of Uttrakhand, and is a mere 250km drive from Delhi. While most would opt for an SUV, we chose the new Hyundai Elite i20, as most of the route is through small villages and narrow roads, which is perfect for the hatchback as it is nimble and agile. It also looks quite handsome and friendly, with that orange colour scheme, and redesigned taillights. For the highway stretches in between, the 1.4-litre CRDi diesel engine was more than happy to cruise along at triple digit speeds. With an interior as well equipped as this, with Apple CarPlay, supportive seats, and great visibility, this made the journey even more comfortable. And when we started uphill, the 22.4 kgm of torque at 1500 rpm meant we didn't have to change gears all the time.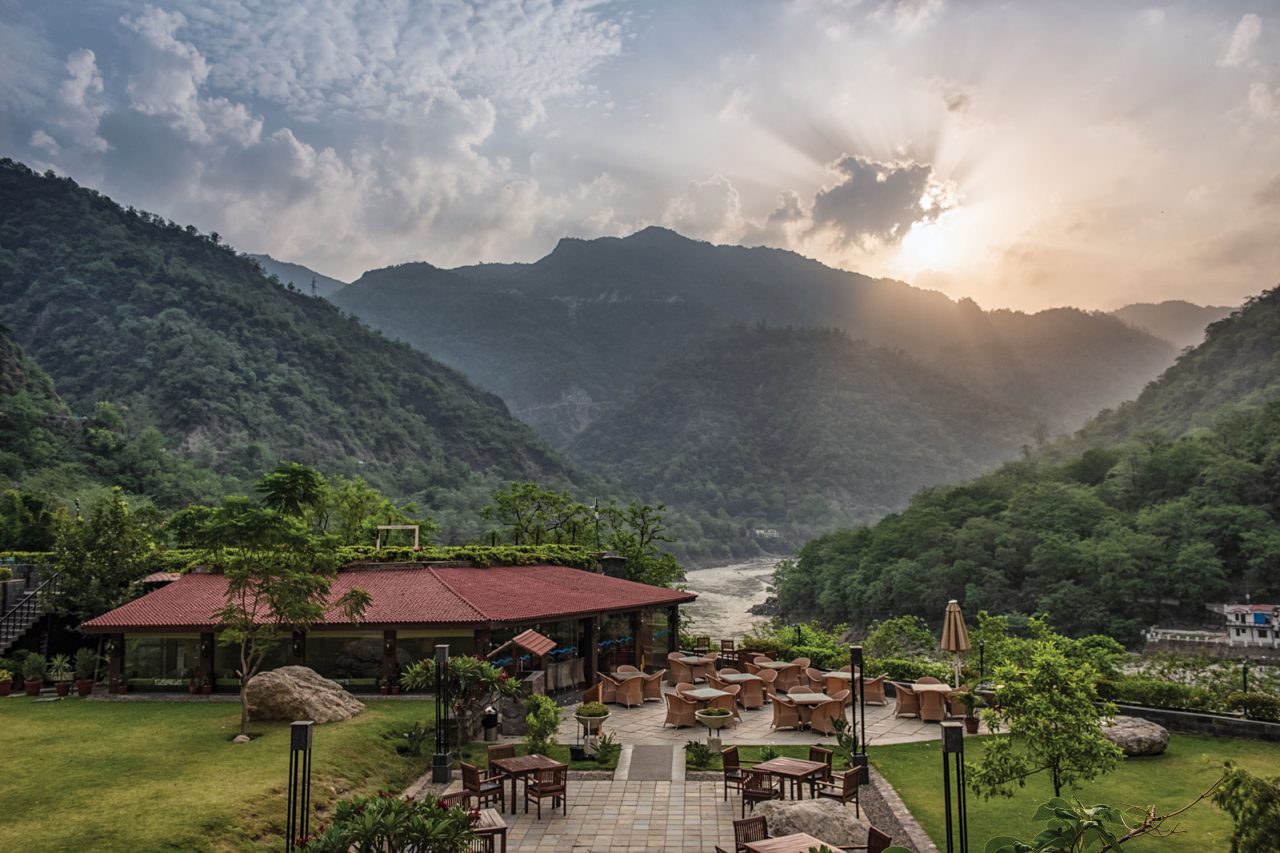 Since finding true peace was the mission, it demanded we stay at a peaceful and calming hotel, which is why we checked-in to Aloha on the Ganges. Like the name suggests, this property overlooked the river itself. We were greeted with extremely courteous staff, who showed us around the property before taking us to our rooms. The hotel has a lovely spa, two swimming pools that overlook the river, lawns and a restaurant too. The rooms themselves are luxurious, extremely spacious and private. All this came together perfectly to set the tone that we were looking for.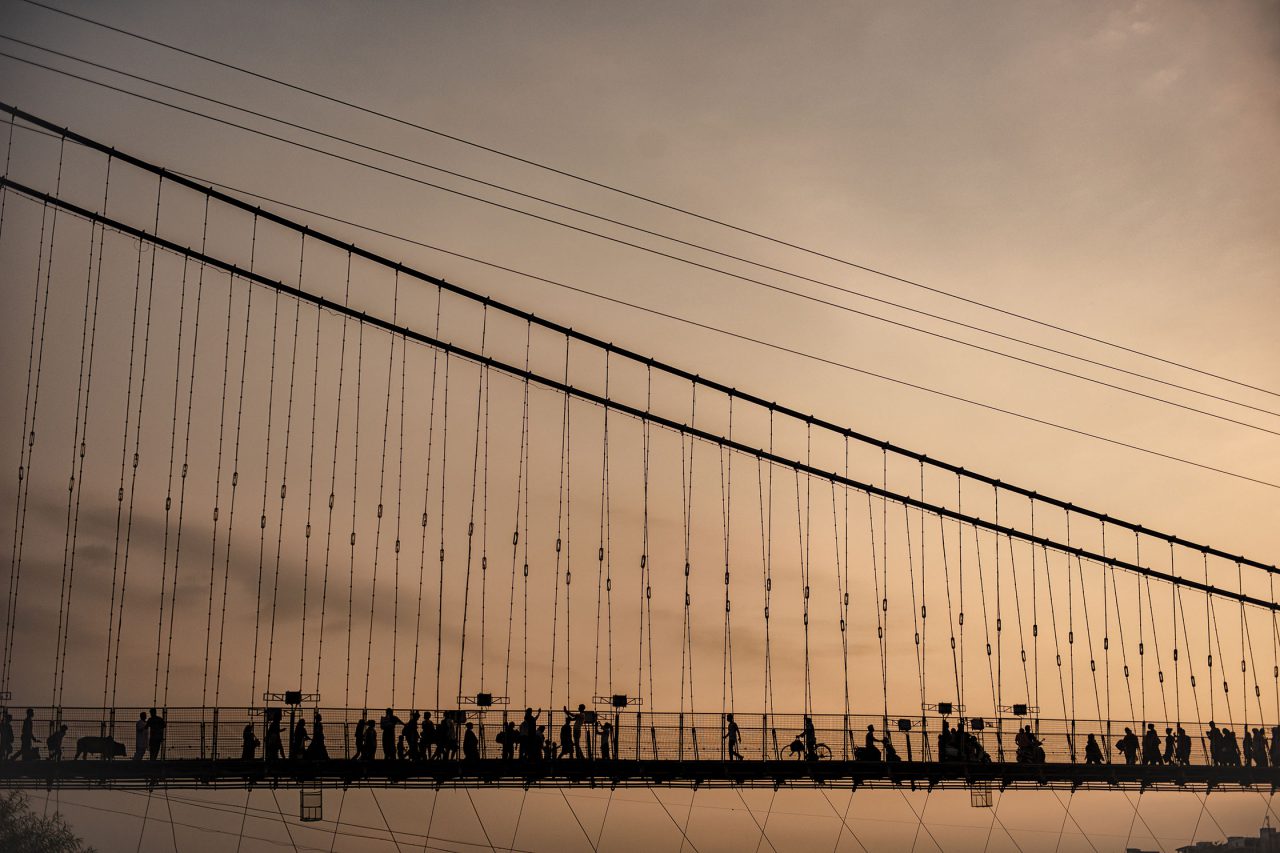 We first wanted to understand why the faithful come here in droves. What is it that attracts them and draws them in like this? So we headed to the famous Ram Jhula and Laxman Jhula. Both of these are pedestrian bridges that connect opposite banks of the Ganges, and almost all the ritualism is centred around them. Sadhus, priests and disciples were everywhere, and the crowd got thicker the closer we went. There were people sitting at the sides chanting hymns and meditating, while others used prayer beads. By the bank itself, people were taking the holy dip in the river, with the belief that it cleanses them of their sins. Holy cows roamed the streets freely, and the sound of temple bells rang all around. Everyone seemed to be unified in the singular belief that this would bring their troubled minds peace. Some had come with their families, others with friends, while a few were all alone. The sense of unity and communality in goal is addictive and strangely reassuring. So we imitated their actions. We followed along in the rituals, and sat by the river bank, taking in the atmosphere. Can the belief in a higher power bring the peace we desire? Or does it take away responsibility from us? What we noticed was that it does work, but whether it works effectively depends very heavily on one crucial factor; your faith and conviction in it. You could use all the prayer beads in the world, and sit for days by the Ganga, but if you don't believe in it, you'll leave more troubled than you arrived. But if you do, then this could be the one thing that was missing from your life to give it purpose.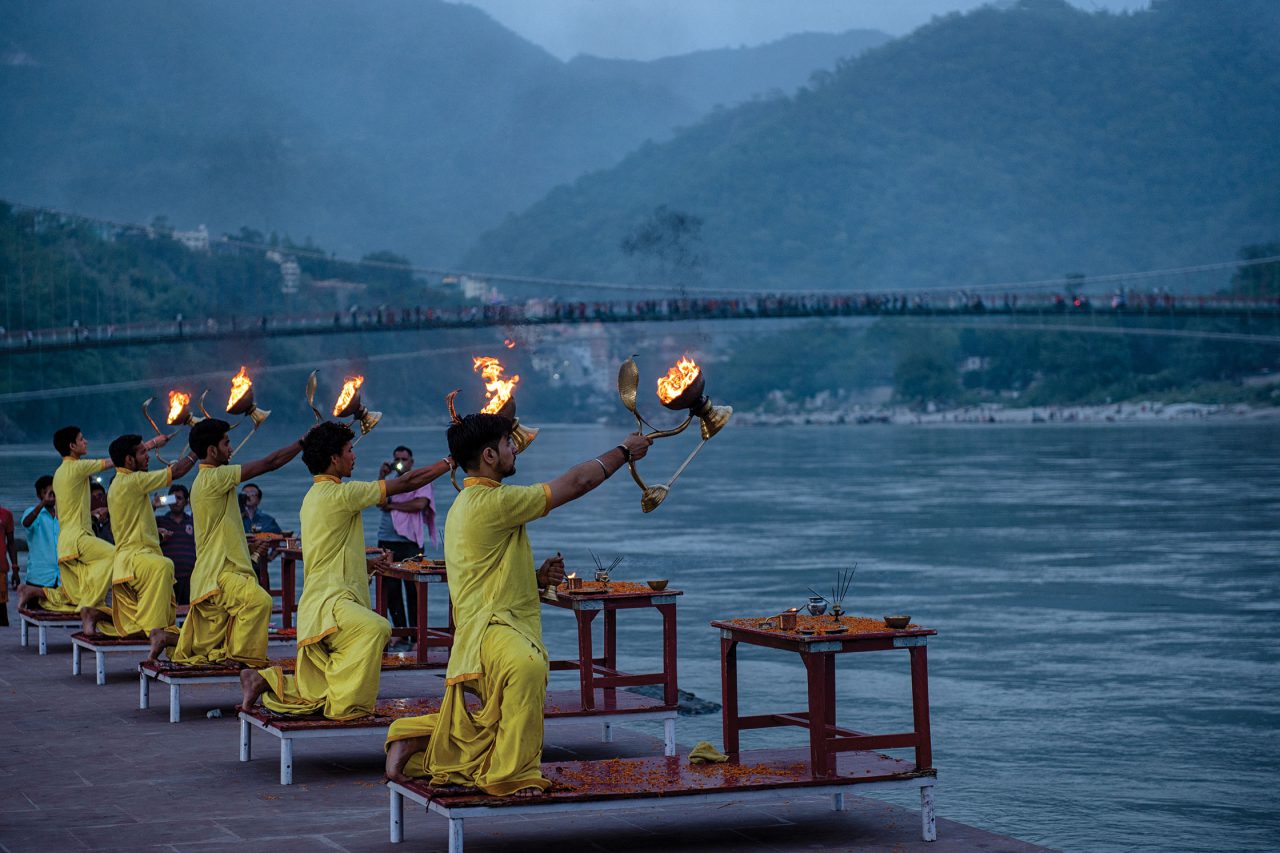 And yet, not all of us are of that ideology. What if you come from the thought process that you've spent too much time in urban jungles and corporate rat races, and what's truly lacking is a reminder of the slow and calm movement of the natural world? To put that theory to the test, we took off down the road, with no destination in mind. We travelled upward along the river Ganges, till we reached Devprayag, the point where the Alaknanda and Bhagirathi rivers meet to form the Ganges. What a stunning sight that turned out to be! Then we turned off into even less populated areas, and discovered side roads that led through woods and forests. Some took us to the edge of the river, where we came across sandy shores, while others took us to the top of hills that offered unadulterated views of the greenery around us. Colourful birds, local wildlife, and minimal humanity, coupled with some beautiful weather was what we got. We sat for hours in seclusion in this atmosphere. It reminded us of how tiny and insignificant we are in nature, and reminded us of what it felt like to be amongst something so pure. As we sat by a waterfall, the constant sound of water crashing against rocks was soothing and relaxing, and adopting a diet of healthy nutritious food for a few days worked wonders on our body. This left us feeling more relaxed and at peace than we had felt in a very long time. It helped slow down our minds, and realign our focuses and goals in life.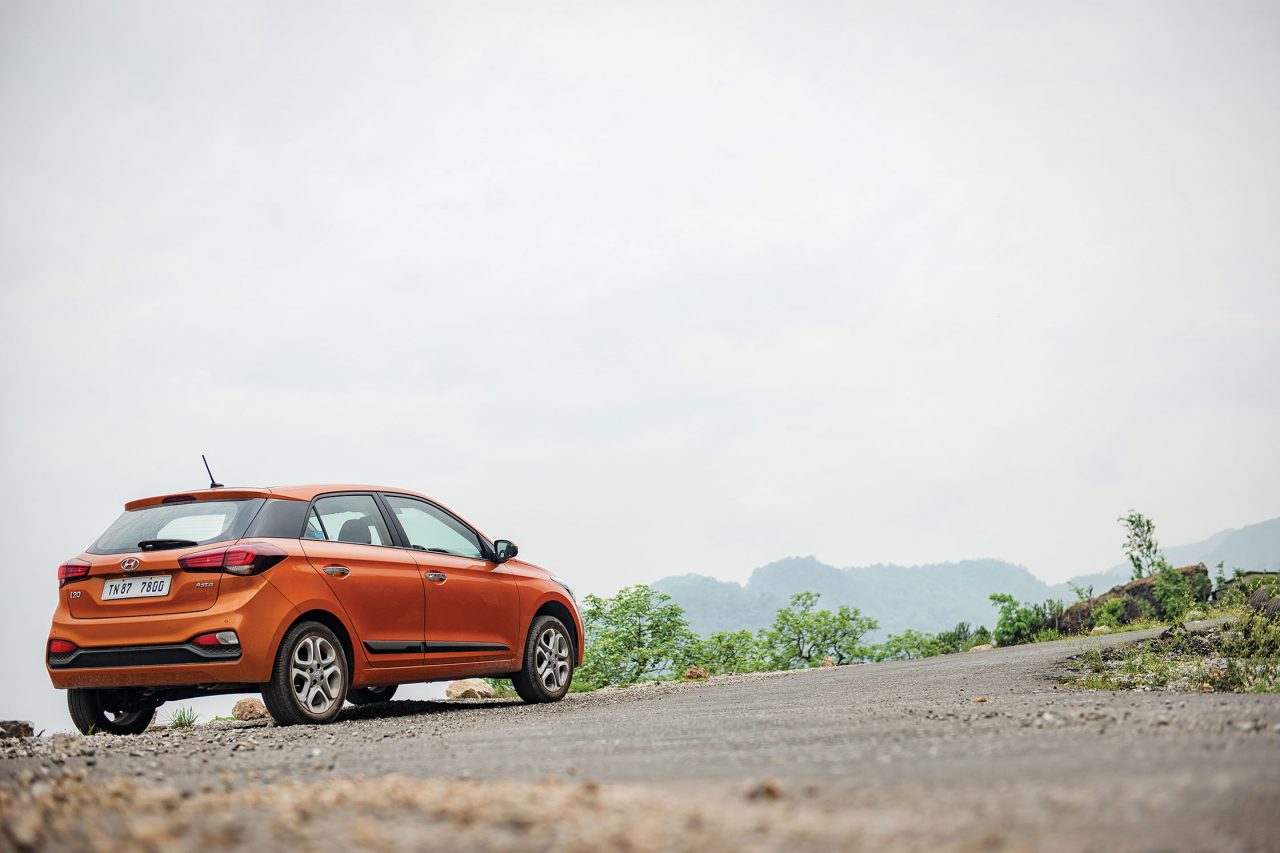 But don't get us wrong, we are by no means stating that one is better than the other. What we found out is that both these ideologies work surprisingly well, but it demands you recognise which category you fall into and apply that first. Are you the type that believes in a higher power watching over all of us? Do you believe in the collective conscious of the faithful, and its power of unifying people? Then the former will definitely bring you peace. It will calm you down, and reassure you. Instil a healthy dose of confidence and ease your troubled mind. Or you could try the other method, and see how that works for you. We did both, and came away impressed with the results. Oh yes, and if you do happen to take a road trip in search of peace, we suggest something that can do both too, take you comfortably on highways, and stay nimble and relevant in the crowded and tighter sections. Take the Elite i20. And may peace be on you.