UNESCO's World Heritage List has become more inclusive, following what the organisation calls a 'Global Strategy'. This enables it to appreciate and list sites that were either left out or not discovered in the past. Thus it is bound to grow, and India is no stranger to the list. As a shining example of the co-existence of cultures and, of course, with the presence of some stunning heritage, India has been on UNESCO's World Heritage list since the early 1980s. In collaboration with Hyundai, we've come to visit one such site, out of the 40 Indian entries. Our choice of wheels for the journey is the Hyundai Alcazar, a car that's taken Hyundai's SUV dominance to a new level, emphasising on the ability to seat seven in comfort.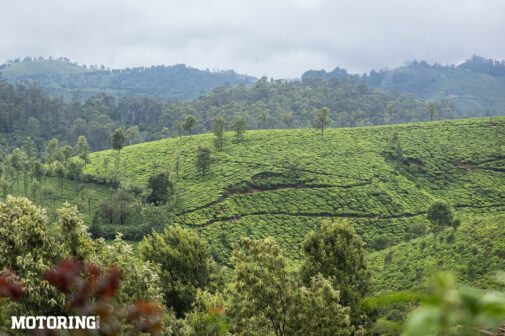 The heritage site in question is the steam-driven (and partly diesel) Nilgiri Mountain Railway, or NMR. It was inducted into the list with the mountain railways of Darjeeling (Darjeeling Himalayan Railways) and Shimla (Kalka-Shimla Railway). When new, it rose nearly 2,000 metres from Mettupalayam to Ooty, showcasing what must've been a mountain of locomotive achievement during its time. Although proposed in 1854, work on the Nilgiri Mountain Railway couldn't begin until the 1890s, due to the difficult terrain, and it was completed in 1908. More than a century later, you can thank not only John Sullivan (the district collector who established Ooty) but also everyone involved in making the NMR a reality, by taking either the full journey from Mettupalayam to Ooty (or back), or by hopping on for the shorter and more popular Coonoor — Ooty (or back). Your senses will be thankful, too; the journey provides some great sights, as the train slowly but confidently makes its way through the thick forests next to tea estates, with a mix of man-made and natural structures playing hide and seek. As bridges and tunnels make the train's progression possible, its rack and pinion system ensures that it can climb heights without difficulty. It is a marvel of technology, and one that deserves to be witnessed closely.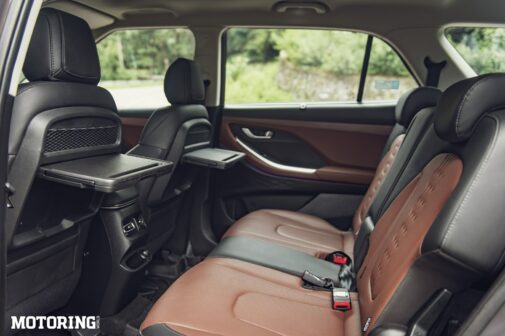 If you're coming to Ooty from Bengaluru, as we did, you can either choose to go through Mysore and subsequently through the unimaginably beautiful wildlife sanctuaries of Bandipur and Mudumalai, or take the longer route through Krishnagiri and Mettupalayam. The former gives you the chance to scale 36 consecutive hairpin bends. The latter is essentially the road equivalent of the train journey. It's not as scenic, but is important for the region's connectivity and the influx of tourists.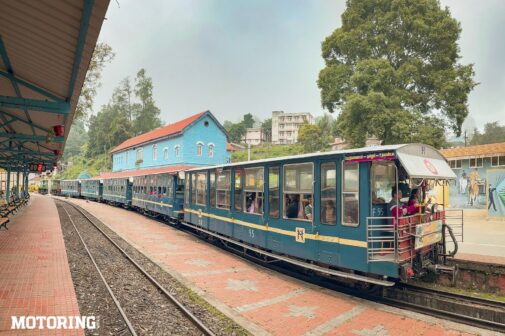 The Alcazar made sure that driving on less beautiful roads didn't turn out to be a task, even on a holiday, when you want to skip everything ordinary. It's such a great mix of luxury and comfort, that one tends to forget it's not just made solely for urban drives. Show it tight corners, hairpin bends or narrow uphill climbs, and it clears everything without you having to cast a doubt on its abilities. Its 2-litre naturally aspirated petrol engine makes 157 bhp and 19.6 kgm of torque, which makes it perfect for just about any drive. Even powering out of hairpins and building momentum is not an issue. Also, with disc brakes on all four wheels, braking is confident and in emergencies, very effective.
When we reached Ooty, we were greeted by hordes of tourists. This is great for the economy but not so much on the wallet, as hotel prices tend to be overinflated. What's worse is that with the main routes clogged up, you have to take detours through tiny bylanes. The Alcazar's Surround View Monitor made life very easy when we were trying to find our way out of tight spaces, by offering a superb 360-degree view of our surroundings. And when on the move, the Blind Spot Monitor does the same, on the SUV's impressive 10.25-inch multi-display, all-digital instrument cluster.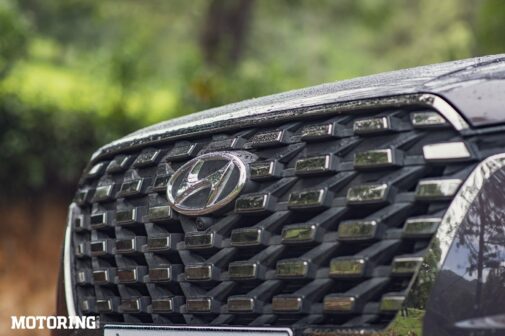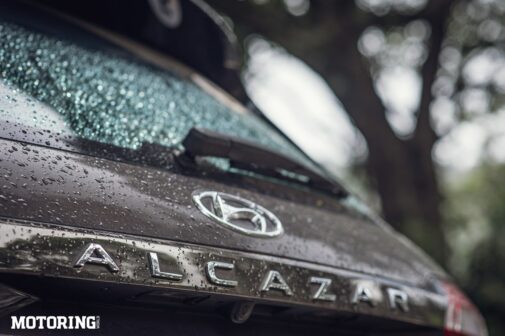 Then there's the interior space. Ours was the seven-seat version, and even with all seats up, the boot space is good for regular-sized duffel bags, something some of its rivals can't manage. And with the ability to split-fold the rear seats (both rows can be folded down), the Alcazar offers unmatched versatility. The high-quality interior also benefits from connected car tech, a panoramic sunroof (exceptionally useful on this journey), an air purifier (one can't not appreciate this), and an 8-speaker Bose sound system, which just makes every drive better.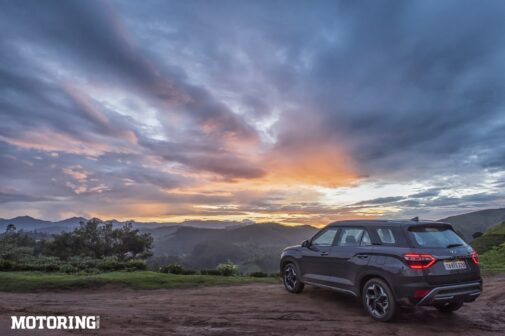 What genuinely made the drive great wasn't just one feature or aspect of the Alcazar — it was the whole package. This isn't too different from India, where Hyundai has now spent 25 years; the coexistence of different cultures makes it so unique and diverse. It's unsurprising that India has 40 World Heritage sites listed by UNESCO, and we hope we can visit even more of them in the Alcazar.