Countless times have I heard the saying, 'one learns something new every day'. And it's true. To everyone who wants to learn new things about themselves, I might have a simple hack for you all. Travel more. Have you heard of this one as well? Again, it's true. When you travel, you learn about your likes, dislikes, joys, sorrows, and everything else in the middle. Honda's Drive to Discover gave me another opportunity to, er, 'Discover' myself. For starters, I discovered that I hate eating meat that has bones in it. But, this 734-km road trip was a marvellous experience.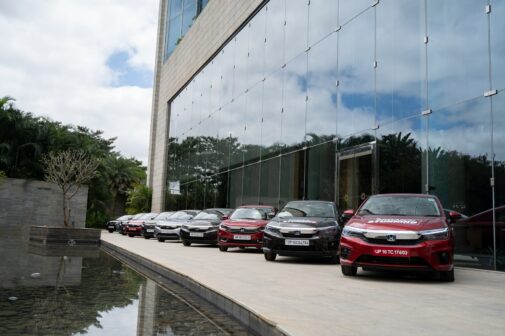 Flat Out
Day 1: Bengaluru—Madikeri
Distance: 300 km
Deprived of sleep, I boarded an early morning flight from Mumbai to Bengaluru. A week before the drive commenced, Bengaluru was nearly submerged due to heavy rainfall. The timing of our landing was perfect as we avoided that messy situation and the infamous Bengaluru traffic. I didn't know it at the time, but for the next three days, Akhil from Autocar India was going to petrify me with his driving skills. After the media briefing ended, we loaded our luggage in our car for the day: it was a petrol-powered Honda City with a manual gearbox in the Lunar Silver Metallic colour. Honestly, it was a car I was eagerly waiting to drive from the three sedans Honda had on offer for the drive. Since I had had some seat time in the City before, I let Akhil drive initially — he was going to drive the new City for the first time. As Akhil was concentrating on getting the best economy, I caught up on some much-needed sleep.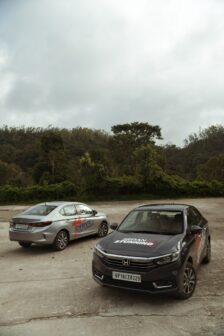 After lunch, I took over, and the City clocked in a decent 17.6 kpl. Akhil had maintained 90 kph on Bengaluru's highways, and the City delivered. I was well-rested, so economical driving was the last thing on my mind. After travelling half the distance, the roads were either bumpy or unpaved, but the ride quality was excellent throughout. I was never fatigued. As we were driving through several villages on our way, we came across a nice patch of road where I downshifted and let the 1.5-litre naturally-aspirated engine loose. Later, we took another halt to stretch and cool down. I let Akhil take over the last few kilometres before we reached Windflower Resort in Coorg. I was busy admiring the stunning countryside views whenever I sat in the passenger seat.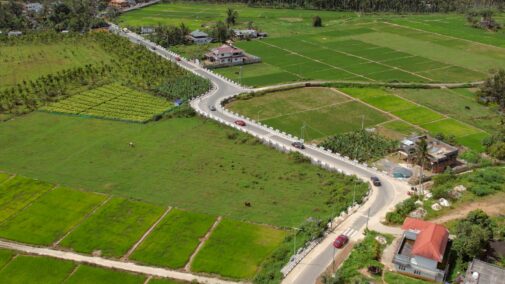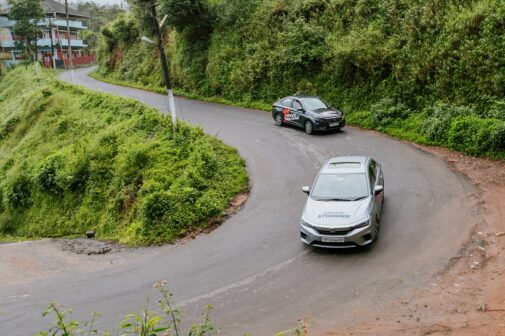 Pleasant Surprise
Day 2: Madikeri—Wayanad
Distance: 174 km
As beautiful as Coorg is, we barely got to explore much of it as we had to reach Wayanad Wildlife Sanctuary before 1500 hours. We were already behind schedule, but today, we had the City e:HEV at our disposal. Akhil drove for 100 km, and the car gave an exceptional mileage of 21.5 kpl. For the remainder of the journey, I was going to undo all the good Akhil had done with the City's efficiency. All I needed was a set of downhill sweeping corners and an empty road. But Google Maps wanted to take us on a different kind of adventure. It redirected us to a place that was far away from our lunch spot in Sulthan Bathery. We stopped to check with the locals and asked for directions the old-fashioned way. The new route took us back on the road from where we had come, which left us even more confused, and with no option but to trust Google Maps again. I felt like a fighter pilot relying on nothing but flight instruments. In my case, it was Google Maps. And boy, it shook us with one of the most exciting roads of the trip!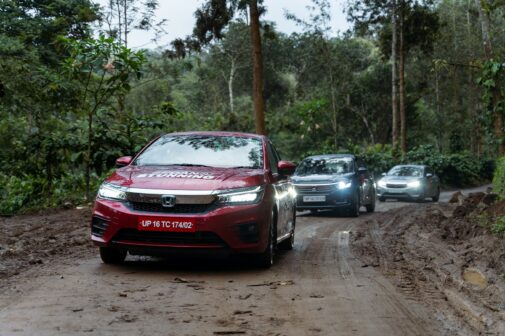 We did not want to miss our time slot at the Wildlife Sanctuary Safari and skip lunch, so I floored it on every empty stretch of road. Every time I did that, the engine sounded like it was gasping for breath as it slowly gained power. The car handled beautifully around the sweeping corners and regenerated energy in a slow section. We were cutting a good chunk of time. Oh, I so wish we had the naturally-aspirated City on this road. However, the City e:HEV is also an exciting car to drive if you choose to ignore the groaning engine noise at full chat. Can you guess how much mileage it had delivered by the end of the day? 21.4 kpl. We could do all that without burning a hole in the pocket. Oh, and we did get to enjoy our lunch and even spot a massive elephant drinking water at the Wildlife Sanctuary.
Keep Calm
Day 3: Wayanad—Kochi
Distance: 260 km
It was nice and sunny as we geared up for the final day. Our companion was the petrol-powered Honda Amaze with a manual gearbox. We all planned on taking the coastal route to Kochi instead of following the fastest way. Akhil was finally through with all the fuel efficiency tests, and he was ready to have some fun in the humble 89-bhp Amaze. He had one aim, not to lose sight of the lead car (the City e:HEV). As usual, I was catching up on the mesmerising beauty of the mountains in the background that passed by. Meanwhile, Akhil was having all kinds of near misses with the state transport buses, the suicidal pedestrians, and the annoying autos on the road until we entered the most dangerous yet fun section of the trip. It resembled Mount Akina from the anime Initial D. As much as the road was a paradise for motorists, it was also a one-way ticket to heaven.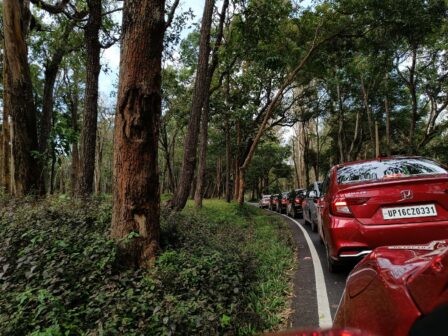 The temperature was relatively pleasant at the top, but I was sweating like a pig. To defuse the tension, I blasted Wings of Fire, and the Amaze blazed through the downhill section of the mountain road as if it had wings. I could sense how much fun Akhil was having gunning the Amaze, extracting everything the car had to offer. The never-ending sharp bends, chicanes, and hairpin turns were nothing short of a rollercoaster ride. For a moment, it felt like this was Drive to Survive and not Drive to Discover. Of course, we survived, and I took over. But as we got closer to Kochi, the Amaze had to pass another obnoxious 'city road and traffic' test. With dim street lights on the two-lane roads, I had to stay in the right gear and plan the overtakes. Getting stuck behind three huge trucks tested my patience, and eventually, we made it to our hotel in Kochi. The Amaze performed exceptionally in these testing conditions. Like the two sedans we drove earlier, the Amaze was equally better at handling, comfort and efficiency.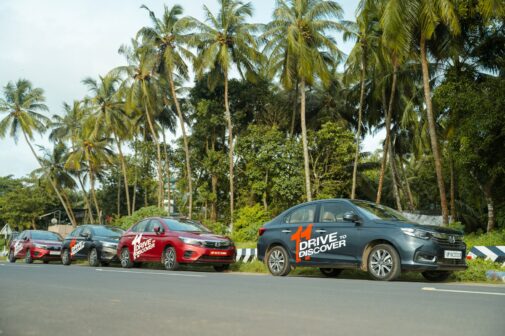 On the long flight home from Kochi, I had nothing better to do but reflect on what I had learned on the trip. A few things are still in the dark, but I can confidently tell that my love for sedans has only grown thanks to this journey. As much as this country loves SUVs, I hope Honda continues to offer sedans in the future.
PHOTOS Honda Cars India