The late '90s were great times, and those among us who were around and not in pre-kindergarten ages have fond memories of a time when India was getting the hang of being global. Among other things, those were the last of the times when people like me were finding it easier to gain access to automobiles and automotive content. High aspirations ran through our generation and for most of us, they defined our life's course. I was reminded of that era by a friend, who in mid-2022 bought himself a Honda City. He had called me gleefully, talking about how he had finally achieved his childhood dream of buying a Honda City with his own money.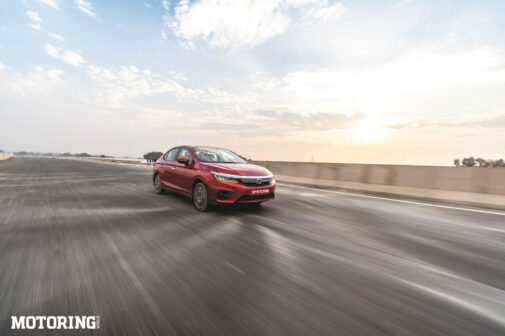 Since it's now 2023, it's the perfect time to talk about it. One is because the City is now over 25 years old in our country; the other is because I just enjoyed a couple of days with the latest — and most advanced — Honda City we have had: the City e:HEV. It was a fitting drive, as we are also celebrating our 24th anniversary at Motoring World, and these two long-standing and revered brands are looking towards the future with equal amounts of enthusiasm.
The Honda City e:HEV re-establishes the City's history of offering the best of technology, comfort and premium-ness to the mainstream sedan buyer, and with the addition of the strong hybrid system, Honda has made the City a much sweeter deal.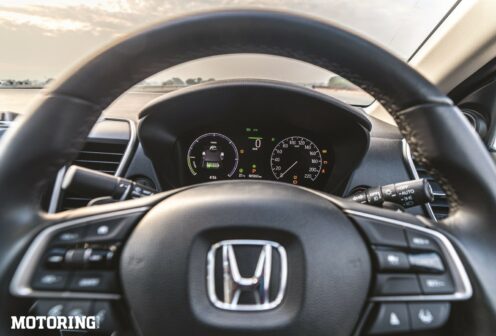 With a claimed fuel efficiency of 26.5 kpl and some pleasing cosmetic upgrades, the City e:HEV makes a very strong case for itself in the category; the cherry on the cake is the addition of an autonomous Level 2 safety suite, called Honda Sensing. The Honda City e:HEV is in fact the only vehicle in its class to offer such an advanced driver aid system in the mainstream sedan market.
I had the car with me for a couple of days, and with winter finally settling in for its quarter-long haul, Alwar in Rajasthan made for a lovely spot to visit. The 160 km drive offers almost everything that you would want — a great highway section of about 80 km where one can witness the e:HEV's amazing fuel efficiency, some barely-two-lane country roads and a stretch through a part of the Sariska Tiger Reserve, where the roads are not in great shape.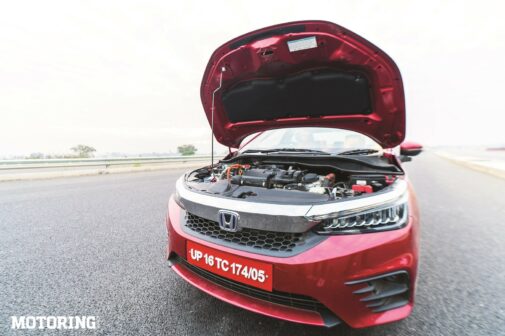 We were heading to the Dhadhikar Fort in Alwar, a heritage boutique property constructed over the ruins of a 400-year-old fort. Its location on a hill offers an outstanding view of the valley surrounded by the lovely Aravallis, and at one point you can watch your City being driven up the hill as it climbs to the parking lot.
We left for Alwar, possibly a bit too early, as the fog was still dense enough to cause a few flutters. However, the great view from the driver's seat, the superb headlights and the confident steering-feel of the City made things easy. The Honda Sensing (the level 2 autonomous safety system) did all that was expected with its Road Departure Mitigation (RDM) system that helped keep the car on the road. At one point, the Collision Mitigation Braking System (CMBS) under Honda Sensing level-2 autonomous safety suit also helped us bring the City to a safe stop when a cow appeared in front of us out of nowhere under those foggy conditions.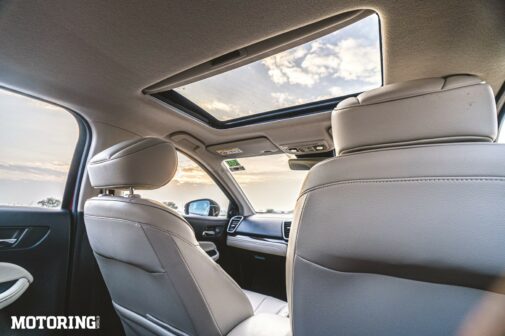 Speaking of weather conditions, the Lanewatch (blind-spot monitoring system) was an absolute boon in the dense fog, and also when people love tailgating so much that you feel NASCAR is missing a trick by not being in India. The warning beeps take some getting used to while driving with near-zero visibility, but what would you pick, some warning noises or a dented car? The lane departure assist is a great feature too, and all of this technology works without being intrusive.
Given the weather conditions, we reached Alwar two hours later than expected, but the City's comfortable seats ensured we weren't tired. The car returned an outstanding 20 kpl throughout, and considering the kind of roads we had to deal with for the last 30 km, that's an incredible figure. Another fantastic feature that made us feel great was that we were able to drive through most of the Sariska Tiger Reserve Road in EV mode, thus cutting our emissions to zero. The standard City is silent as it is, but with the e:HEV, knowing you aren't burning fuel inside a national park presents as a very satisfying feeling. The strong hybrid system keeps on proving itself as a brilliant choice for Indian conditions, and it is commendable that Honda has introduced it in the City.
I truly understand my friend's happiness now. He absolutely loves his Honda City, and the fact that it feels solid — and that the cabin instantly makes you feel comfortable — are major plus points. For the past 25 years, the City has quietly continued to be a part of an ambitious life-journey for its over 9 lakhs owners, and it's a legacy that others will find hard to match. With that, we wish you a very happy new year. Do drive safely, and keep exploring the beauty of motoring with us as you have been doing for the past 24 years.