An SUV as the name suggests has a variety of uses, but with its go-anywhere ability, it also knows how to arouse a strong feeling of wanderlust. Anything that makes you happily take the route that's longer than usual, to a destination farther than usual, is a good product in our books. So we take one such SUV, the humungous Ford Endeavour, to see if it fits our definition. More importantly, we give it the task of finding the highest tea estate in India. Having freshly brewed tea atop the highest plantation would be an achievement not only ours but also our chariot's, so why not! We could sense that it was another extraordinary journey in the making already. Let's get into flashback, shall we!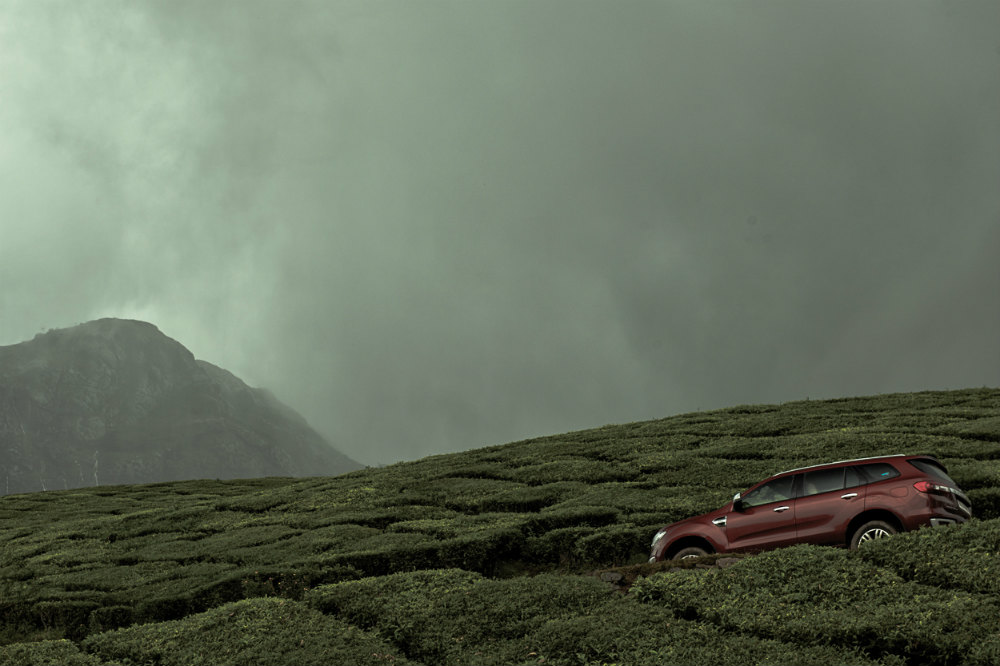 We started our short-yet-revelling 500-odd-km journey to Munnar from Bangalore. It takes you from the multi-lane motorways of Tamil Nadu to the winding roads of Kerala. Not only that, this specific route also tends to amplify the sense of travel, with the frequently-changing landscape, a clear shift in language, and delectable food. Both Chettinadu and Malabar styles of cuisine (belonging to TN and Kerala respectively) can please the taste-buds — which is exactly what happened during the two stops we made on our journey.
And why just two stops, you may wonder. That's down to the Endeavour's exceptional ability to cover ground, irrespective of the terrain it traverses. From the outside, the first thing one would notice about the Endeavour is its size, and there's no hiding that. But as soon as it's on the move, the 3.2-litre engined SUV magically ensures that it's easy to drive without worrying about getting stuck in traffic — even Bangalore's infamous jams, for that matter. The engine's relentless ability to pull is complemented by the comfortable, feature-rich cabin, which goes on to make every journey effortless. In this case, to our credit we had done our trip-planning in such a way that the roads were clear and the commuters were probably chilling at their homes — with their piping hot cups of tea. It didn't need any reminding, but ours were waiting for us somewhere amidst the lush landscape of Kerala.
A few hours on the road and the Endeavour had established its supremacy. It stayed stable through the long corners and didn't even budge down to the very rare bad sections of tarmac we encountered in the latter part of the journey. The characterful 3.2-litre, five-cylinder diesel engine makes 197 bhp and 47.92 kgm, and can take on a variety of tasks. The 6-speed automatic gearbox it comes paired with, is anything but slow. And even when not operating it manually, you're likely to have enough power at disposal. The gearbox makes intelligent use of the abundant torque, and ensures your ride is smooth and jerk-free, complementing the comfort the second-row offers.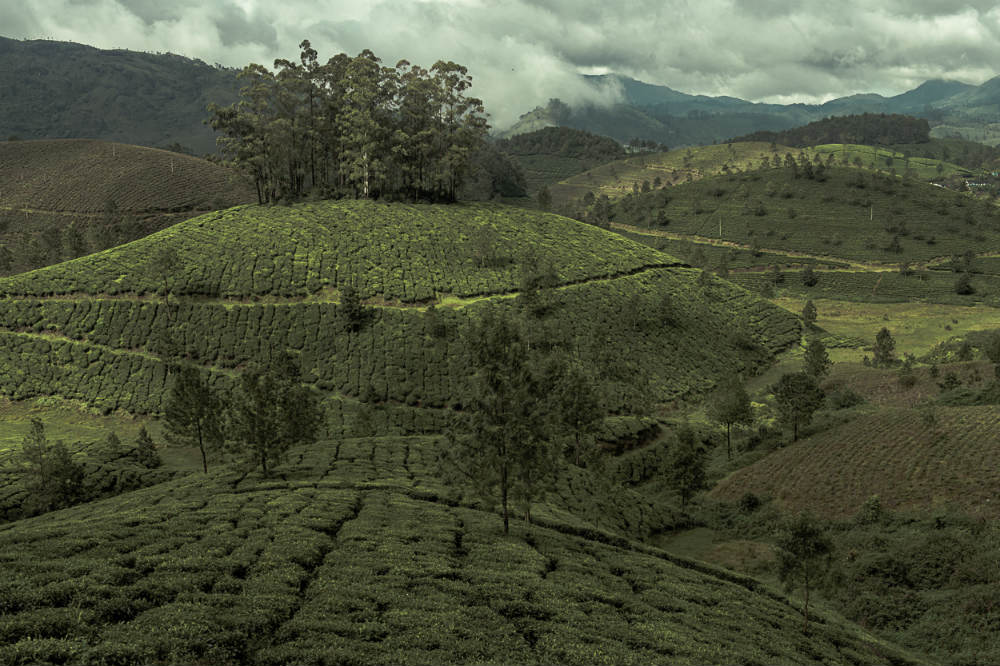 In a similar fashion, Munnar provides a comfortable break from the big-city life. Despite being a major tourist attraction, it has its calmness intact — once you're off the city market, that is. There are tea estates as soon as you're out of city limits, and roads twist and turn amidst those. It's hardly a surprise that the city was the Brits' summer resort in southern India.
As we made it to the town in Kerala, the rain gods didn't hold back in making the scenery more beautiful. It's been said time and again that there's nothing more arresting than nature, and this surely proved it. We drove the Endeavour to the adjoining Suryanelli estate (part of the HML group) and en route witnessed what was easily one of the best sights viewed from a windscreen. Patchy sunlight meant the estates were lit in parts, and the never-ending rain meant that it was greener than even. This is exactly why one must buy and use an SUV as intended; it just takes you places other vehicles struggle to reach. The all-wheel-drive system and the powerful engine of the Endeavour worked in conjunction to offer an insurmountable performance both on- and off-road. The large 18-inch AT tyres did a fair bit in translating all that prowess into meaningful miles.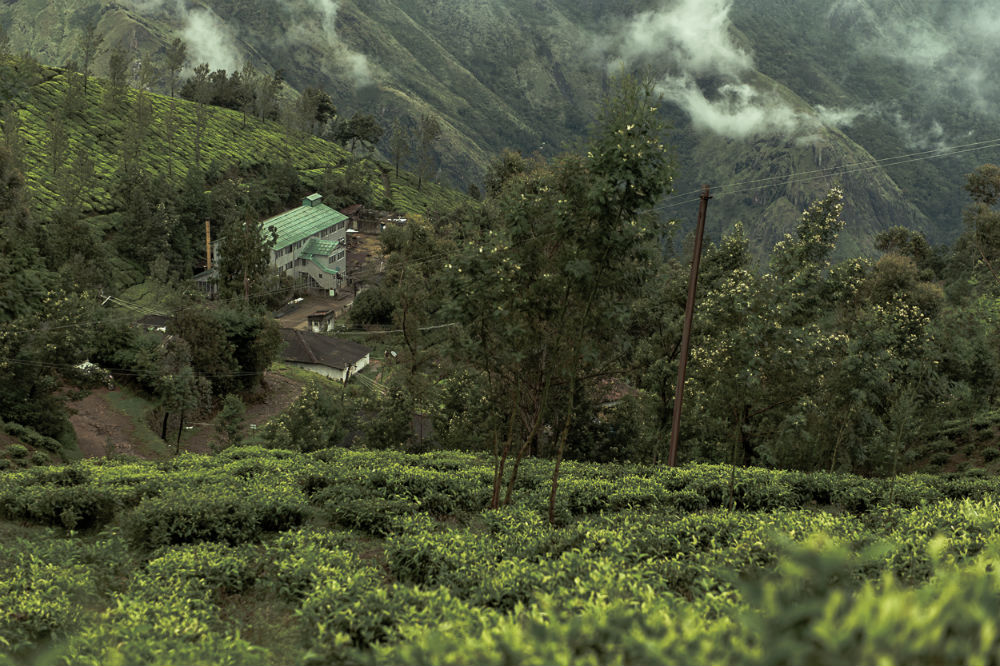 Our destination, the Kolukkumalai estate, at 7,900 feet above sea level, is about 14 km away and it needs some commitment to reach there. Cocooned by hills on either side, the tea factory uses the traditional method to process tea; there's no CTC (Crush-Tear-Curl) involved here. Tasting freshly prepared tea, right there, on top of other tea estates, is, in itself, an experience — an extraordinary one, if you may. The tea available at the factory was light in colour, had a bit of an aroma, and was a much-needed respite from the long trek we had made. The refreshing taste was every bit worth it.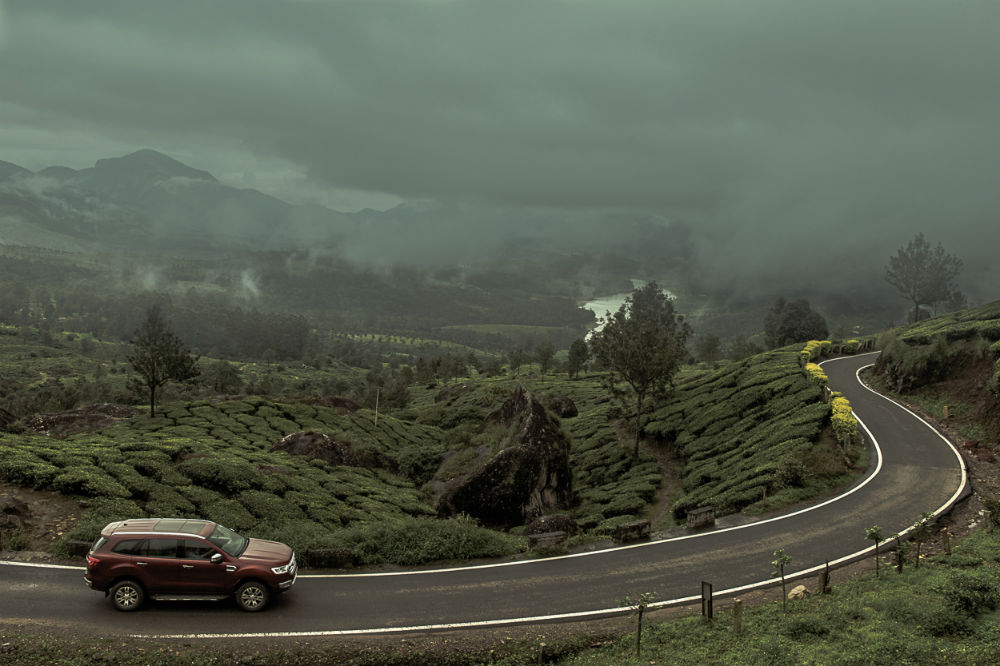 On our way back, as we climbed down and entered the more densely inhabited cities, we couldn't help but miss the kind of weather, visual spectacle, and the taste of tea the plantation had to offer. Luckily for us, we had a flask filled to the brim with our new favourite chai. Hence the Endeavour was parked in the closest spot we could find, its multiple cup-holders put to good use, climate control set to mimic Munnar's weather, and the 10-speaker-system made to play our favourite tunes. We completed yet another extraordinary journey with the Endeavour, one sip at a time.
Enjoy the video: