Now, there's a good thing that came out of the lockdown. It's a once-familiar sight for me, and easily the best-looking one of its kind yet. For those who literally came in late, that's a 1996 Mahindra FJ 460, a version of the commercial vehicle that was sold in India from 1965 to 1999. It began as the original under-license Jeep FC 150 and changed its name to FJ when the license expired. 'FC' stands for 'Forward Control' which means that the cabin is mounted on top of the engine. That leaves its occupants to function as involuntary heat sinks for the engine that sits between them under a metal cover. Also, 'FJ' doesn't seem to stand for anything in particular, so I'll just call it 'Fake Jeep'.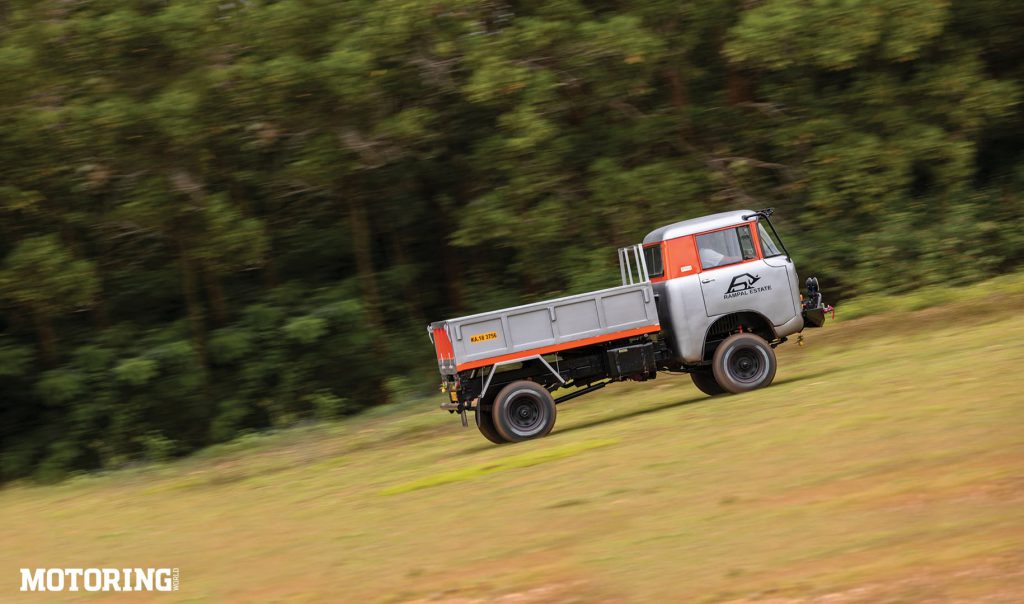 Anyway, this particular FJ is a resto-mod job carried out by Retro Restorations based in Chikmagalur, Karnataka. It's run by Ashad Pasha and Karan Lokhande, and this FJ owned by Mayur Karanth is their first build, having started the outfit in May 2020 during the lockdown. I suppose they were more bored than the rest of us. However, you wouldn't guess it's their first attempt at reviving an ageing workhorse. That probably explains why after photos of this one made it onto Instagram, five more FJs have found their way into the RR workshop to be restored/modded. And they say a couple of them are going to be way madder than this one. But that's another story.
To get on with this one, first of all, it looks absolutely smashing. Those lines and shapes from the mid-1950s still have what it takes. The windshield's curves at the A-pillar are a most delightful detail, even if sourcing one is now getting increasingly difficult. That handsome Jeep face, as usual, makes its own interpretation of a noseless human skull. And the overall design is the right mix of flat panels and curved ends. The loading area is hydraulically operable to dump whatever it happens to be carrying, since Karanth uses it in his estate to carry machinery, fertiliser, and whatever else it is that estaters haul around. So you see, it's not just for show. And what's more, RR has added quite a few neat touches to the machine as well.
Besides the custom paint job, the FJ now sports wider wheels; off-road 15-inch steel rims looped with Maxxis 235/75 off-road tyres. There's an array of lights to turn dark estates bright, a new front bumper with a 6.5-tonne AMX winch, suspension from the Tata 407 to make the ride more pliant, and a complete engine overhaul to top things off. The FJ weighs around 1700 kg, with a payload of three tonnes, and it has a front-disc conversion in the pipeline. Say what, now?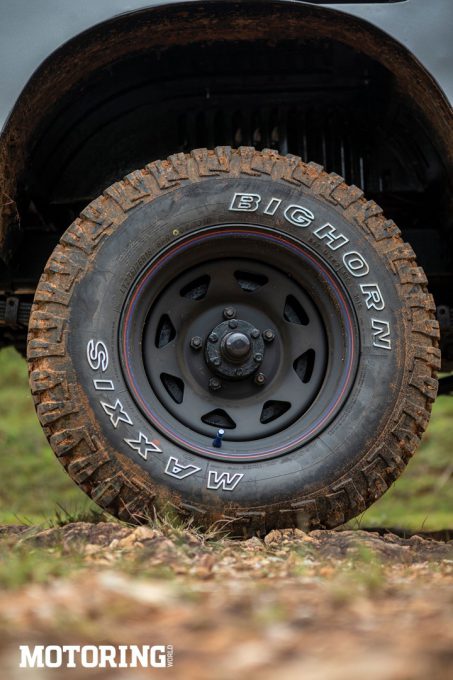 With a 4-speed gearbox attached to that Simpsons S4 engine, my initial assumption was that the FJ would go no more than 80 kph, if that. It's a hauler, not a sprinter, after all. But I was reliably informed that it cruises at 100 kph and can make its way to 120 kph if required. So that disc conversion is necessary, after all. I myself attempted no such feat of speed, though. First of all, the FJ's cabin was too cramped for me; if there weren't a door to my right, I'd have fallen right out. And in keeping with the rest of the design, ergonomics and overall proceedings have a mid-1950s feel to them, too.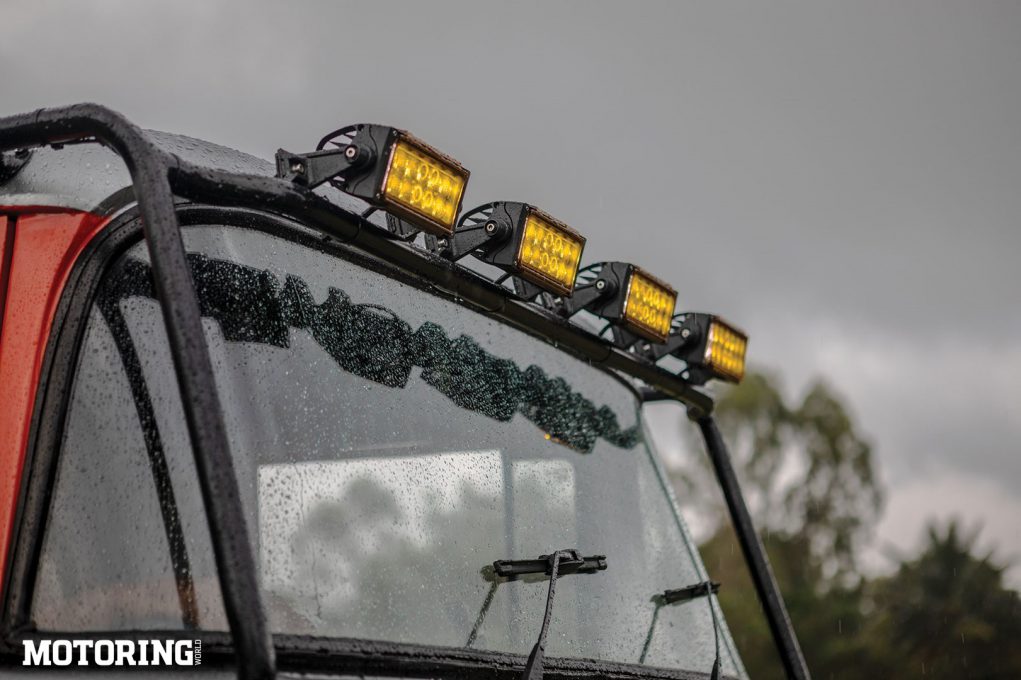 There was no space for my hand to shift gears as I normally do, so three fingers had to do. The pedals were arranged for three different people and I was only one, so operating them took some doing. And the steering wheel's primary function seemed to be generating immediate friction burns on my stomach right after it had snapped each of my thumbs into two. But then, the FJ was not made for a motoring journalist gone soft. It was made to help the world recover in the aftermath of a world war.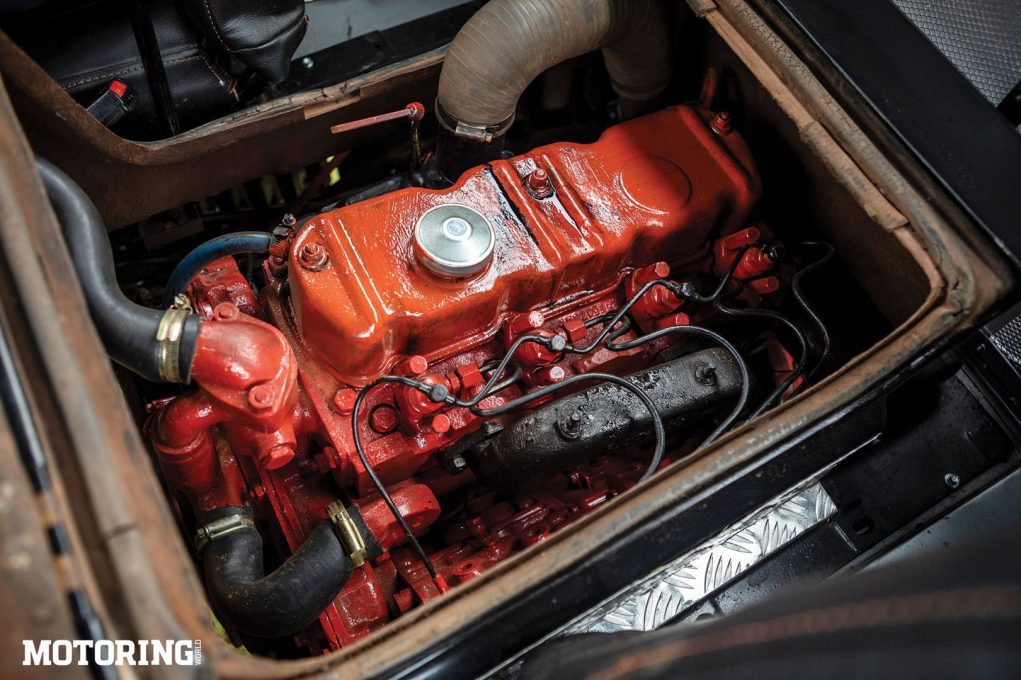 First gear was short and determined, as were the next two. But fourth had that long-legged yet flexible nature that let it bounce along at 40 kph. I won't even begin to talk about ride and handling because that's absolutely not what this machine is about. It's for doing things that not even other Mahindras can think of. Off-roading? Ha! The FJ will clamber over and roll through anything. Oh, I forgot to mention that this is a 4X4, and more capable than most. If you're not impressed, you should be.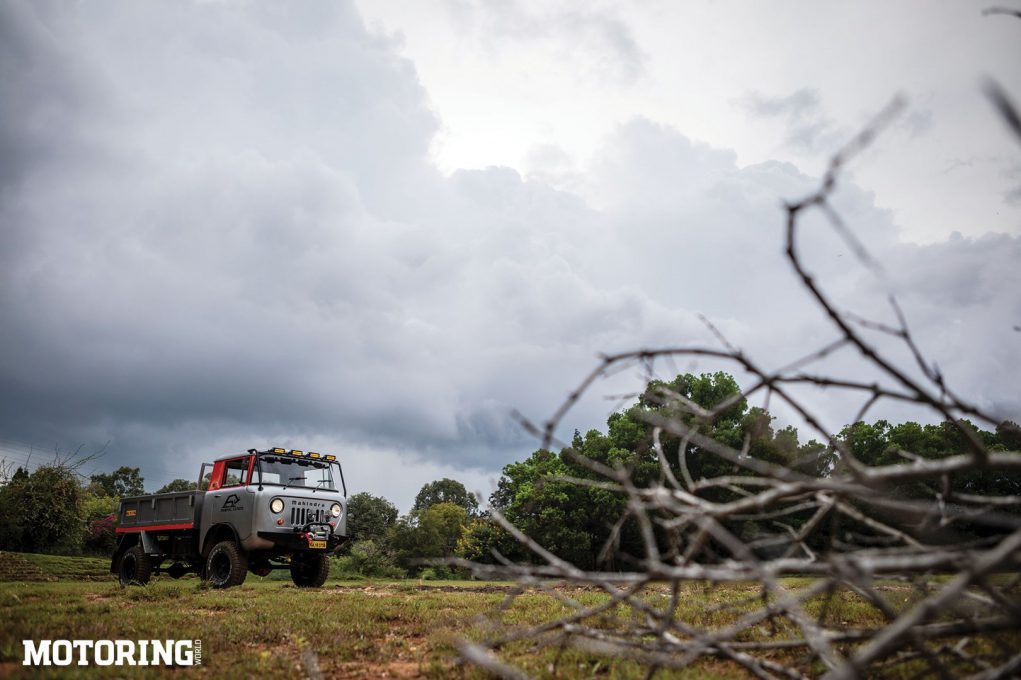 The 3300cc inline-four diesel makes around 60 bhp, and it did its best to cook me alive. Also, I'm not sure an air-con and a radio would even make sense in the FJ's cabin. This is certainly not an urban daily driver unless you live in Leh or a similar place. But it certainly felt relentless — as it should, too. Quite astonishingly, at least for me, this engine is still available, brand-new and called the S433, from Simpson & Company in Chennai! How's that for ROI? Nonetheless, for a 4X4 nut or for someone who simply must have a piece of automotive history, the FJ is a pretty cool set of wheels. Just carry a lot of electrolytes and a comfortable bed in the loading bay. Say, there's an idea.
Retro Restorations' area of interest is off-road vehicles and old cars, so the FJ was a fitting project to kick off with since it's both. And according to Lokhande, there's a lot more scope with the FJ, both cosmetically as well as mechanically. All manner of engines can fit in it, even V6 ones, if you so desire. And since people have suddenly remembered this workhorse of the past, demand is rapidly rising and the FJ is certainly becoming a collectible. As Lokhande reminded me, it's still more capable than any 'Jeep' in every way. Now who doesn't want that?!
If you want to get an FJ or even just look at pictures of one, check out @ retro_restorations_chikmagalur on Instagram.