Are you a morning person? You either answered with a resounding yes or you got annoyed with that question. Now, now, getting mad at me won't help anything. There is one thing that could fix your mood, however — coffee! Personally, I'm not a morning person, but I'm also not a huge fan of coffee; I prefer organic early-morning grumpiness, but I digress. Roughly 70 per cent of coffee produced in India comes from Karnataka and on the latest edition of Honda's Drive To Discover, we explored the region before finally making our way to Goa.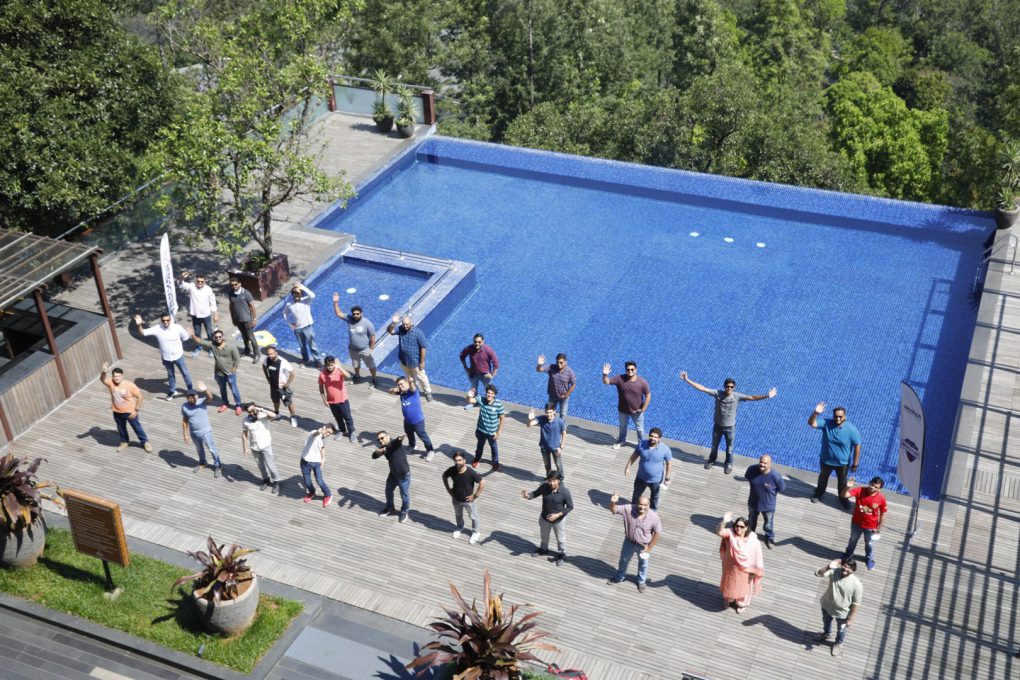 Heading Out
Day 1: Bengaluru—Chikmagalur
Distance: 286 km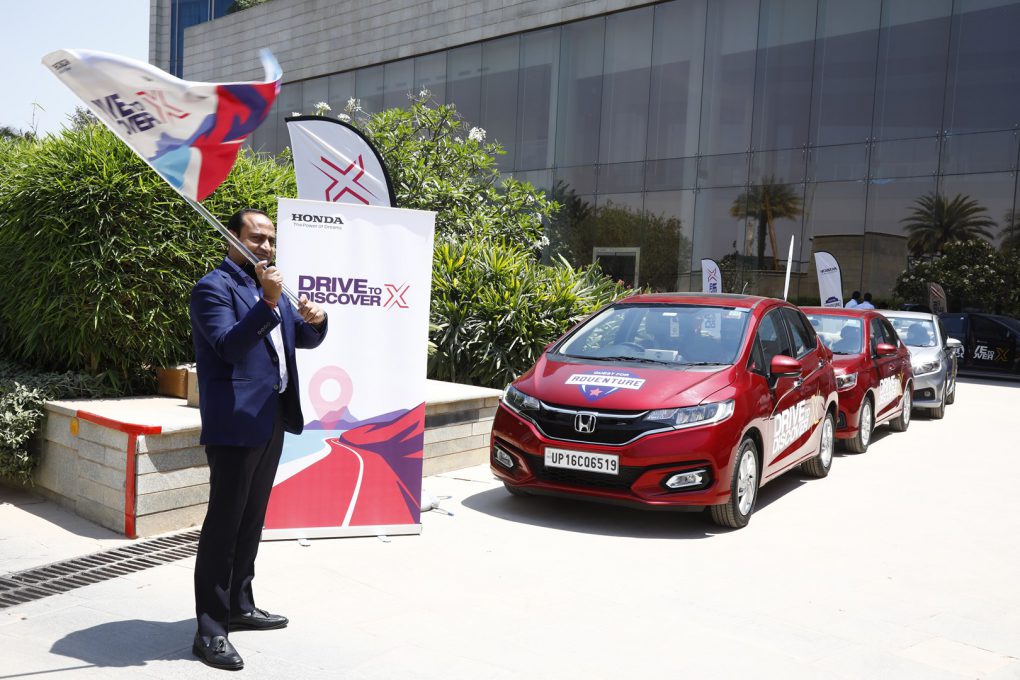 If you haven't been to Bengaluru recently, it's famous for two things — its booming IT sector and traffic. Luckily for us, the road to Chikmagalur took us right through the heart of the city during evening rush hour. Before we set off, I was handed the keys to a diesel-powered Honda Amaze with a CVT. I have to admit, I was a little disappointed it wasn't a manual at first, but one stint through Bengaluru's traffic was enough to make me a convert. I'm still not a fan of the rubber-band effect of CVTs, but there's no denying the convenience they offer. Though the CVT-equipped Amaze is down on power compared to the manual-transmission version, it still managed to keep up with the rest of the convoy just fine.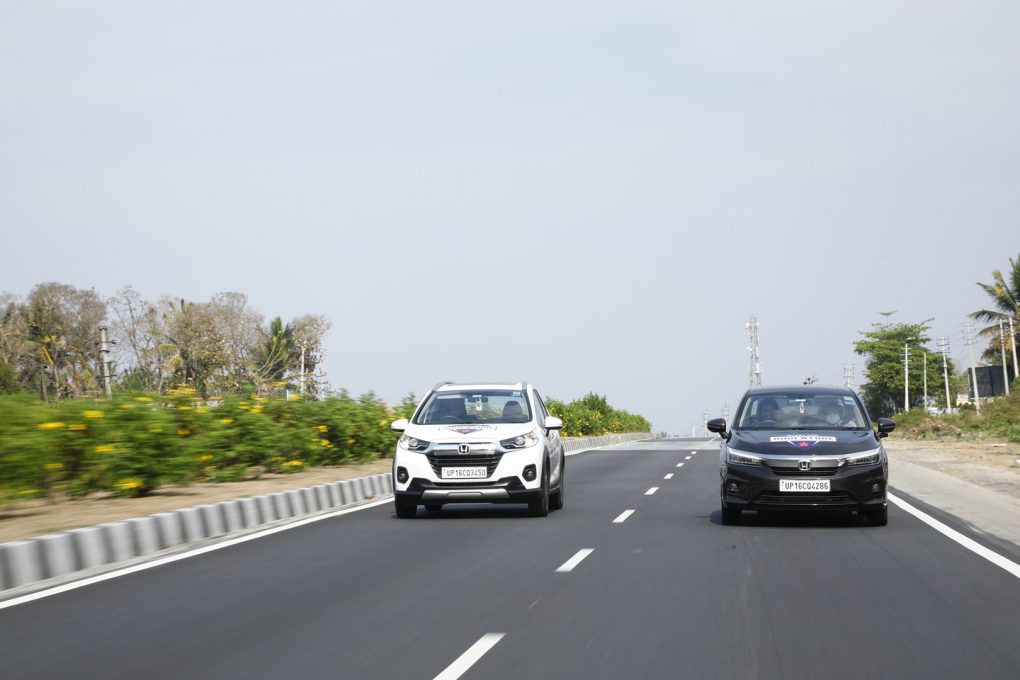 There were moments when I had to plan my overtakes in advance, but barring that, it was smooth sailing once we were out of the city. We made a relatively late start and before we reached our destination, the sun started to dip below the horizon. Night driving through unfamiliar territory is something I usually avoid, but it wasn't so bad this time. The roads were good and the Amaze's headlights were plenty powerful to illuminate the path ahead. There were a few moments when it seemed like we were lost, with no knowledge of the local language, but it was one of those times when offline maps came in very handy. Our destination was atop a hill on the outskirts of Chikmagalur, giving us a stunning view of the entirety of the Western Ghats mountain range. There were a few early-morning tours to nearby coffee plantations, but as I said, I'm not a morning person, so I stayed in bed instead.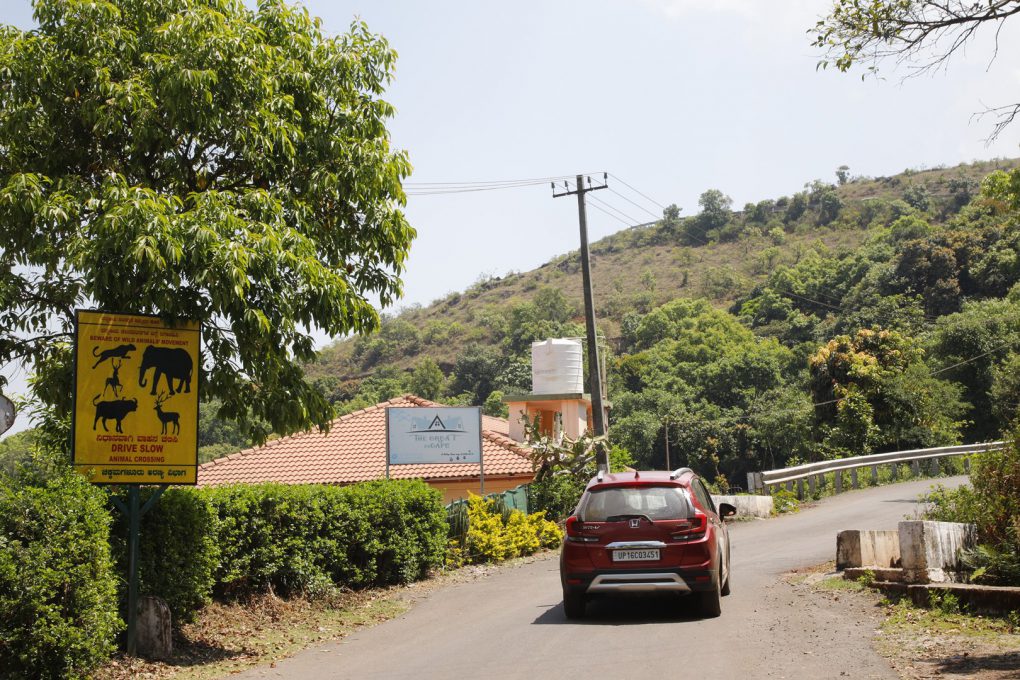 It's All Downhill From Here
Day 2: Chikmangalur—Mangalore—Kundapura
Distance: 264 km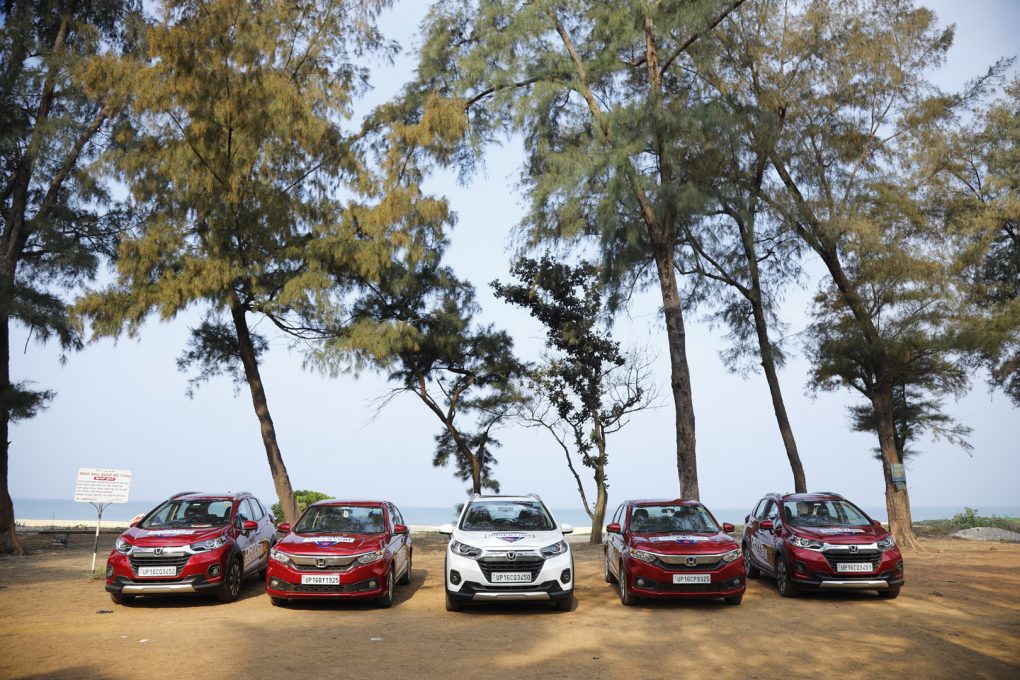 We had to double back through Chikmagalur to find our way towards Mangalore. Now, there is a quicker way to get to Kundapura directly, but the way to Mangalore through the Western Ghats features numerous downhill sweeping corners and switchbacks that were ripe for enjoyment. I managed to snag the keys to a brand-new Honda City for this leg and I couldn't be happier. Its high-revving engine and slick manual gearbox are a joy to work, and when I wasn't driving, the City's plush leather seats were perfect for a short lie-down.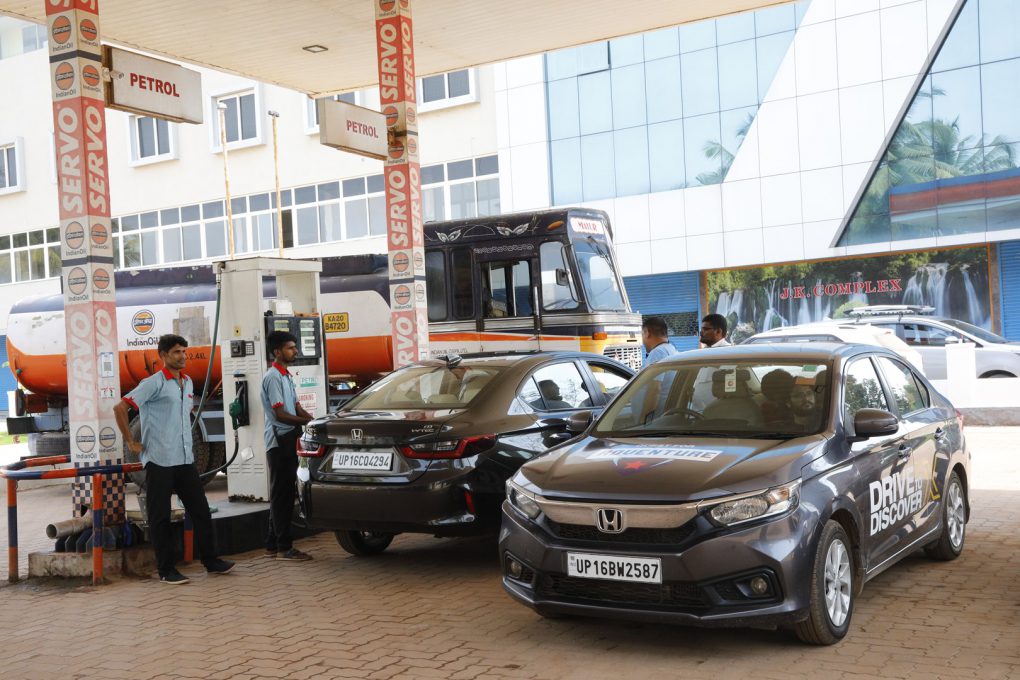 I repeated the same routine at every corner. Slow down for the turn, downshift, blip the throttle and forget everything else as I admired the 1.5-litre engine's ability to pick up revs so quickly. Forgive my short rant, but modern engines with their emissions tech just don't rev freely anymore. Electronics take over to determine just how much throttle you really need, but in the City, it all feels so refreshingly analogue. Even as the roads deteriorated towards Mangalore, my smile remained intact because the City took it all in stride. More traffic just meant more opportunities to work the gearbox. Before long, the mountains parted and we came face to face with the sea. From here, it was a series of coastal towns until we hit our destination in Kundapura, past Udupi.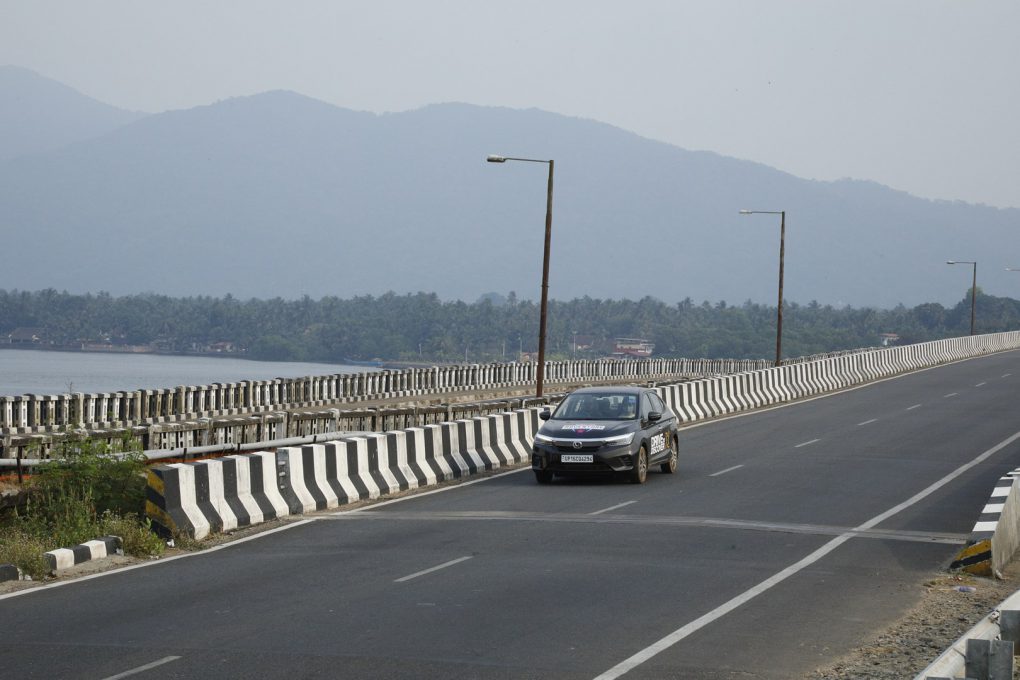 Hugging the coast
Day 3: Kundapura—Karwar—Goa
Distance: 243 km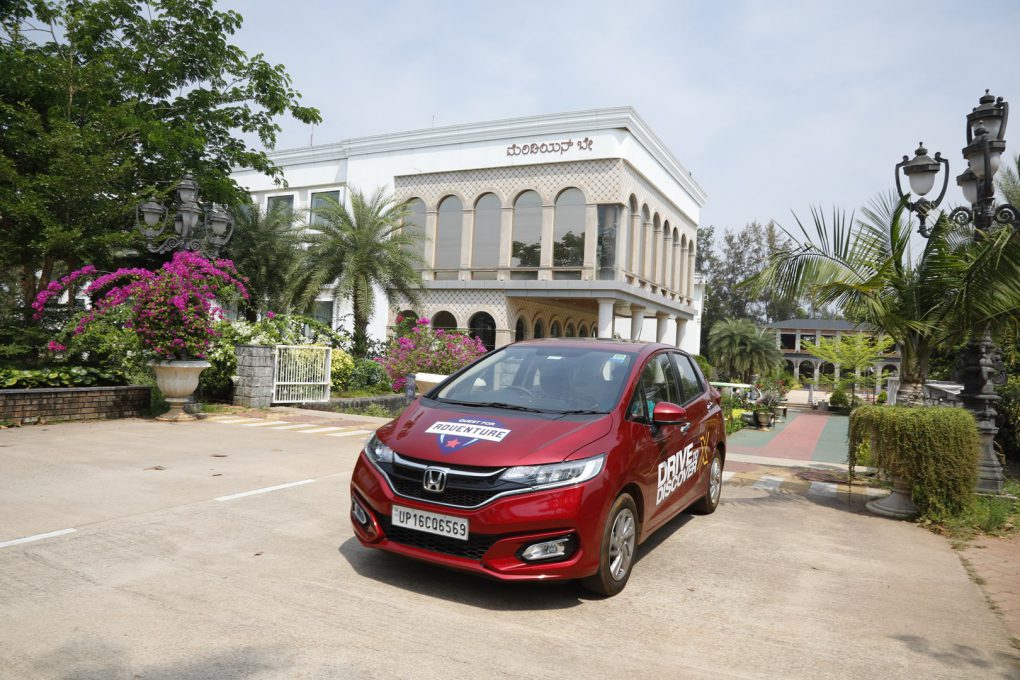 The third and final leg of this journey took us from Kundapura into India's favourite tourist destination, Goa. On our final day, I also got to experience the petrol CVT Honda Jazz. After driving the torquey Amaze diesel and peppy City petrol, the Jazz felt like a bit of a let-down. It's 1.2-litre petrol engine makes 88 bhp, which isn't bad on paper, but paired with a CVT, it really tests your patience out on the open road. Overall performance is okay, but when you're on a two-lane undivided highway trying to make good time, the transmission trips over itself trying to put you in the correct gear ratio. We did take the scenic route, though, so I just slowed down and enjoyed the drive. It was my first proper media drive after the lockdown, after all.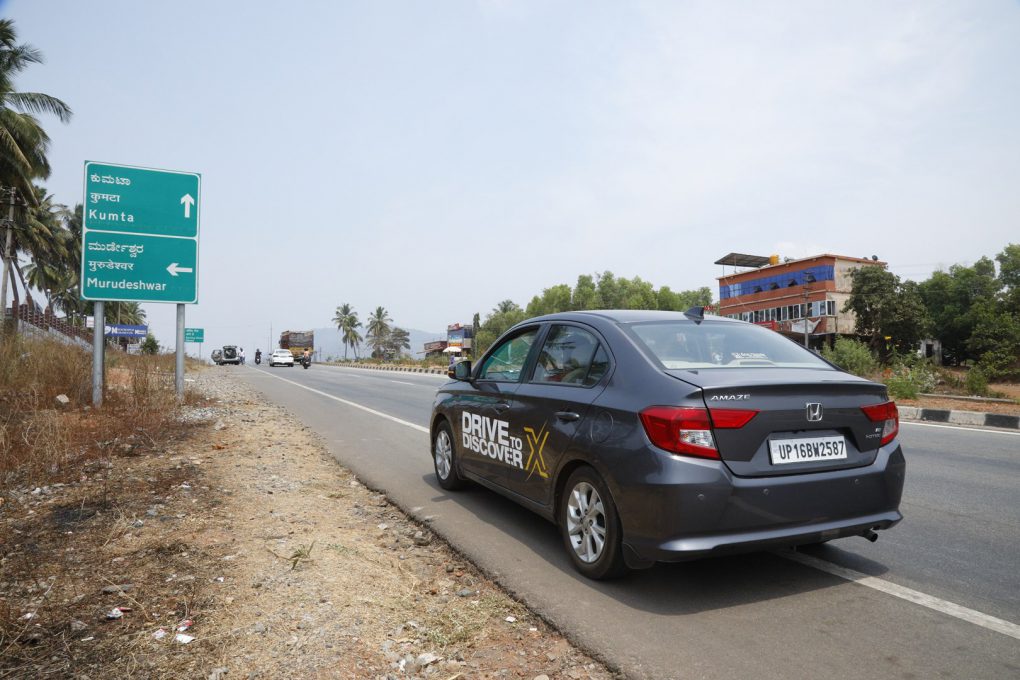 After three days of driving, we were finally at our destination in Goa. To Honda's credit, the 10th edition of Drive To Discover was a massive success. This whole event was managed superbly, with COVID testing for every participant, safety checks at all stops, and all the waypoints carefully chosen to ensure peace of mind. Anyway, now that I'm in Goa, it's time to hit the beach for some much needed rest and relaxation. Not early in the morning, of course.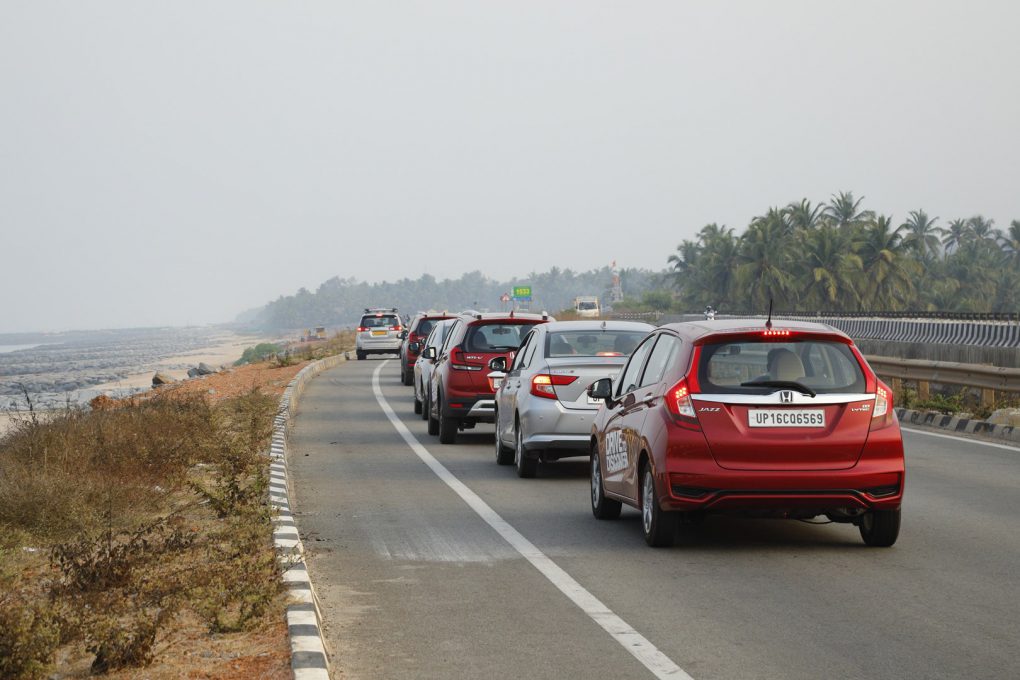 PHOTOS Honda Cars India