They've been gloating about this magic carpet ride, haven't they, this Citroën lot? Rolls Royce comfort but not without the marque's expenses? That's a tall claim, but then if there was one brand that could teach a British luxury carmaker a thing or two about suspensions, it had to be Citroën. And that's exactly what happened. But how does a modern Citroën fare when subjected to a variety of Indian highways? To answer that, and mainly to turn this 'excruciatingly difficult' task into a holiday, we took the Citroën C5 Aircross on a road trip to a town that isn't dear to just Indian hearts but also the French, Puducherry.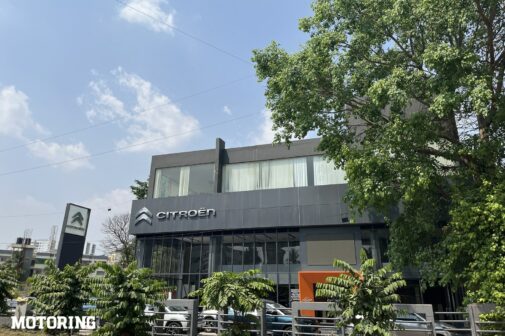 Our journey begins in the city of Bangalore, which in the blink of an eye, can transform from quaint and accommodating to 'can't believe there's an empty spot on the road, let's put a commuter there'. And as luck would have it, we couldn't enjoy much of the former before every office-goer had to step out. From negotiating the tightest of gaps to dodging over-enthusiastic lane jumpers, the Citroën C5 Aircross did it all. Having sampled the crossover SUV a few times in the past, it would be wrong to say that we weren't acquainted. But it's a never-ending surprise, this car. For instance, and bear with me as I bore you with some consumer-focussed observations, the calibration of its parking sensors is just right. It's neither over-zealous in telling you that there's an obstacle about five feet away nor is it lazy, or imperfect to notify you of a possible collision a few seconds too late.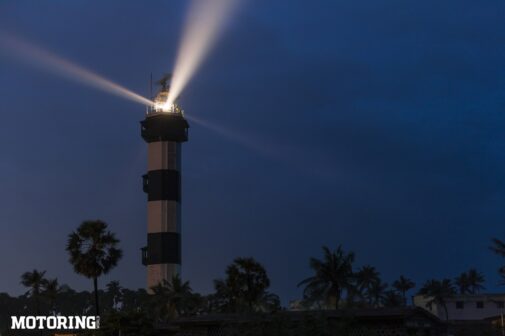 The road from Bengaluru to Puducherry is as one would expect near-flawless. The traffic situation isn't bad, and with people sticking to their lanes, the journey becomes even more fun. Even crossing the towns and cities on the way isn't much of a hassle. Closer to Tindivanam, this route goes through a stretch of single-lane state highway, which does bring the overall pace down. But it also allows you to appreciate how well-balanced the C5 Aircross is. Put it in the Sport mode and the engine's always on the boil, eagerly waiting for the throttle input. It crosses roads good and bad without hampering its composure or overall pace. The Citroën LED Vision headlamps don't just look cool, they ensure that the road ahead is well-lit without blinding the oncoming traffic. Perfect for long stints of driving at night.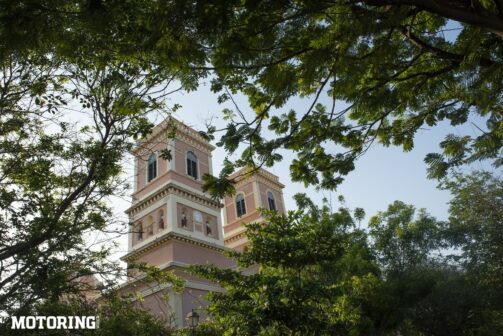 As one approaches Puducherry, especially for those who haven't been to this part of the world, it becomes clear that this isn't exactly what the photos tell you. On the periphery, it's like any other town in TN. Bustling with the familiar (and heart-warming) sights of everyday folks doing everyday things. Little TVS XL mopeds, malipoo (jasmine) garlands, the beautiful Tamizh script, roadside shops selling bajjis and vadai… you know how it is, friendly but full of TN's distinct character. A few kilometres down the road, well into Puducherry, the landscape changes. Even the topography, for that matter. You're suddenly next to the endless sea, and the buildings look a bit different. Some of the walls appear to be covered in pastel colours, the windows have unusual grilles on them, the streets are empty with old lamps adding not just light but also flavour to the scene, and there's a new language on the signboards.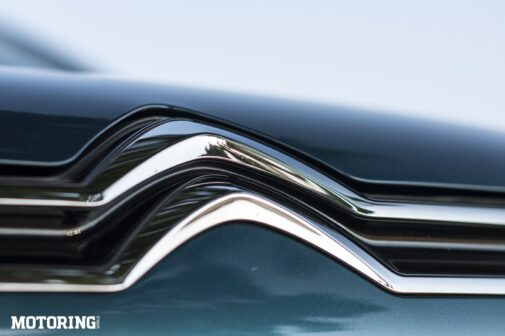 This formally arranged city planning was done by the French. It was under the French rule for a few years after the Indian independence before Pondy was inducted into the country. The French contribution wasn't just a passing influence on the local culture, it is pretty much ingrained in the system. The town of Puducherry, as a result, presents a unique mix of the two. While you may not find as many French speakers as Tamil-speaking citizens, you can pretty much survive in the 'White Town' as easily as you would in any global city. The influx of tourists means there are some notably good cafes and heritage hotel properties — and not to forget some meticulously restored ones from the colonial era. Puducherry is constantly juggling to offer you the best of both: from food to architecture, from systematic to nearly chaotic, and from soothing shades of yellow and grey to a more vibrant and contrasty tone. It serves as a great reminder that this intriguing mix of cultures is what makes Puducherry special.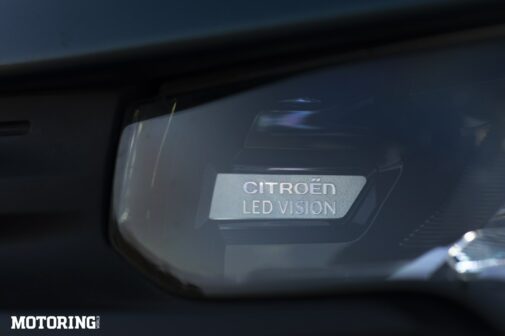 The Citroën C5 Aircross is as unique as it can get, too. When Stellantis decided to offer the Citroën brand in the Indian market, it was clear that they wouldn't do it with something ordinary. On a drive like this, it's impossible to ignore what this comfort class SUV has in store for its occupants: a ride that's comfortable beyond words, and an interior that's accommodating not just in terms of space but visually too. Let's also not forget that with up to 1630 litres of boot space, it can virtually be the only transport you'd need when you move house. Plus that hands-free electric tailgate is a bliss to use.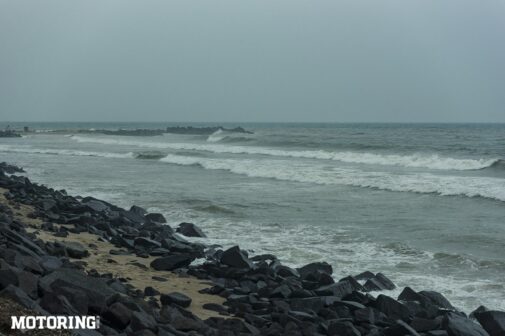 Complementing the car's flying carpet effect is the interior, which is tastefully done in the unusual but very appealing combination of Grey Grained Leather and Graphite Cloth. The front seats deserve a special mention, too, because on a drive like this when you're doing motorway speeds, you want the seats to offer not just comfort but also adequate support. And these electrically adjustable ones do that perfectly. Then there are the feel-good features, which elevate the ownership experience, like the panoramic sunroof, which even in the borderline harsh weather, allowed us to enjoy the sky. Keeping a constant check on the cabin temperature is the dual-zone climate control. The great thing is that while it's operated via the rather smooth touchscreen, a shortcut button underneath enables you to turn it off. That came in handy when we wanted to open the windows, roll back the sunroof, and enjoy the early morning breeze. And when it came to travelling through traffic, the onboard air purifier silently but effectively made the Citroën's cabin even better. Plus thanks to the multitude of storage options, including a large one in the central armrest, no matter how harsh the sun was, we were never dehydrated.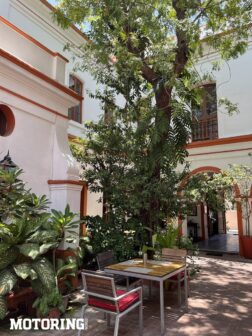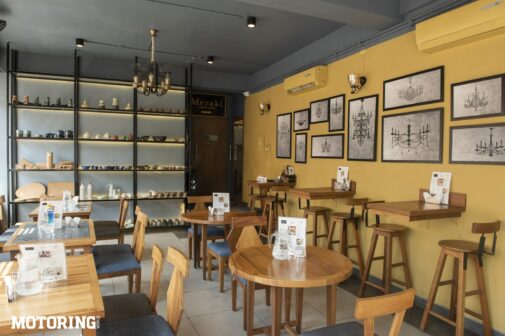 Such is the noise insulation that it's hard to make out that the 2-litre engine is diesel-powered. It makes 175 bhp and 40.78 kgm; the latter can be felt in every gear. The 8-speed automatic gearbox can be operated with the help of column-mounted paddle shifters, too, but in the regular drive mode, it's perfect for everything: from pootling around the White Town or stretching the C5's legs on the nearby East Coast Road. The aforementioned Sport mode does tend to keep the car ready for sudden bursts of power, and while the normal setting is good for everyday use, selecting Eco does do a fair bit in achieving better economy — and trying to beat the company claimed 18.6 kpl. It's a car that does everything you'd want from an everyday car and more. The C5 Aircross has a suspension that doesn't struggle when you're travelling fast. The progressive hydraulic cushions really make all that difference. For craters, you still need to slow down, but the way it recovers from bumps or undulations sets it apart from the rest of the choices in the market. And the best part is that unlike many cars in the price bracket, it stays smooth over larger imperfections in the road, too.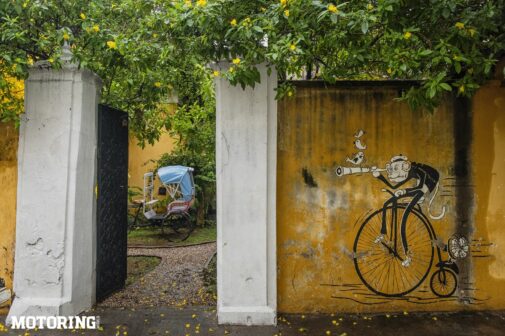 The 12.3-inch instrument panel comes with customisable screen layouts. From when you need to keep an eye on the average fuel consumption to when you'd rather have just the speed displayed in bold or a mix of both, it has a predefined layout. On our drive what became exceptionally useful was the blind spot information system, essentially a little alert that would pop up on the outside rearview mirrors, to notify me that there was someone in my blind spot. It's a boon in traffic, and it turned out to be God-sent both in Bengaluru and Pondicherry.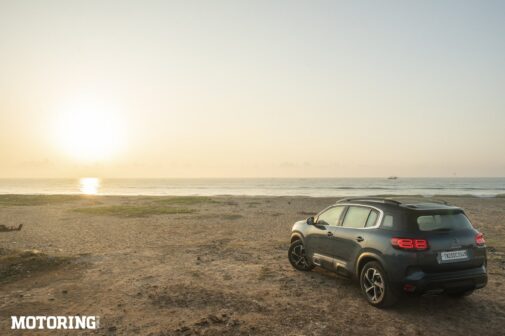 If you're heading to Pondy anytime soon and want to experience it the way it's intended to, take a walk in the white town, sit near the promenade, visit a cafe or two, find a nice hotel (especially an ex-French one, like Dune de l'orient) but don't forget to visit the Tamil quarters, try out the roadside tea (or filter coffee) and medu vada, making a trip to Auroville, and maybe shopping at the bustling market. Because Puducherry is best experienced as a mix of the two. And if you ask me, do drive down in a French car that's not just manufactured in India but seems to be tailor-made for this country, too.