There's a new hatchback in town which, surprising as it may seem to many marketers, isn't referred to as an SUV. Those responsible for developing this new car emphasise the fact that they didn't want to copy what everyone else was doing. Take one close look at Citroën's latest and you'll realise what they mean. Furthering the respectable position Citroën has achieved with the excellent C5 Aircross, the brand is now looking at widening its appeal with the approachable and equally appealing Citroën C3 hatchback.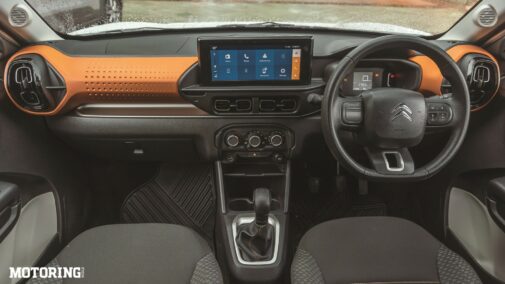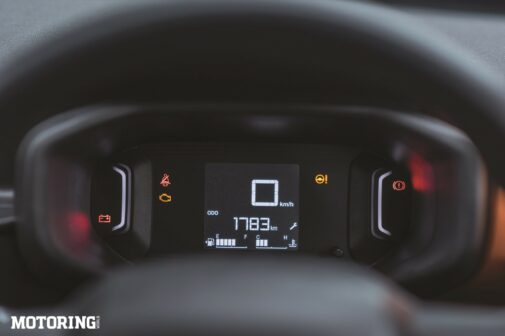 Set to be launched this month, the C3 is all set to make space for itself in the B-segment hatchback arena, which is currently populated by a mix of hatchbacks and micro-crossover SUVs. With over 90 per cent localisation, you can be sure that when it reaches the market, its prices will be competitive. The prospective buyer will also be happy to learn that the brand is going to extend the oft-appreciated Citroën ownership benefits to C3 customers, too. These include the fantastic Service on Wheels, the ability to buy cars online through its ATAWADAC philosophy, world-class 'phygital' showrooms, which were incepted much before the world's dependence on digital shopping due to the pandemic increased, and a variety of trade-in and finance plans.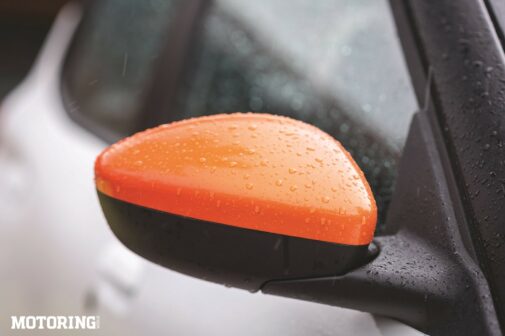 But all that paraphernalia makes no sense if the product isn't worth your time, right? As we've come to expect from a brand like Citroën, it has made sure that no matter which segment you're coming from, if a solid small car is what you're after, the C3 won't disappoint. There are two three-cylinder 1.2-litre engines to choose from, with a turbocharger and an extra gear differentiating the two. While the turbocharged one understandably offers more power and slightly better drivability, the naturally aspirated engine is surprisingly potent for both intra-city and highway runs. Mechanically too the car has a strong sense of stability and quality built into it — something many of its rivals might find hard to match. Most importantly, Citroën promises to offer a comfortable ride on the C3; it has a specially-tuned suspension for Indian driving conditions.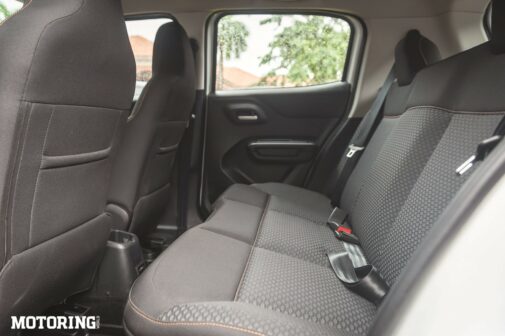 Similarly, its A/C has been made keeping in mind our climate. Plus there are other equally important bits which Citroën has got just right. Like the driving position, which the company claims is up to 100 mm higher than some of the other cars in the segment. A commanding view will ensure that you can cross craters without looking, and it'll be easy to place the car exactly where you want it. And as far as decimating bad roads goes, the C3 has a 180 mm ground clearance.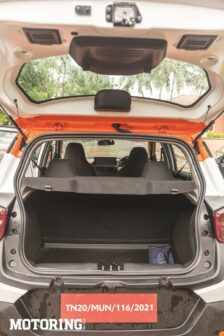 Some more headline figures: the car has a wheelbase of 2540 mm, which is more than what some of the cars from the segment above offer. This ensures that there's a lot of room inside the cabin, which is further amplified thanks to clever packaging. With 1378 mm of shoulder room and 991 mm of head room, it's highly unlikely that anyone will complain. Its boot space of 315 litres makes the deal even better. To make sure that the rear passengers don't feel claustrophobic, Citroën has positioned the rear bench higher than the front seats. This does make a world of difference — and it goes on to prove that the brand thinks about things that others would have happily skipped. The cabin, beautifully minimalist, is also equally practical. There are multiple storage spaces, and with wireless connectivity available for both Apple and Android smartphones, you won't have to worry about looking at the phone at all.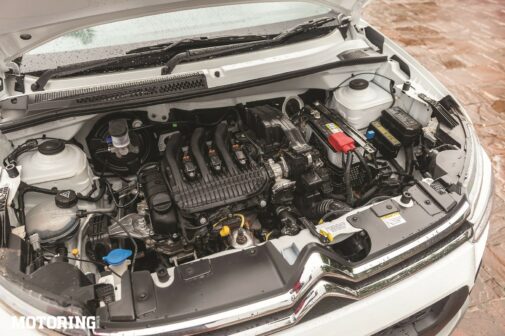 There's a wide range of customisation options available for the car. A total of 10 exterior colour combinations are possible, which is complemented by three customisation packs, namely Zesty Orange, Platinum Grey, and Chrome, denoting the colour/style of accents. There are two interior trim colour choices, too, which depending on what you go for, will either make the cabin funky or classy. While it's impossible to offer a bespoke car in a mass market segment, it won't be difficult to make your C3 unique, especially when you consider that there are 56 customisation choices offered by Citroën. Other carmakers have done it in the past but with the same level of finesse and dedication? Probably not.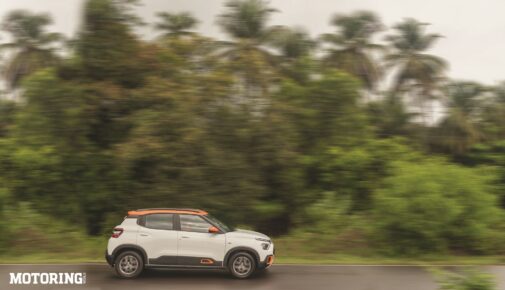 The new Citroën C3 is a car that has its very own identity, which becomes evident as soon as you see it in the flesh. Few expected a globally-acclaimed brand to introduce a mass-market product like the C3, but in doing so, Citroën has shown that they have a clear vision for the Indian market. With the C3, not only is the carmaker all set to win hearts, it's also setting a precedent. We didn't think we'd say this, but other hatchbacks have a lot to worry about now.