BFW was founded on March 7th 1916. BFW? Thought you were smart enough to spot a mistake? Yes, it's indeed Bee-Eff-Doubleyou. Well, it's like this. Bayerische Flugzeugwerke was founded on March 7, 1916. Incorporating another loss-making aircraft manufacturer called Otto-Werke, a bunch of investors set up BFW. Their aircraft were not exactly the Ultimate Flying Machines, but thanks to the First World War, their products improved and business was good.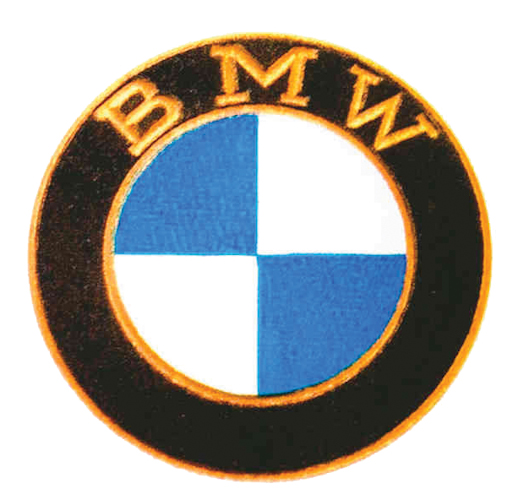 And on July 21, 1917, Rapp-Motorenwerke, an aero-engine maker was renamed as Bayerische Motoren Werke, the BMW we are familiar with. Essentially Karl Rapp was deemed unnecessary to the company he had set up (his original engine designs were no good), so it did not make sense to have his name in a company that did not have him on board. The firm continued to build aero engines for the German armed forces until the end of WWI 
in 1918.
So what happened was that BMW acquired the BFW plant in 1922, but decided to keep its foundation date as that of BFW, which was… you got it. So here we are, celebrating the historical first 100 years of BF… sorry, BMW.
Now picking up ten cars from 100 years is not a joke, especially since BMW has been making some rather brilliant cars over these years. So what we did was a quick offline poll, and these ten cars made it more frequently than the rest. Of course, the poll was conducted on only one respondent. So what follows is highly subjective. If you don't agree, then do write in — let's see if you know your E9 from your E90.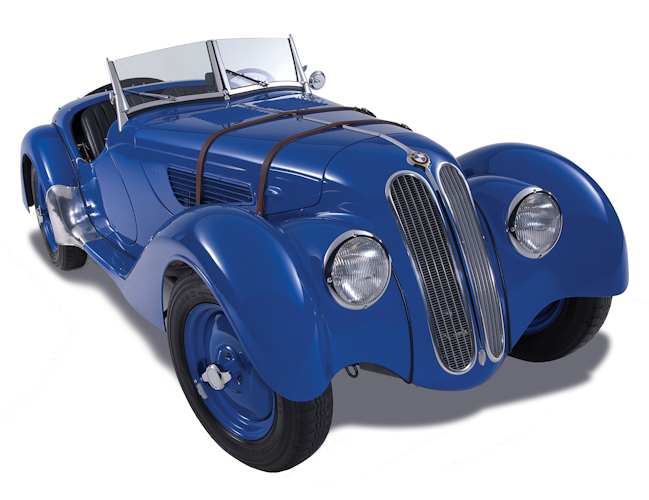 328: THE FIRST ULTIMATE 
DRIVING MACHINE
Just 464 units of all types of the BMW 328 was produced between 1936 and 1940, but the legacy it left behind went beyond mere production numbers. The 328 set the template for BMW cars: great to drive, beautiful to look at and packed with innovations (not to forget, expensive!). The 328 was a sportscar that was ready for racetrack skirmishes with established giants like Alfa Romeo, and proved its mettle. At the Nurburgring, it debuted as the fastest standard-production 2.0-litre sportscar. In 1938, the victory was at the Mille Miglia. In 1939, at the 24 Hours of Le Mans. In 1940, again at the beautiful 1000-mile Brescia-Rome race, but now with a flawless Touring body. It totted up no less than 120 race victories in its short lifetime and left an imprint in the minds of other car firms, designers and coachbuilders forever.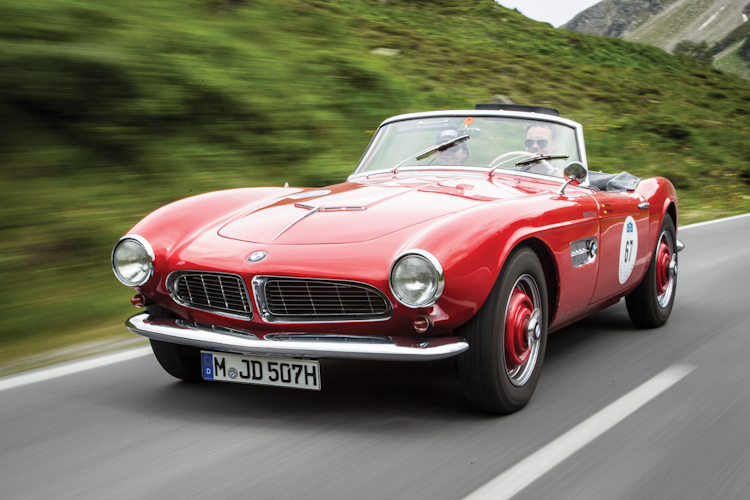 507: Der Konig
Despite the effects of the Second World War, BMW persisted in making luxury cars like the 501/502 'Baroque Angels' — though the money came from its mass-volume models like the Isetta bubble car. The legendary importer of German cars in the US, Max Hoffman, pressed BMW to make a roadster. Using the modified underpinnings of the 502 and borrowing its 3.2-litre V8, a roadster was born. And it was stunning. Quickly designed by Raymond Loewy's pupil, Count Albrech Goertz (who also designed, among others, the ___ and the ___. Fill in the blanks, if you're reading this, folks), the 507 was a tour de force in roadster design. Even today's BMW roadsters pay homage to the 507. Unfortunately, the 507 was super expensive, and only 252 units were produced from mid-1955 to early-1959. As you are reading this, BMW Classic is restoring a 507 which belonged to The King: 
Elvis Presley.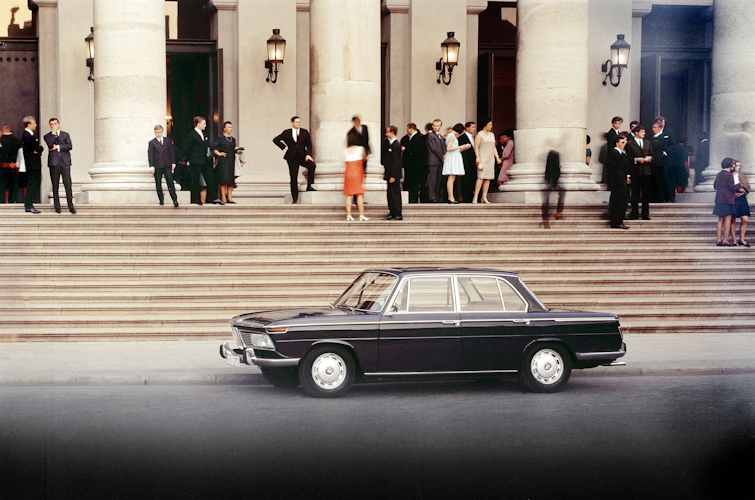 1500 'Neue Klasse': 
Class victory
Whoever needed a family sport saloon? Why should there be one? That too in 1961? Well, someone at BMW thought that the market is just ripe for a new class of cars, called the 'family sport saloon' segment, and the 1500 was born. Today, every manufacturer worth its grease has a presence in this segment. The 1500 was the first one, followed by the 1800 in 1963 and the 2000 in 1966. Production of this class ended in 1972 and was widely successful for BMW, with over 350,000 units sold. During this time, this 'family saloon' in its 1800 TI guise won the German and European Touring Car Championships, set a record at the Green Hell and attained a victory at the 24 Hours of Spa. The short-lived 1602 in the meanwhile won the German rally championship and attained a class victory at the Monte Carlo Rally. Perfect for taking the family out shopping, right?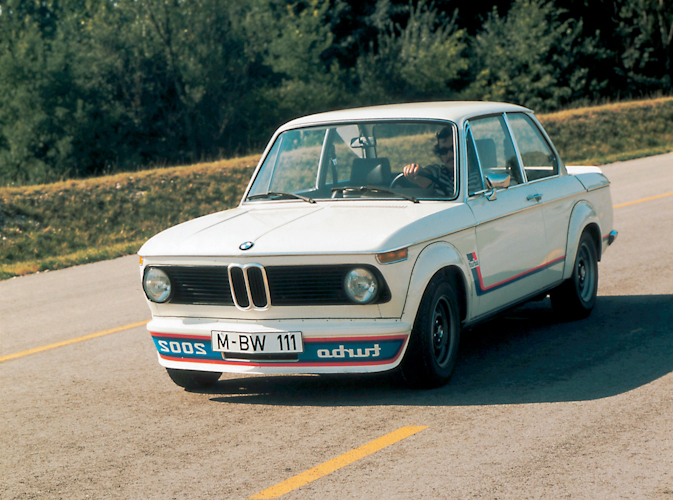 2002 Turbo: 
Reverse logic
The introduction of the 2002 turbo's timing was slightly off. At a time when the oil crisis erupted in the 1970s, came this mental and absolutely aggressive car. That too, it wore its '2002 turbo' logotype prominently in the front, in reverse. Just so that you could see what was looming in the rear-view mirror. This bad boy attitude was frowned upon and the logo had to go but the pinstriping stayed. The 2002 turbo was based on the already powerful 130-bhp, 2.0-litre 2002 tii, and the KKK's induction offered 40 bhp more, and made it Europe's first series-production turbocharged car. It was visually distinct thanks to its wider flanks, fatter rubber, sporty interiors with, yes, a turbo-pressure gauge. As expected in the initial days of turbocharging, lag was a serious issue — so anyone who drove one of the 1672 units produced would have had a life-changing experience. At around 4000 rpm.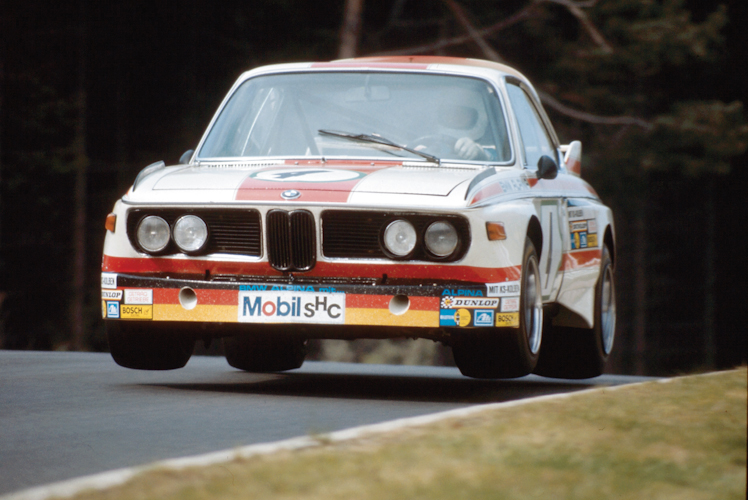 E9 3.0 CSL 'Batmobile': 
Bruise Vain
The above mentioned Neue Klasse didn't just go away. It sired another absolutely terror-inducing BMW that can still scare small children — better, then, not to show them the two Art Cars based on this one by Alexander Calder and Frank Stella. Anyways, the E9 in its road-going form was an elegant, pillar-less Gran Tourer, but this one was specifically designed to win in the Touring Car Championships. The Coupe-Sport-Light was stripped to the bare minimum and used aluminium, the final iteration of its 3.0-litre straight-six developed over 200 bhp and the aerodynamics were the equivalent of bell-bottoms and flared collars. But it all worked. Between 1973 and 1979, the E9 3.0 CSL was the European Touring Car Champion, except for 1974. At the 1973 Le Mans, it secured a class win. While you could buy this car, the roof spoiler and the huge-ass rear wing were supplied separately; you'd fit it only if you want to attract the law enforcement.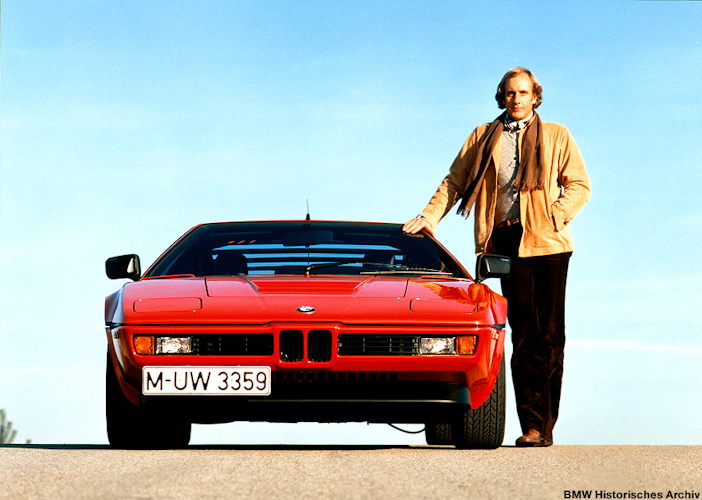 M1: The One
This is what you get when you marry a Motorsport engine with an Italian body and design: a supercar that is so evocative of its time. The M1 is historical because of it being the first M car, that too a mid-engined BMW. Then there is the fact that it was developed in association with Lamborghini: a Dallara-devised chassis and a Giugiaro-designed body shell. The M1 would go as fast it looked, thanks to a 277-bhp 3.4-litre mid-mounted inline-six. Though developed for racing against other marques like Porsche, it never fulfilled its racing destiny. Instead, it participated in one-make races. Of the 450 built between 1978 and 1981, 399 were destined for road use. An Andy Warhol-painted M1 participated in the 24 Hours of Le Mans in 1979, winning second in its class and sixth overall. Is the M1 the finest achievement of the (ex-) Axis Powers, then?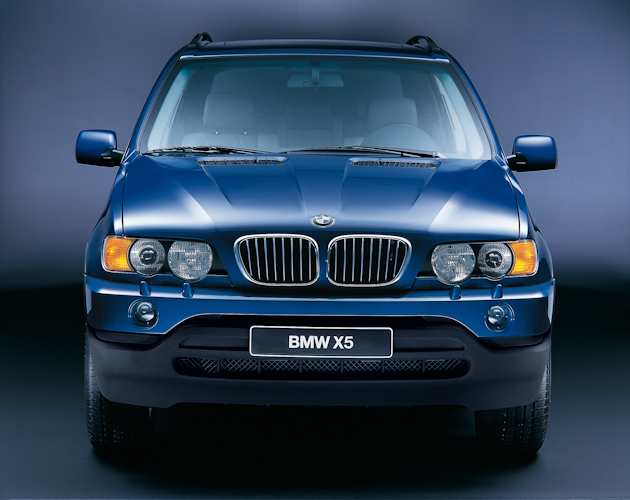 X5: Drive SAV
By cleverly calling a Sports Activity Vehicle and riffing on SUV, BMW set the template for a new segment yet again. Introduced in 1999, the first X5 featured unibody construction as well as independent suspension, as opposed to the body-on-chassis 'trucks' that were calling themselves SUVs so far. And it was perfect timing in the US — desperate housewives became busy soccer moms, all thanks to the X5. Because here was an off-roader that was actually better on tarmac and had plenty of room to carry, er, a Big Mac. Its on-road manners and its dynamic attributes garnered it a lot of adherents… and attracted plenty of competition. It's so popular that even M Division has succumbed. It also helped that at that time, BMW owned Land Rover/Range Rover. Now there seems to be an X prefixed to all numbers from 1 to 10, but remember, it all started with the X5.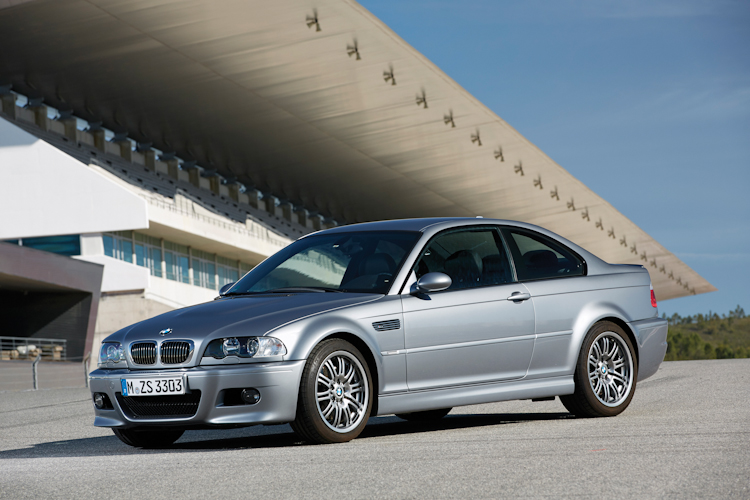 E46 M3: 333 times two
The number of this beast is E46, fettled by M Division. While you may argue that any other M3 should be here, we like this one. Email the Editor if you have any strong opinions on this. Now, there is something pure about the E46 M3 — that BMW template that we have spoken about earlier is somehow apparent on this one. The 333 bhp is just an awesome number by itself, that too from a beautiful 3.2-litre naturally-aspirated straight-six in classic BMW style. Then it has those looks that still turns heads, SIXTEEN years down the line! It was the sort of sports sedan that you could impress your father-in-law with its dignified presence and luxury and at the same time, give your mother-in-law a heart attack with its jaw-dropping acceleration. Sideways. There is another reason we like it: it was the first M3 we featured in this magazine. So there.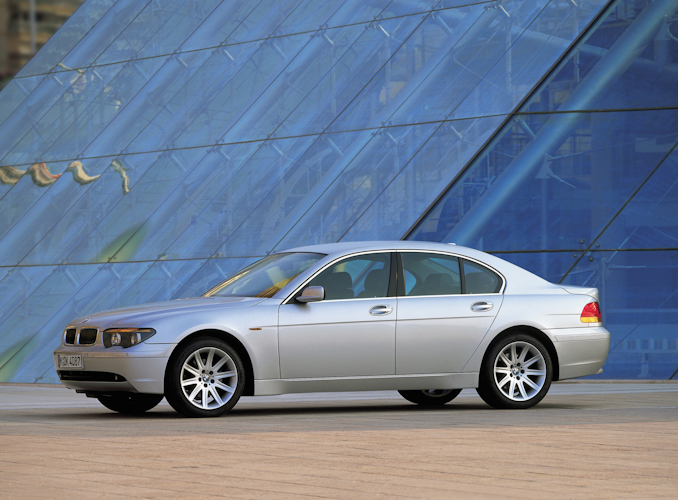 E65 7 Series: 
At sixes and sevens
Following the 1950s Baroque Angels, the 7 Series were the flagship BMWs — a showpiece of performance, craftsmanship, luxury, technology and design. Well, perhaps not the last one. Why do we then bring this one here then, the fourth-generation 7er? Because it was pathbreaking — it made even Mercedes-Benz, which was the acclaimed leader in this segment, sit up, take notice and 'get influenced'. This 7 Series was more infamous than famous for its design, because… hey, who left that boot open? Sorry, as we were saying, Chris Bangle's controversial design may have attracted criticism, but he single-handedly made BMW design a talking point. This version had many, many firsts, but the ones we felt were again pathbreaking were the column-mounted gearshift, the electronic parking brake and the iDrive. Again, the derision was uncalled for; cars were getting complex and the iDrive just tidied it all up. The technologically advanced E65 was the template of the future luxury car. Amen.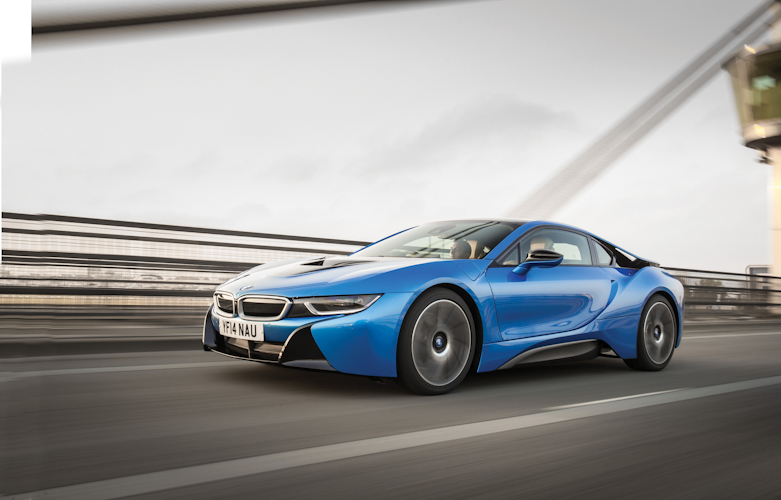 i8: OU812?
Apologies to Van Halen, but couldn't resist that headline. BMW has yet again set the template… sorry if it is getting repetitive, but one cannot help it. Decades down the line, when I am long gone, a pathetic, underpaid writing robot will be typing words like how the i8 was the one that started it all. (Writing robot? If you can have driverless cars, why not writing robots? As if you are reading this). The i8 is Minority Report in real life. A small-capacity turbocharged 1.5-litre IC engine and an electric engine makes it a supercar? Well, it does. Add to that a lightweight carbon-fibre and aluminium body and parts, and you get a decently rapid BMW that looks a million dollars. The i8 may not take the battle to a 911 or a Huracan, but hold on. Because templates allow for many more iterations. The Next 100 years, then!
THAT'S NOT ALL
A hundred years! It is not easy to list out only ten, no?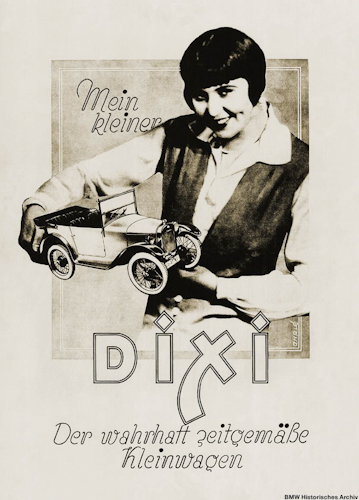 3/15 PS
An Austin 7 (not to be confused with the BMW 7!) that used to be manufactured by a German company called Dixi, turned out to be the first motor car to wear the blue-and-white roundel in 1929. BMW had bought the company in October 1928. The car was sold in several body styles by BMW while there were other coachbuilders too who worked on this — making it an overall successful car in that era between the two wars.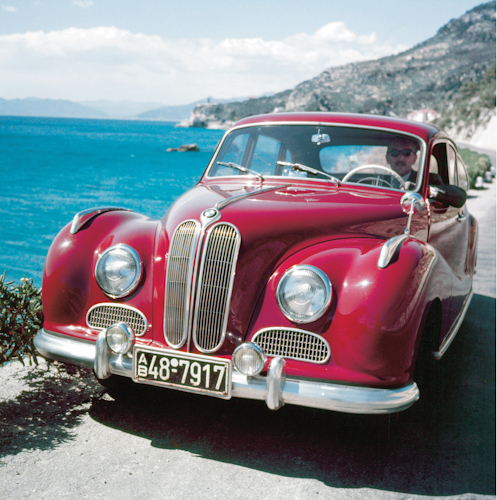 501/502
The Baroque Angels were an anachronism in the early 1950s. Germany was just recovering from WWII but BMW went ahead and built this large, luxury sedans. Its original plant in Eisenach fell into Soviet hands, so the 501 gets the honour of being the first BMW car to be built entirely in Munich. The 501's 72-bhp 2.1-litre six-cylinder was underpowered, so BMW followed it up with the 502 in 1954, which featured a 100-bhp V8 light-alloy engine.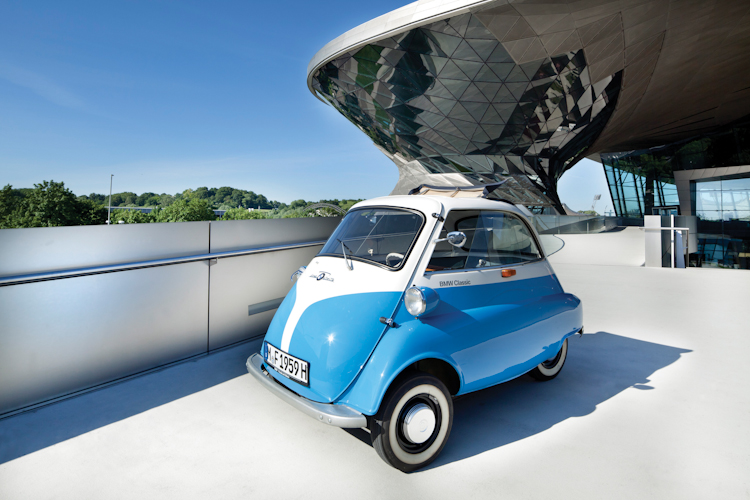 Isetta 250/300
The post-war boom was still not that explosive for the large, luxury cars that BMW was making. Looking at the trend of compact 'bubble' cars that were all the rage, BMW tied up with Iso of Italy in 1955 to make what looked a square refrigerator on four wheels (the rear set was closely located). The Isetta featured a 12- or 13-bhp BMW bike engine and it turned out to be immensely popular — over 160,000 people puttered around in it.in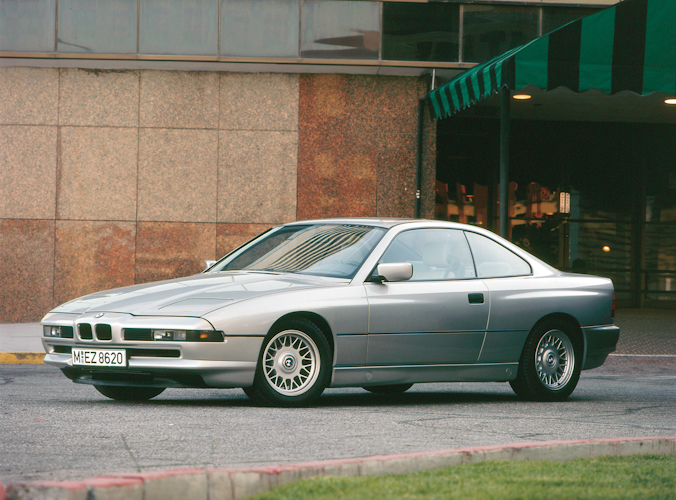 8 Series
The large grand tourer from BMW was a direct assault on the Mercedes-Benz SLs. Built for about ten years between 1989 and 1999, the 8 Series was powerful, sophisticated as well as good looking. The top-of-the-line 850CSi had a 375-bhp 5.6-litre V12 — a little excessive in trying times, before BMW ultimately pulled the plug on it. But it was the perfect showboating car for Monaco.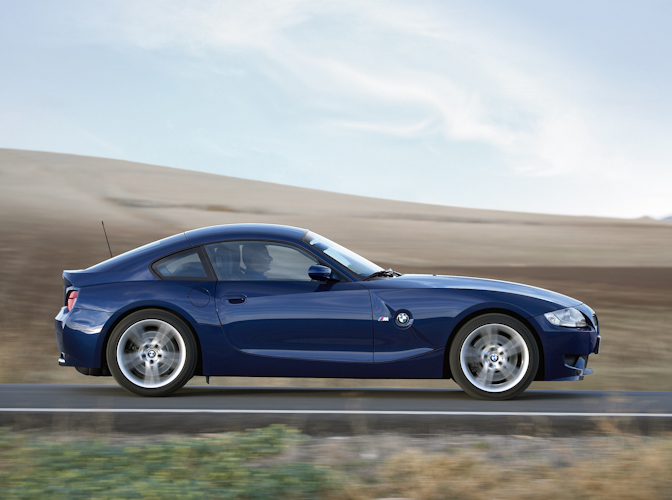 Z4 Coupe
This is here only because of Chris Bangle. The Z4 came after the effeminate Z3, that even James Bond couldn't macho-ise. But compared to that roadster, the Z4 was tomorrow. Crisp, sharp scalpel lines covered its bodywork — and it could only have been possible because of advances in materials and manufacturing technology. A prominent hood that left no one in any doubt as to whose was bigger and a short rear deck contributed to its classic proportions as well.