Our friend Sudeep Kohli remembers her first car in her latest piece
First impressions last.
I still remember her eyes. Shining, only for me. Beckoning me. She was petite, her curves were at the right places. Blue, was definitely, her colour.
She offered me a ride. She wasn't built to be uptight. She came from spirited Italian stock. She had attitude. Not an inch of the superfluous. Not the dainty delicacy of her cousins, nor the coquettish scurrying around for attention. She had the substance of style, she kept you tuned in.
We enjoyed our drives together, through snow capped mountains, quaint villages, along winding riversides. We'd chase the horizon, see how far it goes. We'd drive past the borders, shining our lights on all that passed us by. If the radio wasn't playing our song, I'd sing to her, she'd hum along. With a sky full of stars, and, a head full of dreams, I'd lose my way often. She didn't flare up, she didn't shut down on me when I left us stranded on a deserted road, with the sun mercilessly beating down on us. She was the queen of cool.
I told her all my secrets. She listened. She never let them out. When I felt hemmed in, she'd let me have a go, rip up the open road. She gave me enough room. She didn't let me tip on the days, I was tipsy. She kept me grounded, when I was going around the bend. When, I had no drive left in me, and drifted aimlessly, she sparked me back to life, and steered me home safely. When I was flat broke, she gave all she had.
She liked her drink. 'She is a guzzler', they said. 'She's costing you. Move on, if you know what's good for you'. I did know her. She was solid inside out. She could hold her own. Unwavering and steady, even after a drink. And, her centre of gravity was always me.
Ten years rolled on. She became vulnerable. She'd break down. But, only, when she knew I could handle it, when I could take care of her. The day came, when she felt her game was up. She wanted to slow down. She could have had some work done, but, she didn't want any. She didn't want to be touched up, fixed up to keep up. She'd rather let the years show. They had been good years. Pure, unalloyed love. We were in it for the ride. 
They don't make them like her anymore.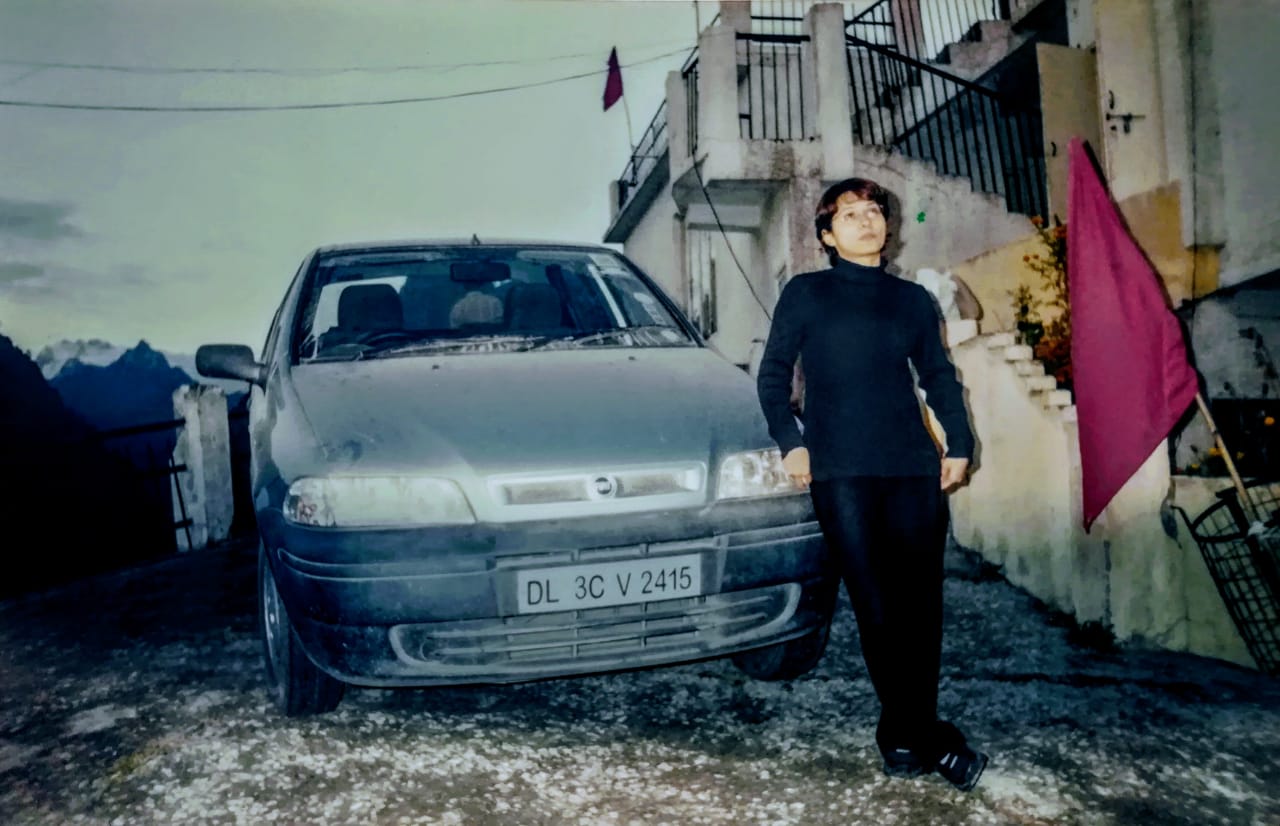 It's been five years since we went our own ways. But, I still remember, in early 2002, when I saw my Palio in twilight blue. When she shone on me, and, I surrendered to her fiat, consummately.
Words and photo by Sudeep Kohli. You can follow her on Facebook by clicking here.