When I sat shotgun in Mudit Grover's stripped-down drift-spec BMW E46, and as a force of habit, I tried to reach out for the seat belt, and Mudit goes, 'This has no seatbelts!'. I sheepishly smiled back at him and started thanking my medical insurance agent, who sent me countless reminders to renew it. And Mudit floored the BMW out on the drift track, meanwhile, I am bracing for my dear life. Within seconds, the Beemer was dancing to Mudit's tune as it carried fast drifts from one corner to another. It was absolutely sensational to witness Mudit drift with such finesse. All this while, I had only watched people do crazy drifts on TV, and now to get a chance to experience it first-hand was beyond special.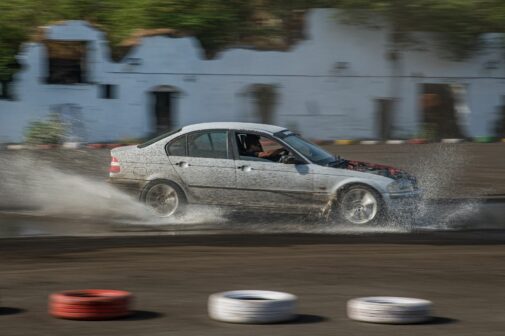 By the way, make sure you always roll the windows up because if you're asthmatic or prone to dust or muck, you're not going to enjoy this drifting joyride. My navy blue pullover that I had worn now had a grey pinstripe design on it, thanks to the bare-bones E46 drifting over a puddle full of water. Once again, in the middle of a drift, Mudit politely goes, 'Sorry about that!' It took me only a matter of seconds from thinking, 'I should have probably let somebody else go first,' to 'This is Brilliant! Where can I learn to do all that?' Heck, I was getting a kick from all that! Of course, Mudit is exceptional at drifting. After all, he's the record holder for India's Longest Drift that he set in his custom-prepped Mercedes C200 W203. He held onto a drift for 19 minutes and 20 seconds at the Buddh International Circuit, Greater Noida. Exceptional.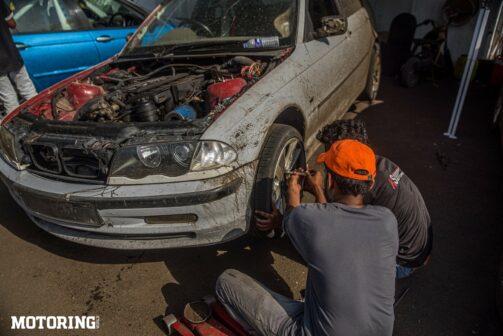 The first time I came across drifting was in the computer game Need For Speed: Underground, and I became obsessed with it after watching the film The Fast and the Furious: Tokyo Drift. As soon as I got my license and started driving, I had to hold onto my urge of performing handbrake turns in a random mall's empty parking lot. I didn't do it because I didn't want to embarrass myself in a front-wheel-drive car. But I really did want to learn the correct way to drift. And here I was given an opportunity to get a sneak peek into the drift world. This was the day, then.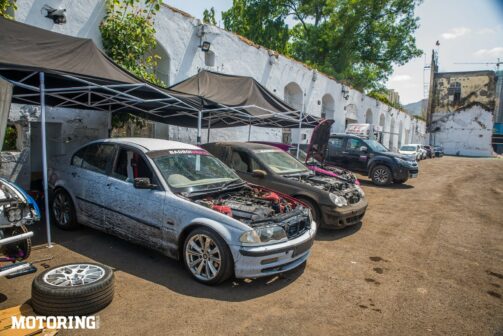 The drifting experience event was held at the Raymond Race Track in Mumbai, and the track was divided into two parts. One featured a skid pad where the trainer taught you how to perform donuts or the figure of eight. Yes, this is where I spent the majority of my time. The other one was a giant circle on which they would teach you how to do a donut in second gear. Oh, and right next to it was a short drift track, which is where I had my first drifting experience with Mudit in his drift-spec E46.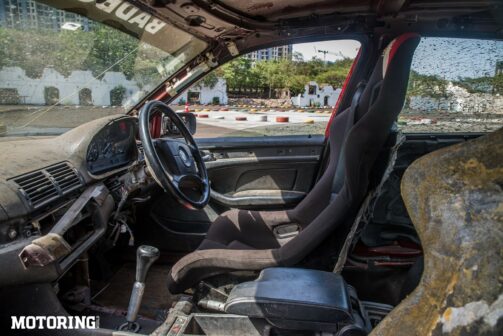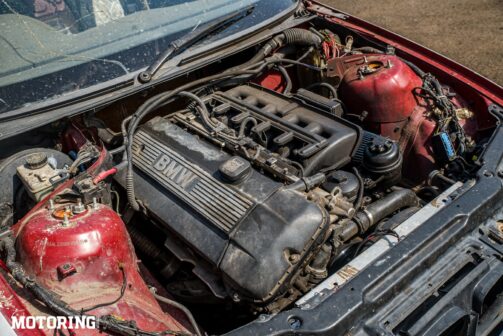 Anyway, the instructor, Sahil Khanna, took me around the skid pad in the Mercedes-Benz C200 W203, which is where he taught me the art of drifting. This time when I hopped in there were seatbelts for the passenger, so my entire focus was on Sahil's instructions, which were, 'Keep it slow and let the car do its thing.' The skid pad had water on the tarmac, which made it easy for the car to slide. Sahil showed me how to do donuts around the cone and transition from one drift to another, demonstrating his exceptional car control once more.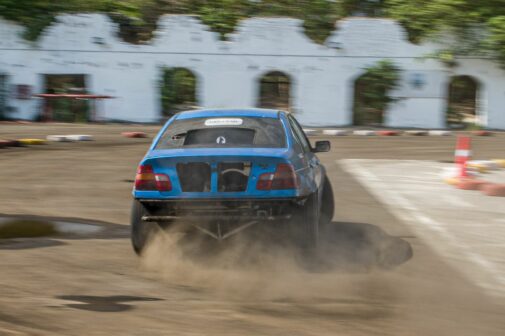 I just needed five minutes in the seat to start drifting around the cones. The feeling is insane when you get the car to do circles around that cone. Sahil and Mudit were impressed with how quickly I picked up the technique and didn't believe me when I told them it was my first experience drifting a car sideways. Mudit then handed me the keys to his Mercedes W203; it's the same car in which he set the national record for the longest drift. Of course, this one was a little different than the earlier W203 on which I learnt, but it also made me look like a pro when I went drifting on the skid pad for the second time.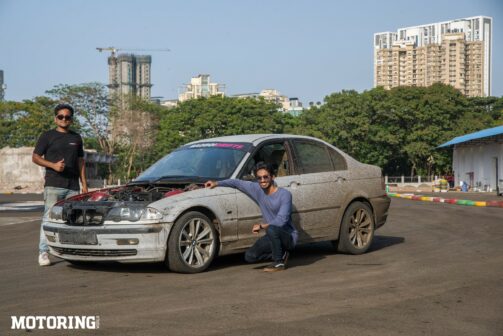 Later that day, I had the opportunity to speak with one of their learners, Ajay, who had travelled from Vijayawada to learn how to drift. He raves about his fantastic experience with Bad Boi Drifts. In fact, he's keen on getting a drift car built from them as well. Yes, these folks are more than happy to tune a drift-spec racecar for you. If you want to know which city these folks will be visiting next, follow their social media platforms. On Instagram, you can find them at @badboidrifts. As for me, I can tell my buddies that drifting has to be the coolest thing I have ever learnt to do in my life. Now I'm hoping to win the lottery so that I can afford this hobby.