The Italian-German rivalry — whether in sports, in the political theatre, or, most importantly, in the world of automobiles — has been going on for centuries. Two relatively new uber luxury sedans have hit the Indian market recently, and ever since I had a first go in them both, I wanted to bring them to the same road. The Maserati Quattroporte got a minor touch-up, and a rejigged variant lineup a few months after the V6 version came to India, and what you see here is the 'base' GT trim. Audi India brought the A8 L back to its lineup after a bit of a hiatus, and it's in a petrol-only V6 avatar. Doesn't that seem like a match up made in heaven?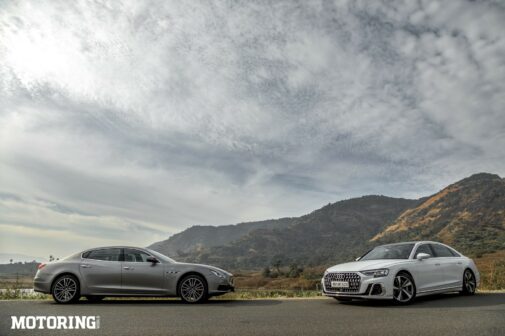 A specific curvy and matronly, yet fiery, Italian woman immediately comes to mind when I look at the Quattroporte. It has got that allure that makes you want to stare at it for hours, and it'll definitely turn heads wherever it goes. It's not just the shape, but the finer details that also catch the eye — the way the rear fender and roofline meet, those chromed intake ports behind the front fender… just writing those words made me stop and take a breath. And like with anything so beautiful, I can't stop gushing about how much I like it. To some, that rear end looks a bit bulbous, but I like big butts, and I cannot lie.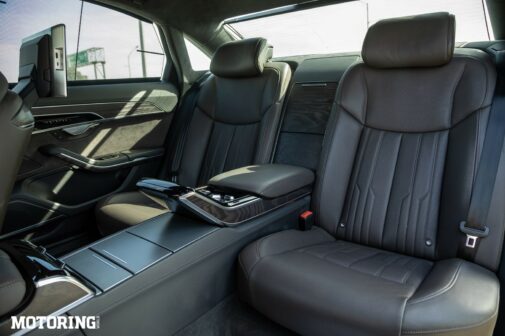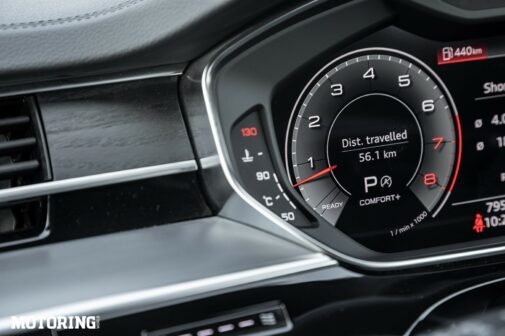 The A8 L comes across as a strong contrast — nearly straight lines stretch from the front to the rear, giving the impression of a more simple, yet elegant design. The Audi is far from bad-looking (that imposing grille can be polarising), but, to me, it brings to mind a sturdy Oktoberfest waitress, by which I mean pretty, but functional.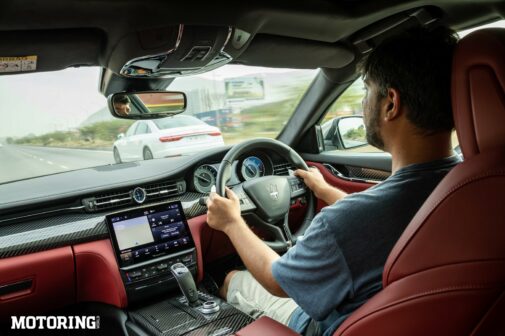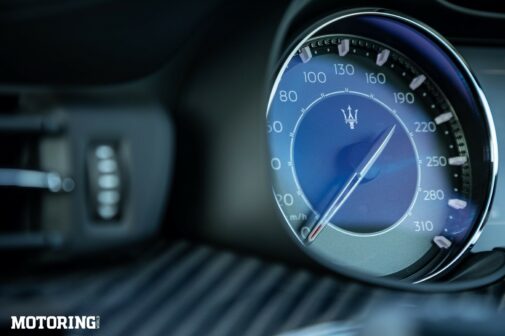 The A8 L also gives off a stronger 'luxury barge' vibe than the Maserati, while the Italian definitely has the sporty limo appeal. I have to admit, the overall build is also a mite better on the German, which means she'll likely endure our roads a bit longer. The Audi's rear end is toned and fit, but, to me, lacks curvature.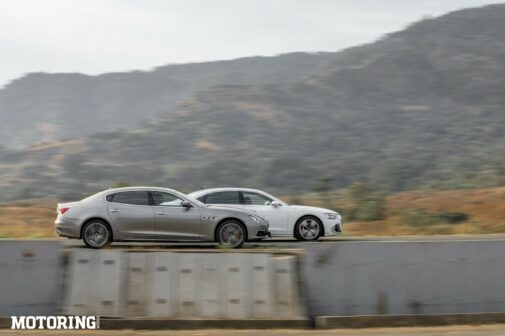 It's a bit of a different story on the inside of these premium luxury sedans, with the Quattroporte exuding a luxurious, yet almost old-world and understated charm. Meanwhile, the A8 L seems to want to be the last word in tech, with screens (a 12.7-inch 'Virtual Cockpit' digital cluster and a 10.1-inch infotainment touchscreen) being prominent on the all-black dash. The silver highlights around the blacked-out cabin of the A8 L do lend a rather classy air to the inside, and you definitely get a great sense of plushness and comfort, especially when sitting in the rear seats.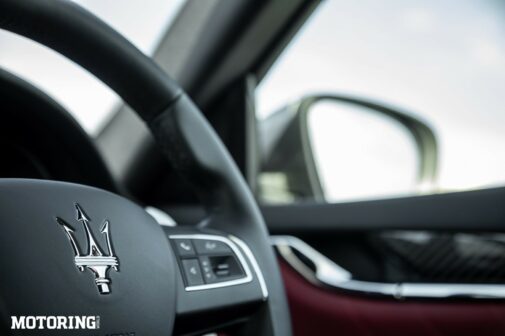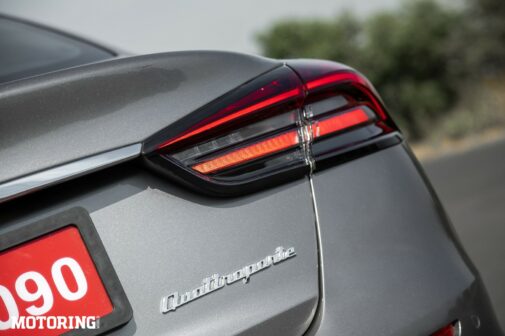 It isn't that the Quattroporte's rear bench is lacking in any specific way, but the Audi's two rear seats make for one of the best chauffeur-driven experiences in the market right now. The 'Relaxation Package' (which helps free room at the press of a button by reclining the rear seat, and pushes the front seat away), and the segment-first foot and calf massager, along with the superb 23-speaker Bang & Olufsen system all translate to an experience that almost can't be compared. However, I feel I'd still be better suited to taking the Maserati's driver's seat.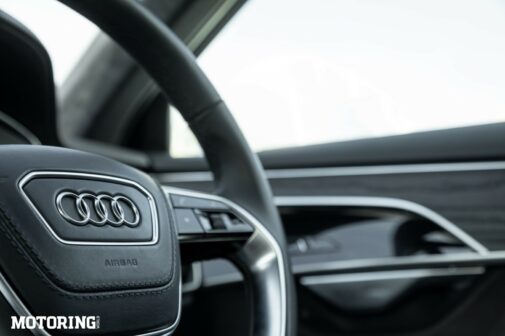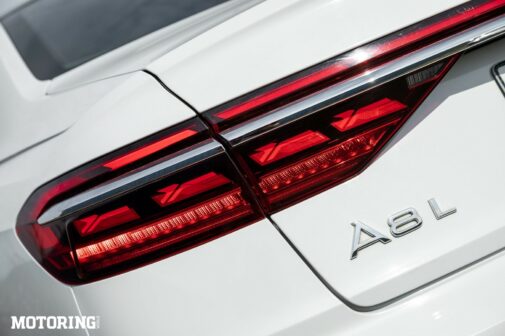 The well-contoured ventilated seat can be adjusted to perfection, and besides the excellent view out the front (even over that looong bonnet), you are treated to an elegant yet sporty carbon fibre and reddish leather interior. I'm a big fan of those analogue dials in the instrument cluster that are finished in a regal blue, but what really takes the cake is that simple, yet high-class clock above the easy to use, but not nearly as slick 10.1-inch infotainment touchscreen. To me, it seems like the Quattroporte delivers the more exciting driver's seat experience, and that holds true on the move as well.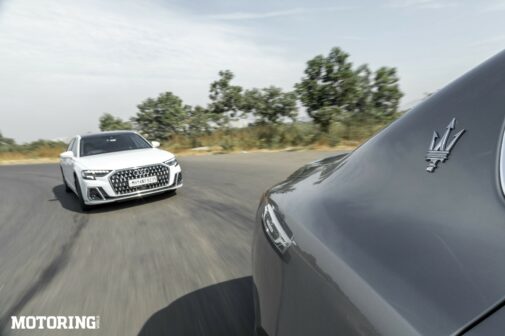 Both these sporty luxury barges are powered by V6 engines, but they go about doing their respective jobs in a rather different manner. The 3.0-litre V6 in the Quattroporte is claimed to be developed in conjunction with Ferrari, and it does not disappoint on any front. The 345-bhp turbocharged engine helps the Maserati blast past the 100-kph mark in 5.5 seconds (0.2 seconds quicker than the A8 L), and sounds brilliant while doing so. Whether in a straight line or around a series of bends, the Quattroporte's near-2-tonne kerb weight doesn't make its presence felt, and a lot of that is down to this absolute gem of an engine.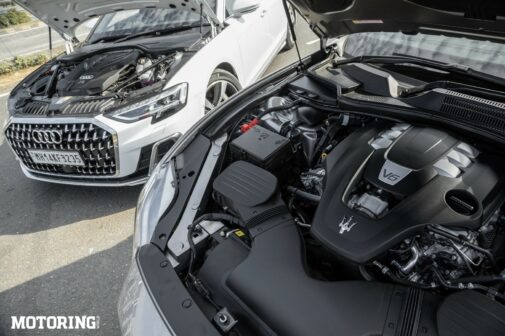 The Audi's 335-bhp mild-hybrid V6 motor isn't a slouch either, and it seems to put its power down a bit more cleanly, thanks to the quattro four-wheel drive system. It doesn't have the aural drama of the Maserati, and does feel like it needs a bit more oomph to match the bodacious Italian, but the German can deliver a rather enjoyable driving experience. There is a marginally greater sense of control thanks to the quattro system, though body roll is pronounced on tighter corners. What also helps the A8 L's dynamism, is the optional (and expensive) four-wheel steering function.
At speed, the feeling of all-four wheels turning can be a bit disconcerting if you're paying attention, but the kind of stability you get can't be gainsaid. And it's especially useful when you're pottering around the city. This 5.3-m long sedan can make turns that executive sedans struggle with, and that's a great boon in congested areas. The Quattroporte isn't nearly as deft in cramped spaces, but take it to a set of twisties and you'll have an unadulterated fun experience. Despite the rear-wheel drive setup, the Maserati doesn't feel overly eager to step out of line, and getting it to drift takes proper effort, and is consequently, so rewarding.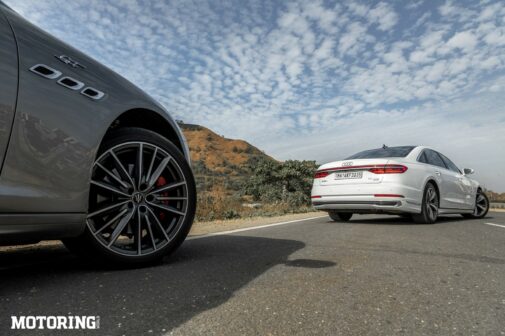 Both their respective 8-speed automatic transmissions are excellent at what they do — there's never any hesitation when requiring multiple downshifts in Sport mode for either. However, the Audi's unit does come across as a little more rabid, while there's definitely a bit more of that loud gear-change clunk from the Maserati. I don't mind that sound per se, as it means I get a more mechanical, and old-school driving experience, something I am partial to. City slicking in both is also more or less effortless, which is almost surprising when one considers just how exciting these machines can be. Both have that sleeper quality that I also like, but there's minute degrees of difference in how each delivers that experience.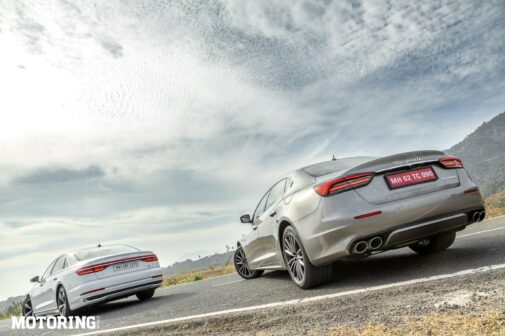 I honestly can't find anything to complain about the way the Audi A8 L 55 TFSI Quattro makes me feel — from driving it to be driven in it — but there's a verve, a sense of excitement in all aspects, that just makes the Quattroporte GT more desirable. The Italian bella may not match the German frau's rear seat experience, and it does cost about Rs 10 lakh more, but my heart seems to immediately go towards the Maserati. It just provides a greater sense of occasion when driving it, and from that perspective, I'd vote for the Quattroporte on almost any day. However, when the day comes where I'm not the one driving, I might have to admit that the Audi will see me to my destination more comfortably. Until then, the Italians have my (non-existent) money.
AUTODATA
Audi A8 L 55 TFSI Quattro Technology
POWERTRAIN
Displacement:
Max Power:
Max Torque:
Transmission:
2995cc, V6, turbo-petrol
335 bhp@5000-6000 rpm
50.99 kgm@1370-4500 rpm
8AT
DIMENSIONS
L/W/H (mm):
Wheelbase:
Ground Clearance:
Kerb Weight:
Fuel Capacity:
5320/1945/1488
3128 mm
NA
2480 kg
72 litres
PRICE
Rs 1.63 crore (ex-showroom, India)
AUTODATA
Maserati Quattroporte GT
POWERTRAIN
Displacement:
Max Power:
Max Torque:
Transmission:
2979cc, V6, turbo-petrol
345 bhp@5500 rpm
50.99 kgm@1750-4500 rpm
8AT
DIMENSIONS
L/W/H (mm):
Wheelbase:
Ground Clearance:
Kerb Weight:
Fuel Capacity:
5262/1948/1481
3171 mm
NA
2000 kg
80 litres
PRICE
Rs 1.73 crore (ex-showroom, India)