Photographs by Vishnu G. Haarinath
Far be it for me to ever advocate the riding of sport motorcycles on the street. They're unnecessarily uncomfortable, physically and mentally demanding, and you never have the chance to explore the full potential of the bike. And that's just the lower-displacement sportsbikes. You've then got the absolutely bonkers breed of litre-class sportsbikes that ever so casually feel the insatiable need to rip your head off if you decide to ride them on the street. These are the 200-bhp fire-breathing beasts that are supremely effective tools for converting the world around you into a everlasting blur. All of this is simply because these bikes aren't even remotely designed to conquer the weekly grocery run or simply take love interests on pleasant joyrides. No, these are finely crafted precision tools that are intended to obliterate race tracks with single-minded intent.
Considering that motorcycle racing has only been around for just over a century, it has evolved at an absolutely astounding rate. In the bid to be the fastest on the racetrack, manufacturers have put tremendous effort into strengthening the most variable factor in motorcycle racing — humans. Let's consider the four main types of road racing; actual racing on closed sections of road, racing machines in their stock avatars, racing highly-modified versions of these production motorcycles, and most importantly – racing prototypes. Historically, MotoGP, the premier class of motorcycle racing, involves intensive testing of new components and technology to make the motorcycles faster every year. If the technology is a success, then a tamed-down version of it makes it to the production motorcycles. Because this technology is trickled down, the bikes keep getting quicker and a lot safer to ride.
Yamaha then borrowed Thor's hammer for a little while back in 1998 and delivered one hell of a smack down. It changed the game of performance motorcycles when it released the YZF-R1 to the public back then. This was a 150-bhp 203-kg monster that simply blew the competition out of the water with blatant disregard. It was more powerful and simultaneously lighter than anything the competition had to offer. The early '00s arrived and things got even more exciting. It seemed like we were reaching the apex of mechanical innovation. Through a bit of clever thinking and the application of newly-developed materials, bikes were becoming increasingly lighter and engines were becoming all the more powerful. But in recent times, this progress has slowed down a fair amount. It's all about shaving off a few grams here and there. Still, Yamaha has managed to extract a solid 197 bhp from the current R1. The beauty of it being a Yamaha translates simply into just how easy it is to ride. Of course, this is achieved through decades of racing and manufacturing experience. And also more than a billion 0s and 1s of techno wizardry that eliminate errors from that variable factor we spoke of earlier, the human.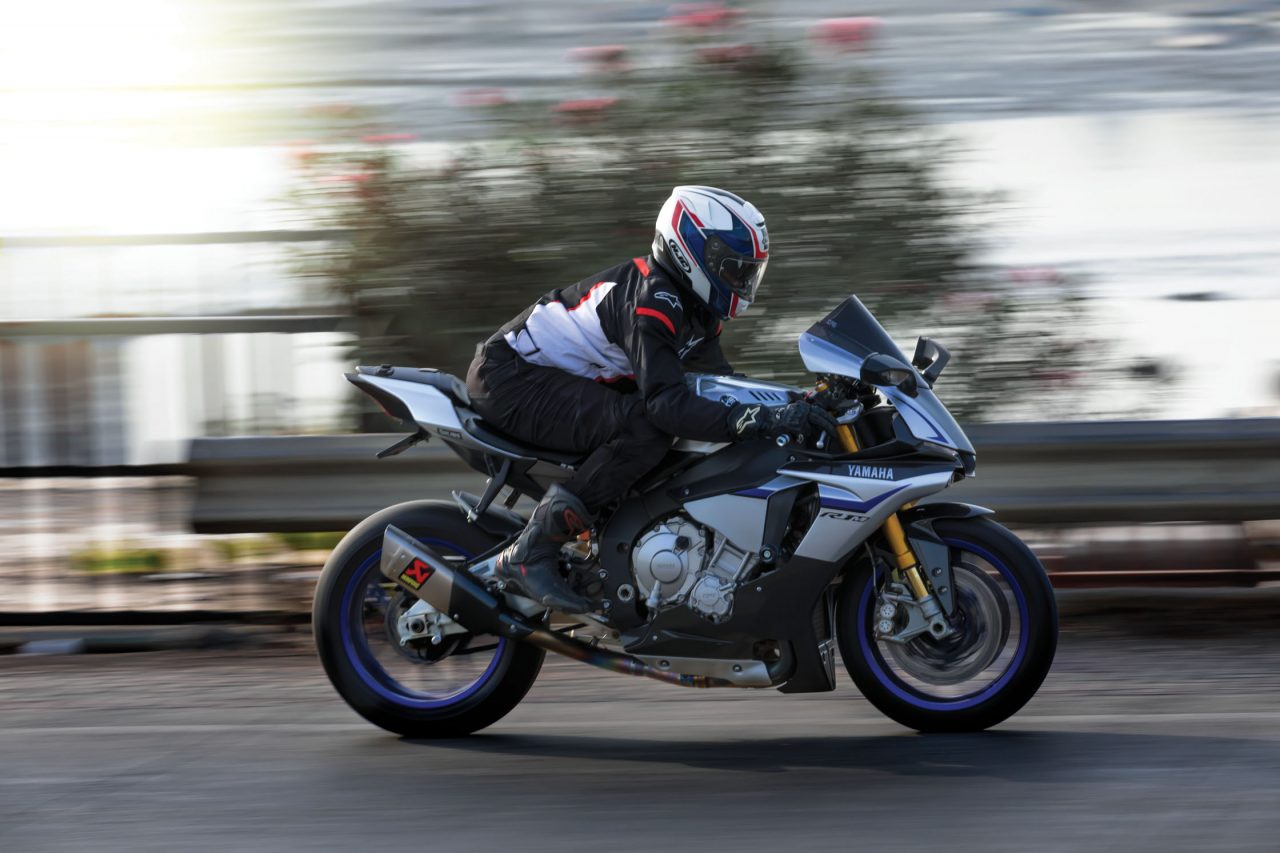 Enter the R1M, an even more sophisticated limited-edition version of the R1. It's simply here to make you faster while simultaneously devouring small children and stray dogs. Visually, the carbon-fibre body work and immensely beautiful brushed aluminium tank are all that set it apart from the R1. But this bike uses MotoGP-derived technology to push the production-motorcycle envelope even further and makes this one supreme heck of a track and street bike. The defining difference is that the R1M comes with semi-active Ohlins suspension front and rear, which automatically adjusts damping to riding conditions. It can also adjust the compression and rebound as you ride. The bike you see here is owned by Imran Ansari of Mumbai, a stellar bloke who had faith enough to let me ride his pride and joy. Naturally, I didn't want to clock too many miles on the bike, but I did want to get a proper feel for what was going on with it. And to be honest, you can actually feel the suspension adjust itself in different conditions, stiffening under braking being the most obvious.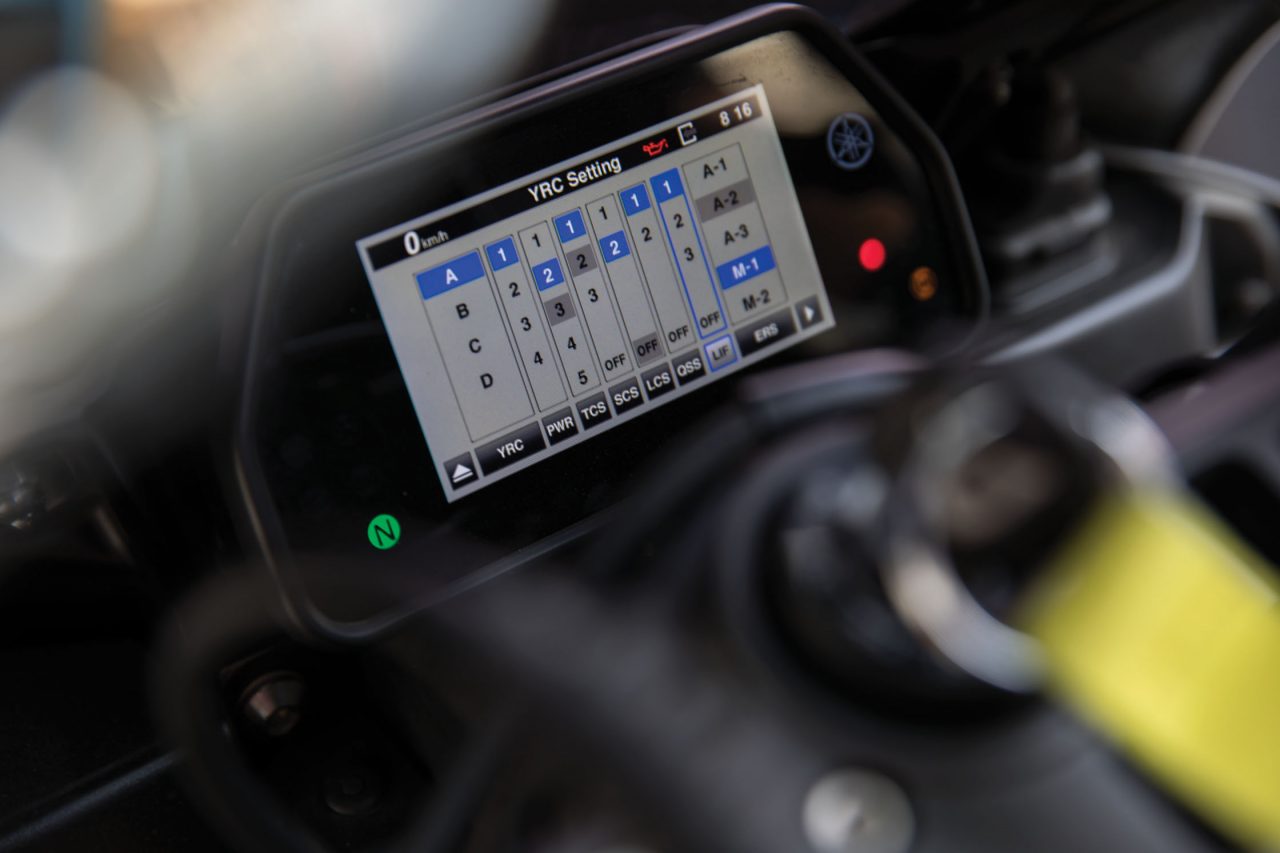 Like the R1, the R1M is compact, with aggressive geometry which is 
perfect for the track and fast road riding. The beauty of it is that it doesn't feel cramped or overly committed like the other litre-bikes from Japan. And the power flows on effortlessly and immediately once you roll on the throttle. It doesn't feel as restricted as the other inline-fours at low revs; that's the beauty of Yamaha's crossplane crankshaft working in sublime unison with variable valve timing. But post 8000 rpm, the bike transforms into a proper missile. Thankfully, the MotoGP-derived electronics package includes riding modes, traction control, slide control, launch control and wheelie rate-of-lift control. Basically it's in control of everything; it's a proper marriage, this one. I wouldn't be surprised if it eventually has control over the number of words you speak once you get off the bike. And it doesn't do just that. It's also got a datalogger on board to inform you of literally every parameter of everything you did when you rode the bike. Be it lean angles, corner speed, brake force, it'd probably even tell you if you made a cup of tea mid-ride.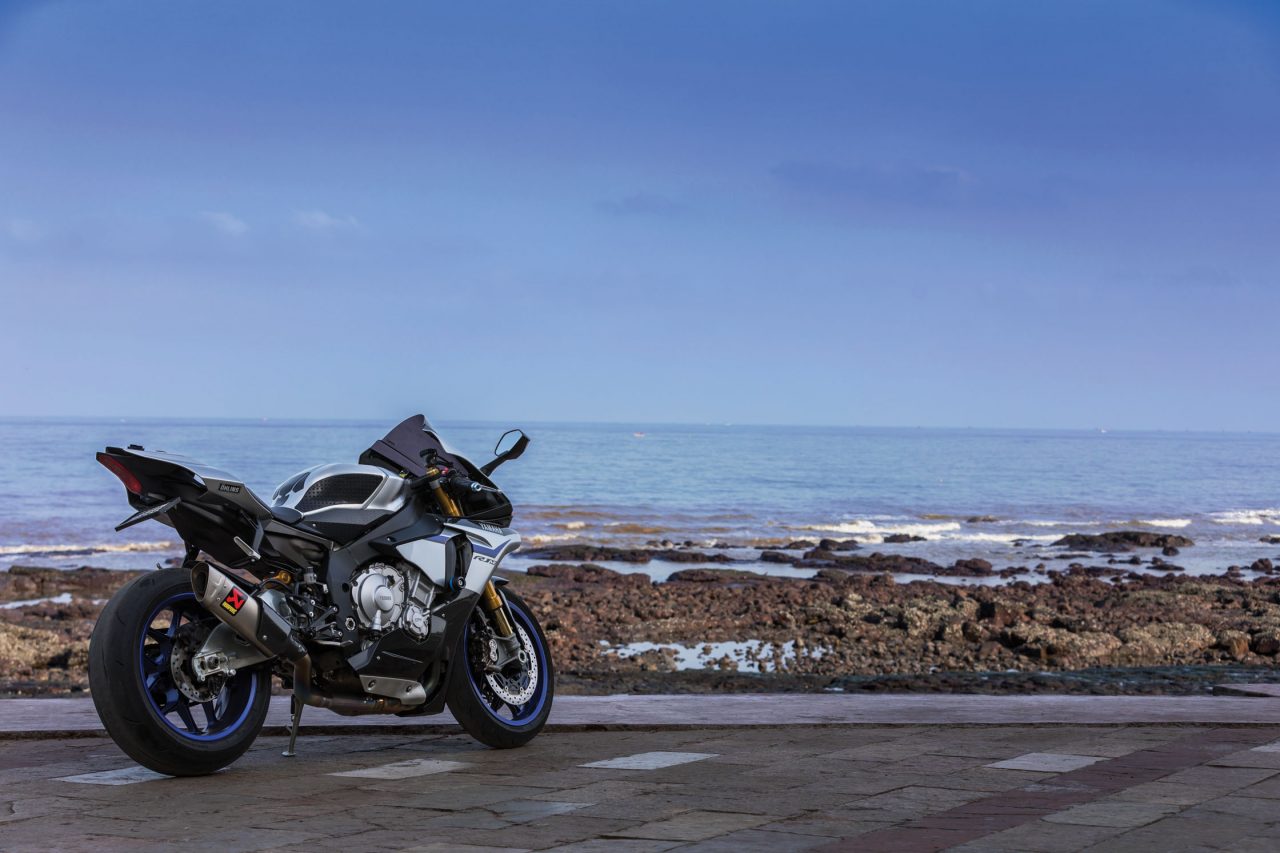 Essentially, the R1M is probably one of the friendliest machines I've ever ridden. It's also got the potential to bite your head off if you don't know what you're doing. That little 'M' in its name suggests that this is the epitome of motorcycling technology. Riding it will be the most rewarding experience, but only if you can truly explore what it is fully capable of. The R1M is as close to a production MotoGP-spec Yamaha one can buy. If emulating Valentino Rossi at the next track day is your thing, the R1M should get you there. For the rest of us mortals, we'll just twiddle our thumbs track side and allow the sweet sound of the R1M to caress our eardrums.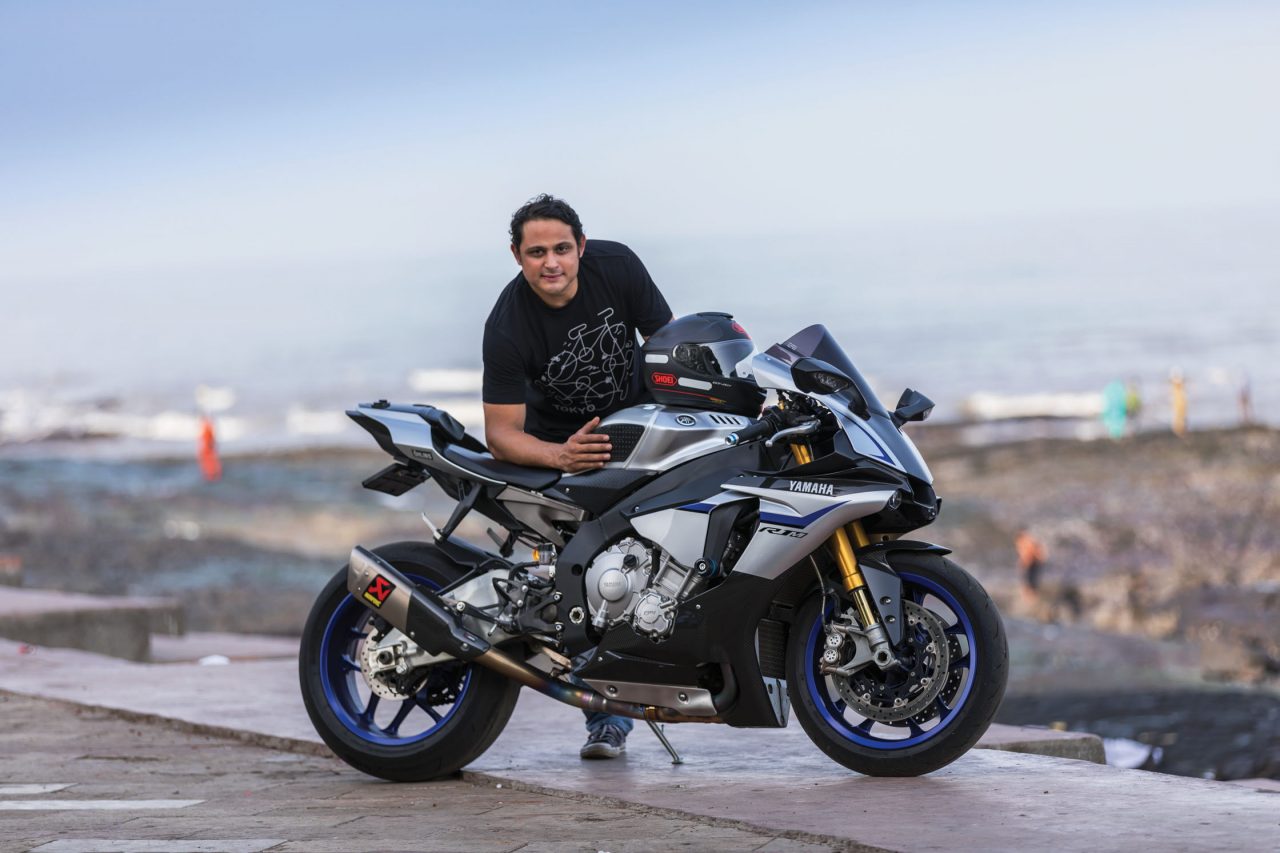 MOTODATA
2016 Yamaha YZF-R1M
POWERTRAIN
Displacement: 998cc, inline-four
Max power: 197 bhp@13,500 rpm
Max torque: 11.4 kgm@11,500 rpm
Transmission: 6-speed
CHASSIS
Type: Aluminium deltabox
BRAKES
(F/R): Dual 320 mm discs / 220 mm disc
SUSPENSION
(F/R): USD forks / monoshock
TYRES
(F/R): 120/70-ZR17 / 200/55-ZR17
DIMENSIONS
L/W/H (mm): 2055/690/1150
Wheelbase: 1405 mm
Ground clearance: 130 mm
Seat height: 860 mm
Kerb weight: 200 kg
Fuel capacity: 17 litres
PRICE: NA