The trip meter had just crossed the 200-km mark with in-city riding. I noticed it while I was waiting at a traffic signal, counting the seconds till it turned green. And the moment it did, all I had to do was whack open that throttle and leave the rest behind; 6.7 seconds was my quickest time to the 60-kph mark from a standstill. And if that wasn't enough, zipping through traffic felt like a carefully choreographed sequence of moves with pinpoint accuracy. And lastly, I've been beating Google Maps's arrival times almost every time. I thought only bikes could deliver all this. Can a scooter really be this fun to ride? Well, this one definitely is.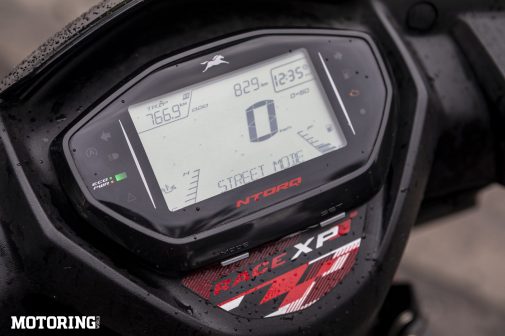 It's the recently launched NTorq 125 Race XP, where XP stands from Xtra Power. So is this NTorq more powerful than the current one? Well, let's say that it regained the power that it lost during the BS6 transition. TVS felt the fun character of the NTorq cannot be compromised for emissions, and it shows. The Race XP is also the first internal-combustion scooter in the country to feature riding modes, Street and Race. Is the difference in modes significant?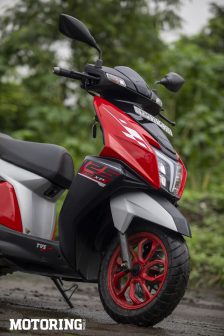 Before I answer that, the scooter's weight has been reduced by 2 kg, which changes the power-to-weight ratio. So the answer to the previous question is a no, but it surely feels lighter and peppier like it used to before the BS6 update. As for the riding modes, they are more to do with how efficient you want the engine to be. While Race mode offers all the available power with a quicker throttle response, Street mode dials the power down by a notch and eases the throttle response. The former for the fun quotient and the latter for the easygoing times.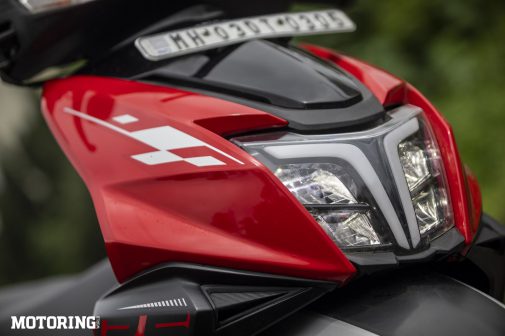 Moving to the features, the instrumentation is now voice-assisted which means you can give commands to change the riding modes, to set navigation to the fuel station or pre-saved destinations, and to get call alerts. While basic things like changing modes happen in a jiffy, navigation commands do take a few seconds more to execute. And last but not the least, the NTorq 125 Race XP is offered with a striking three-tone race livery with red-coloured alloys, which looks nothing but cool on this already sporty scooter.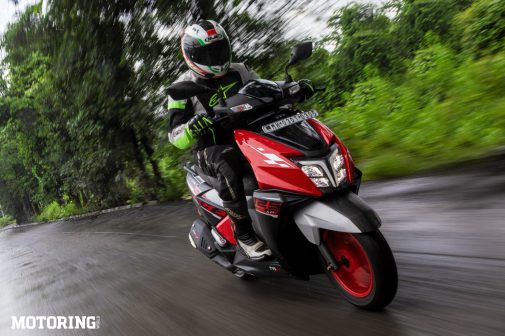 The NTorq was already a very likeable 125cc scooter, and is now even more so with the return of the lost power and riding modes. I was supposed to return it a few days ago, but have so far been successful at buying more time from TVS to clock another 200 km on the tripmeter. It just is that much fun!
MOTODATA
TVS NTorq 125 Race XP
POWERTRAIN
Displacement: 124.8cc, single
Max power: 10.1 bhp@7000 rpm
Max torque: 1.10 kgm@5500 rpm
Transmission: CVT
CHASSIS
Type: Underbone tubular
BRAKES
F/R: 220-mm disc / 130-mm drum
TYRES
F/R: 100/80 R12 / 110/80 R12
DIMENSIONS
L/W/H (mm): 1861/710/1164
Wheelbase: 1285mm
Ground clearance: 155 mm
Seat height: 770 mm
Kerb weight: 116 kg
Fuel capacity: 5.8 litres
PRICE: Rs 84,025 (ex-showroom, Delhi)