Not many have ridden on a racetrack, but the ones who have, know its significance. Hailing from a city like Mumbai, access to a racetrack is next to none. We only have parking lots that have been converted into go-karting tracks where a select few try to hone their skills of riding their motorcycles better. In India, there are only three proper racetracks that are legit. The Buddh International Circuit in Noida, Madras Motor Race Track (MMRT) in Chennai and Kari Motor Speedway in Coimbatore. Out of three, MMRT is the most preferred track amongst manufacturers and track riding schools due to the track layout and general accessibility. It is an FIA Grade 2 circuit that measures 3.7 kilometres in length and consists of 12 corners. But why am I telling you all of this? Well, it is not always that a manufacturer organises a trackday to let you ride a motorcycle on a racetrack for riding time.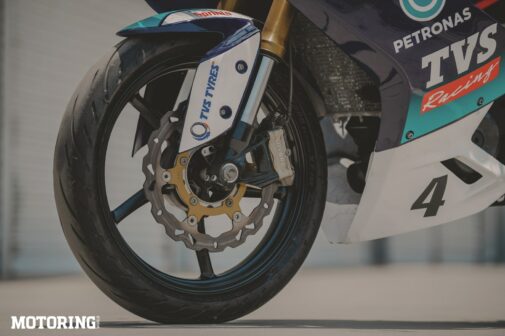 This time around, TVS invited a bunch of journos to MMRT to experience the 2022 edition of the Apache RR310 Cup bikes. The company had on the previous day announced its joint venture with Petronas for its racing team, which is also why the motorcycles on these pages are adorning the new livery of the factory racing team. It was not a media race, nor was it a first ride event as these motorcycles were race bikes allocated for the One Make Championship the TVS Motor Company conducts annually. Given the scenario, I had nothing to prove as such, nor did I have to clock a fast lap time to qualify for a race. Instead, I used it as an opportunity to try and improve my track riding skills. Well, that is what I had hoped for, but more than that, I realised how unfit I was as opposed to what I had been earlier.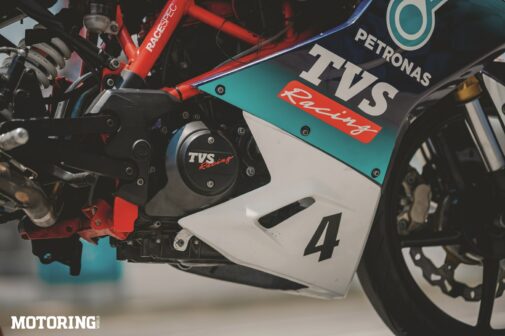 The One Make Apache RR310 Cup bike is nothing like the one that we ride on the streets. The entire fairing is made out of fibreglass, while other components like the meters, ABS system and lights have been taken off to further cut down weight. The engine is tuned to produce 25 per cent more power compared to a stock RR310. Meanwhile, the suspension and brakes are stiffer and sharper for track racing.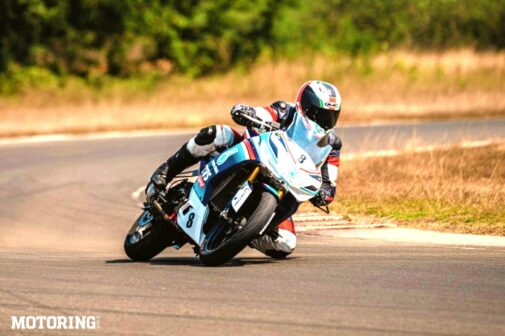 Two sessions of seven laps each were on the agenda for the day. In the first session after a sighting lap, I started to ride at the pace I'm comfortable with, but by the third lap itself, it was turning out to be difficult to keep pace. Yes, Chennai does get extremely hot during summer, and it was hot on that day. Being tired by the third lap, I had started to make mistakes like missing my braking markers and apexes. The result of not having ridden at a track for the longest time, along with lack of general exercise, made me realise where I stood in terms of fitness. I could say the RR310 Cup bikes are quite demanding with its aggressive riding triangle and bumped up power. Panting and drenched in sweat, I completed the seven laps before entering the pits.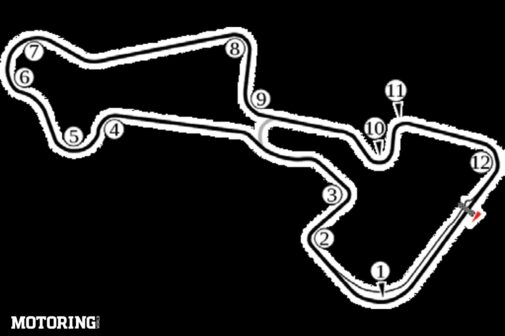 I was actually contemplating whether to head out for the second session or skip it entirely. Thankfully, I chose to head out again and ride at a slower pace. I rode the first three laps really well, keeping the bike on the racing line for most of the part. I spent the remaining four laps improving my body positioning, while working on my braking and turning in markers.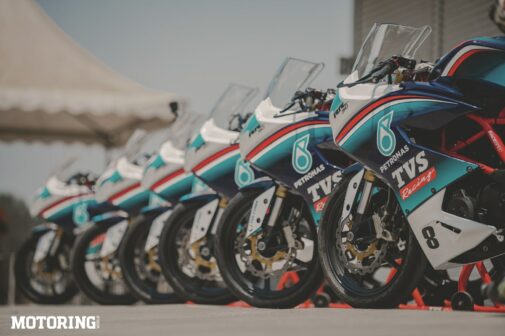 By the end of the second session, I was left with a proper reality check on my fitness and subsequently an idea of the required level of stamina, strength and flexibility that's needed. While there is no shame in acknowledging the current level, a progress plan is the next step to improvement. In hindsight, even as journalists, we all want to ride as hard as possible while being safe and always want to land feet-first on the tarmac.