You could always put swim fins on a cat, but in no way does that mean it'll suddenly develop a fondness for the wet stuff. I've harped on relentlessly about how these gargantuan ADV bikes we have in India tend to behave like drunk elephants in the dirt. They're called globe trotters and what not, but it does help that the globe is now covered in stretches of tarmac that snake across the harshest of landscapes. Although, what happens when you want to get off the beaten path and seek out more treacherous terrain? Sure, you'd come up with excuses like spoked wheels, and ground clearance, and off-road ABS, and whatever else it is the beaming salesman at the dealership told you to make you imagine you'd be the next God of off-roading. He's made his commission and you now think you're ready to conquer the Dakar. What the salesman conveniently forgot to mention is that you probably need to be taller than 6'5 feet, have a bank balance that makes the cost of this motorcycle look like a daily expense, and be covered in more muscle than an alpha male bison.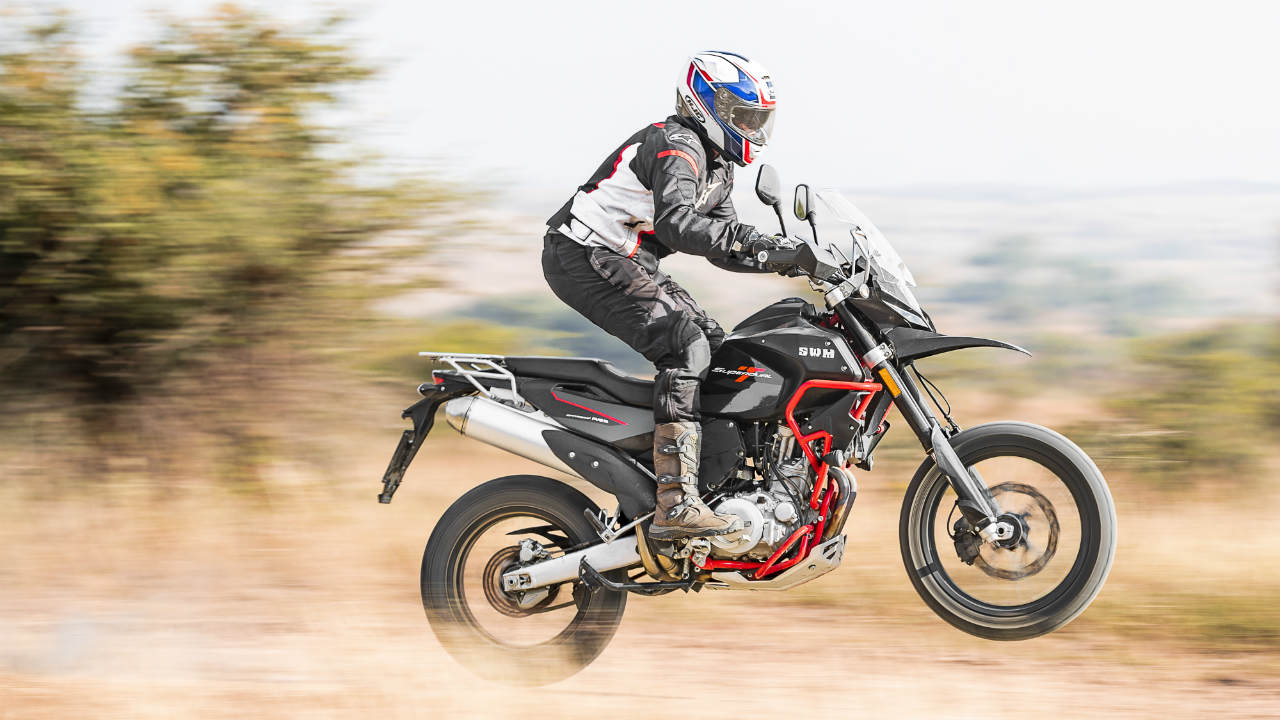 Here's where the SWM Superdual T steps into the picture and triumphantly proclaims its dirt credentials. It is after all a redeveloped Husqvarna TE 630 under all that bulky bodywork. And for those of you that haven't heard of the SWM moniker before, it was founded in Italy in the 70s and competed in trials and motocross races. It eventually shut down in 1984 was resurrected about two years ago. While funding was sourced through the Shineray group from China, production of the motorcycle still takes place in a former Husqvarna factory in Biandronno, on the outskirts of Varese, Italy. This sleepy little town also has the MV Agusta factory call it home. So motorcycling heritage runs deep in this part of the world. But truth be told, build quality isn't exactly on par with the middle and larger displacement European or Japanese machines, but all of that is forgiven once you actually get the bike into the rough stuff.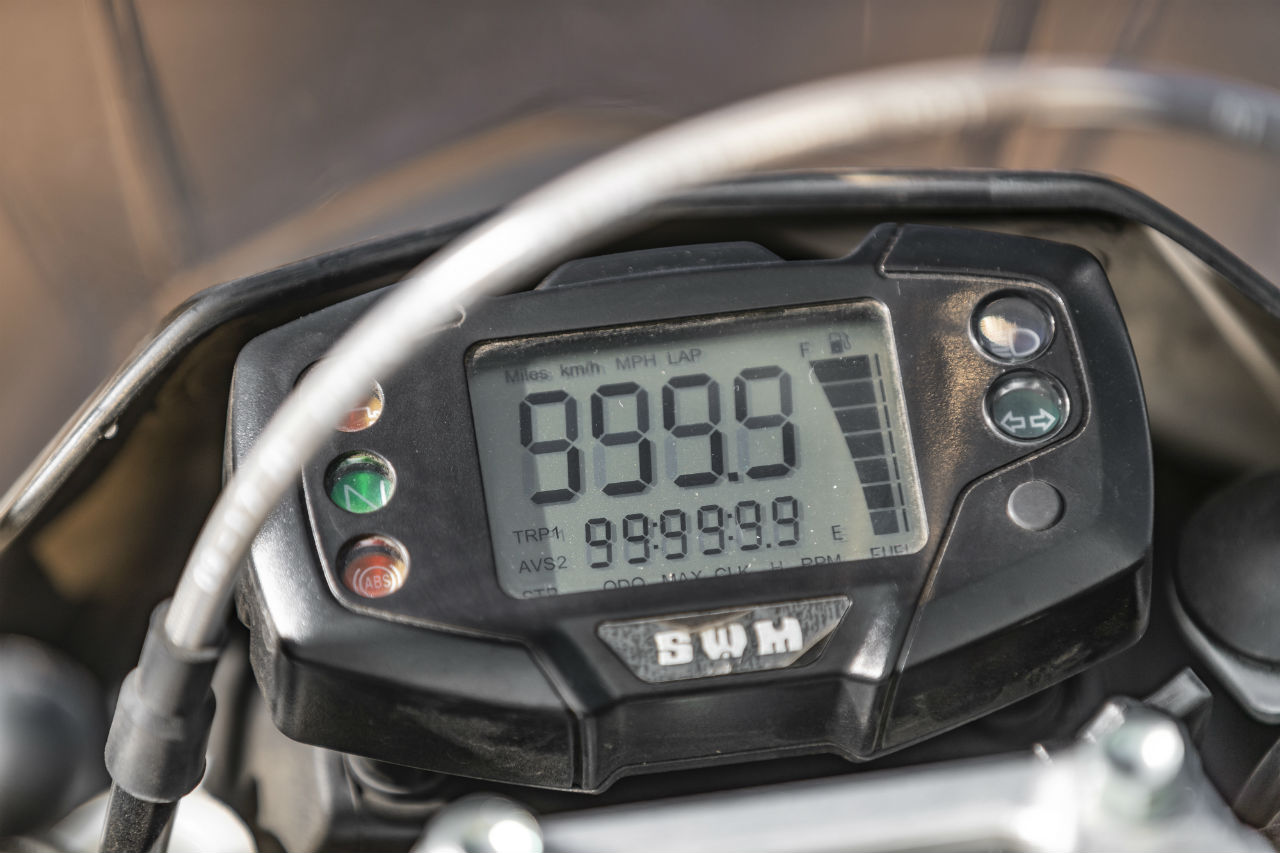 On the surface the bike looks exactly as a dual-sport should; no ridiculously large fairing, a narrow seat, and no wheel-hugging mud-guards. It's got a nice purposeful stance, aside from it being a relatively tall motorcycle. It's one of those bike that commands respect without trying too hard. While it could be argued that the fibre bodywork feels a bit flimsy, it's actually got quite a bit of flex in it; perfect for hard off road riding. The single vertical headlight looks like an amalgamation of Suzuki and MV Agusta headlights. And the speedometer is a fairly simple one; no space ship console here. The raised tail section looks pretty neat too, with a tidy little luggage rack that ties in quite well with the design. And the raised twin exhausts do enhance the whole dirt bike look, but do we really need twin exhausts for a single?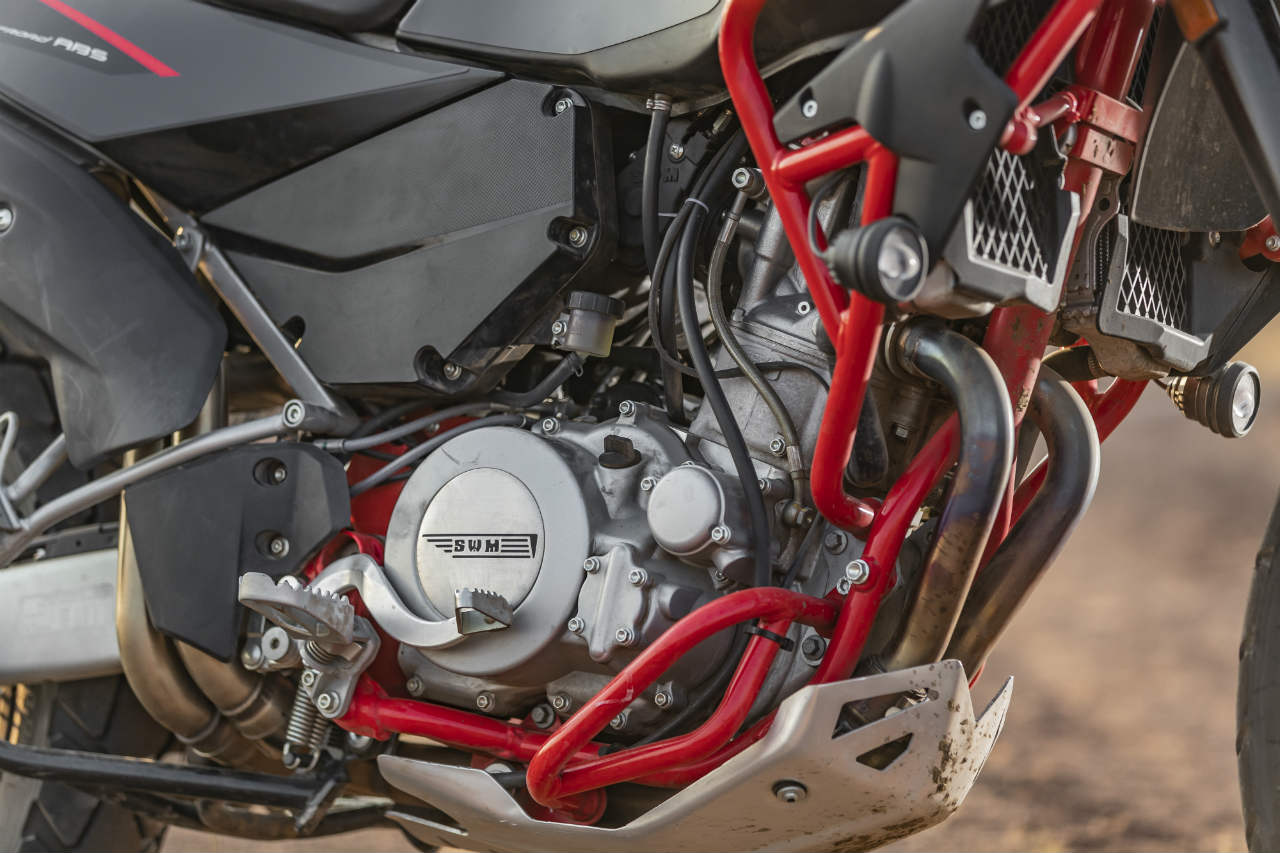 But it's the formula that's underneath it all that matters most with the Superdual T. Recent times have seen large singles go the way of the dinosaurs. The grand-daddy of them all, the Kawasaki KLR 650 ceases production next year after a thirty-one year reign. Hopefully the Superdual can hold up to the upcoming, and more stringent emission norms. There's a reason large single cylinder engines have always been the weapon of choice for dual-sports. They're simple as ever, pack enough torque in them to pull you out of most stuff, and the presence of just one cylinder keeps weight lower too. Of course all of this is quite trivial when you speak of highway usage. But get one of these off-road and they will shine through like you wouldn't imagine. Why else would Factory teams be using singles for the Dakar races, then?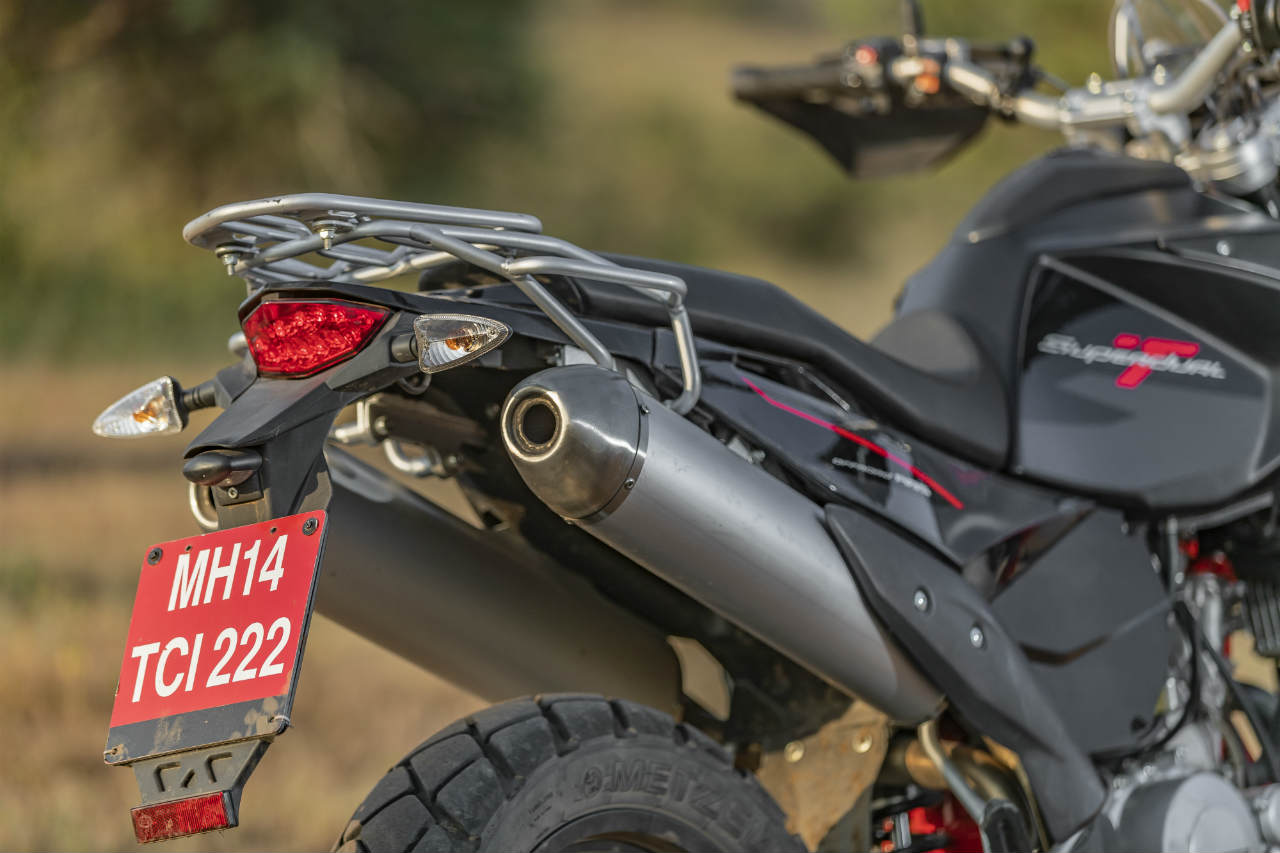 Sure, 57 bhp doesn't sound very impressive when you consider its got a whole 600cc of displacement. But figures are only skin deep. Once you figure out how to work your way around the slightly iffy fuelling at ignition, it's all uphill from there. It may not hold strong in the lower revs, but crank the throttle and you can literally feel the surge of torque propel you forward. The mid-range is strong and top-end is impressive; not something you'd really expect since the gear ratios are quite tall. This engine is perfectly capable of answering the call of the highway too, and doesn't really feel underpowered despite its dirt leanings. Of course it isn't thoroughly refined and that's something that we actually like. It keeps a very organic feel about the motorcycle. It reminds you of the large explosions taking place just inches beneath you and propelling you forward. And that stock exhaust note is just glorious; it's not as angry as a motocross bike, but it does come pretty close. With a more bassy tone, of course.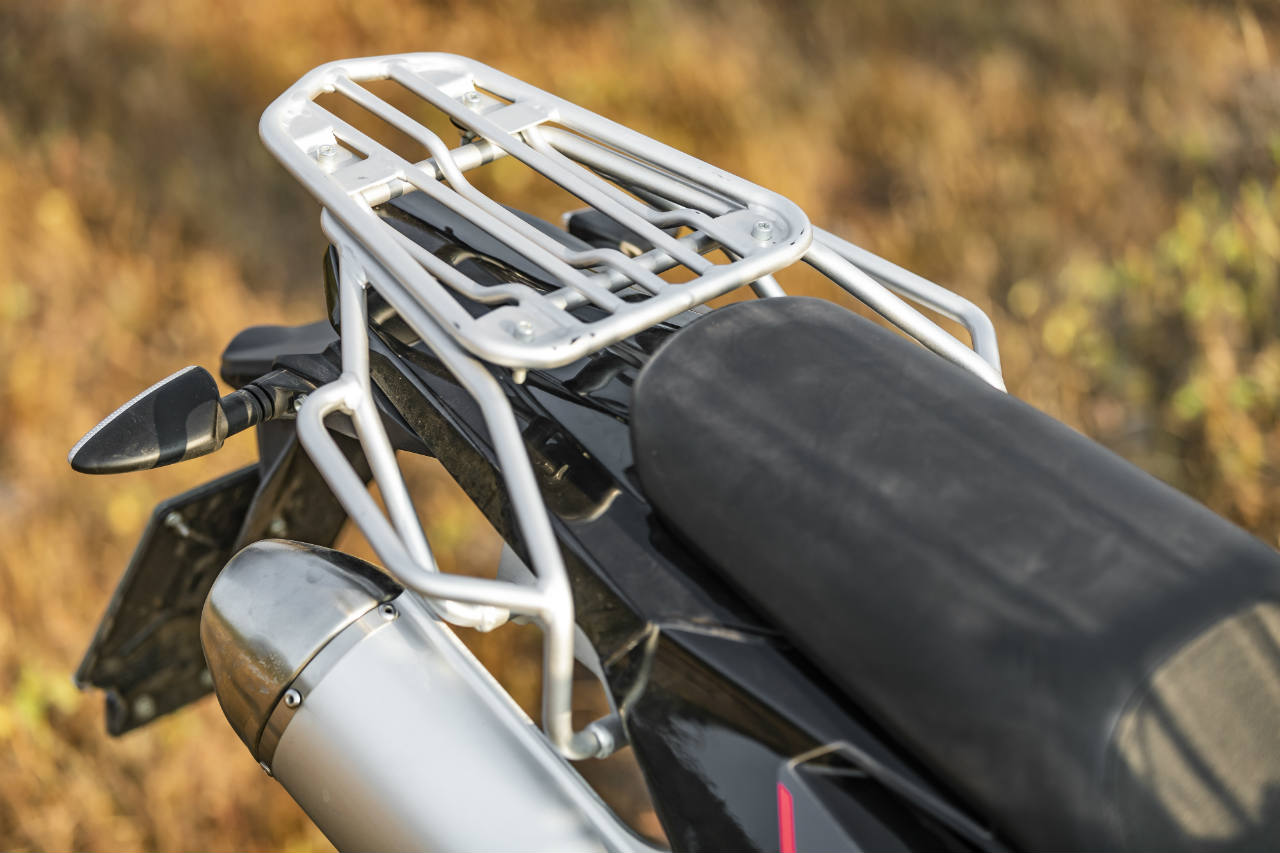 Once you get astride the motorcycle, you'll discover that it's actually quite tall. The seat sits a whole 890 mm off the ground, which is taller than any ADV bike out in the Indian market currently; you also get a whole 180mm of ground clearance. But the narrow inseam makes it fairly manageable. Of course that also means the seat's quite narrow. While it's fine for jostling about town or hitting the trails, highway runs may need you to add a bit of gel padding to keep your derrière a little more comfy. But if dirt's your thing, you'll appreciate this perch quite a bit; it's pretty easy to move around on the bike without the seat restricting you in any way.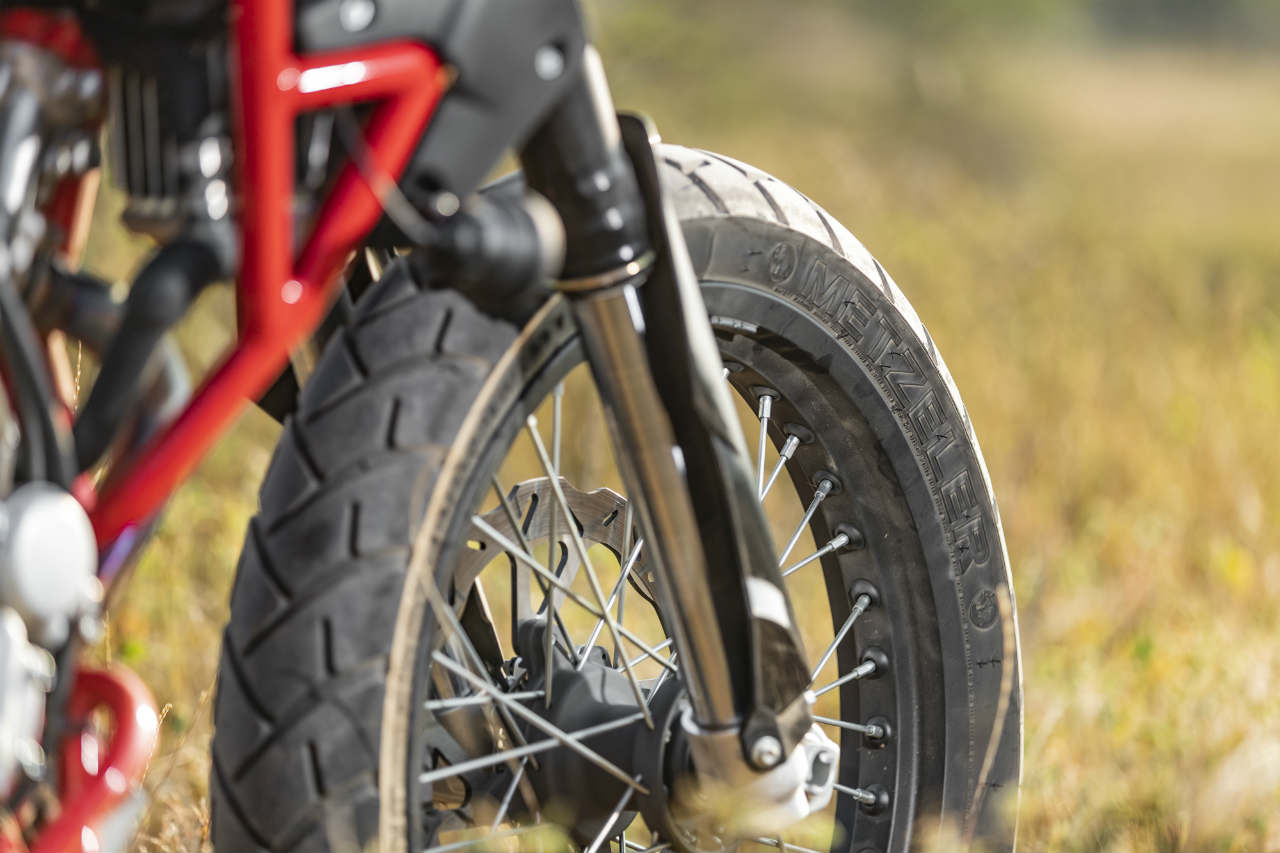 The suspension setup is fairly straight forward, there's an adjustable 45 mm USD forks up front and a Sachs monoshock at the rear, which is also adjustable. While you do get 210 mm of travel from the front and a whopping 270 mm from the rear, the bike generally feels a bit stiff on the road. But get it to the trails and you will be massively impressed with the kind of confidence it inspires. Once you're up on the pegs you'll soon figure out how natural this feels. Be it jumps or corners, the Superdual powers out of them in a manner that can only be described as sublime. And the biggest surprise is the brakes. Usually brakes that are set up for the dirt feel a bit squishy on road. These don't. They don't lock up easily on the dirt and there's enough strength in them to make braking on tarmac quite a predictable affair; they are Brembo brakes after all. Another rather interesting feature is how you switch the ABS off. This dual-channel ABS keeps things safe for the road, but once you hit the dirt, there's a simple toggle switch that you hold down for about five seconds to switch it off. It's practical and effective. None of that fumbling around through the whole electronics system to switch it off.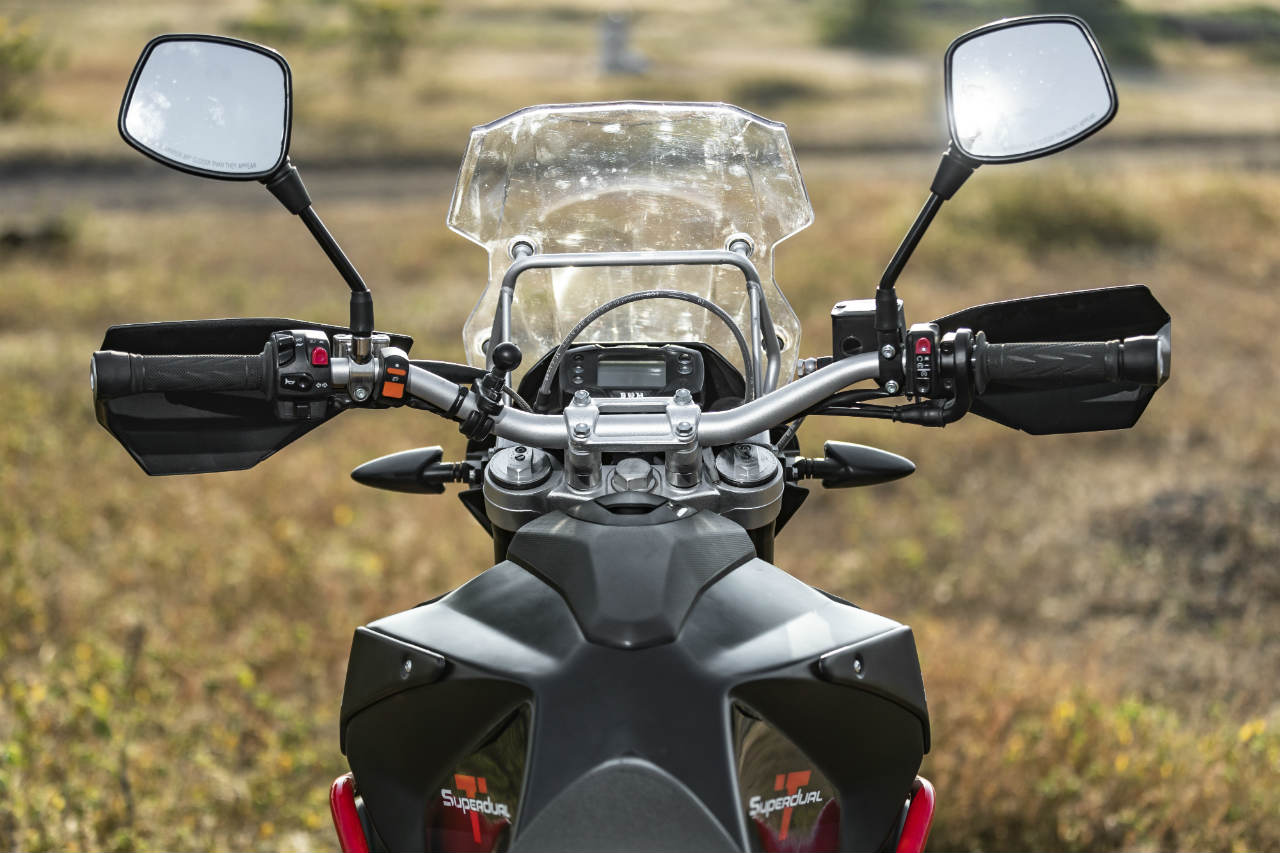 Overall, I'd say I'm quite impressed with the Superdual for what it is. As journalists, we tend to be quite a hard bunch to please when it comes to motorcycles, but after riding this one I can't seem to find any point of disappointment with it. Oh wait, the price tag; that's it. It's a great motorcycle and all that, but would you really be willing to shell out a whole Rs 7.3 lakh for it? And that's still the ex-showroom price, all the ridiculous taxes haven't even been included in this yet. Of course one could argue that it is a SKD (Semi Knock Down) kit that's imported all the way from Italy. But I still think Motoroyale could have done a wee bit better with the pricing.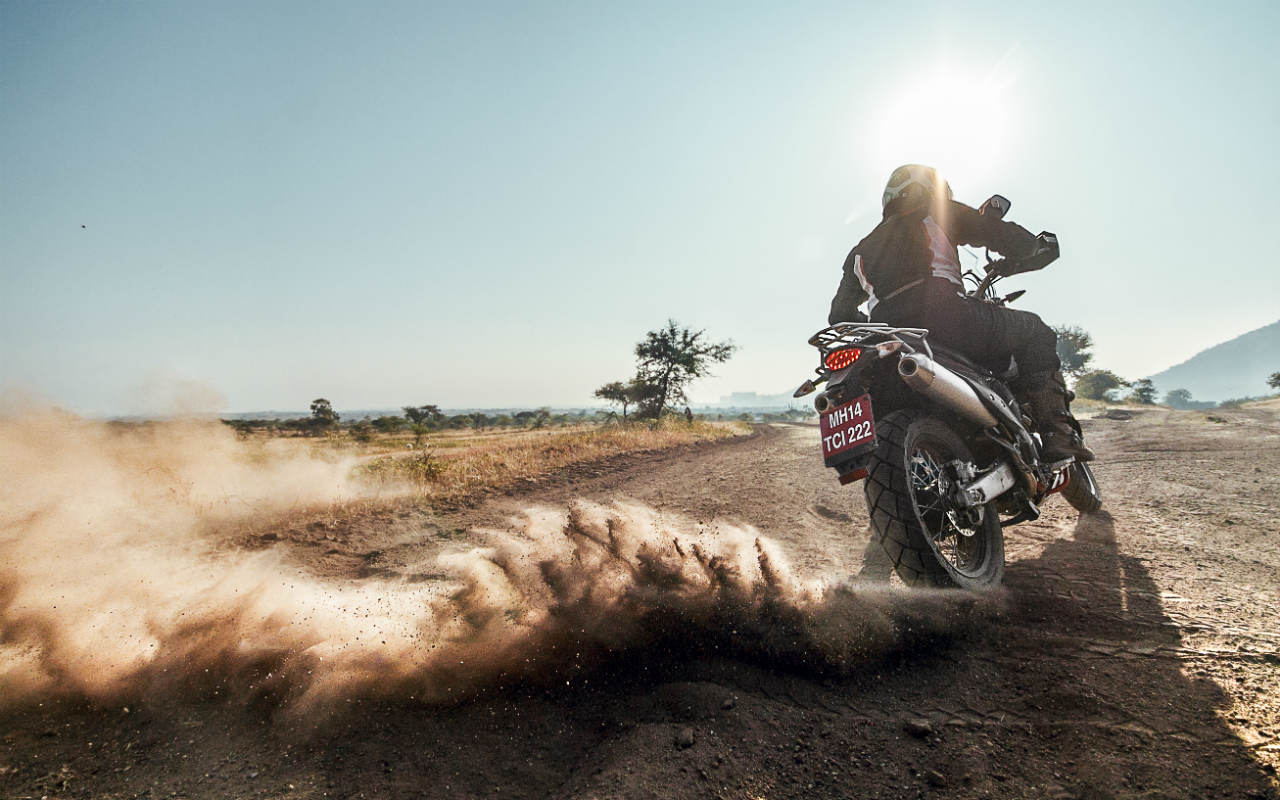 I'm quite sure this price tag won't dampen the desires of the true adventurers out there considering just how good this bike is off road. This bike is a proper success in markets like Australia and Eastern Europe. Who knows, maybe localised production and a massive drop in pricing could see this bike become somewhat of a household name in India. It is after all the first bike from a genre of big-single dual-sports that we've so desperately needed for all these years.